Cutlery Set "Goa" gold black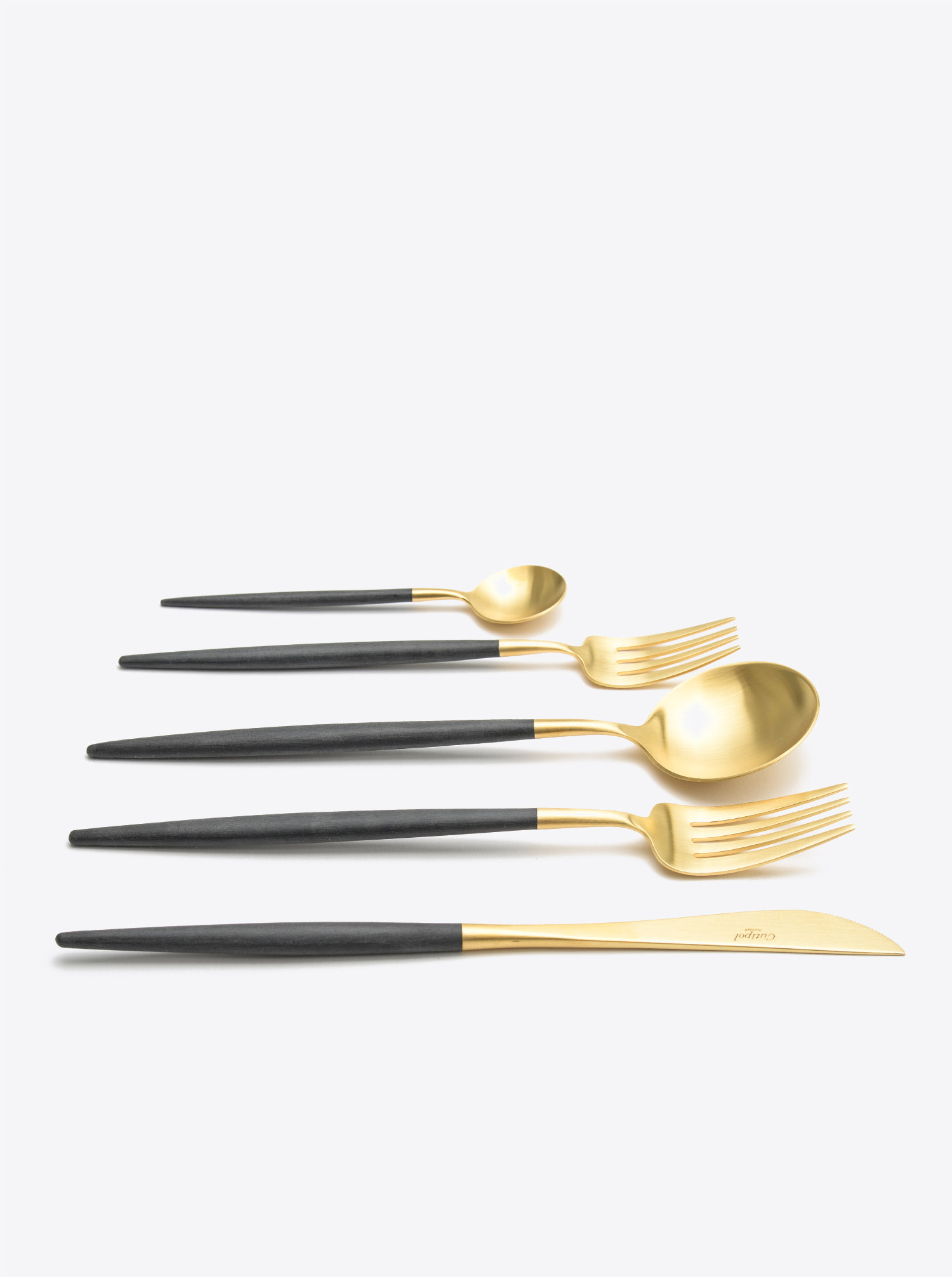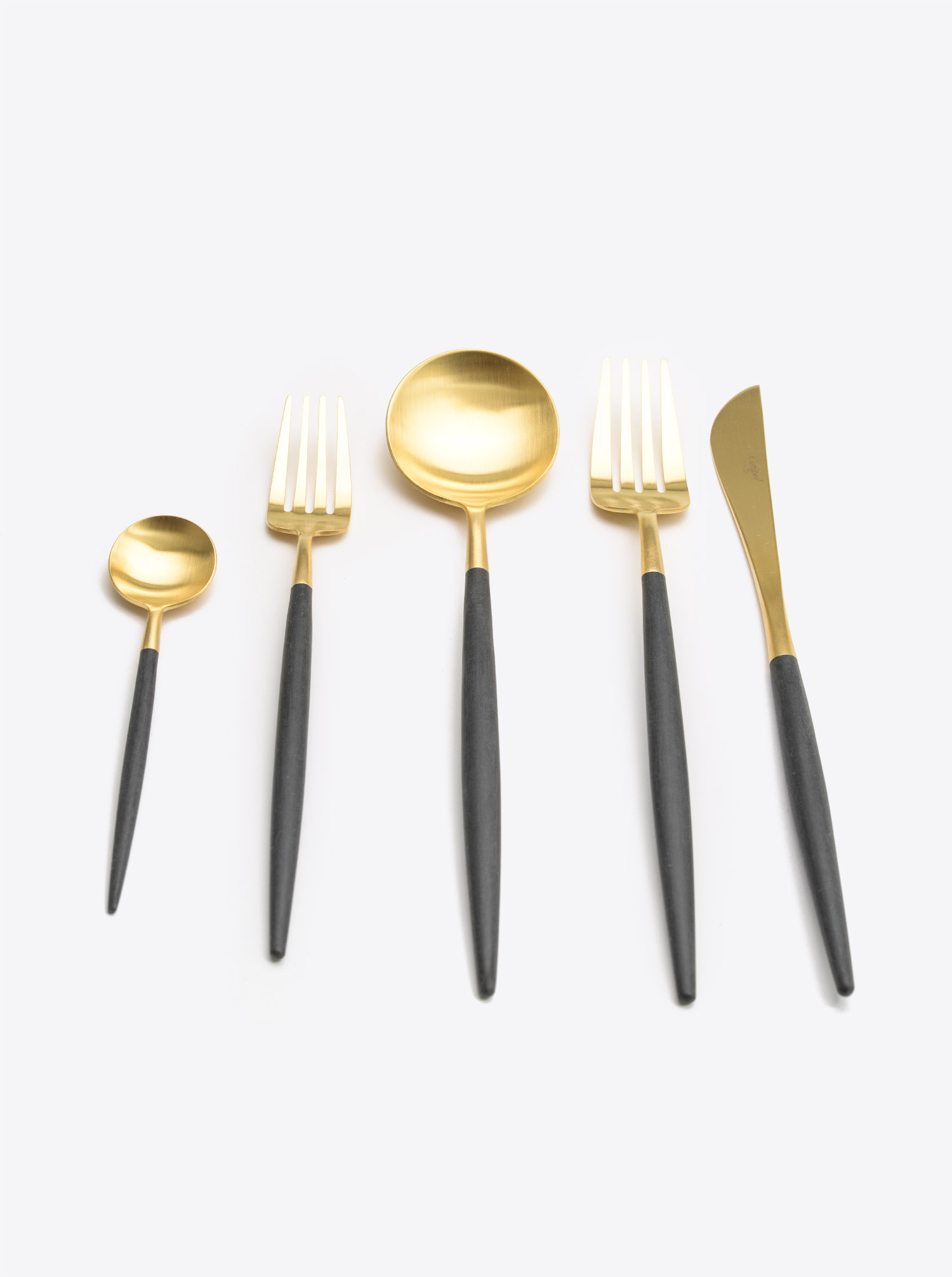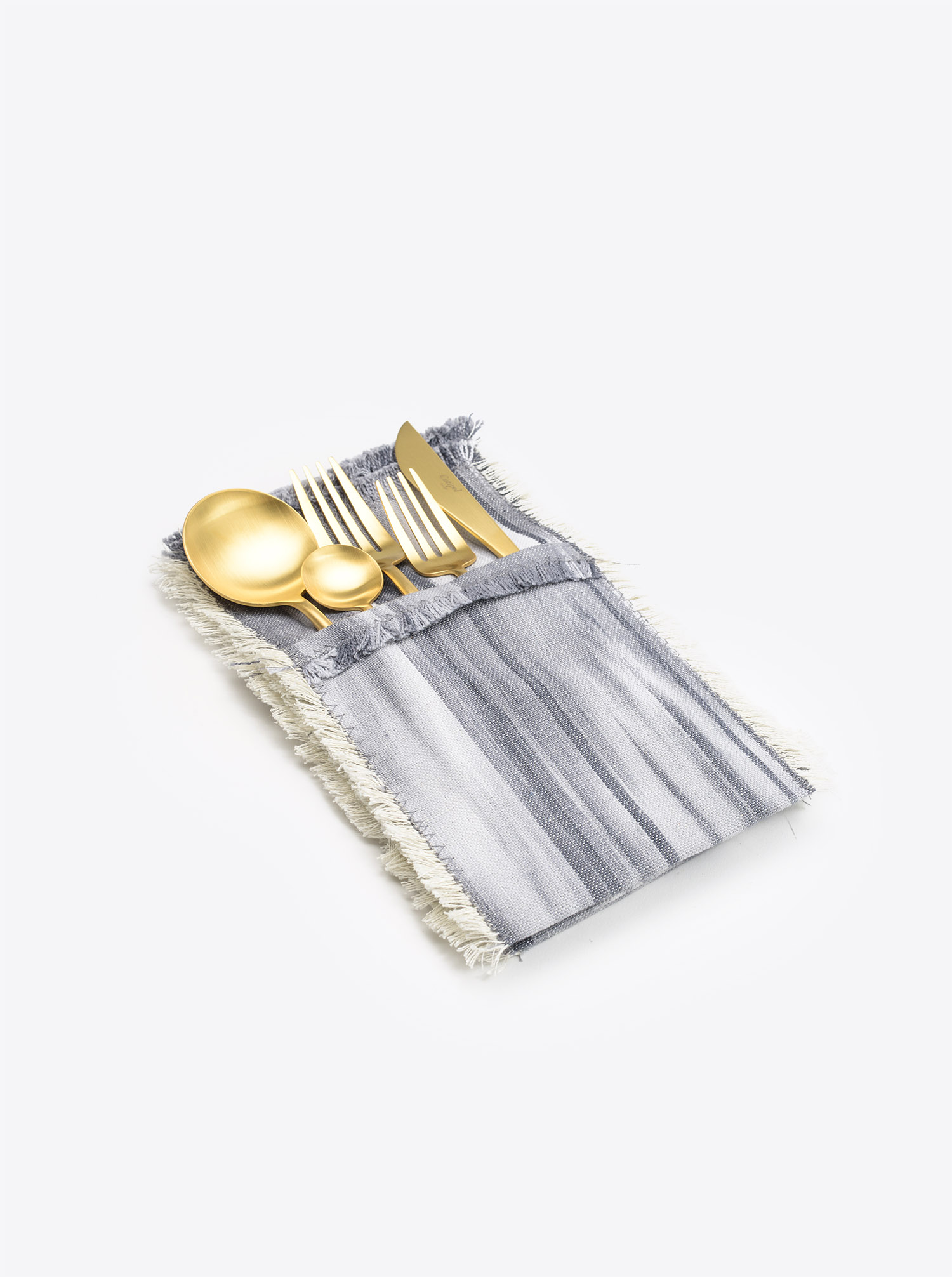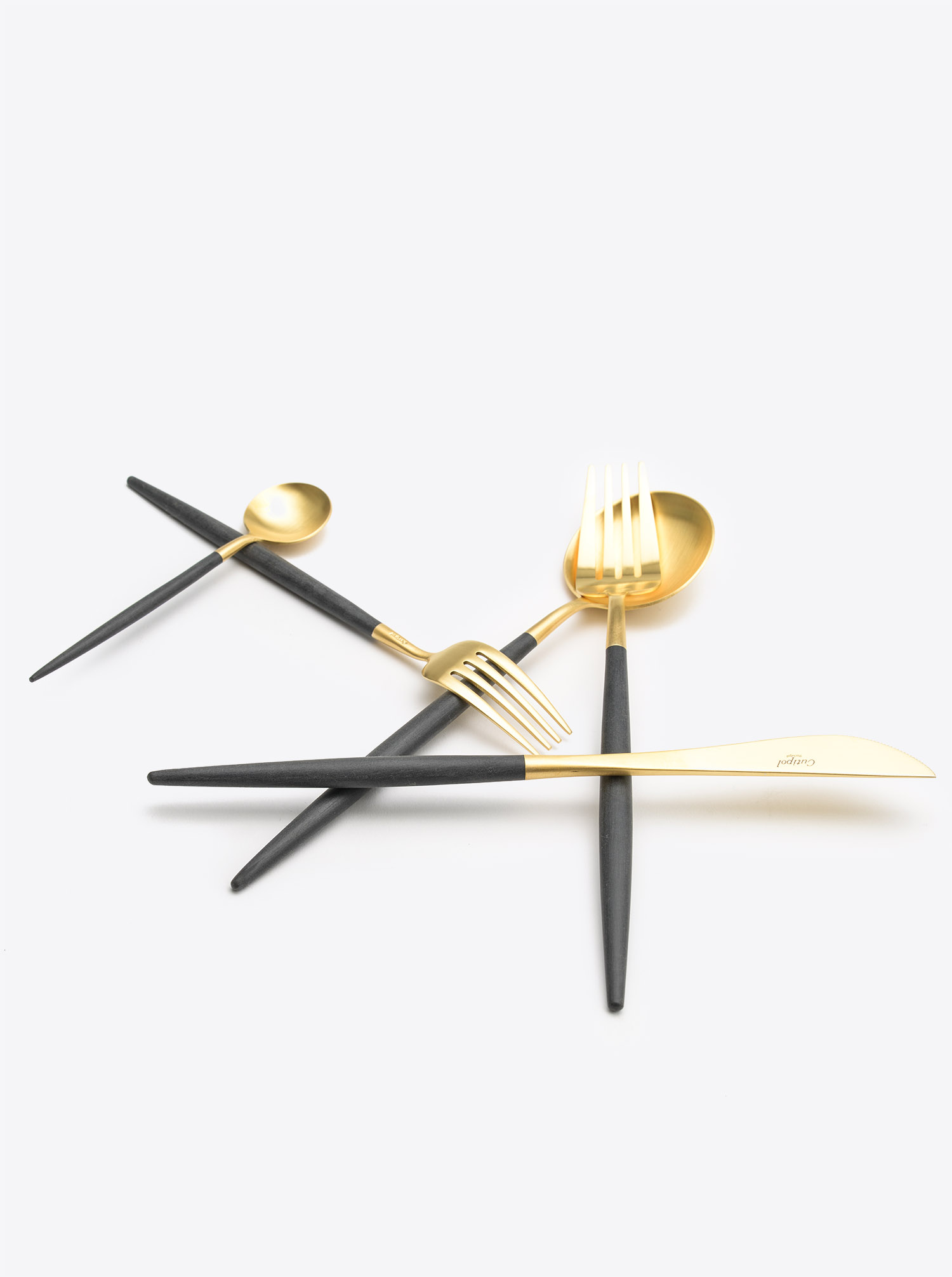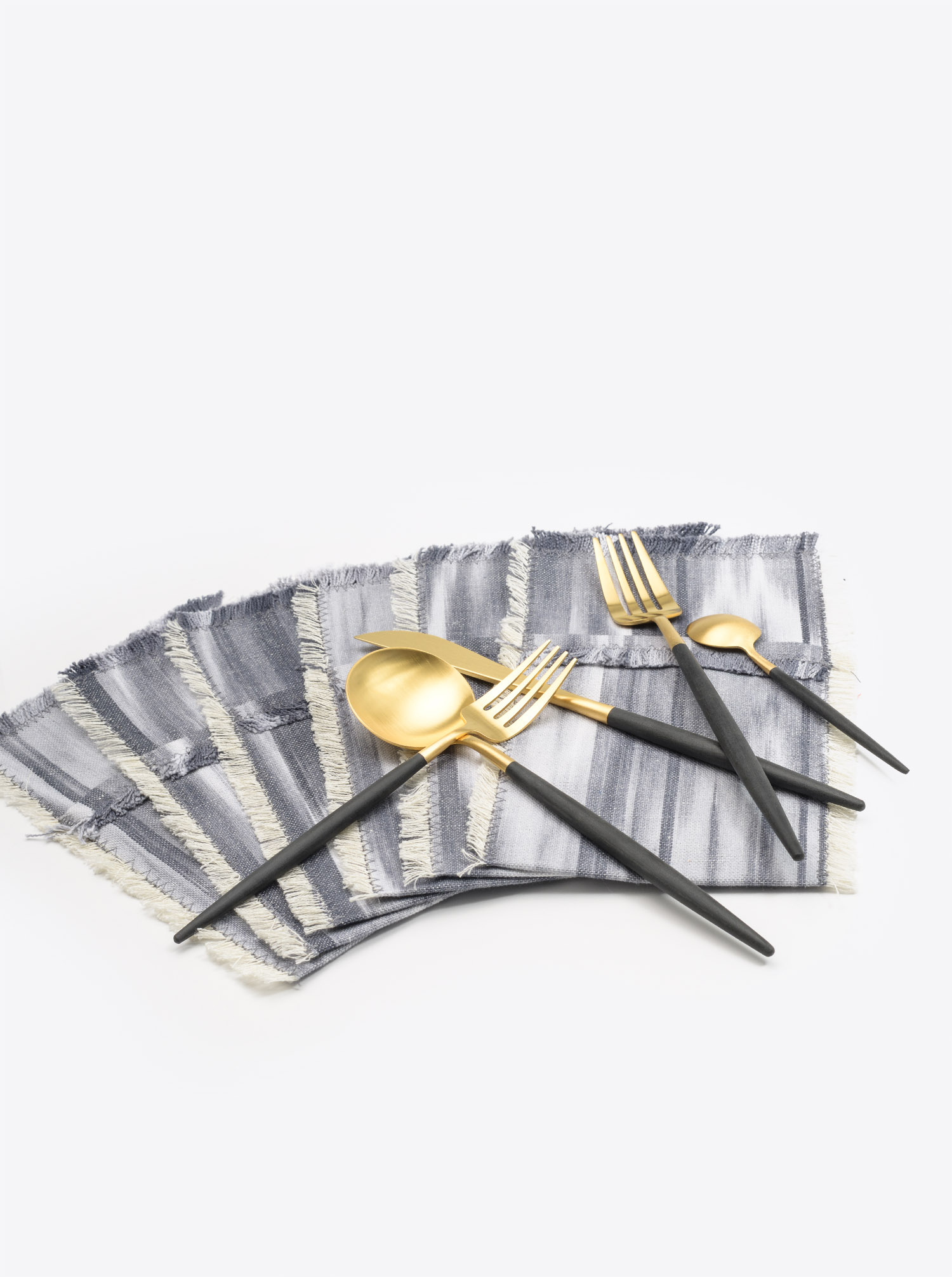 Cutlery Set "Goa" gold black
This item is currently out of stock, but will be made available for you on request.
production time 2 - 3 weeks
Prices incl. VAT plus shipping costs
Description
Fabulous Weekend Cutlery set Goa in gold matt with contrasting black resin handles, consisting of 5 parts, which impresses also with the highest quality for the daily use. The Cutipol Goa series combines timeless, modernist design and perfection in the finish.
Details
Additional Information:
Material: 18/10 steel in gold matt with black resin handles - dishwasher safe
Sizes (length in cm): Knife 22cm / Fork 20,7cm / Spoon 20,2cm/ Dessert Fork 17,1cm / Coffee Spoon 12,8cm
Manufacture:
Portugal