Chess Set pieces Iron enamelled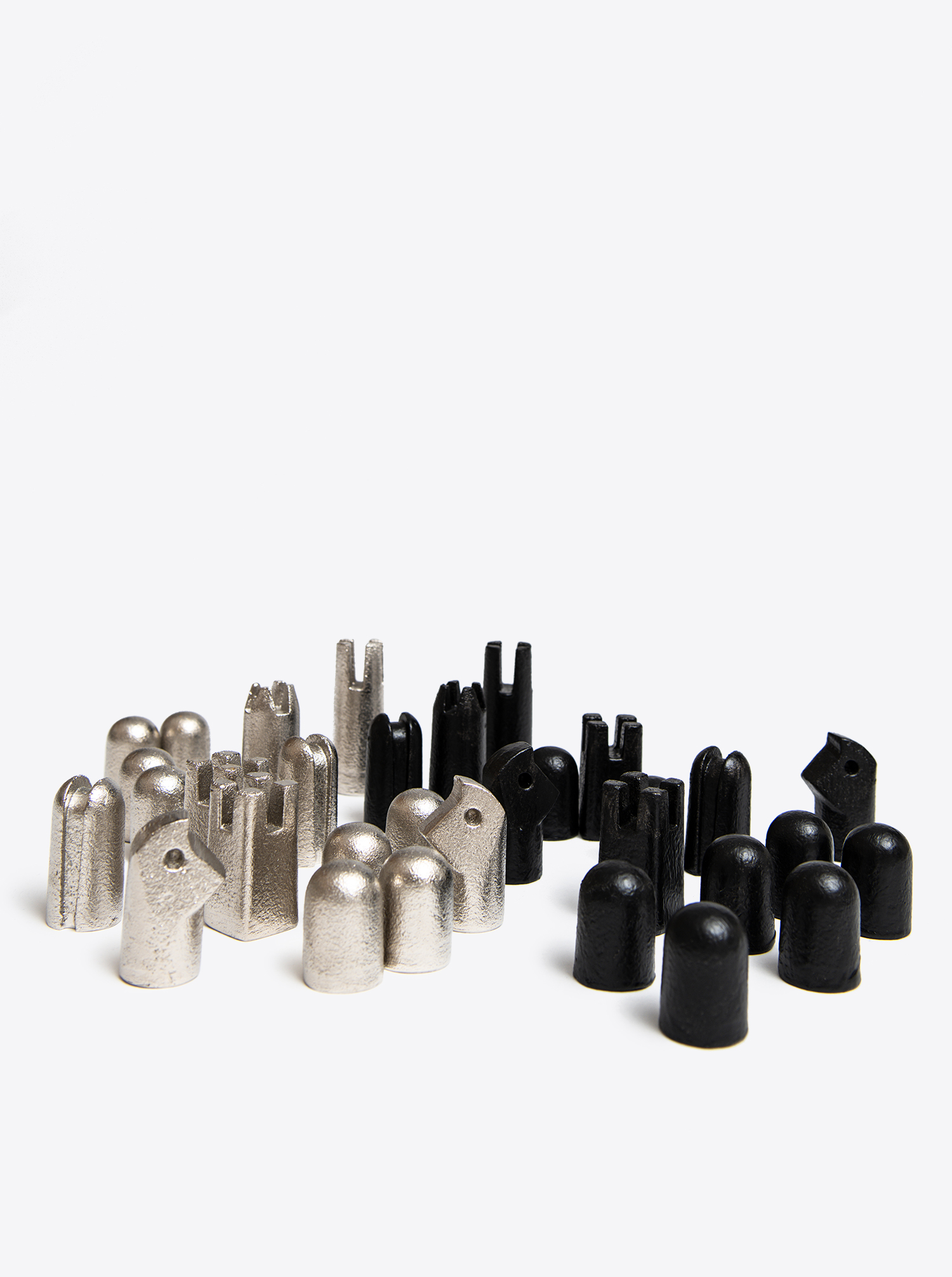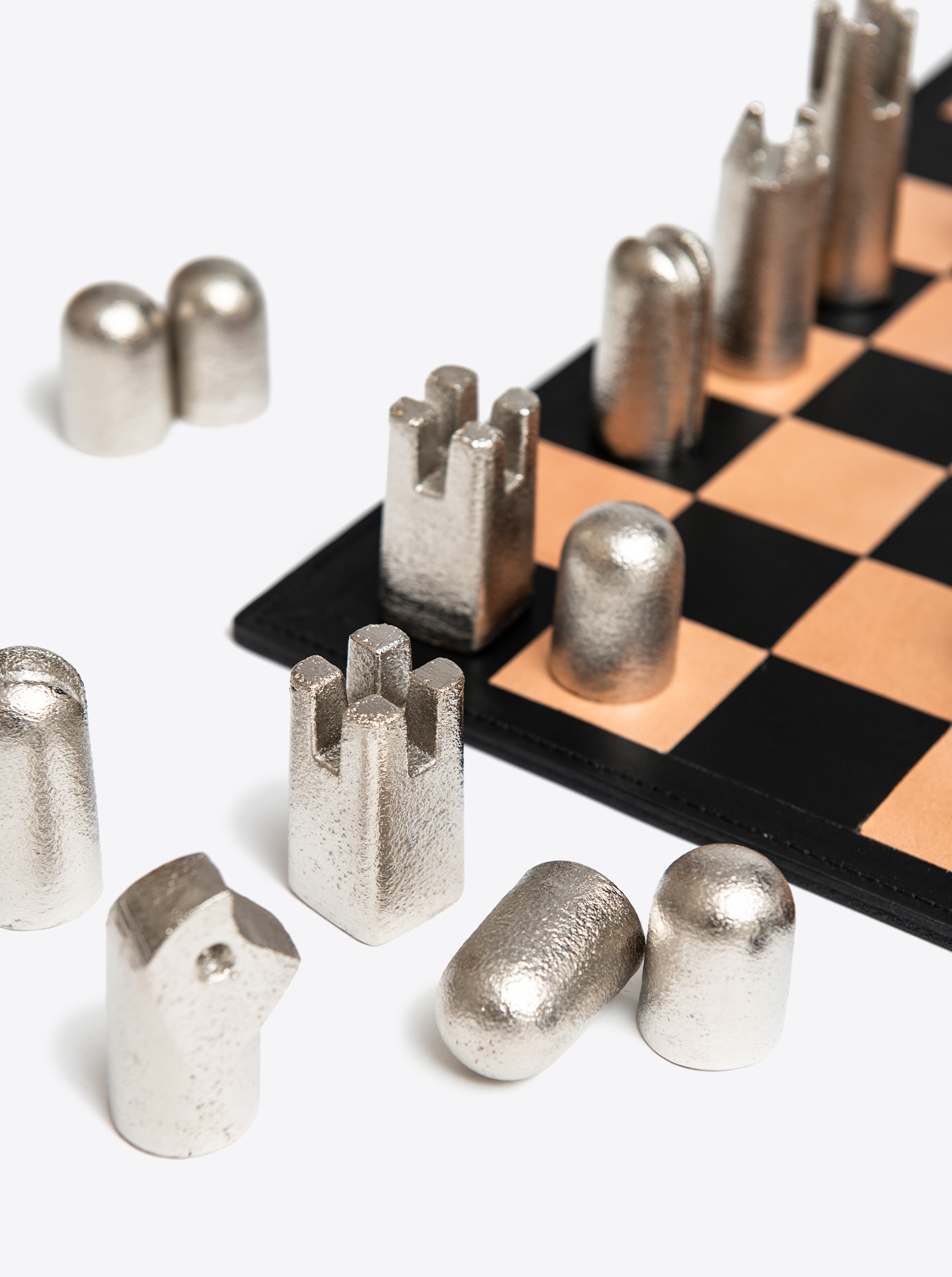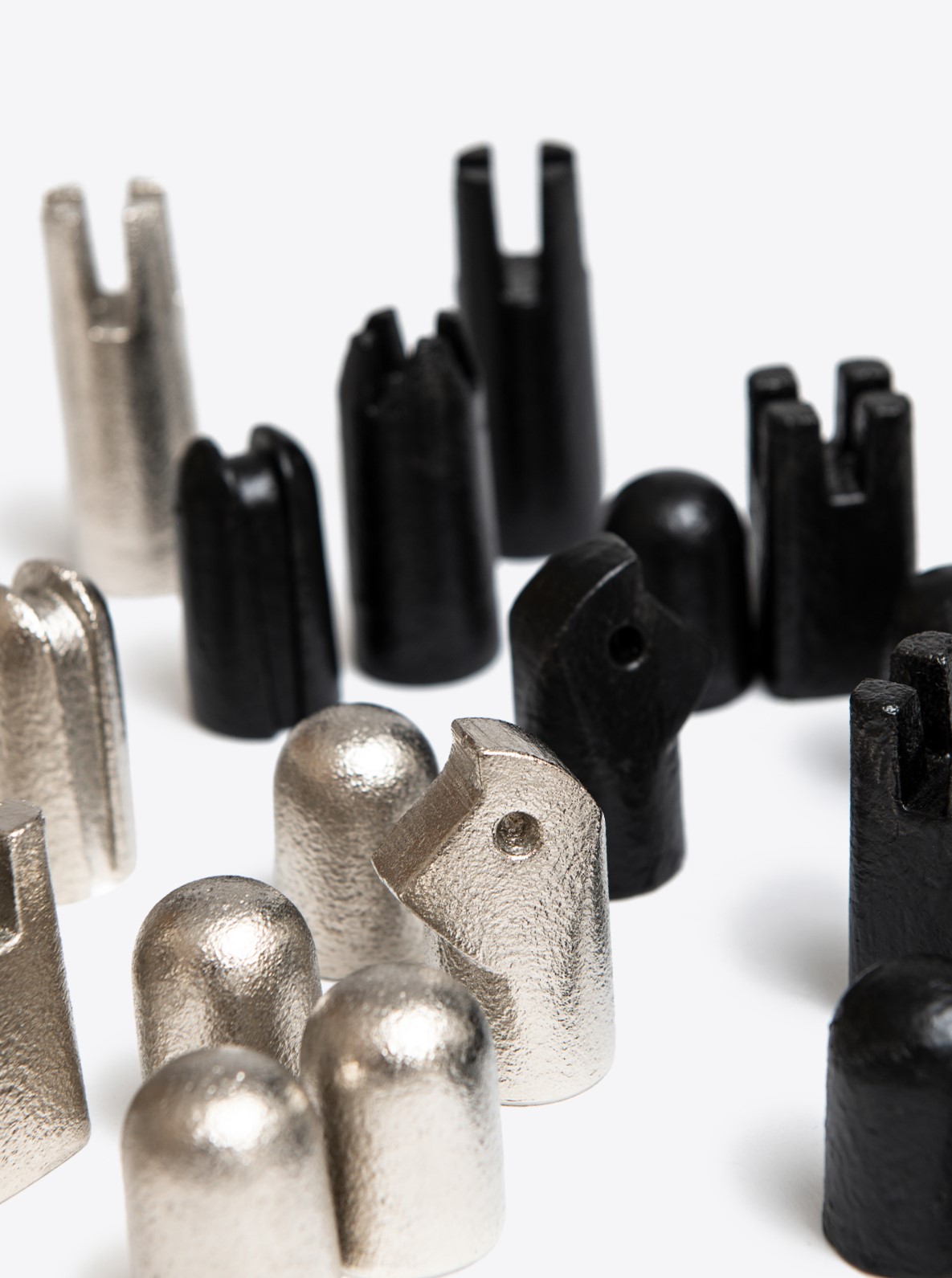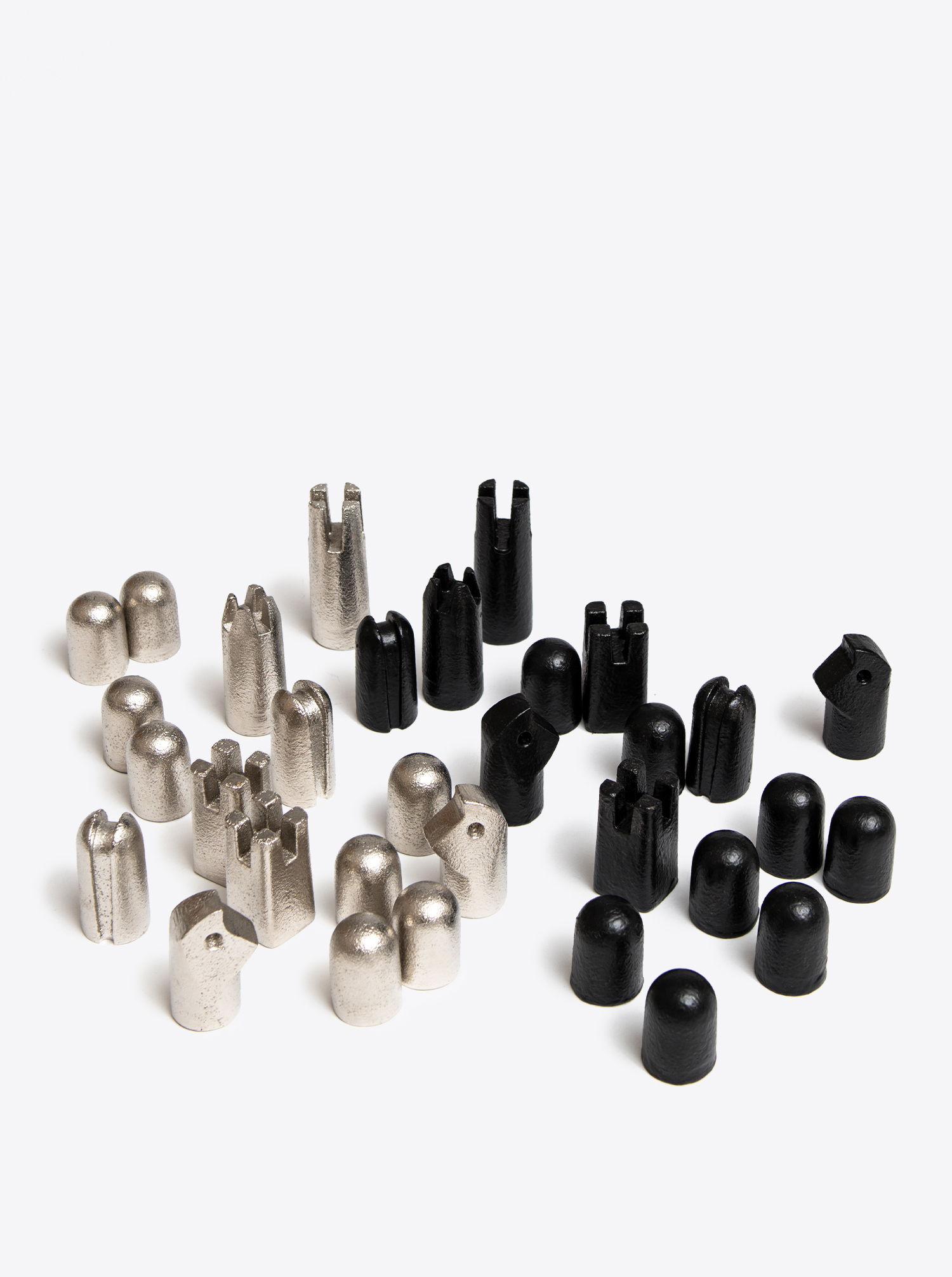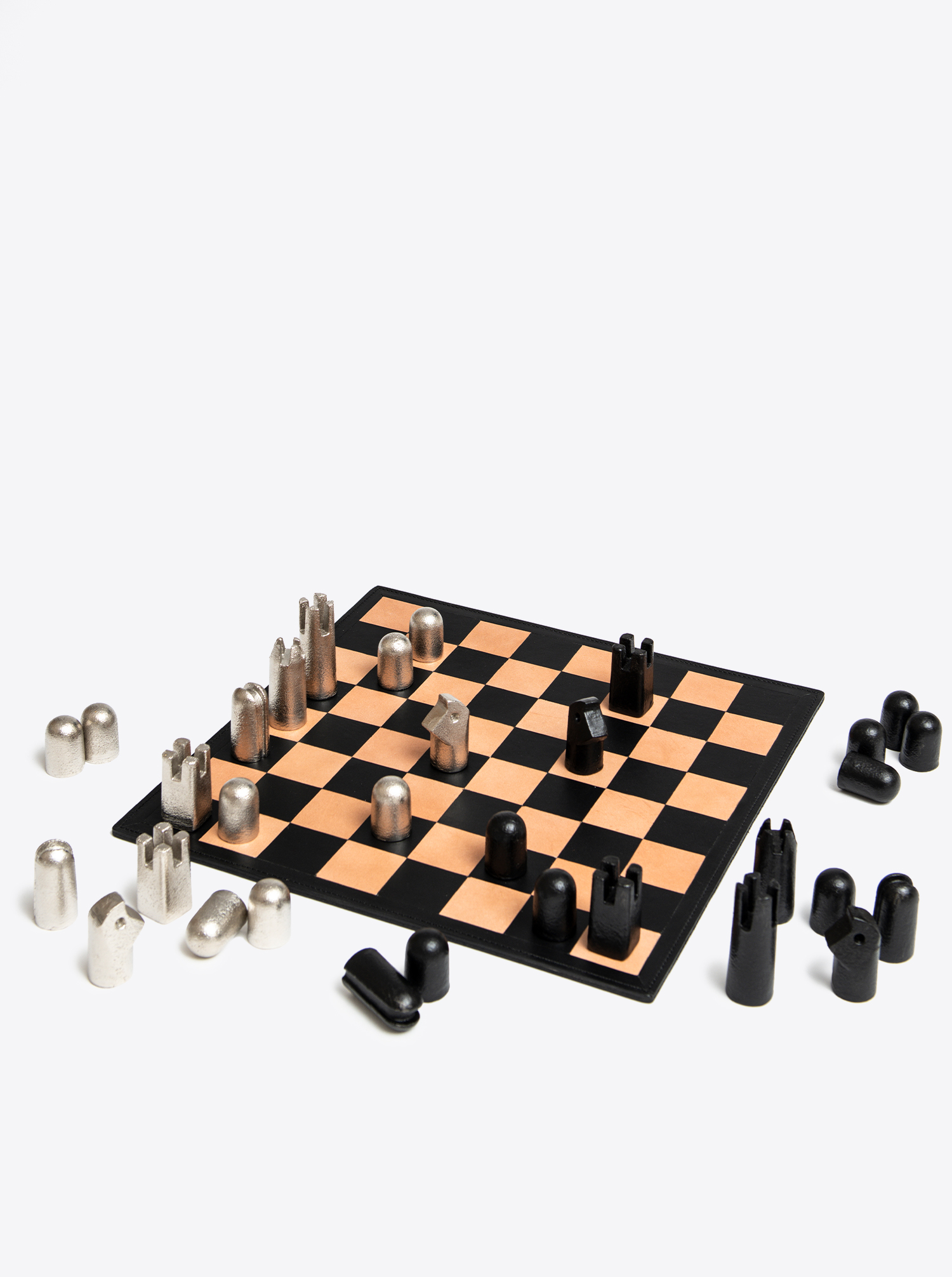 Chess Set pieces Iron enamelled
Prices incl. VAT plus shipping costs
Description
Here is a very, very extraordinary set of chess pieces, which was designed in 1969 by Carl Auböck III. At that time it was available in several versions, today again for the time being in cast iron nickel-plated and enameled. We don't know of any nicer set of chess pieces on the market than this one. A true design classic. Furthermore, the figures are of course also very good as paperweights. On demand, we also offer this set including a game board made of the finest cow leather.
Details
Additional Information:
Material: Cast Iron, each 50% nickel-plated and 50% black enamelled.
Manufacturer Number: #5606
Manufacture:
Austria
Weight:
5.25 kg