Paperweight Set "Walter Gropius"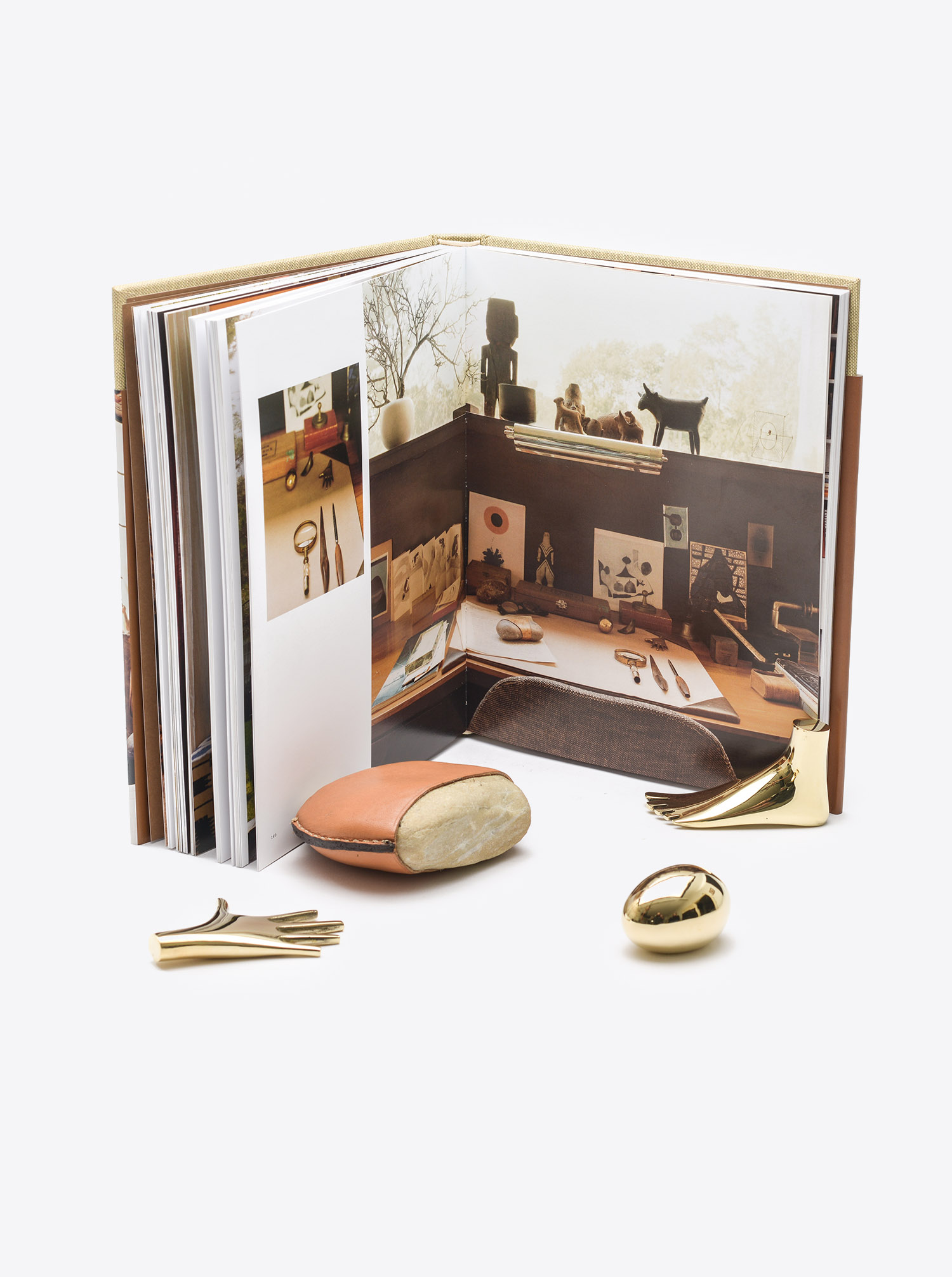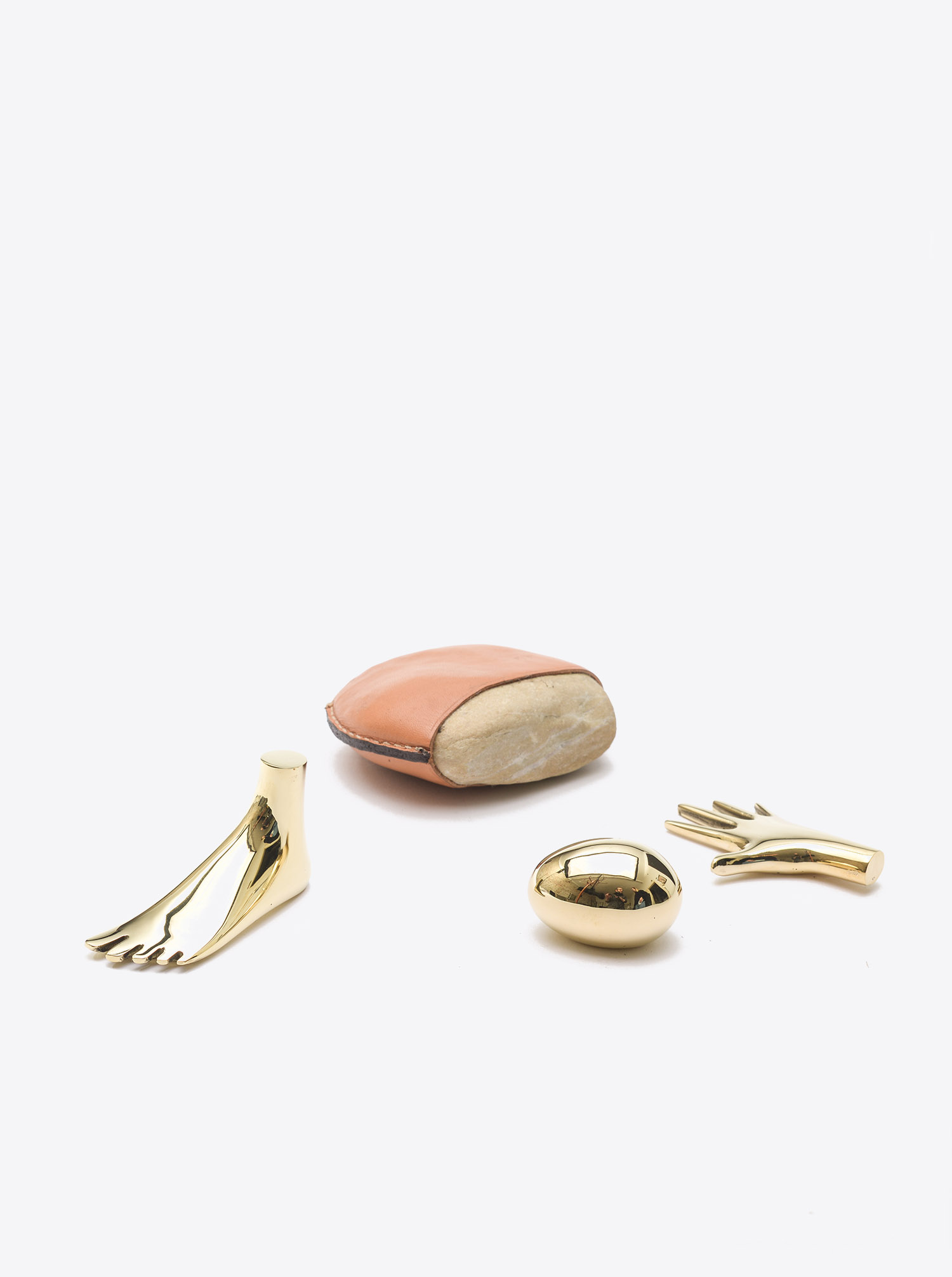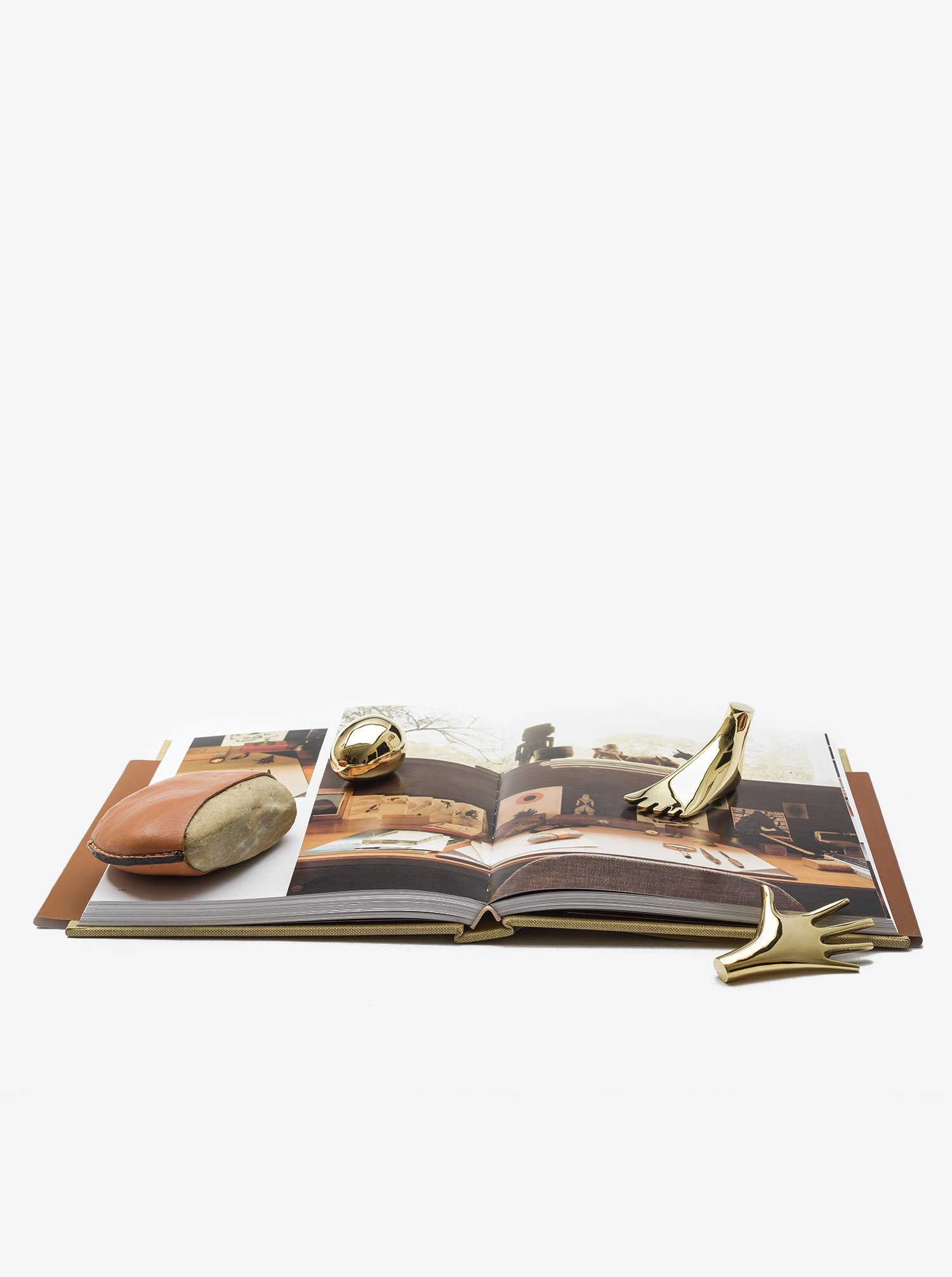 Paperweight Set "Walter Gropius"
Prices incl. VAT plus shipping costs
Description
This modernist set consisting of 4 fabolous paperweights was designed by Carl Auböck II between 1951 – 1954. The set was also used by his friend, the famous Bauhaus architect Walter Gropius. The set consists of the egg, the foot, the hand, all in polished brass and the unique stone covered with leather.
Details
Additional Information:
Year of origin 1952 - 1954
Info: Egg polished brass L5,5cm / feet polished brass L9cm / hand polished brass L8,6cm / Stone with leather L9-11cm. All products marked. Through the use of the original mold small errors, such as scratches or small creases can arise in the polished surface, which, however, do not detract from the charm of the object and underline the craft manufacturing process.
The stones are traditionally collected by Carl Auböck IV at the Strombad Kritzendorf (near outside of Vienna) at the Danube. As every stone is a unique piece, the sizes and styles can differ from the images shown.
Manufacture:
Austria
Weight:
1.2 kg