Sketching Pencil Classic Brass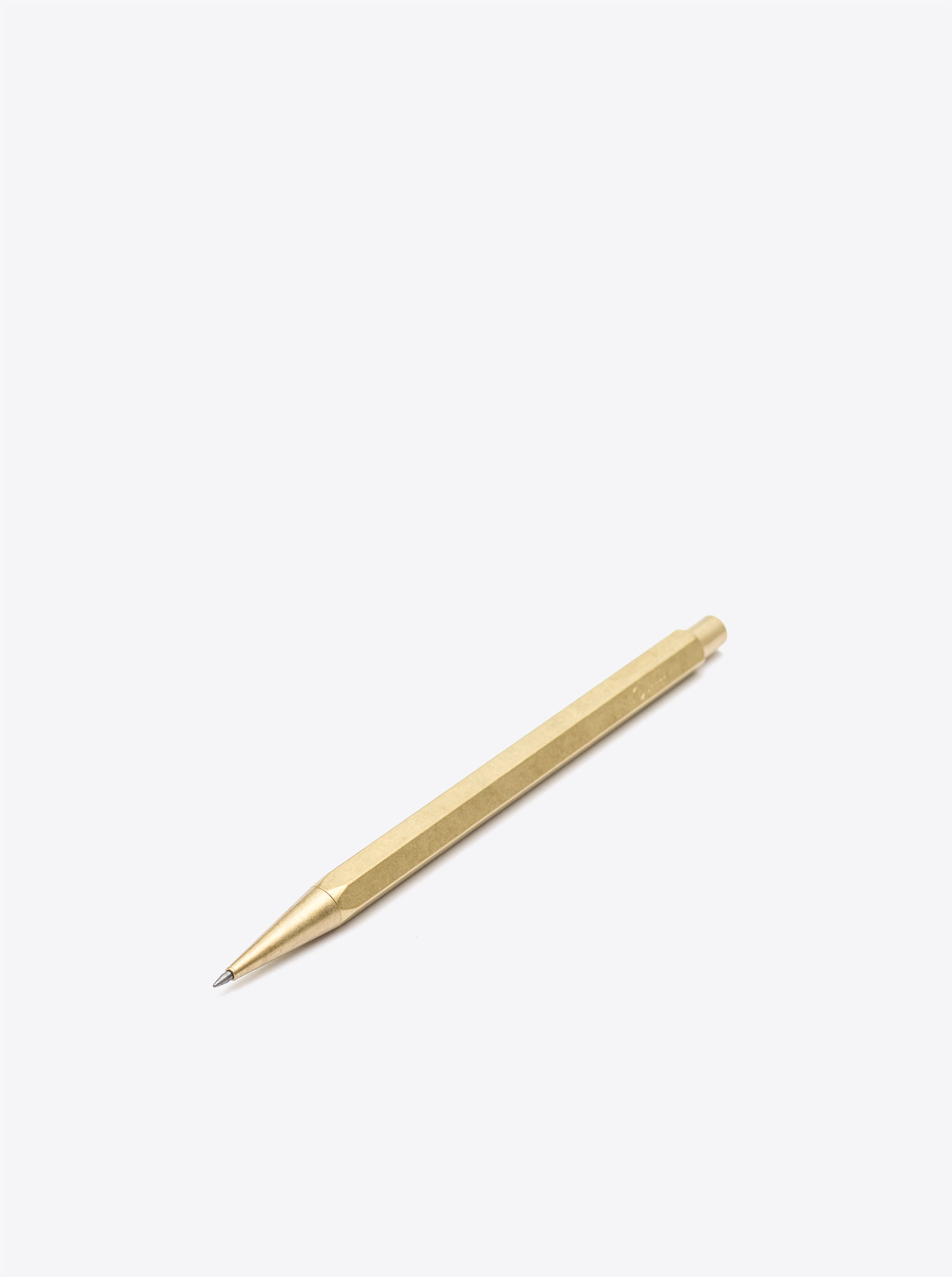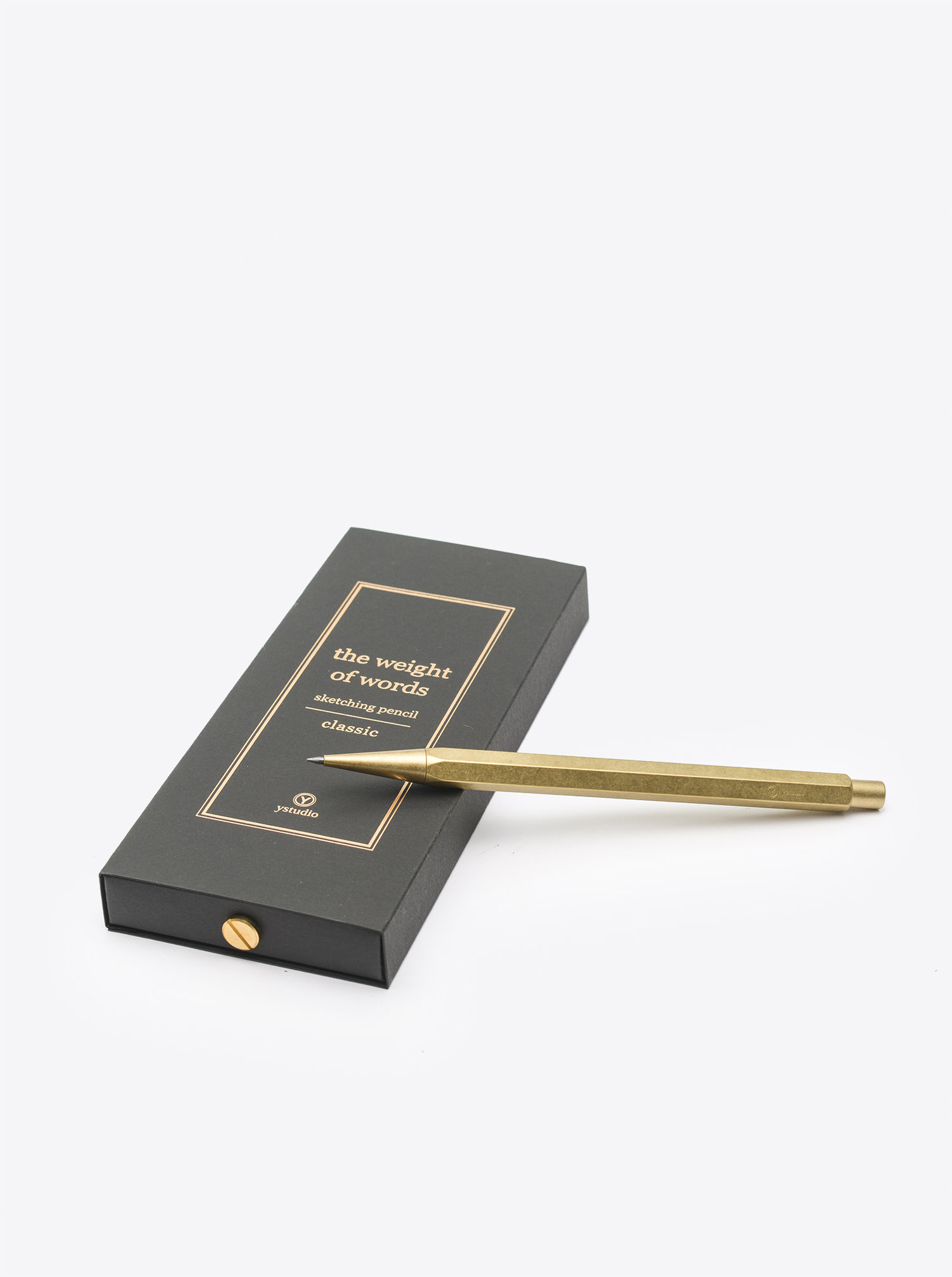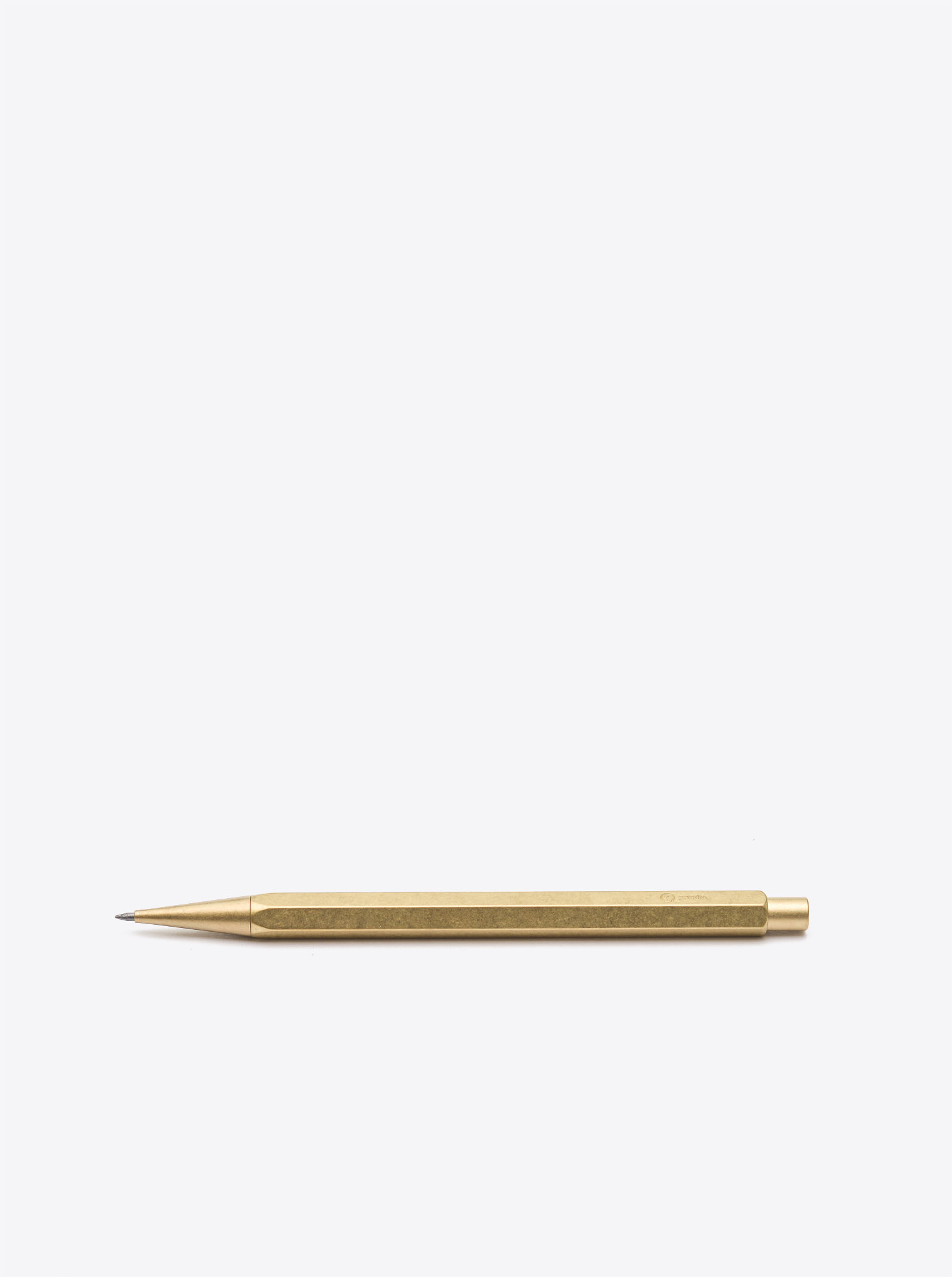 Sketching Pencil Classic Brass
Prices incl. VAT plus shipping costs
Description
Timeless sketching pencil made of brass. Ystudio makes its stationery in the best local manufactories in Taiwan around Taipei in small editions manually as semi-mechanical. The masters in the manufactories have many decades of experience.
Details
Additional Information:
Mine pencils: 2.00mm
The brass casting of this pin may oxidize in use after some time. If not desired, you can polish the pin with brass polish until it regains its original shine.
Manufacture:
Taiwan
Height:
1.1 cm
Width:
1.1 cm
Length:
13.5 cm