Desk Clock "Atom" Cast Brass patinated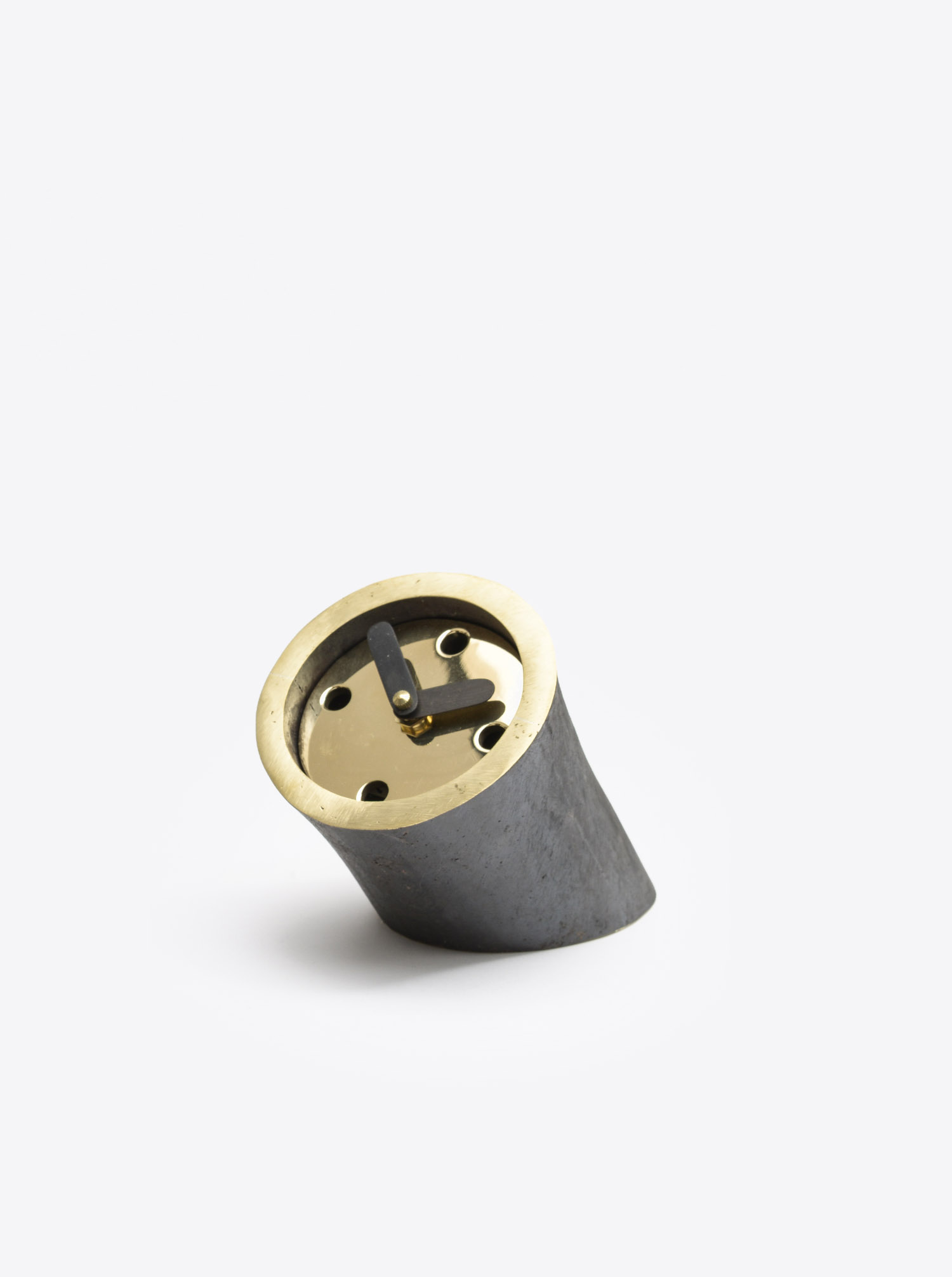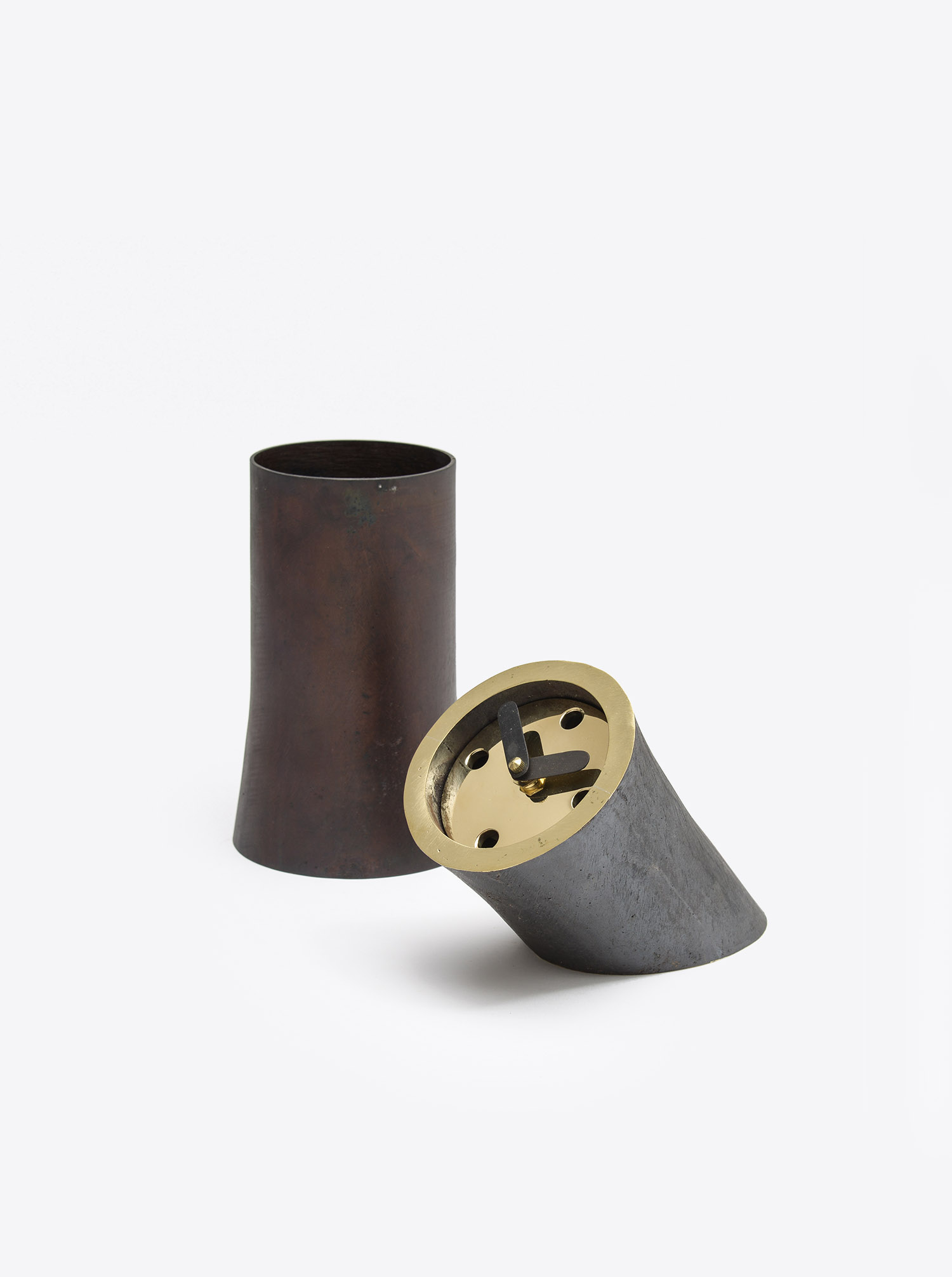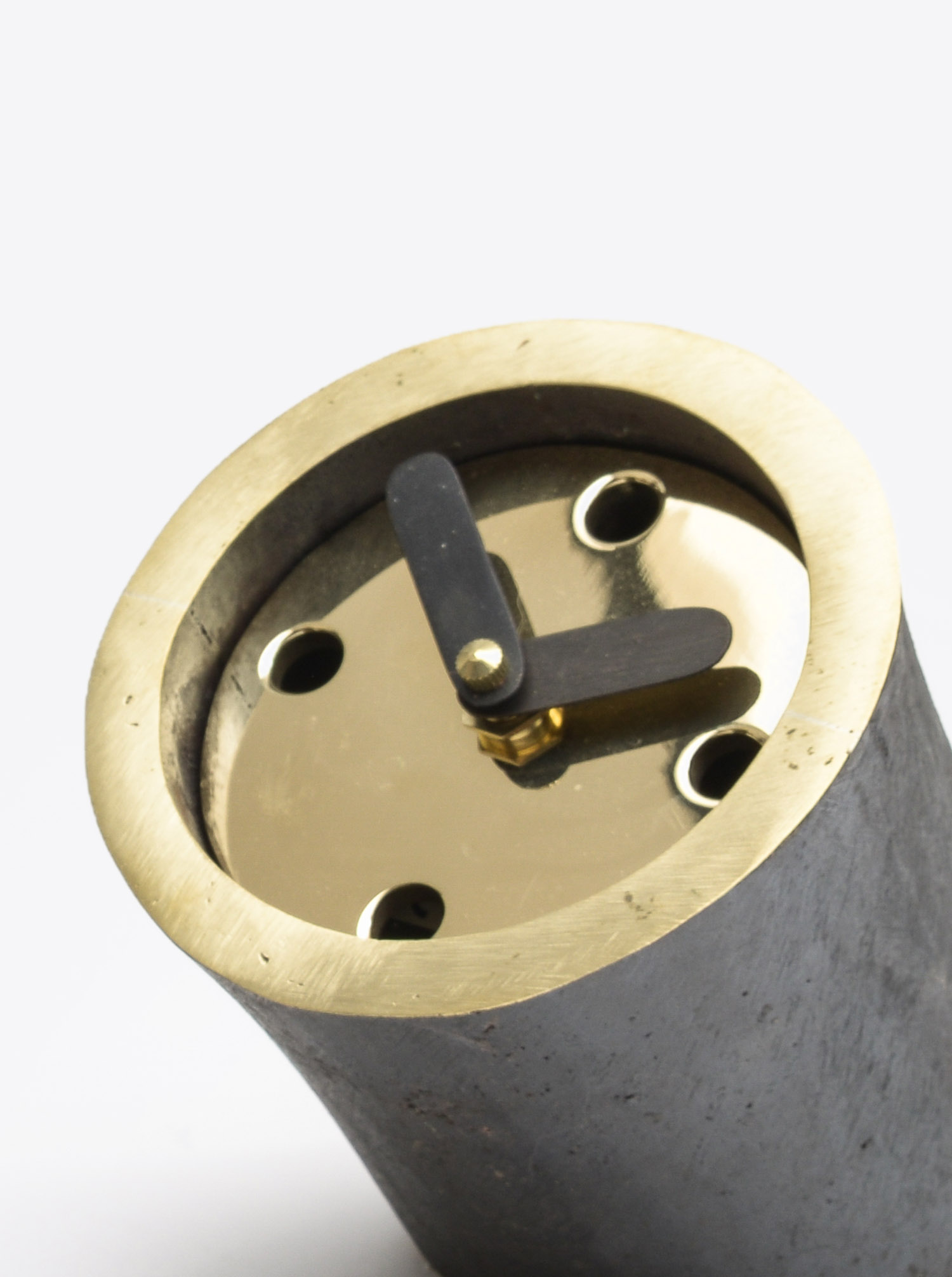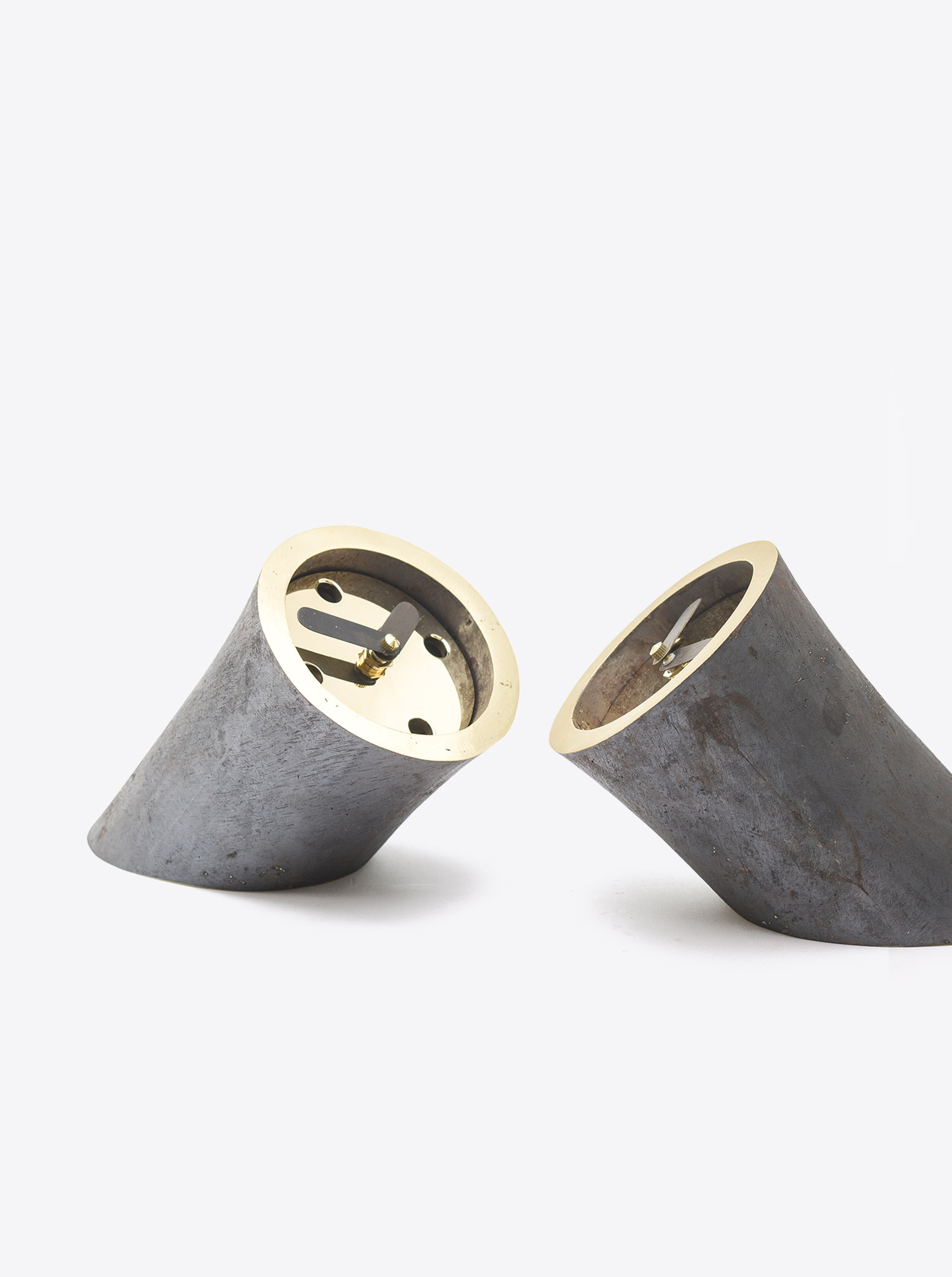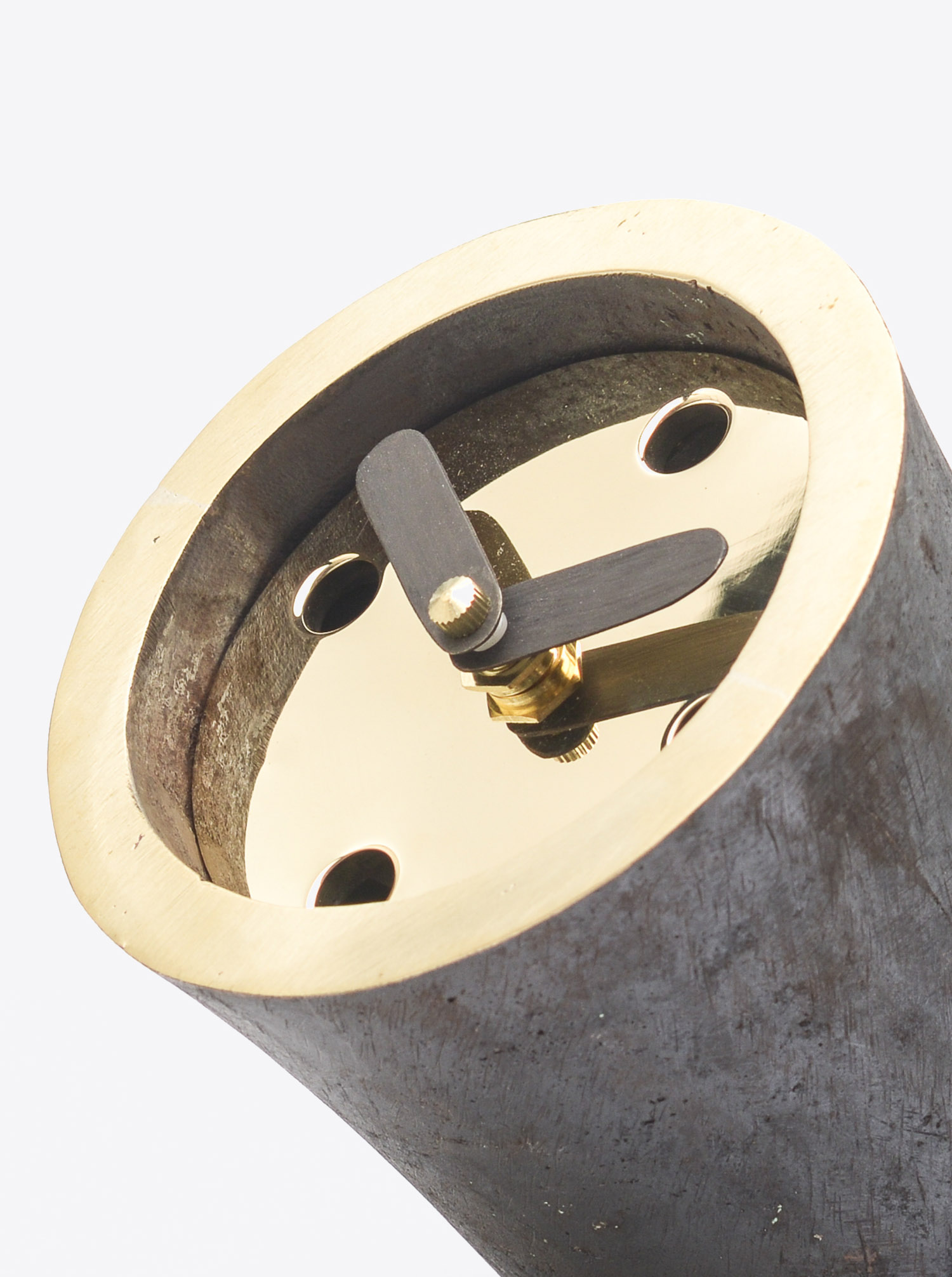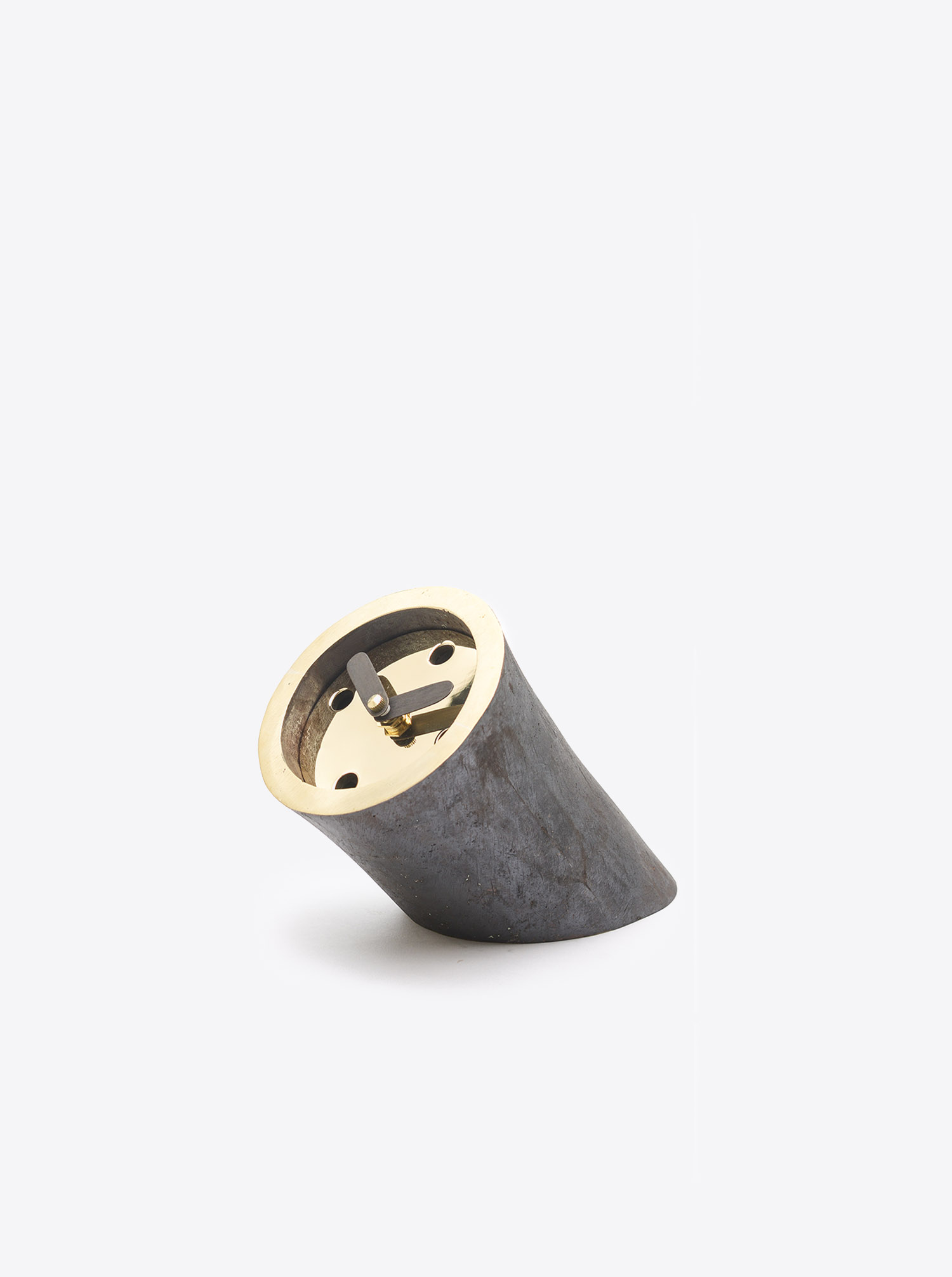 Desk Clock "Atom" Cast Brass patinated
Prices incl. VAT plus shipping costs
Description
This elegant desk clock "Atom" was designed in 2014 by Carl Auböck IV and then launched on the market, but just as a very limited piece The body of the watch comes originally from the atom vase II, which was designed in 1952 by Carl Auböck II and which is also available from us. A very rare and modernist piece of design - not to be missed.
Details
Additional Information:
Info: The patinated surface of the main body must only be carefully wiped with a dry cloth and never treated with cleaning agents. If you like, you can treat it afterwards for example with a linseed oil.
After some time a patina can develope on the polished brass surface, which can be polished off with a soft cloth and then brass polish - if desired.
Manufacturer Number: #7260
Manufacture:
Austria
Weight:
1.885 kg
Height:
13 cm
Width:
10.6 cm
Length:
19 cm