Bookend Set "T" Brass patinated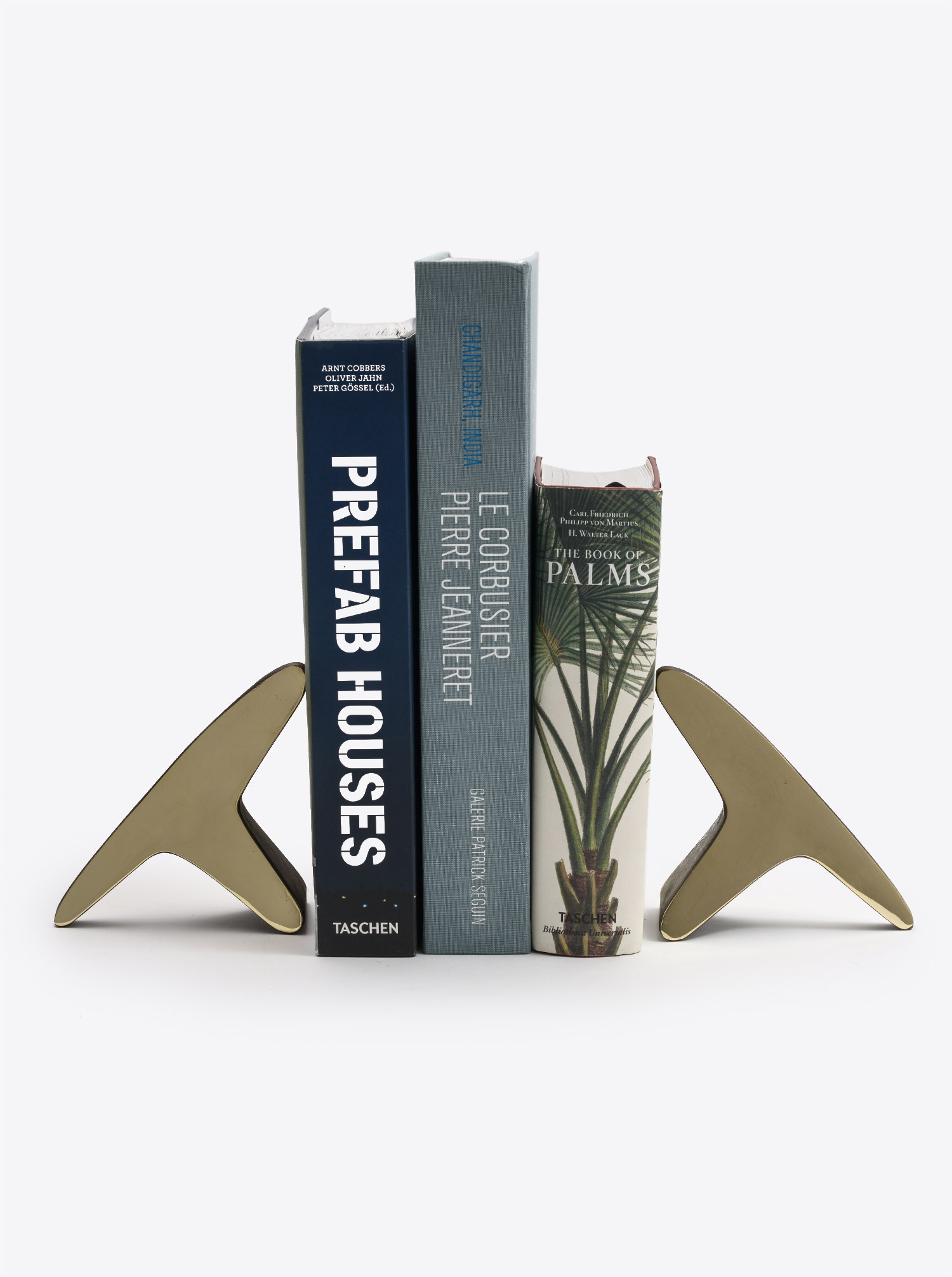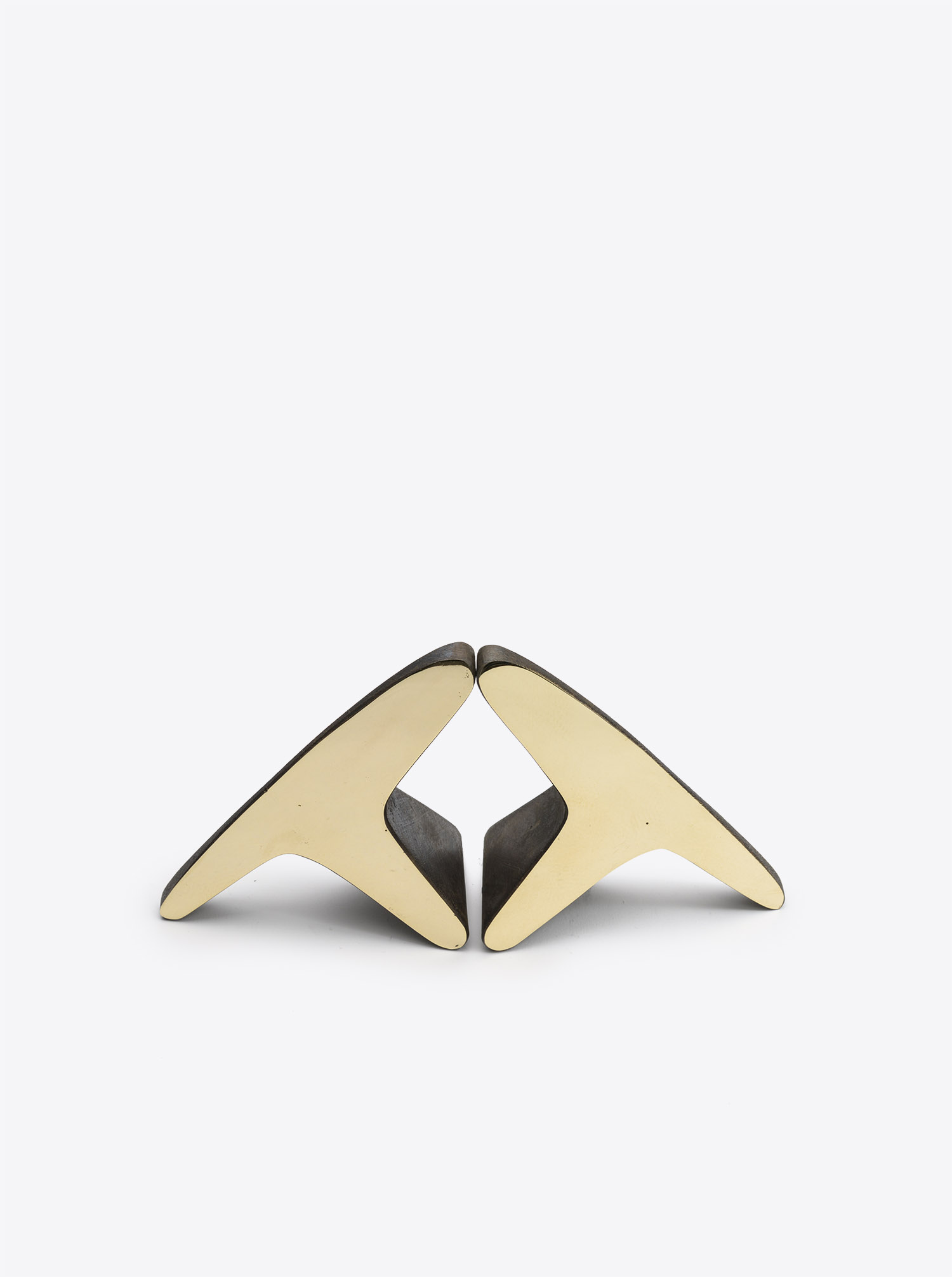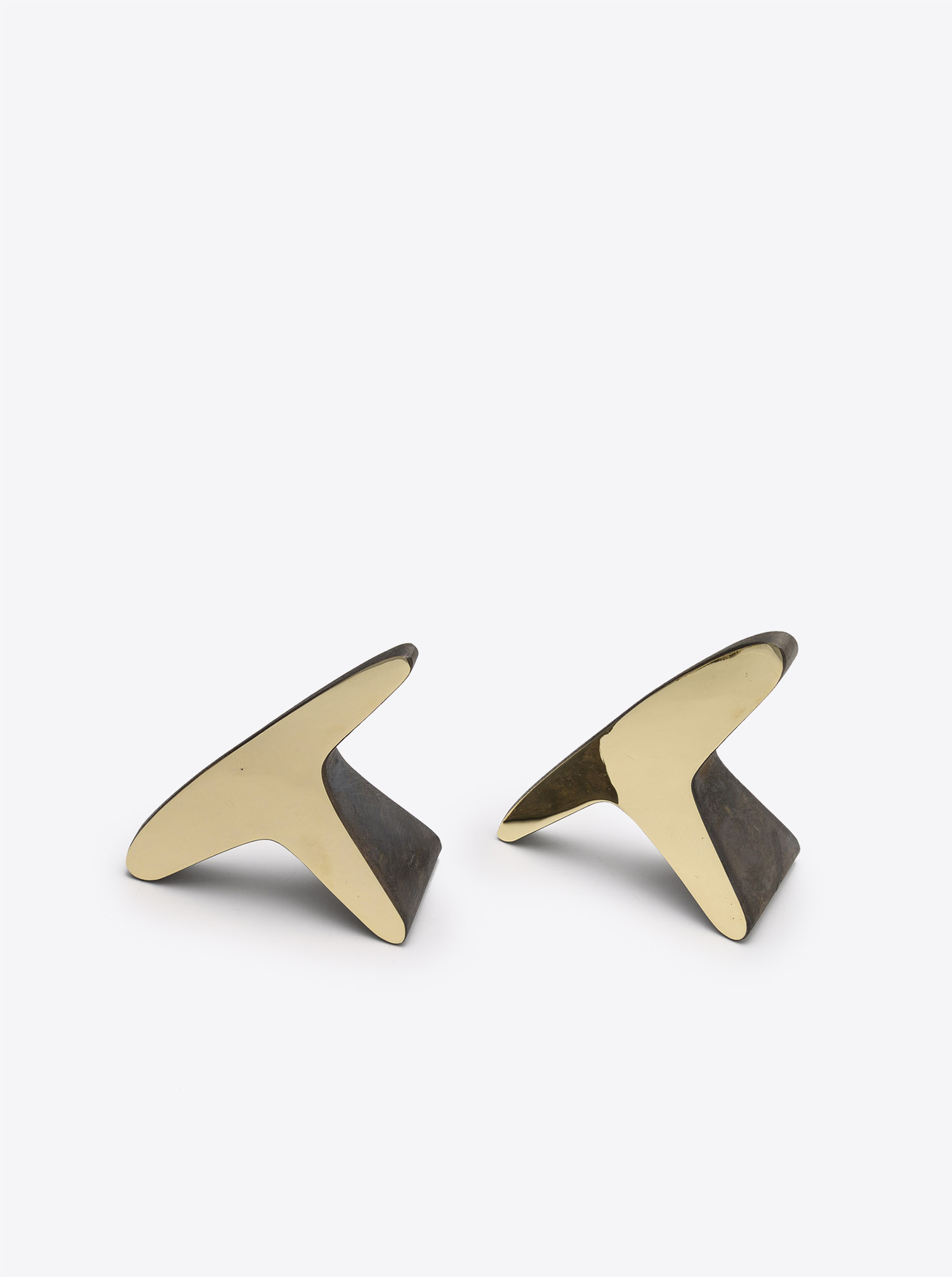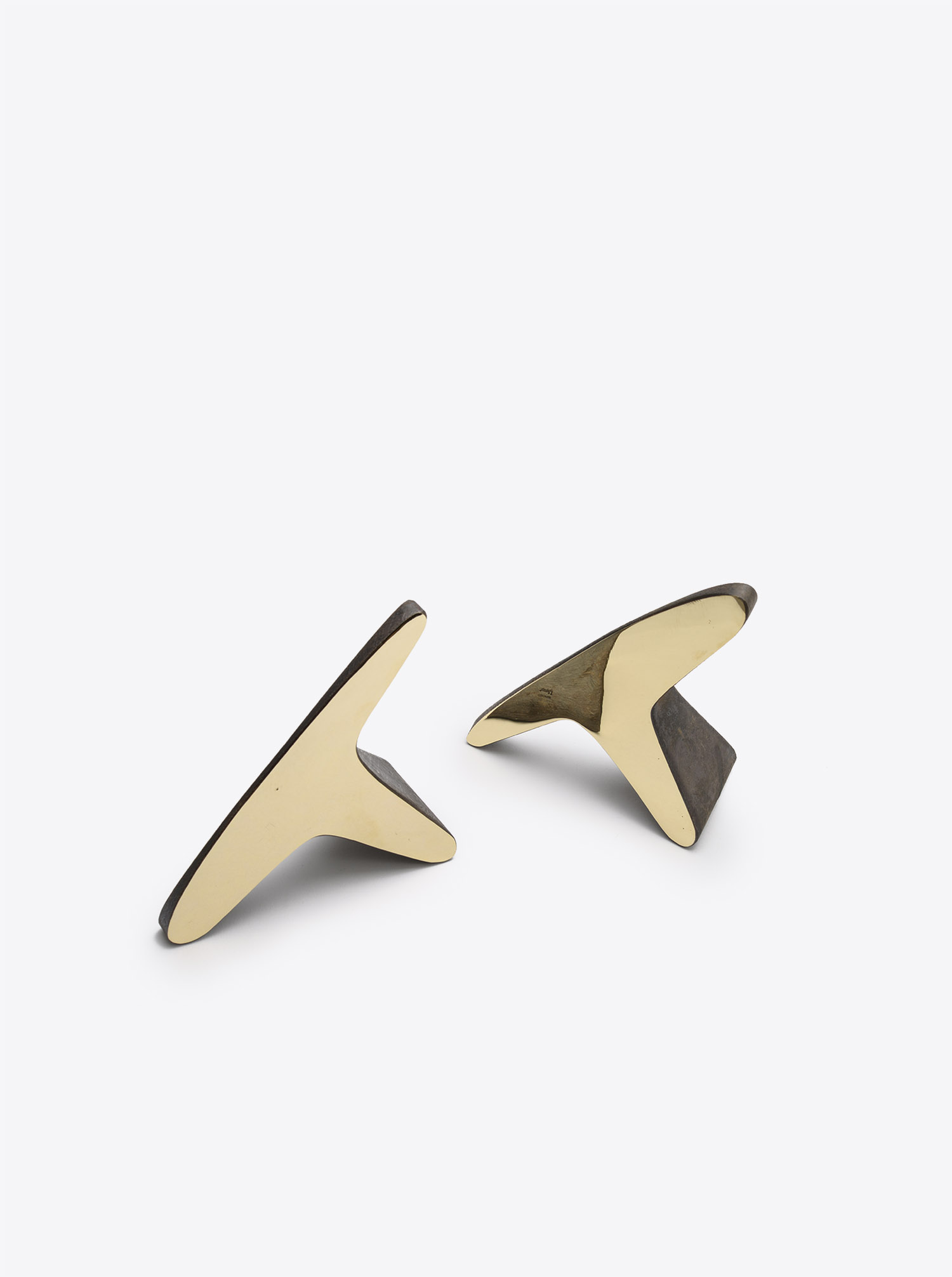 Bookend Set "T" Brass patinated
Prices incl. VAT plus shipping costs
Description
This modernist bookend set in T-Form was designed in 1948 (!) by Carl Auböck II and is still produced very elaborately today in the Vienna based workshop by Carl Auböck IV. There is also a similar set with a hole (Earlobe) to buy at us.
Details
Additional Information:
Material: Brass patinated and brass polished.
Info: The mostly patinated surface must only be carefully wiped with a dry cloth and never treated with cleaning agents. If you like, you can treat it afterwards for example with a linseed oil. After some time a patina can develop on the polished brass surface, which can be polished off with a soft cloth and then brass polish - if desired.
Manufacturer Number: #3847
Manufacture:
Austria
Weight:
1.48 kg
Height:
12 cm
Width:
11.5 cm