Cutlery Set "Moon" black matt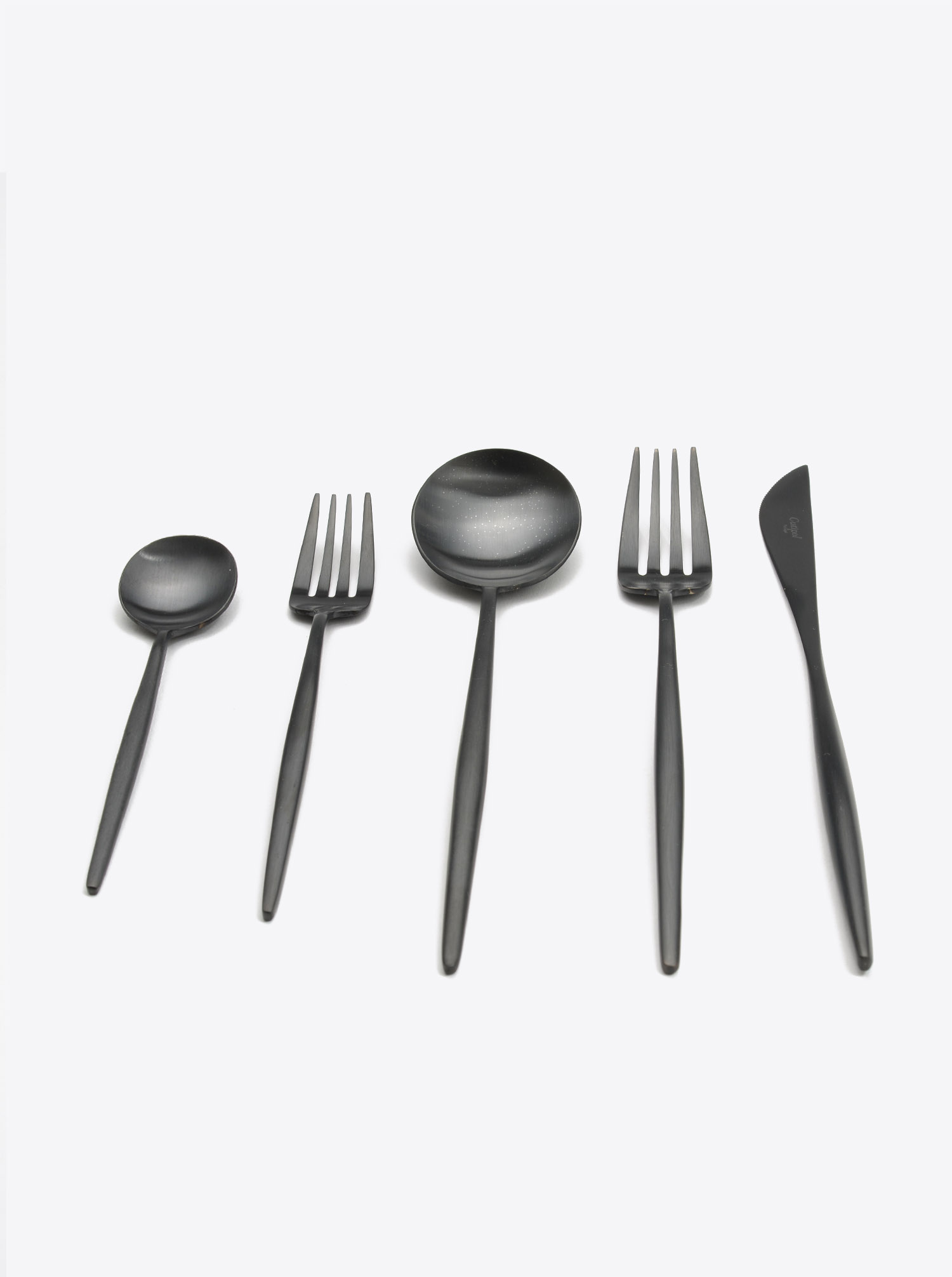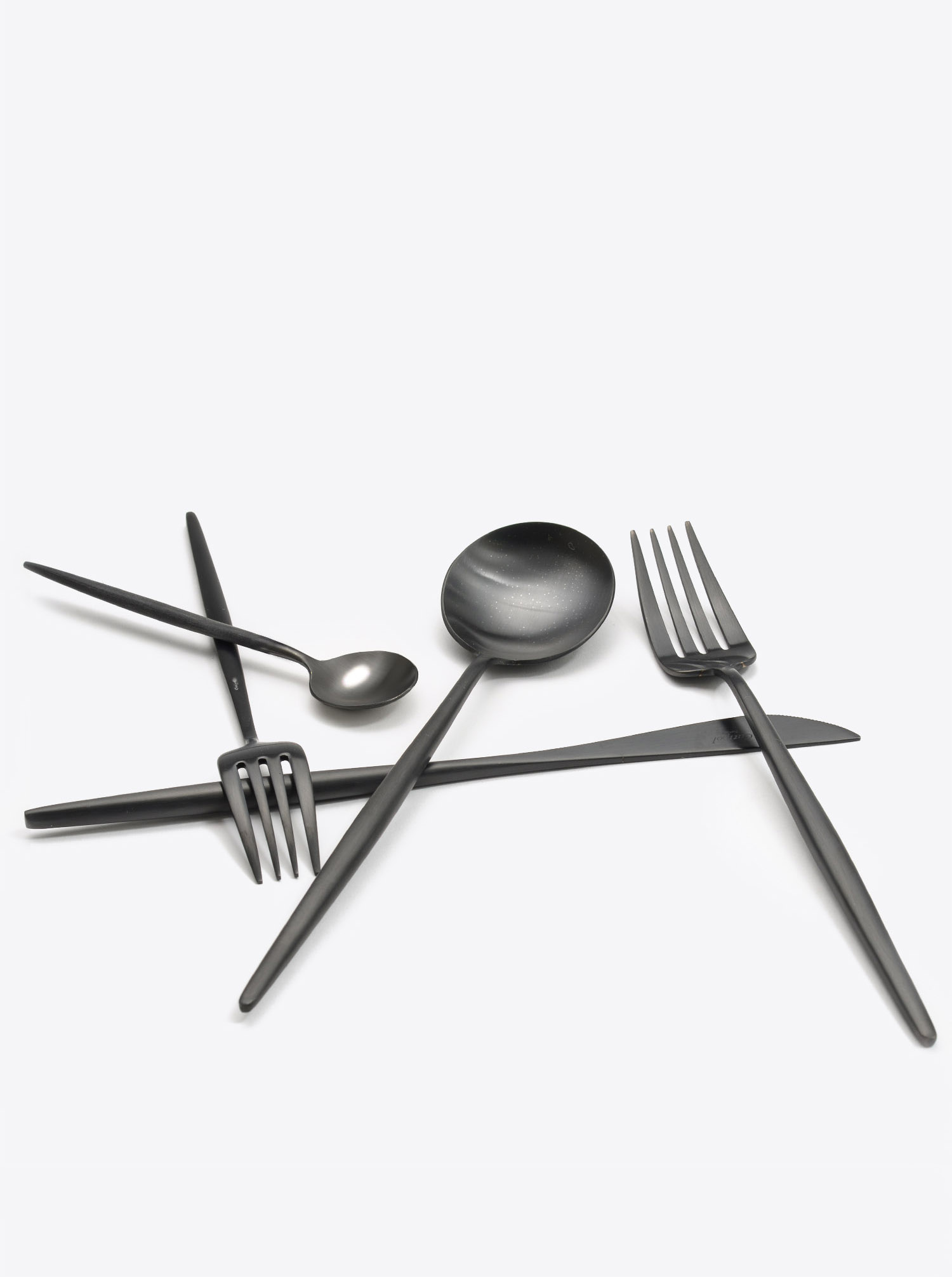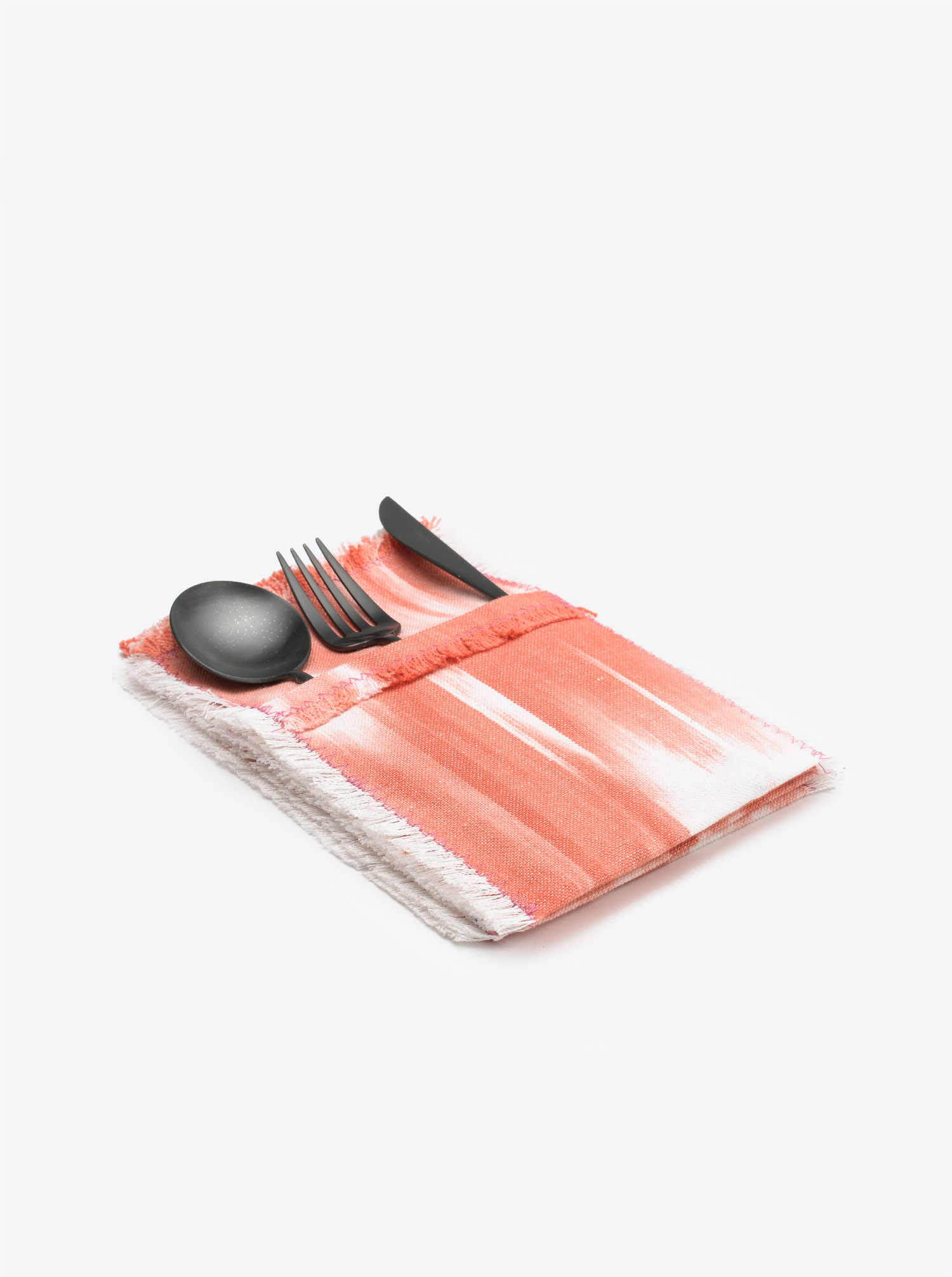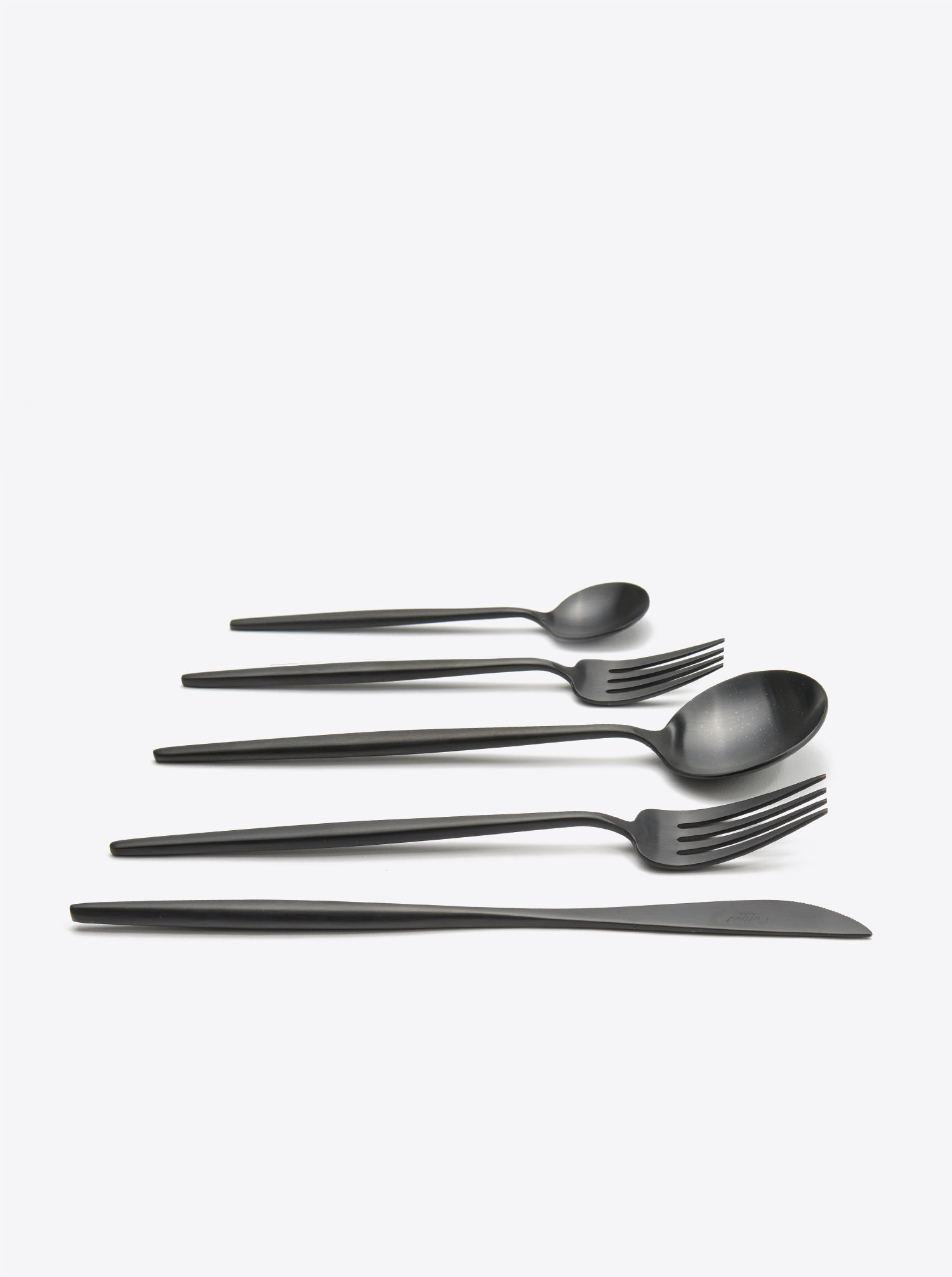 Cutlery Set "Moon" black matt
This item is currently out of stock, but will be made available for you on request.
available again from the beginning of December 2022
Prices incl. VAT plus shipping costs
Description
Modernist Cutlery set "Moon" in black matt, consisting of 5 parts, which impresses with highest quality for the daily use. The Moon series combines timeless, modernist design and perfection in the finish. Therefore in our program.
Details
Additional Information:
Material: 18/10 steel black matt
Sizes (length in cm): Knife 22cm / Fork 20,7cm / Spoon 20,2cm/ Dessert Fork 17,1cm / Coffee Spoon 11,7cm
Manufacture:
Portugal