Scented Candle Geranium & Cedarwood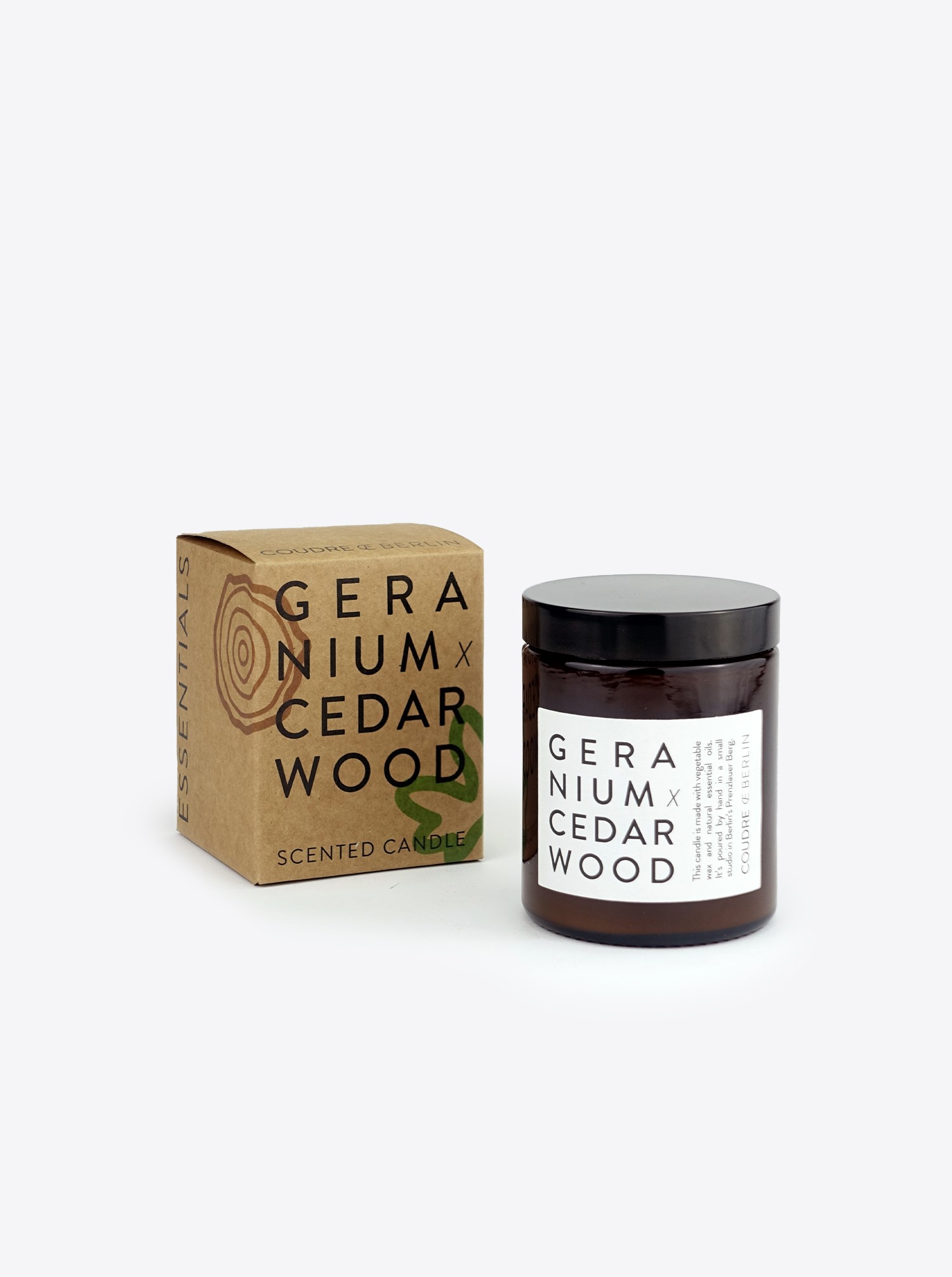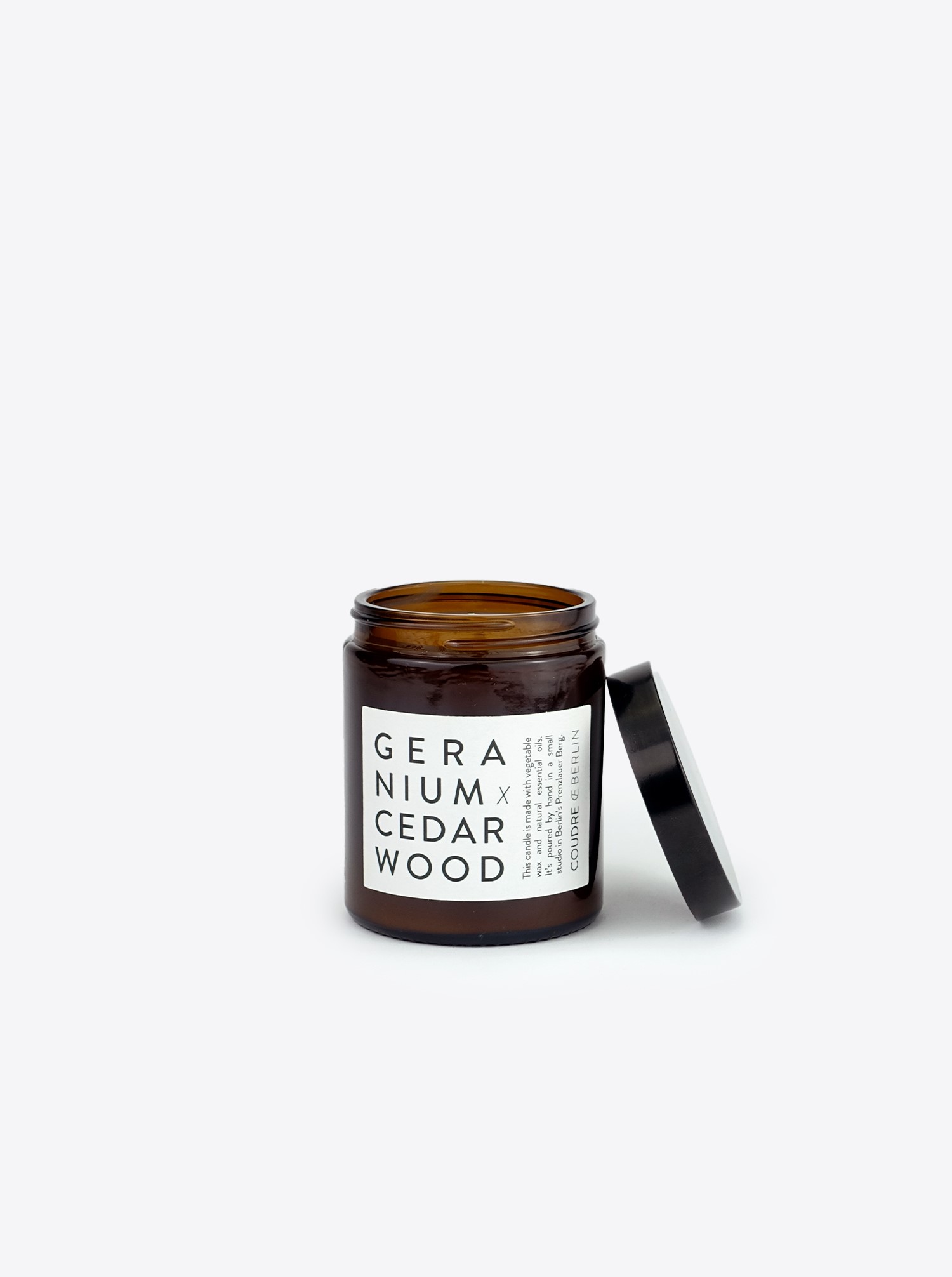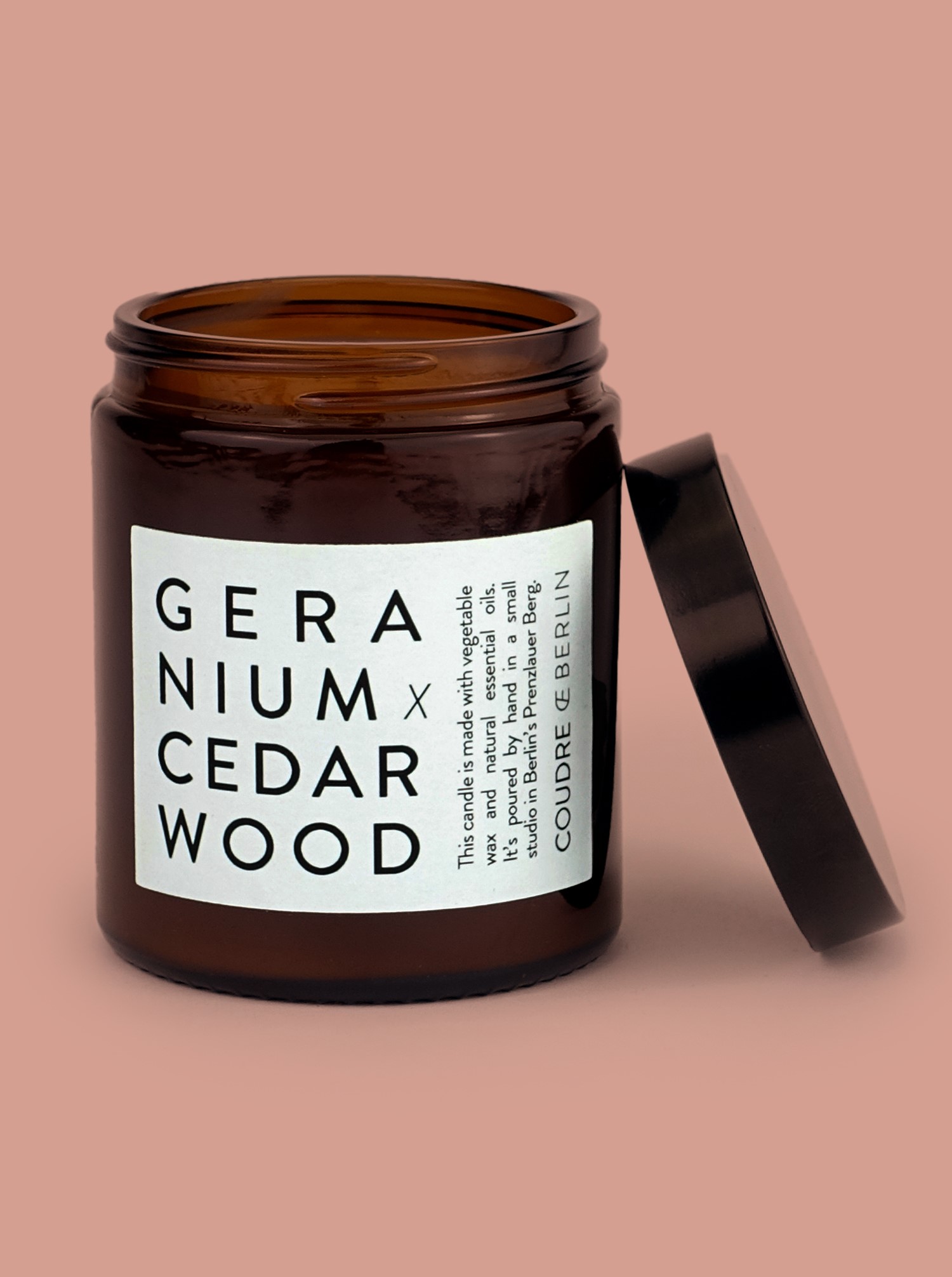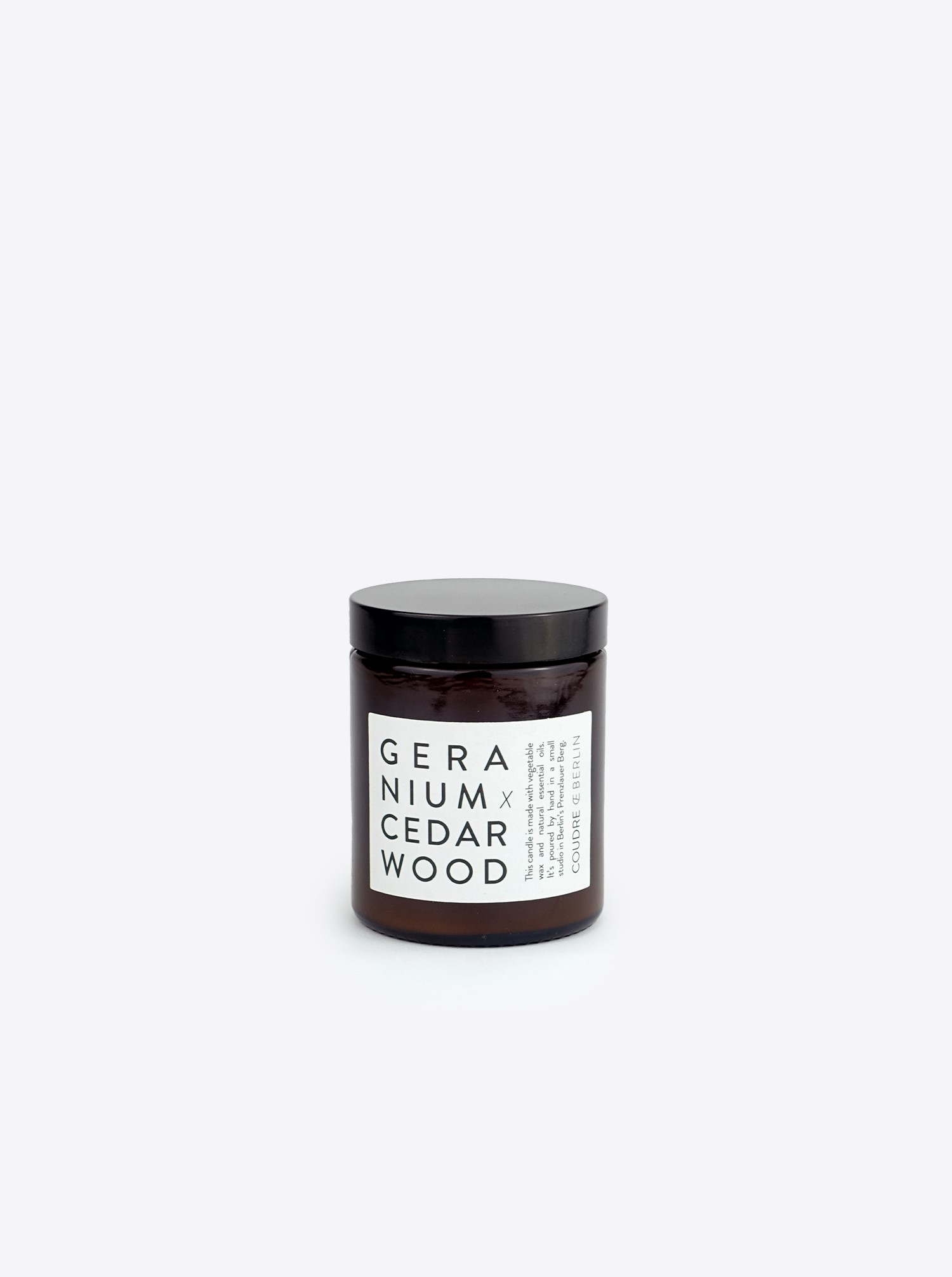 Scented Candle Geranium & Cedarwood
Prices incl. VAT plus shipping costs
Description
The scent of this candle is lightly rose and woody at the same time - wonderful. Purest soya wax and natural essential oils and fragrance oils are used in the production for that scented candle. The soya wax is free of genetically modified materials, herbicides and pesticides. Each piece is handcrafted in the workshop ouf Coudre Berlin.
Details
Additional Information:
Burning Time: > 30 hours
Content: 155g pure soya wax
Depending on the fragrance, the essential oils or their raw materials come from different parts of the world.
Manufacture:
Germany
Weight:
332 g
Width:
6.5 cm
Length:
8 cm