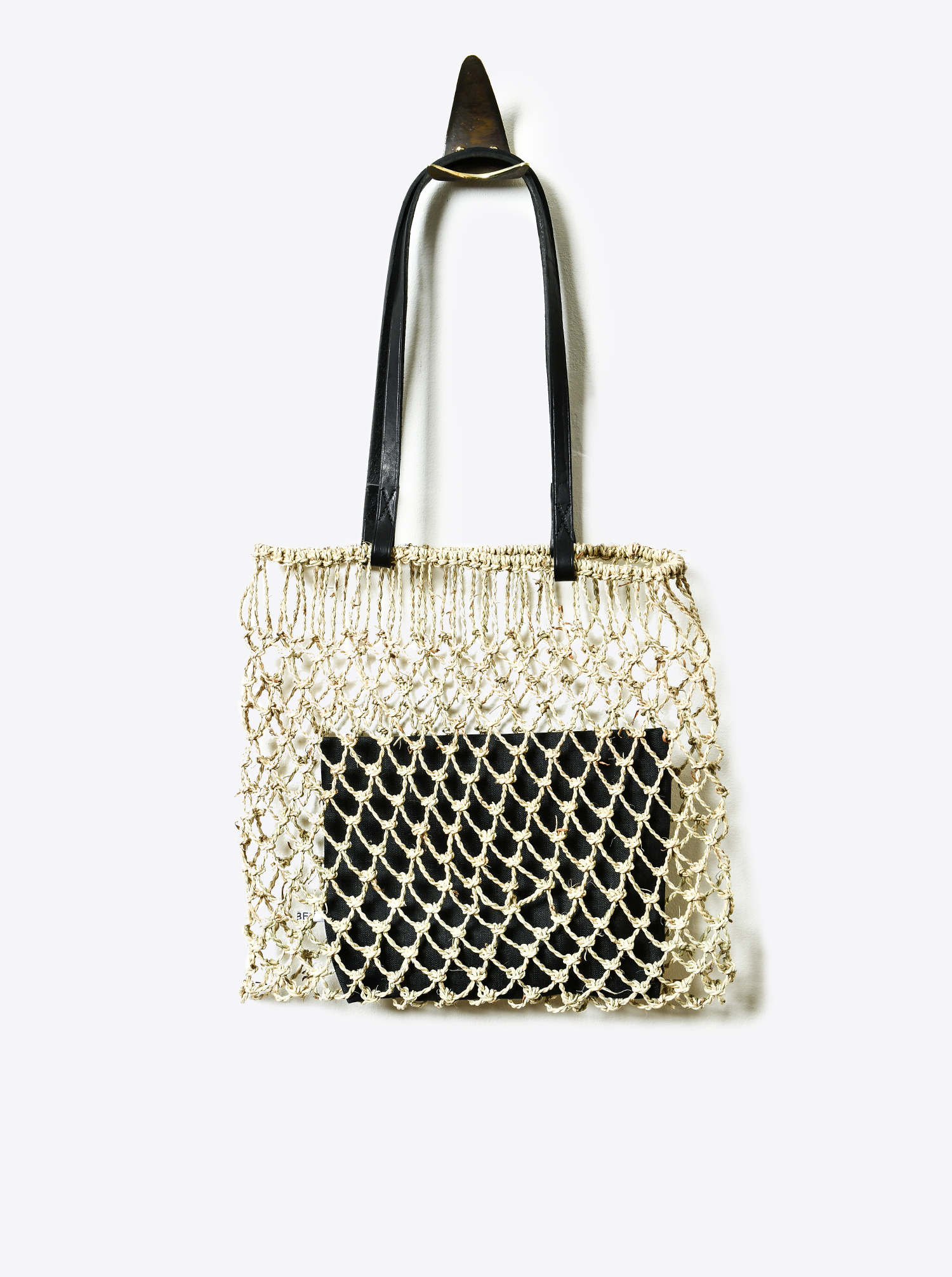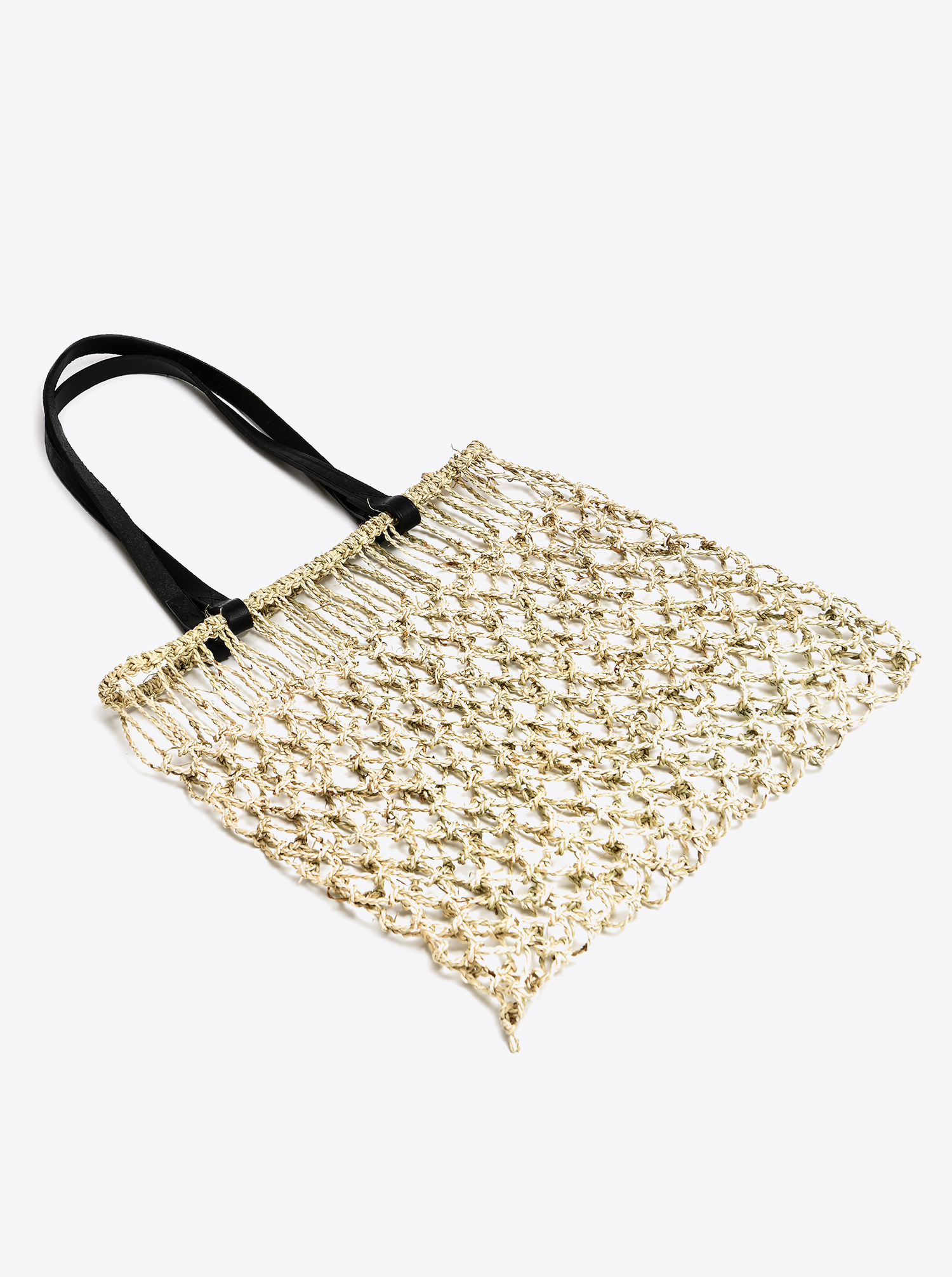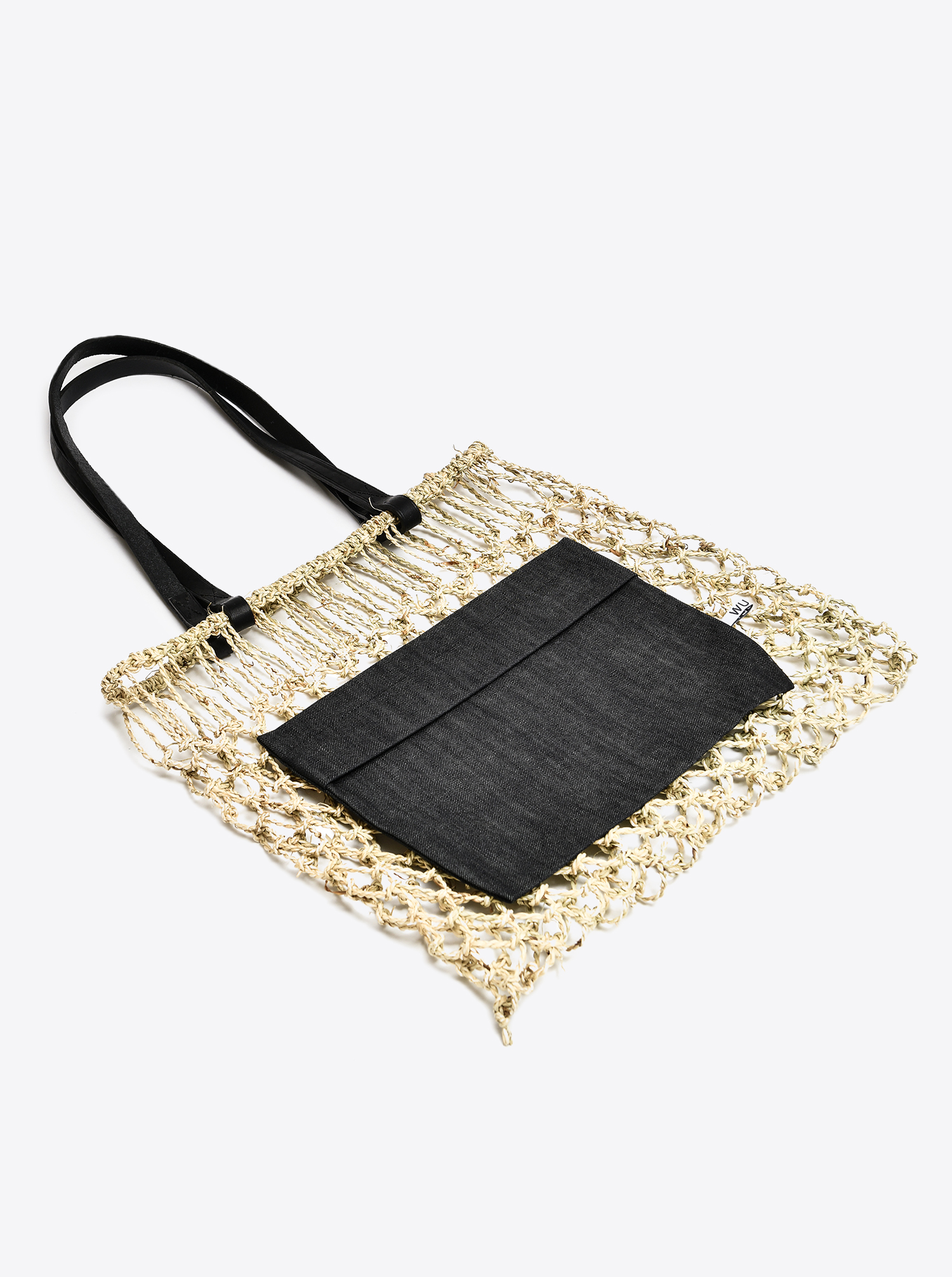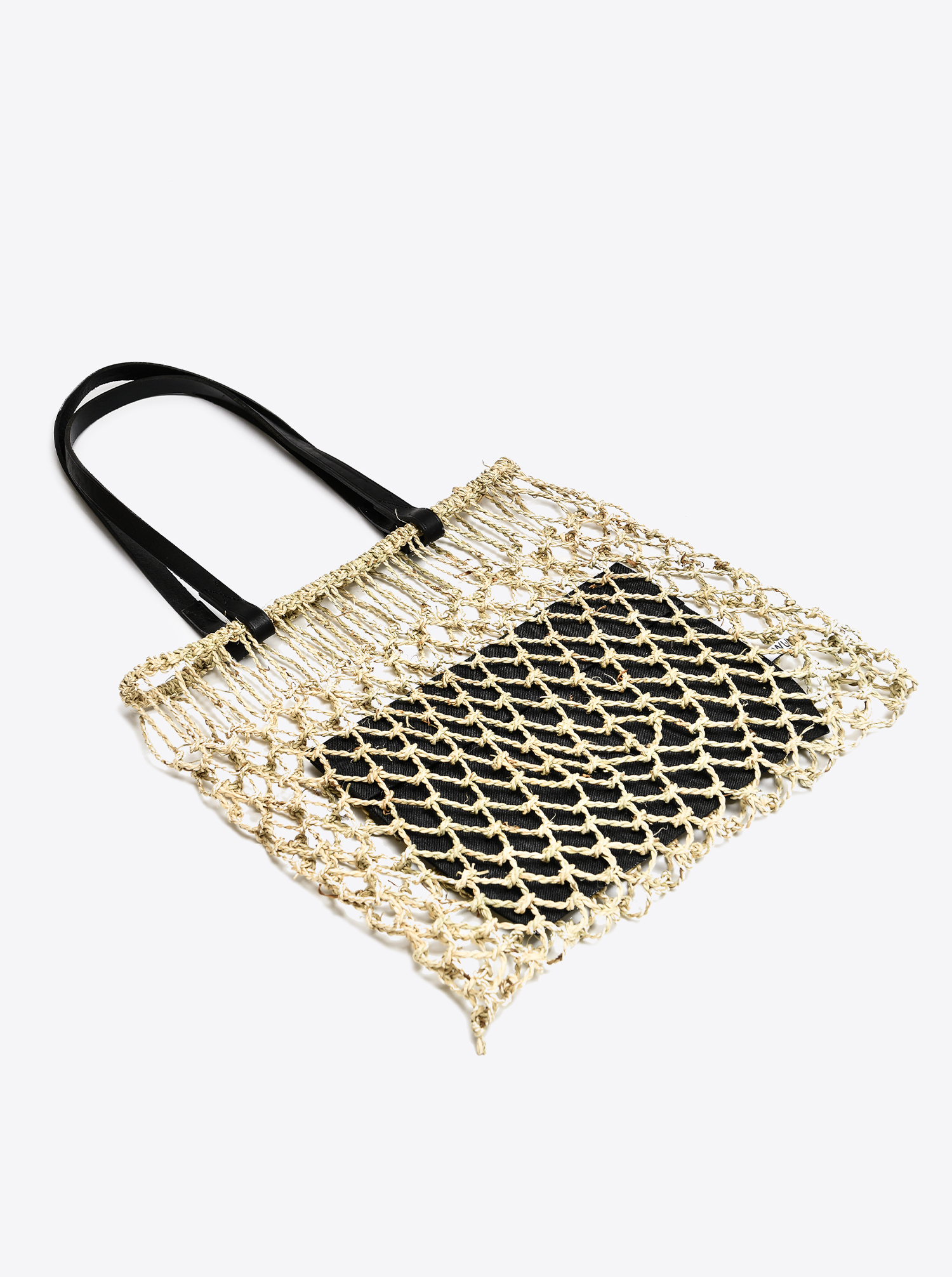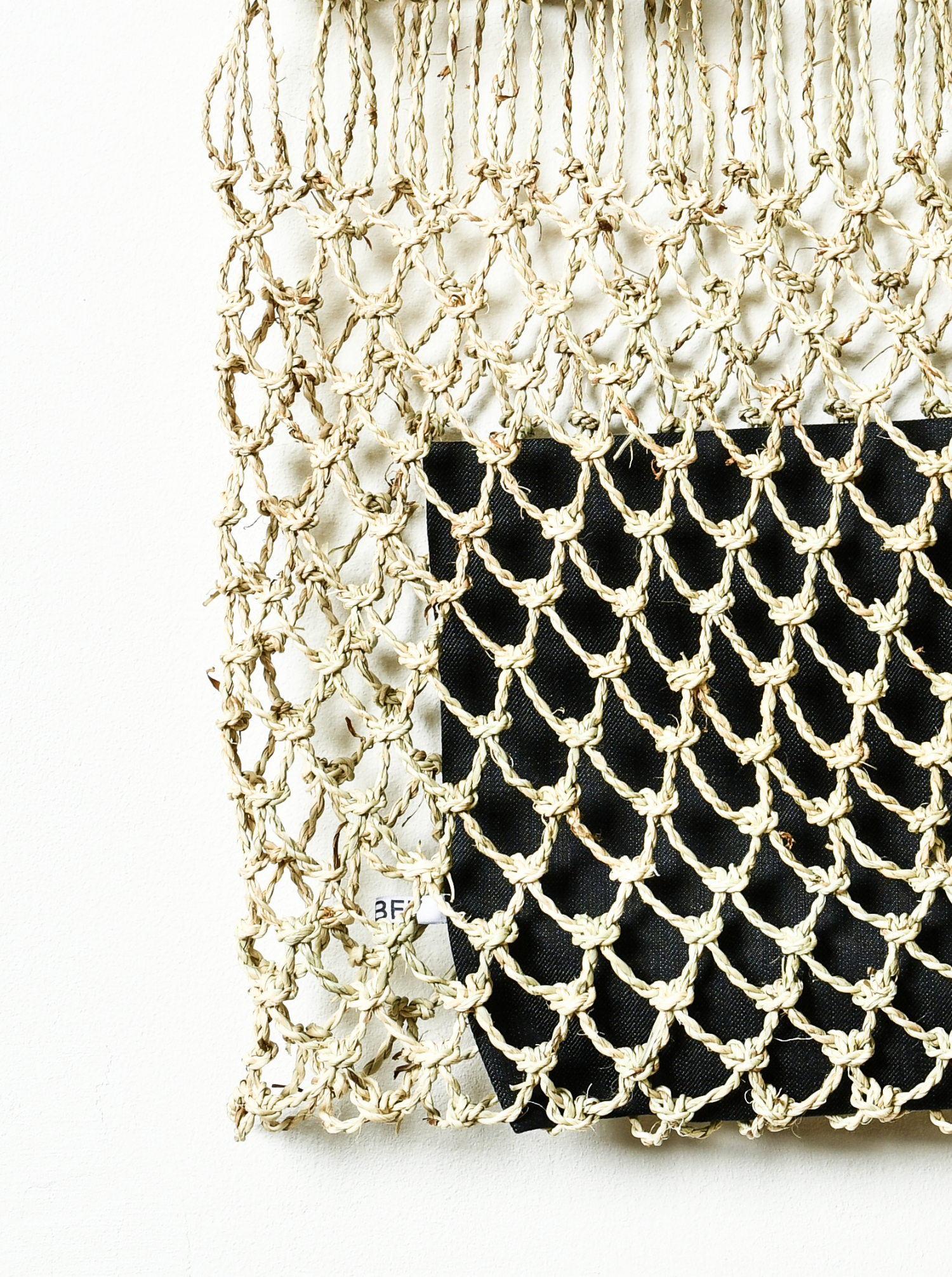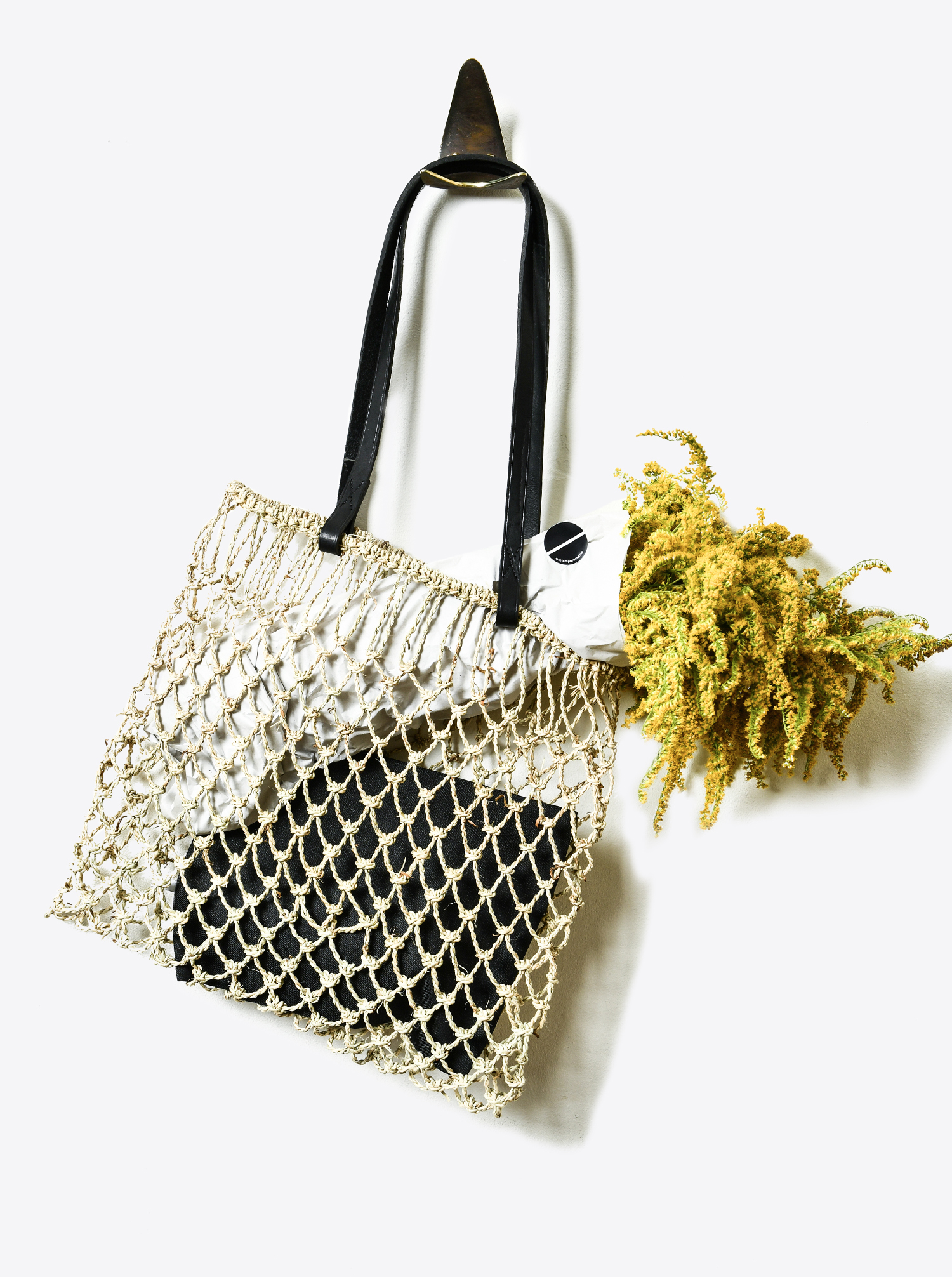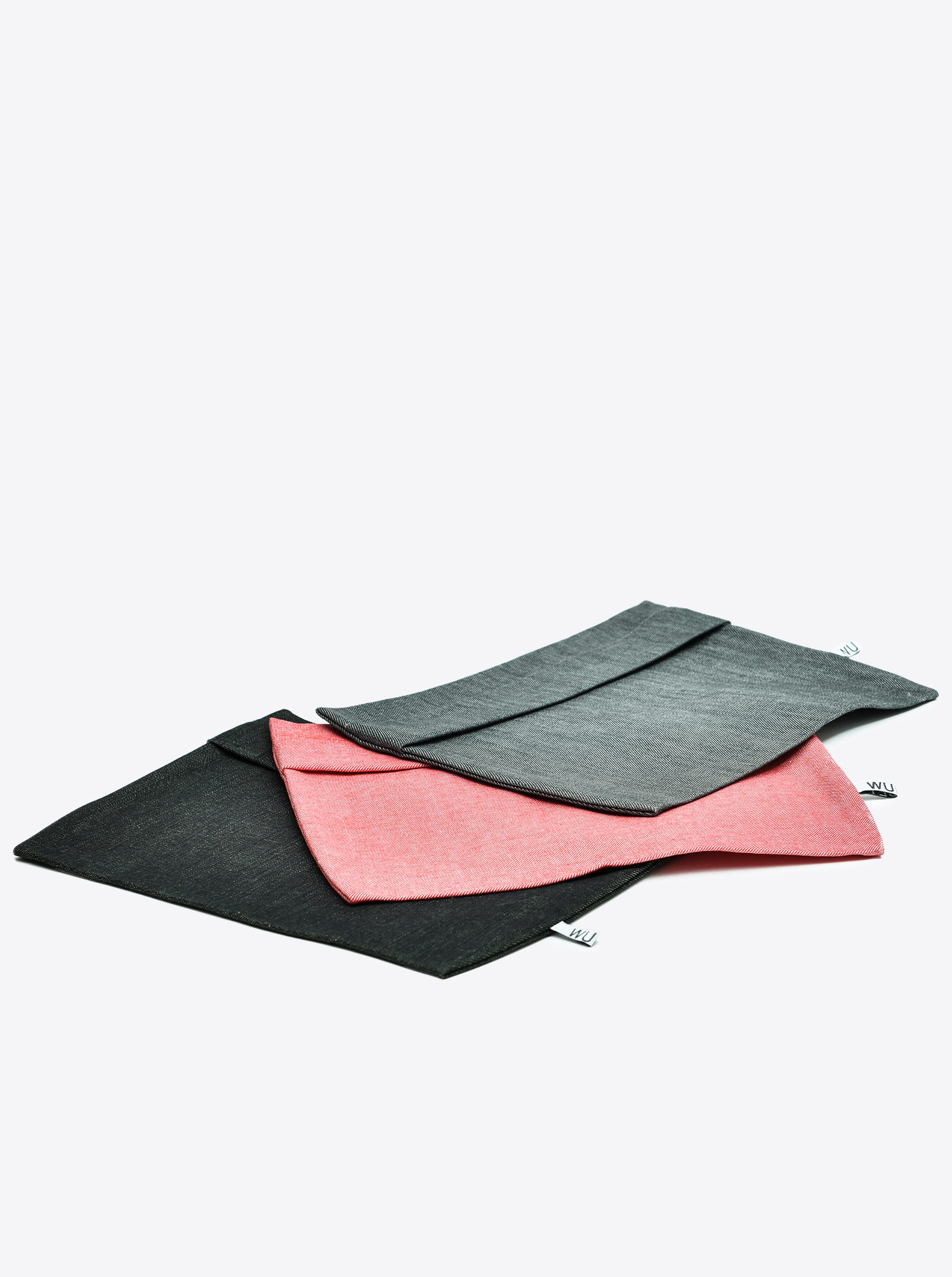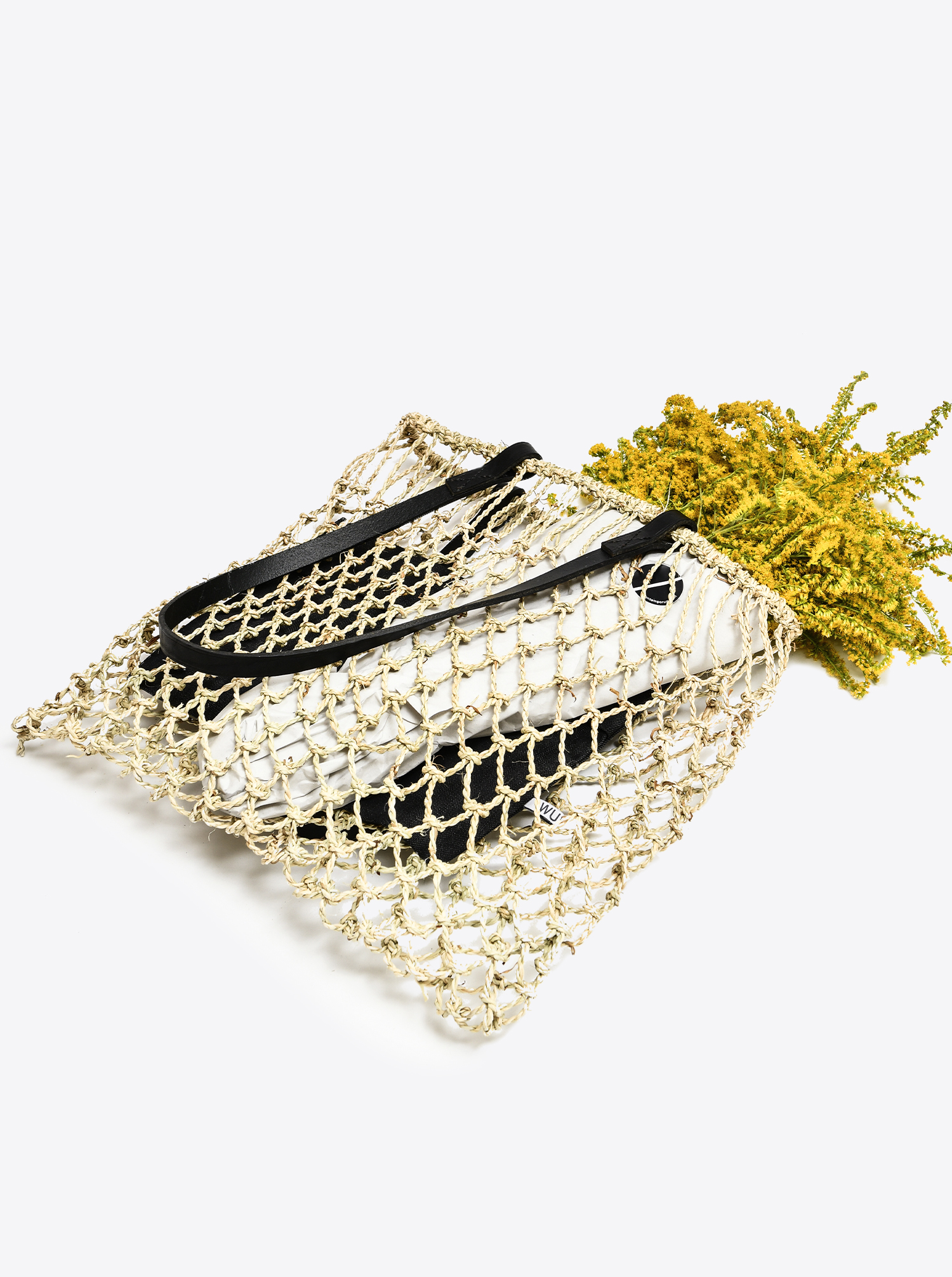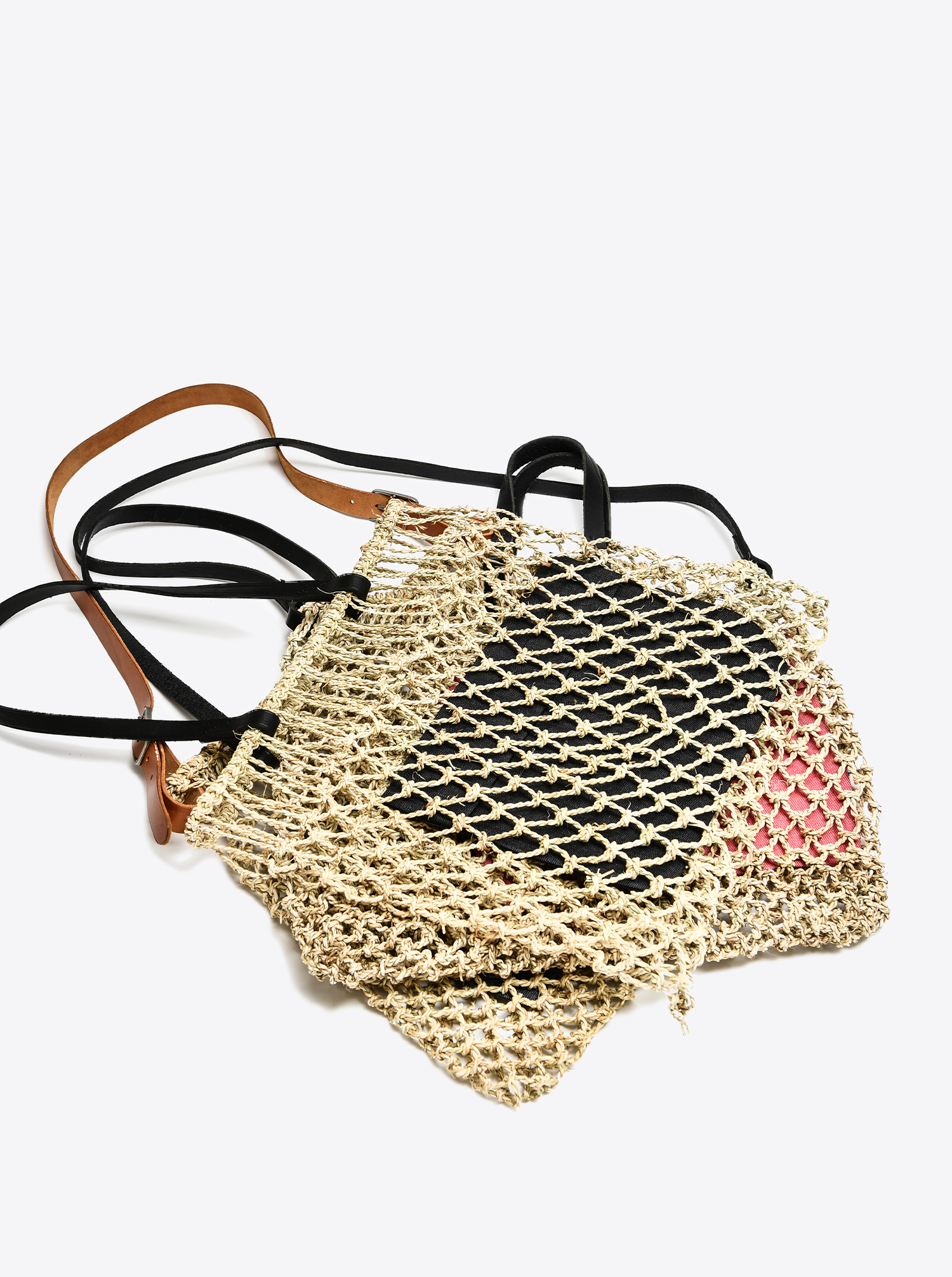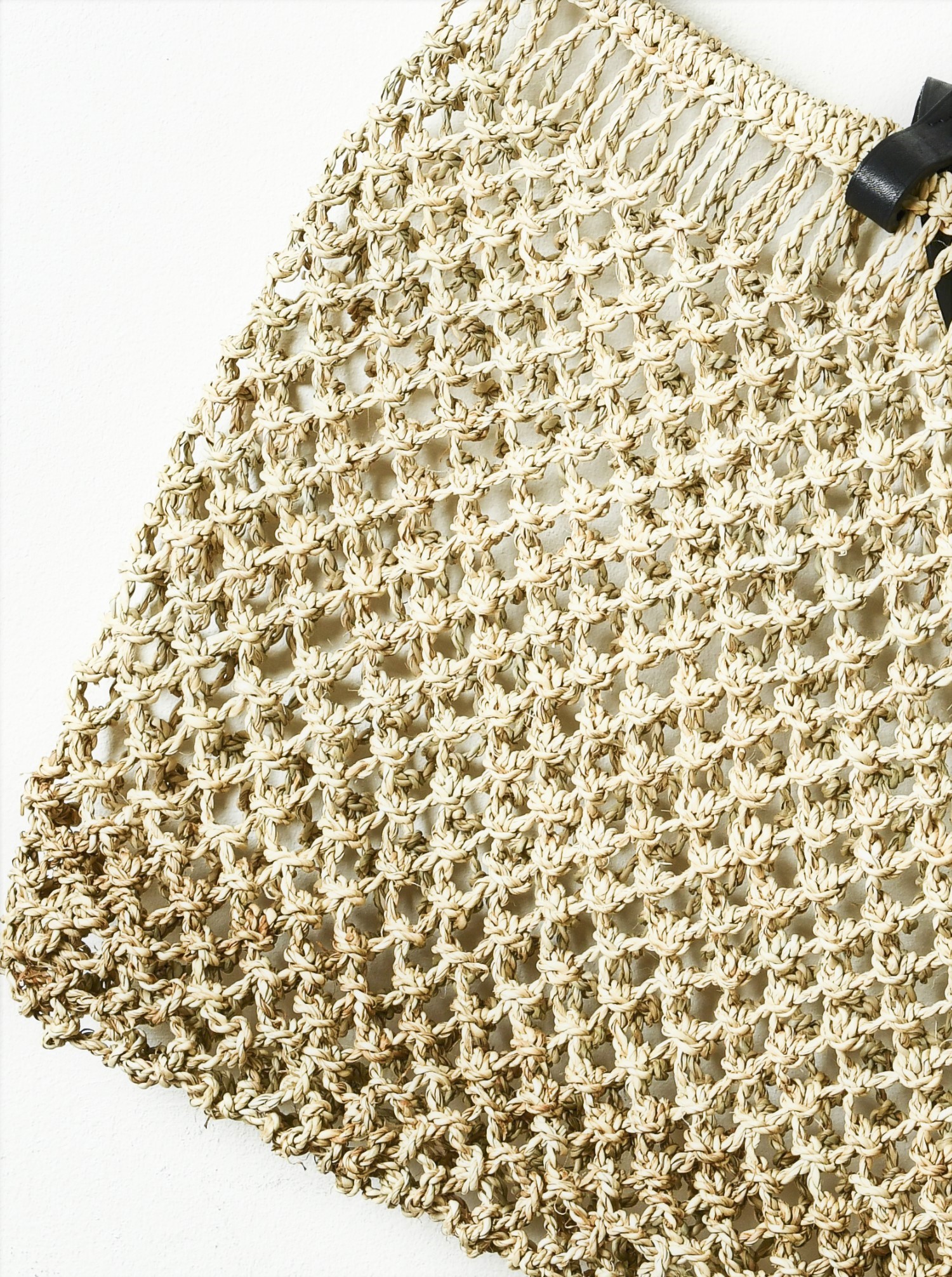 Bag "Shopper" Unisex
Prices incl. VAT plus shipping costs
Description
Hand-knotted and timeless shopper bag made new of a original fishing net from Chiloè Island, the network itself is made of Chupon fiber. The handles are made of very durable cowhide black leather, the zip pocket in cotton denim ("jeans") comes in black with this bag. More zip bags available seperately from us here in red / pink and gray.
Details
Additional Information:
Material: Fishing Net Chupon Faser Chile/Cowhide Leather Austria
Due to their handmade craftmanship, the bags can vary slightly in size and color and may have slightly imperfections. These characteristics can make part of their uniqueness.
Manufacture:
Chile/Austria
Weight:
420 g
Height:
39 cm
Length:
41 cm