Tea Light Holders Concrete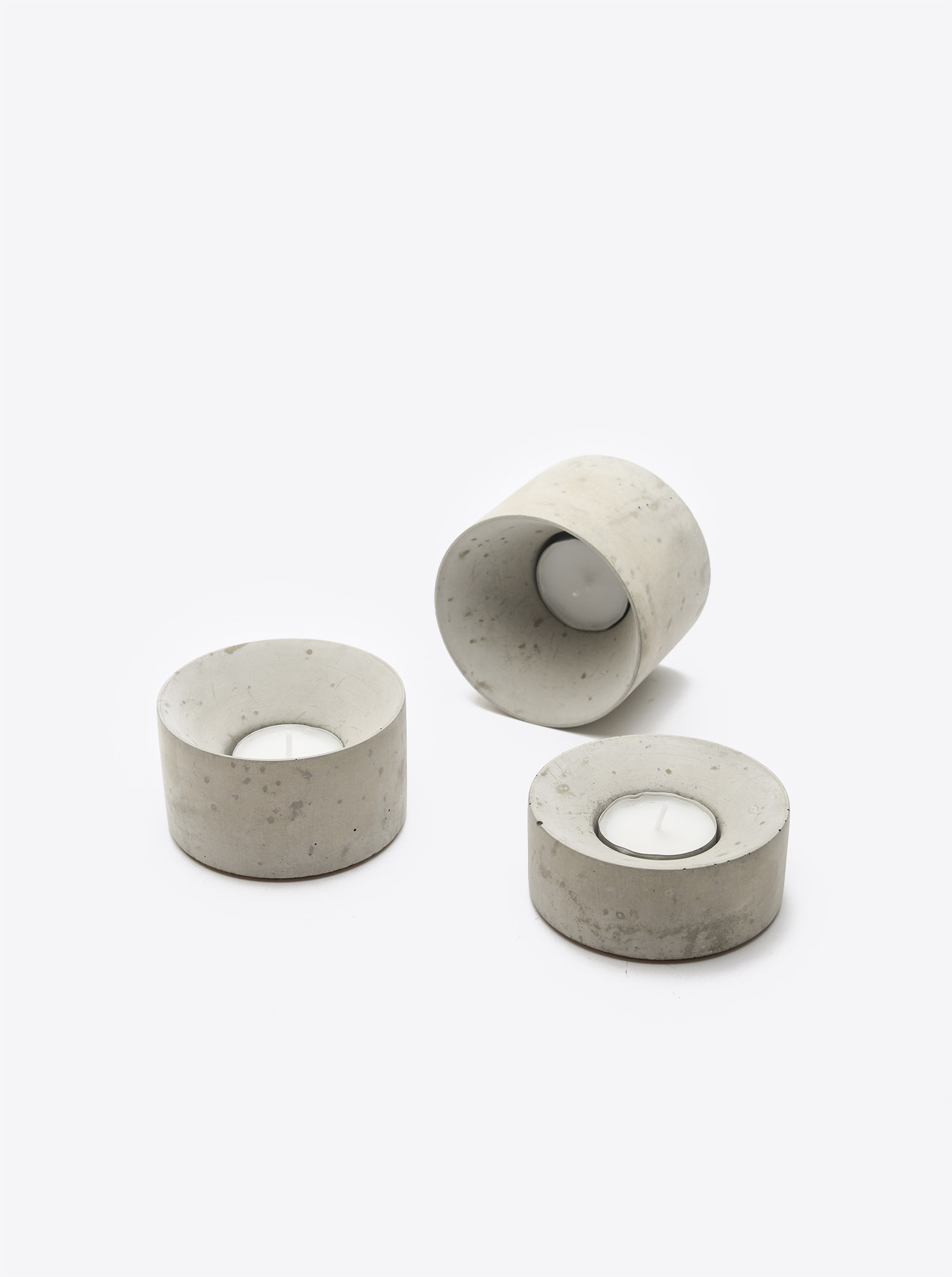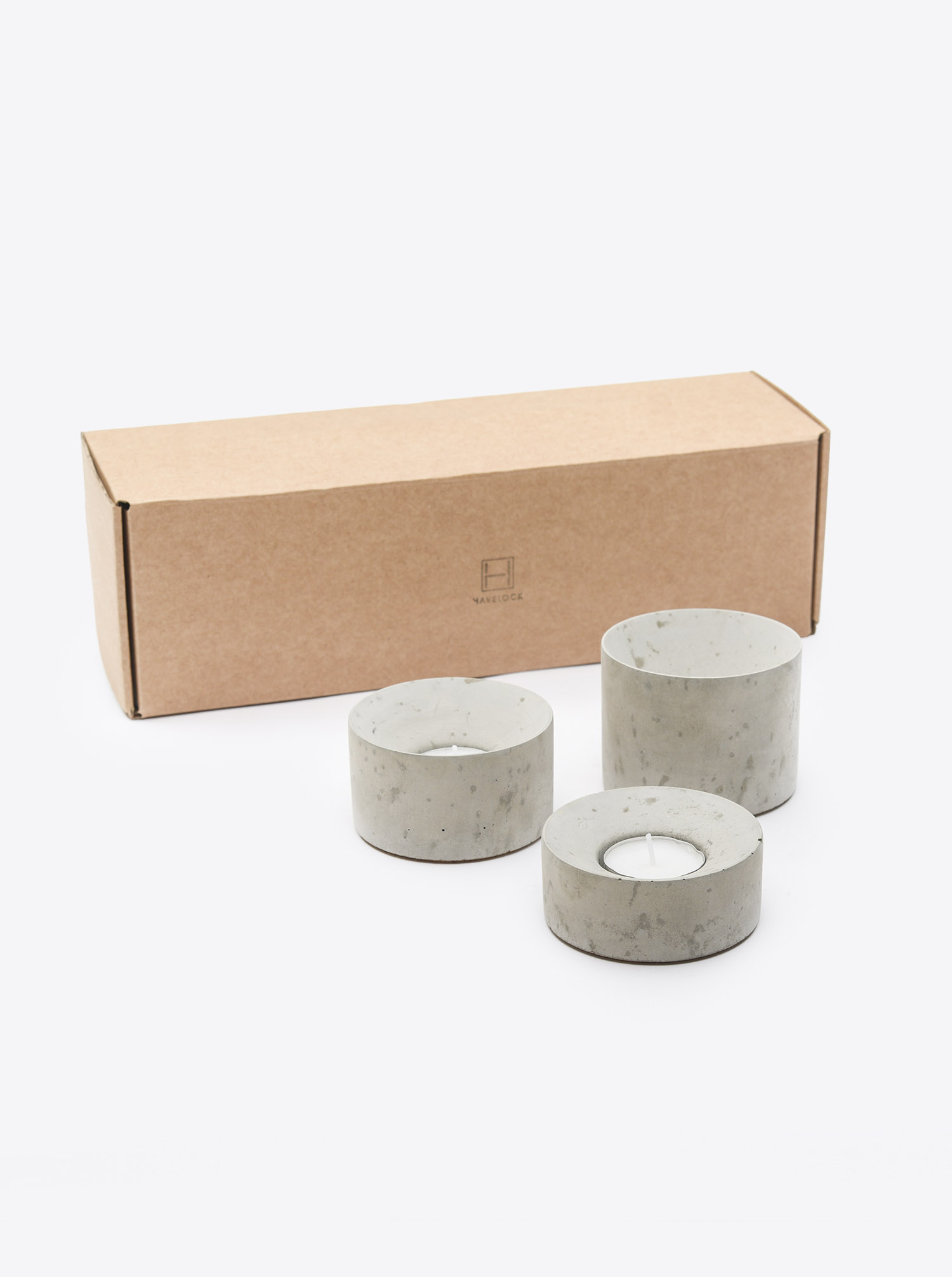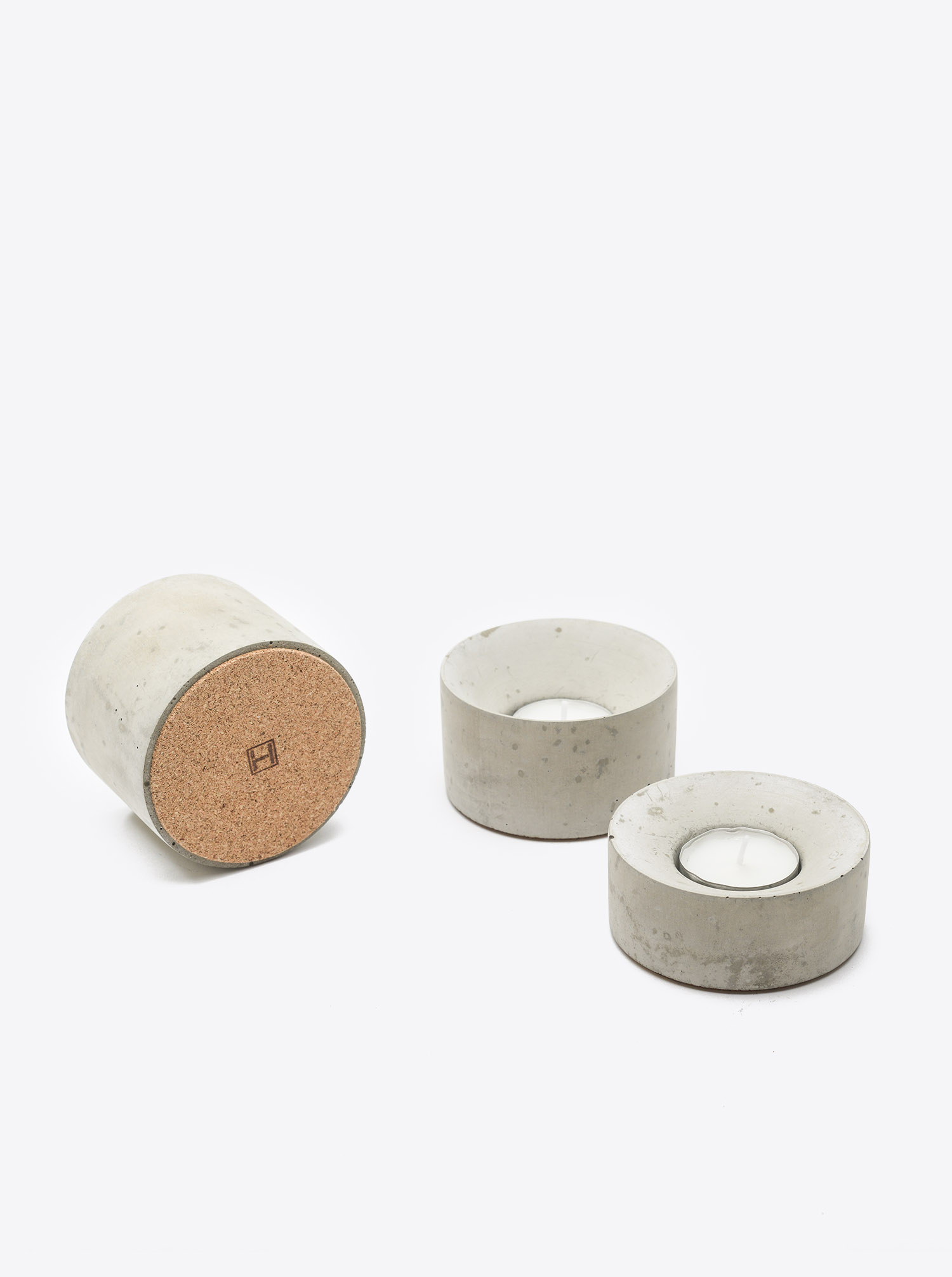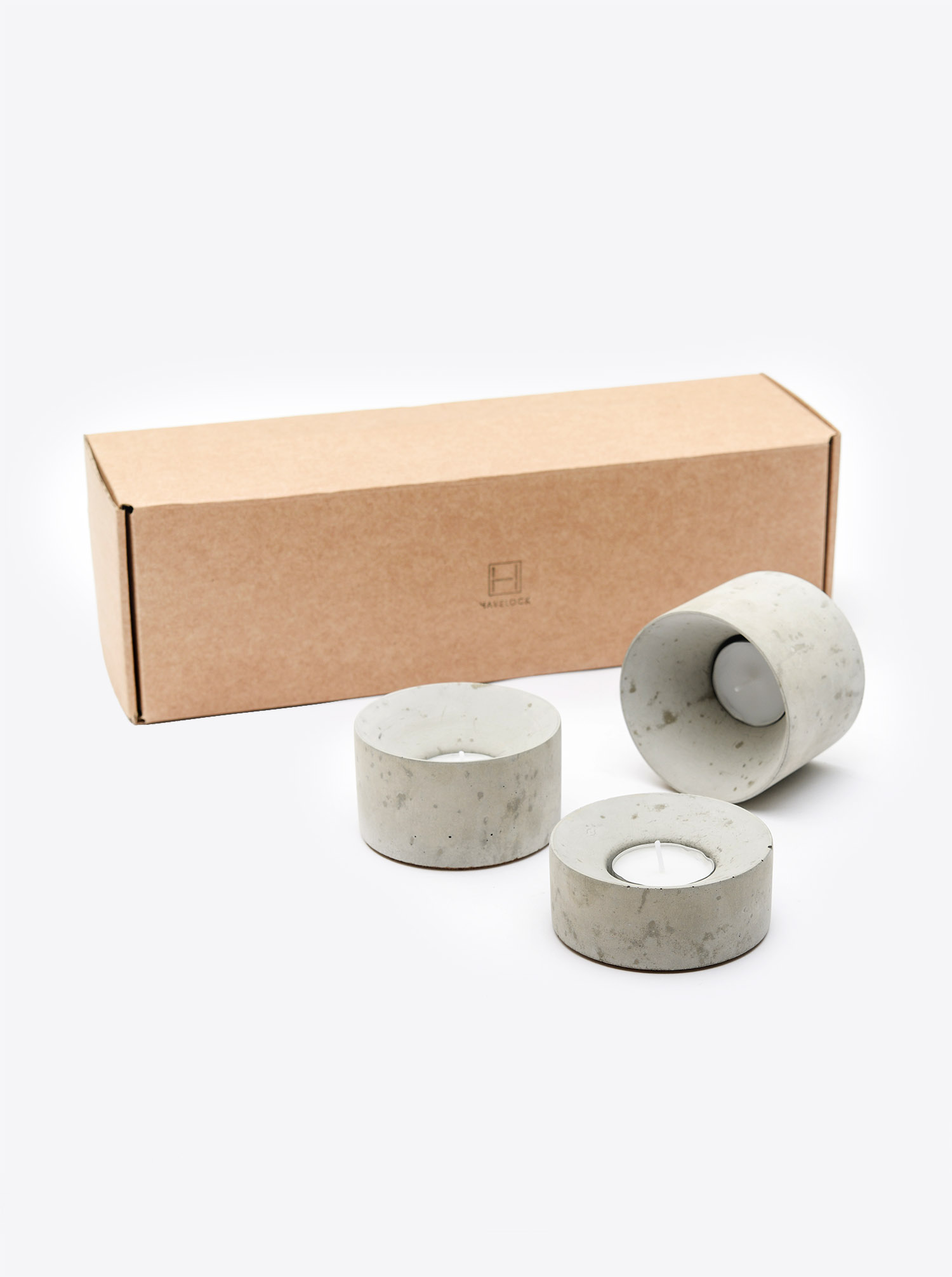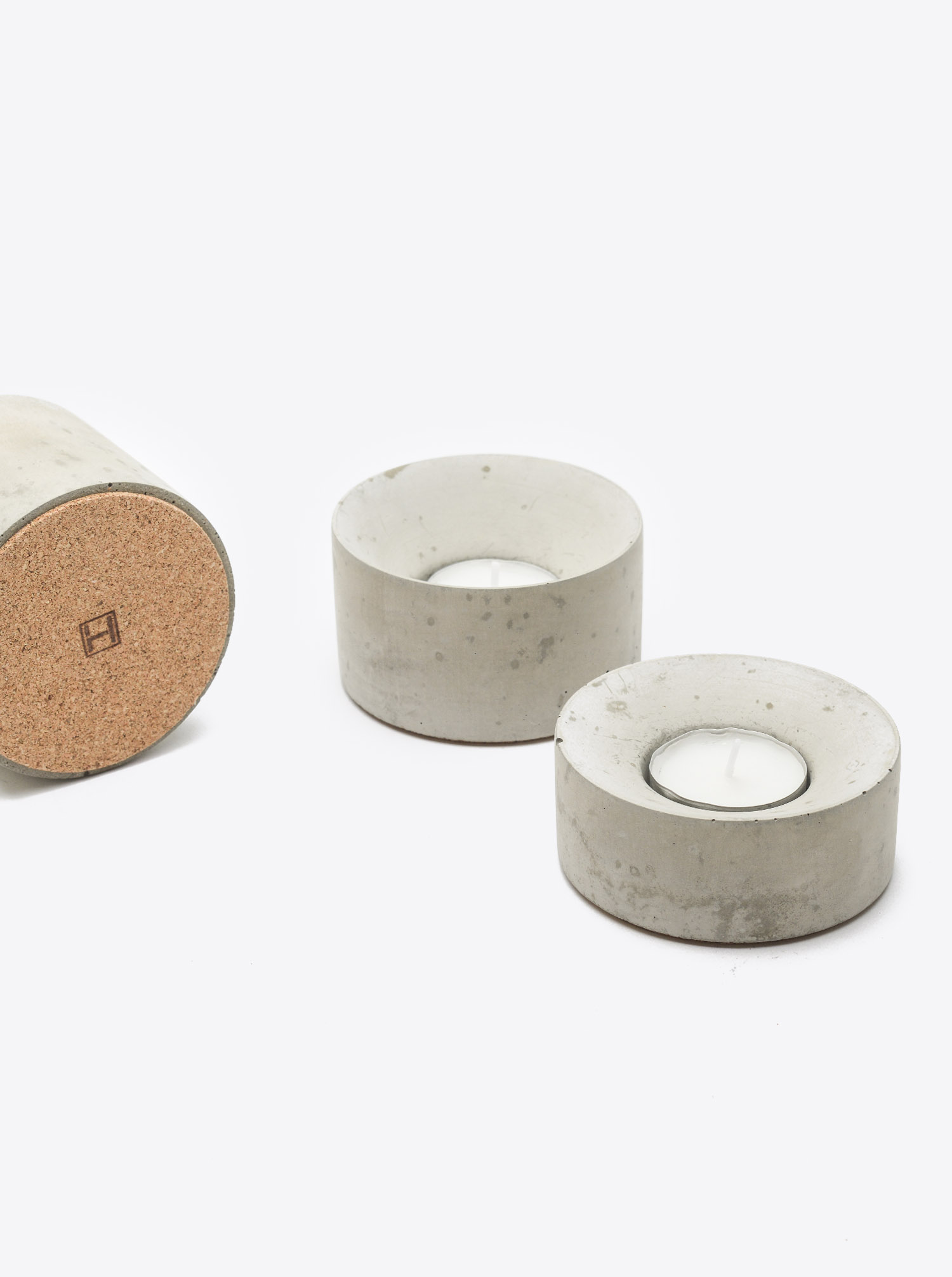 Tea Light Holders Concrete
Prices incl. VAT plus shipping costs
Description
Handmade tea light holder set - consisting of 3 different pieces - made of concrete. Very timeless and puristic in its form and design.
Details
Additional Information:
Sizes in cm: D8,5 D8,5 D4,5/H6,5 H4,5 H3,5
Notes: Our tea light holders have a cork base to protect the table. Cleaning is therefore best done by hand with warm soapy water.
Concrete is a natural material. Every piece is a unique piece, not two will be the same.
Manufacture:
England
Weight:
1.318 kg