Tray Aluminium L 46 x 30cm in Royal Diamond Blue / Gold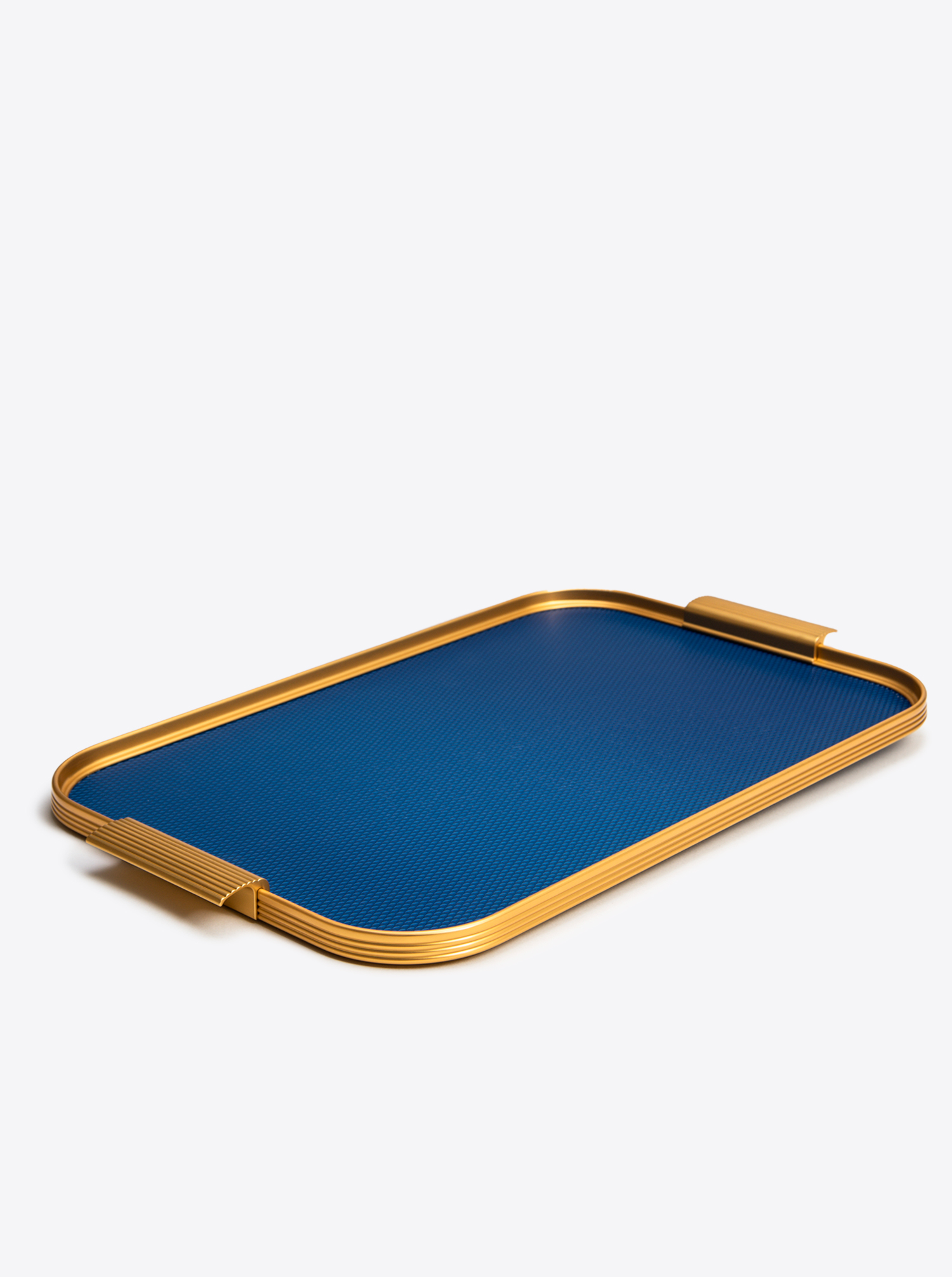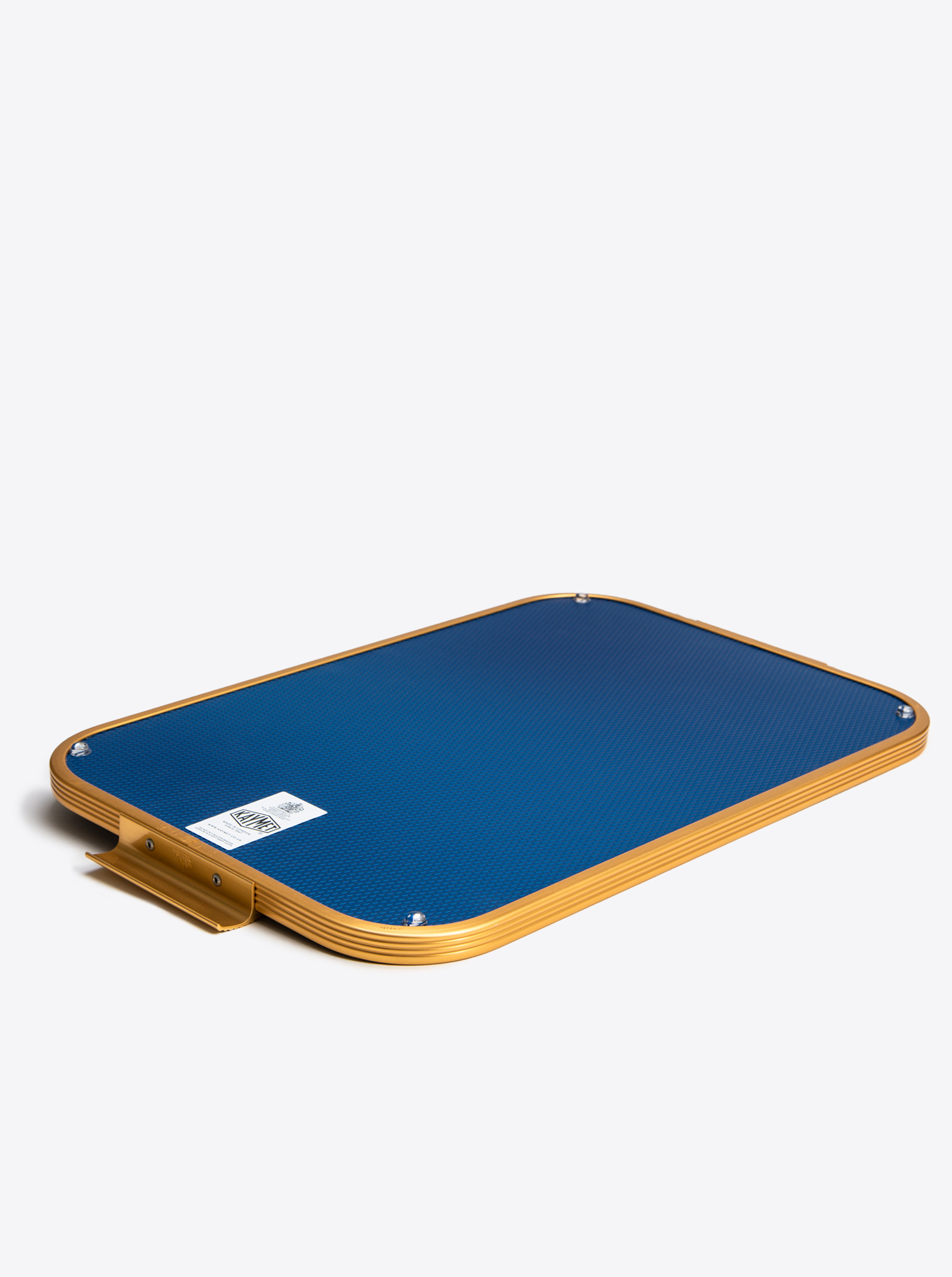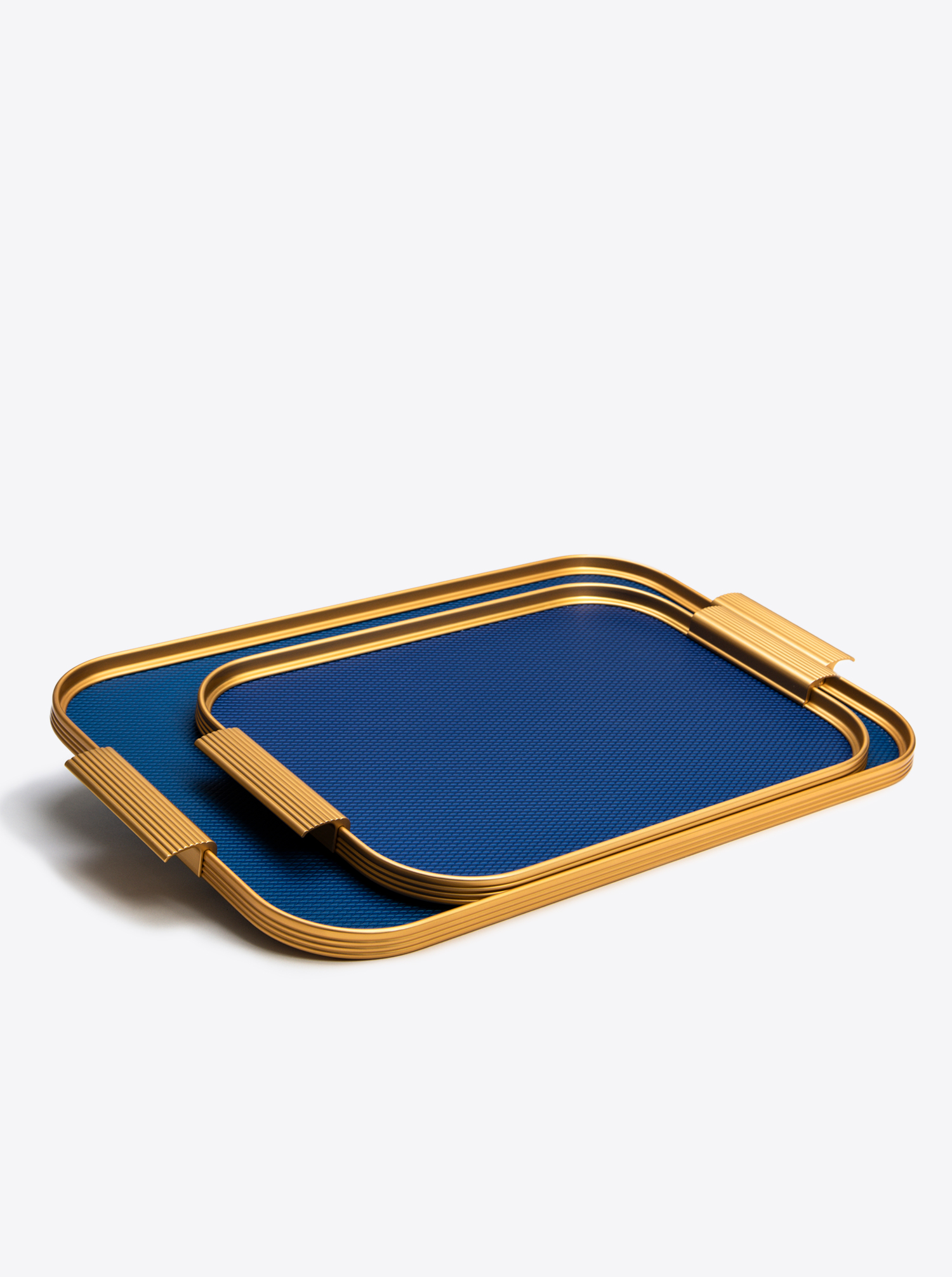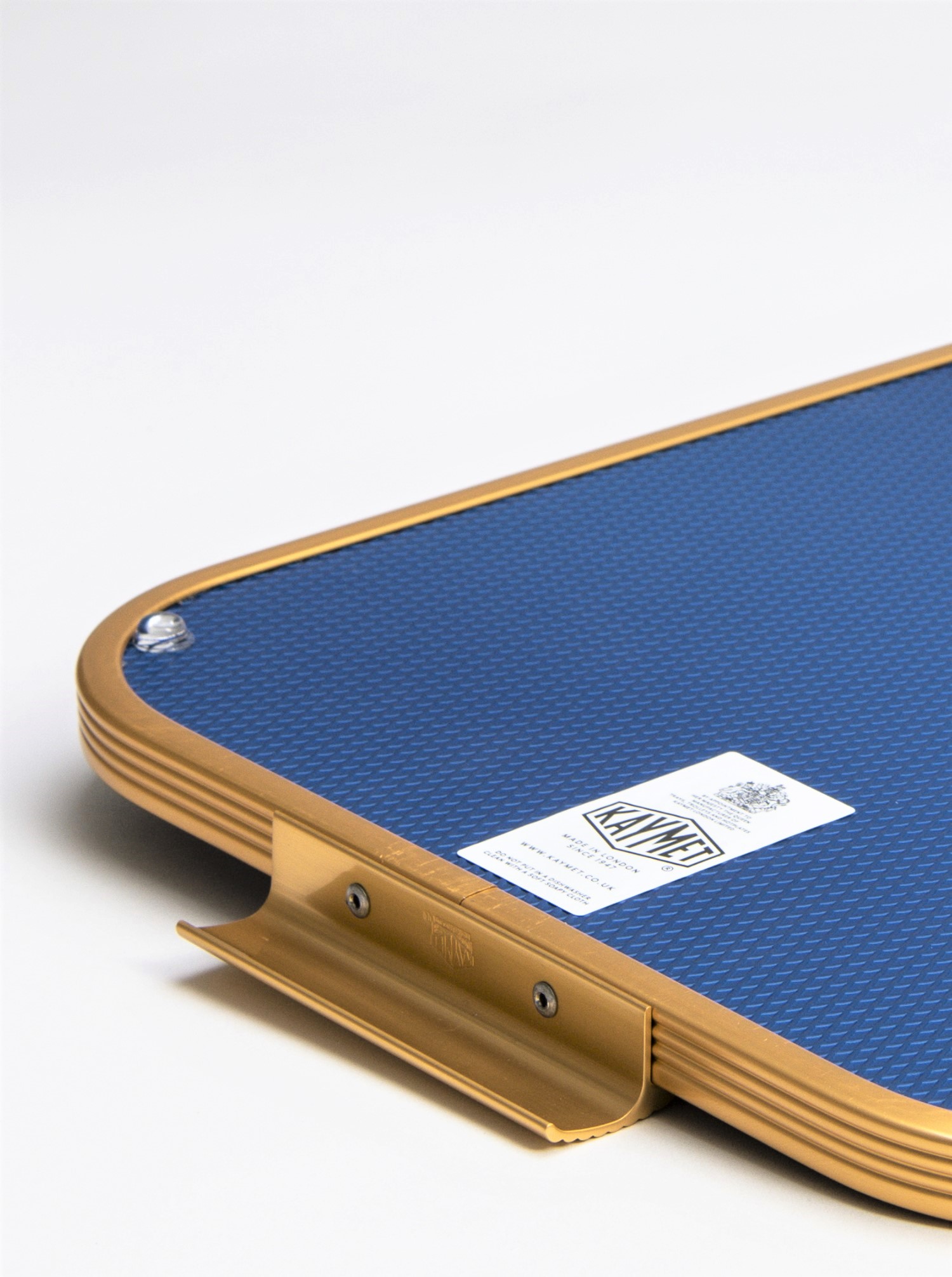 Tray Aluminium L 46 x 30cm in Royal Diamond Blue / Gold
Prices incl. VAT plus shipping costs
Description
Super nice aluminum serving tray with handle in Royal Diamond Blue and Gold in size "L" from Kaymet London. A rare design icon from the 1950s, which certainly does not need to be reinterpreted. We also offer another, smaller model "M" here in the same color.
Details
Additional Information:
Size: 46*30cm / 18"
Material: frame made of anodized aluminum profiles in gold / bottom made of embossed (rhombic) anodized sheet aluminum for a non-slip grip.
Care: Please clean by hand / not suitable for the dishwasher.
Further info: Due to the ribbed border with ribbed handle sections, this tray has also been called "THE RIBBED TRAY" since time immemorial.
Further, additional info: A much larger colour and size selection is available, please simply enquire.
Manufacture:
England
Weight:
870 g
Height:
2 cm
Width:
46 cm
Length:
30 cm
This product is currently not available.
Please inform me as soon as the product is available again.