Tray Aluminium L 46 x 30cm in Burnt Orange / Gold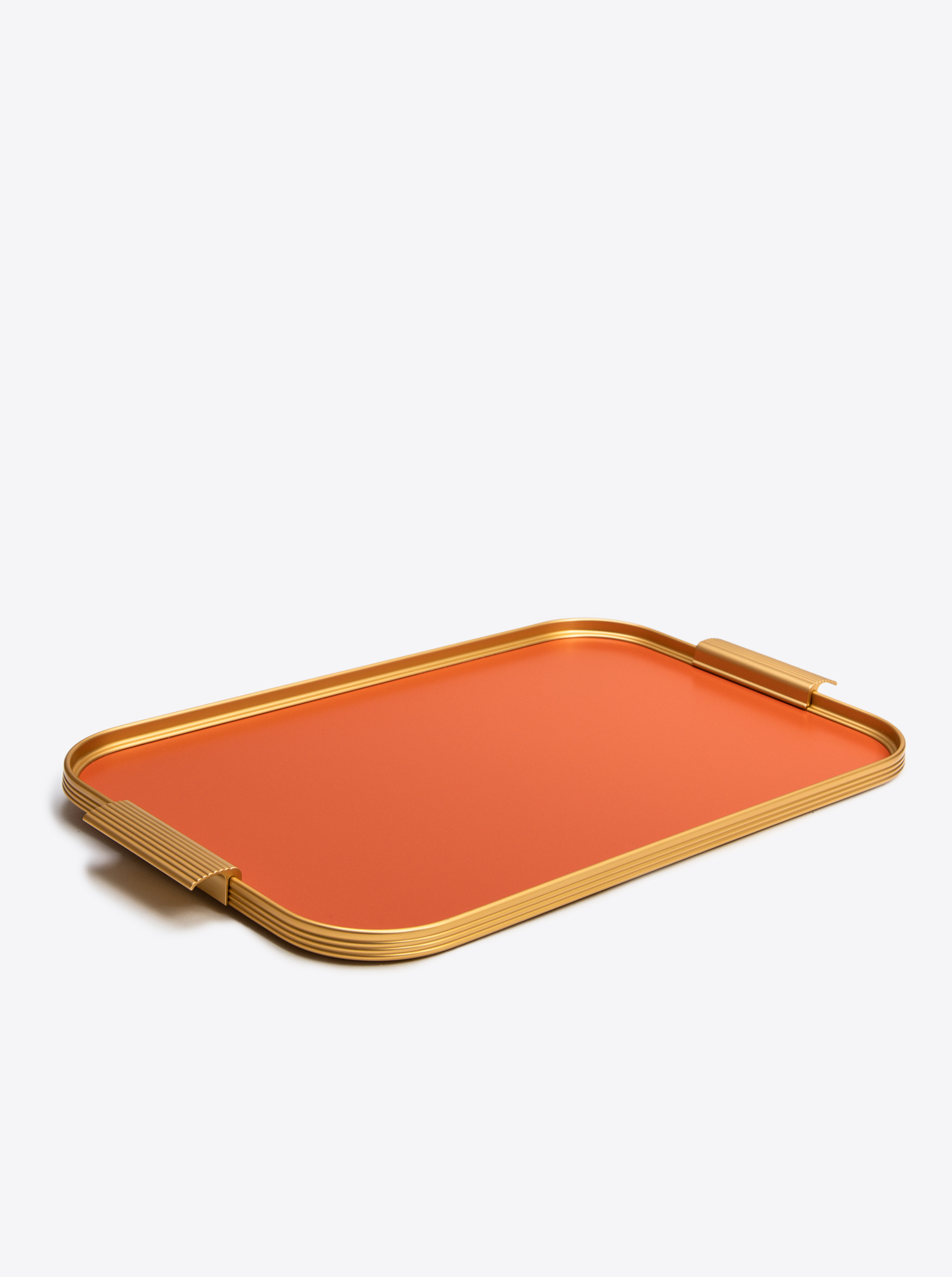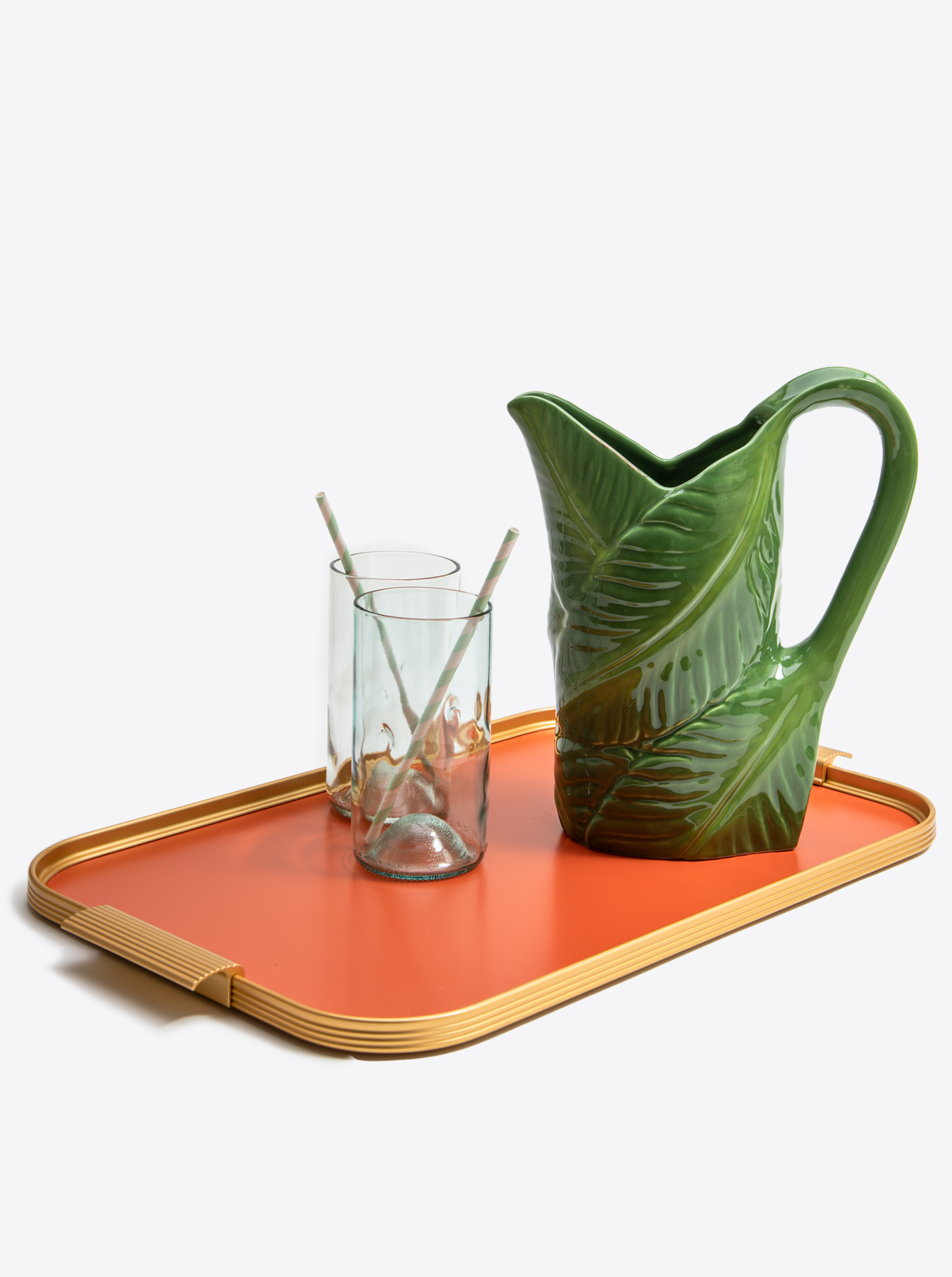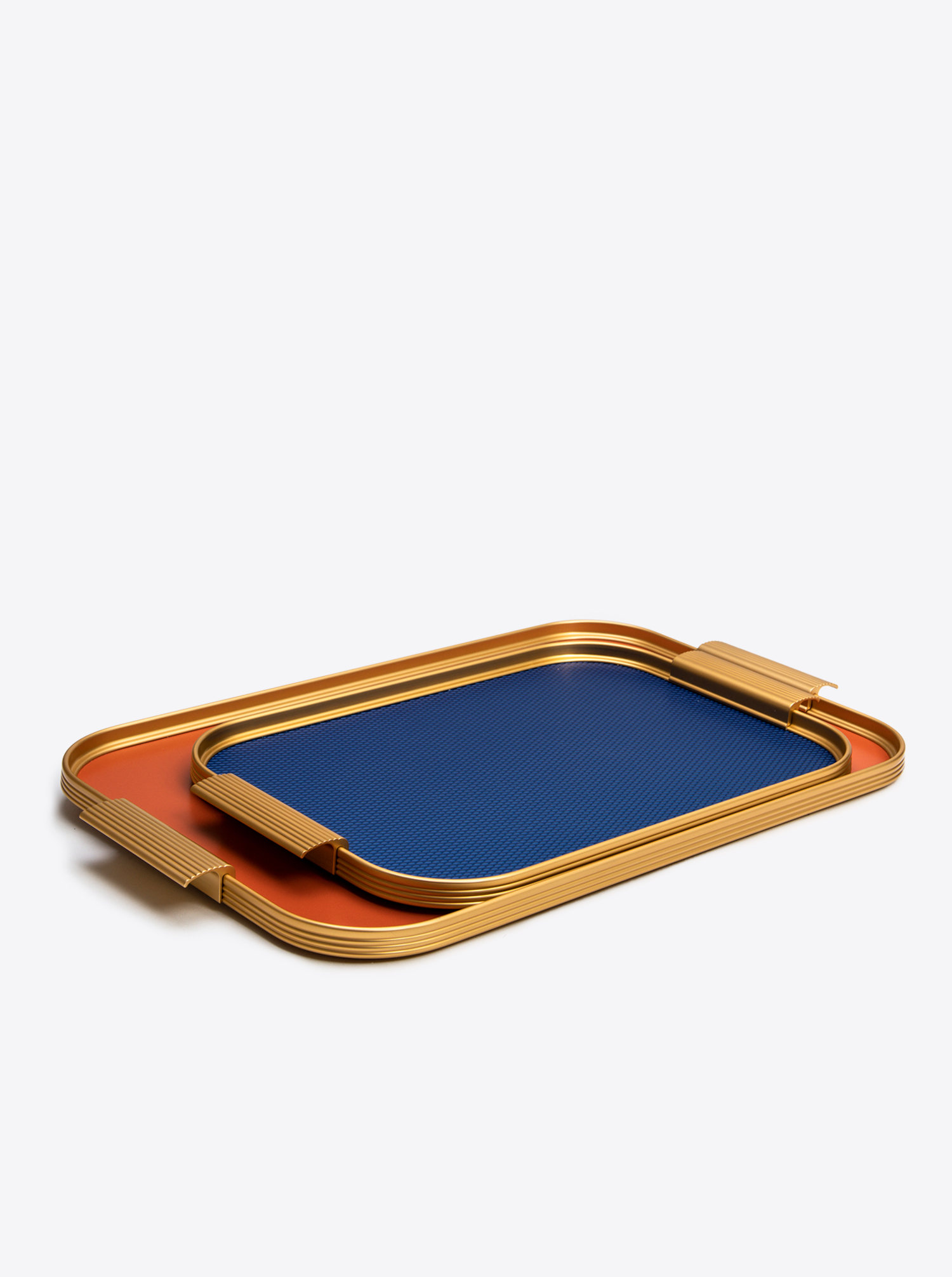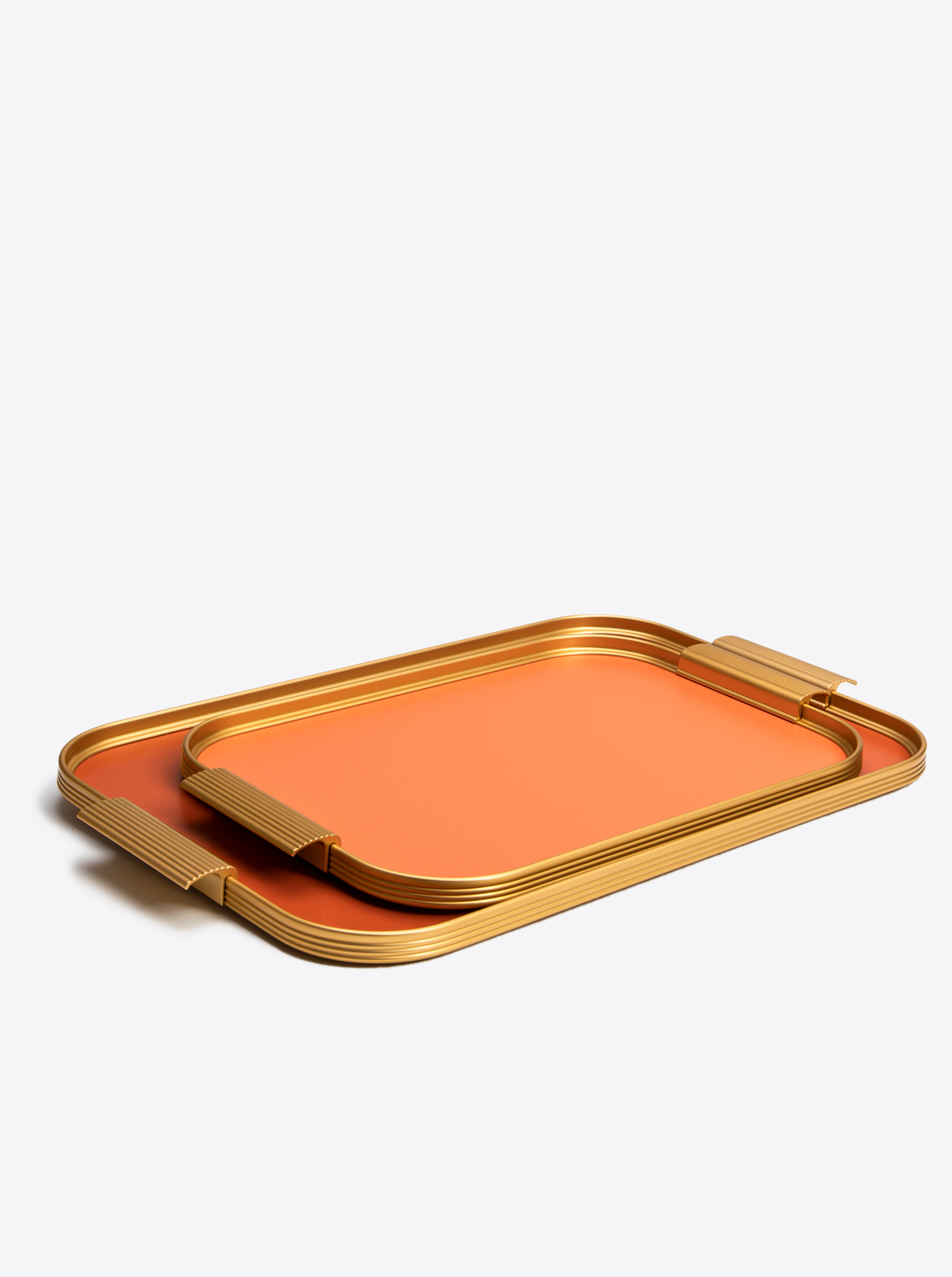 Tray Aluminium L 46 x 30cm in Burnt Orange / Gold
Prices incl. VAT plus shipping costs
Description
Another very beautiful serving tray from our range in anodised aluminium with grip, this time in "Burnt Orange", as well as gold in size "L" made by Kaymet London. A real eye-catcher for the private household, of course also for the catering industry such as hotels. We also have another, smaller model "M" here in the same colours in our range. Of course, we also have the entire, much larger range of colours and sizes from Kaymet, please just ask.
Details
Additional Information:
Size: 46*30cm / 18"
Material: frame made of anodized aluminum profiles in gold / bottom made of embossed (rhombic) anodized sheet aluminum for a non-slip grip.
Further info: Due to the ribbed border with ribbed handle sections, this tray has also been called "THE RIBBED TRAY" since time immemorial.
Further, additional info: A much larger colour and size selection is available, please simply enquire.
Manufacture:
England
Weight:
870 g
Height:
2 cm
Width:
46 cm
Length:
30 cm