Shoehorn made of Horn light and dark handle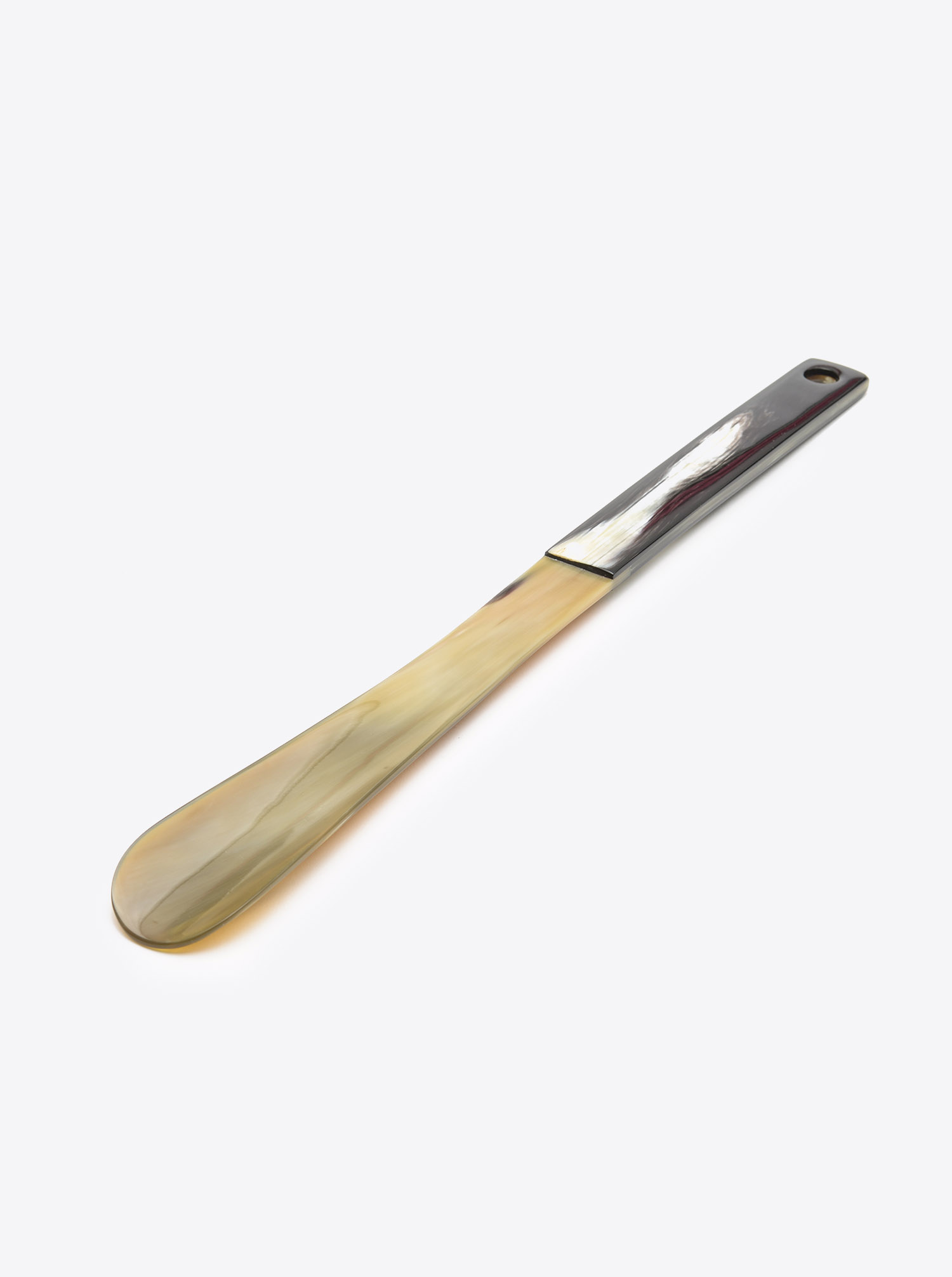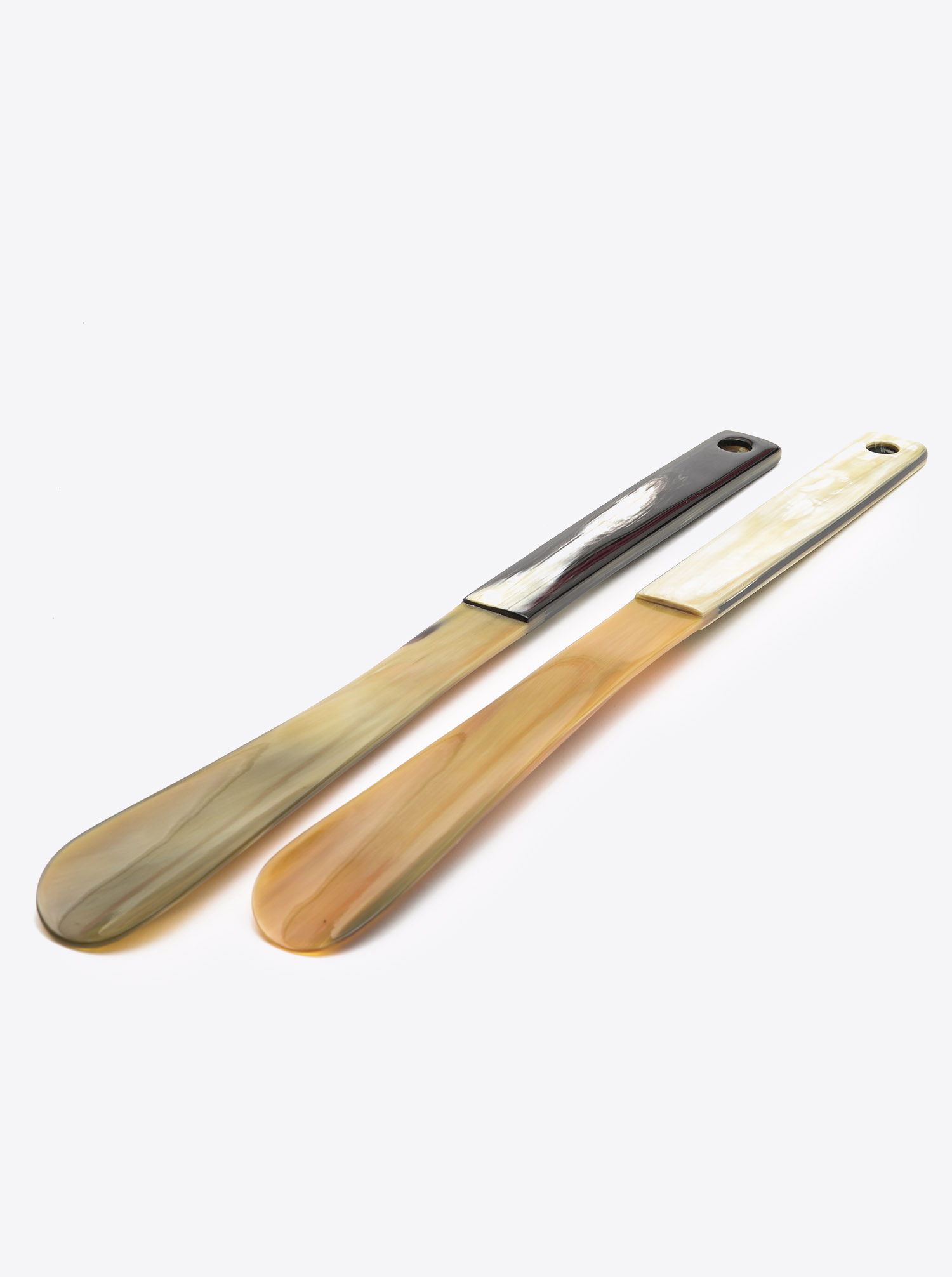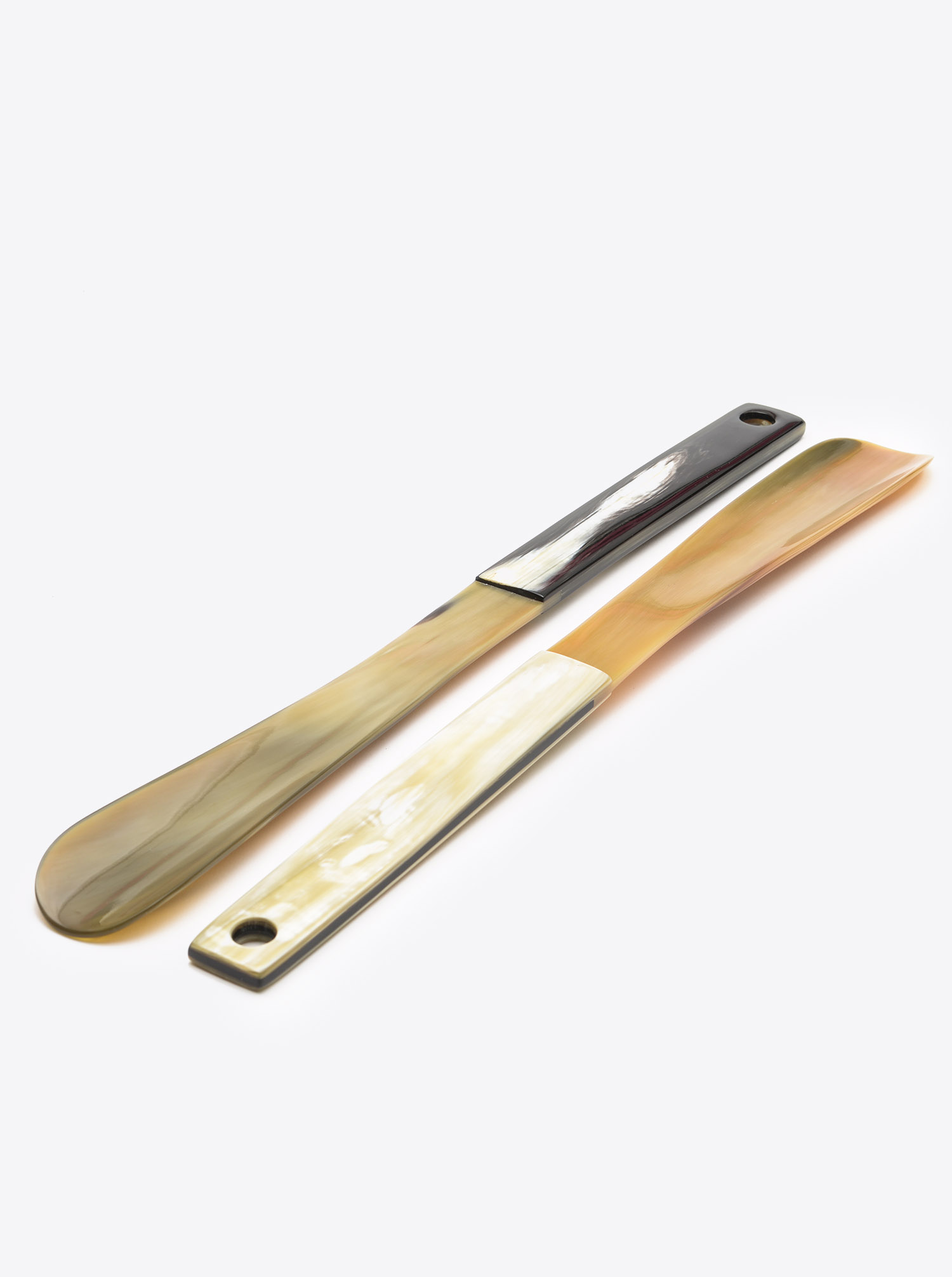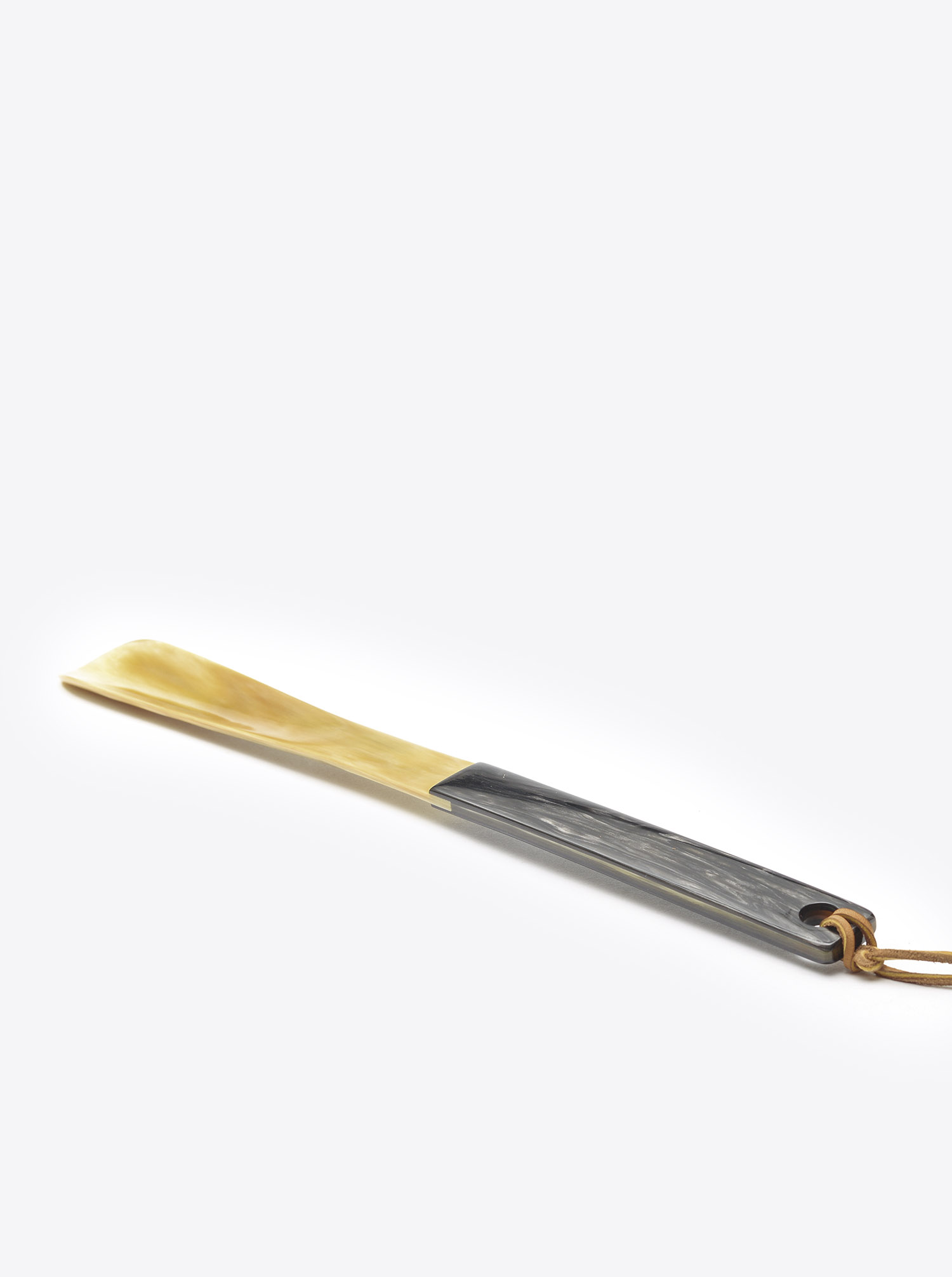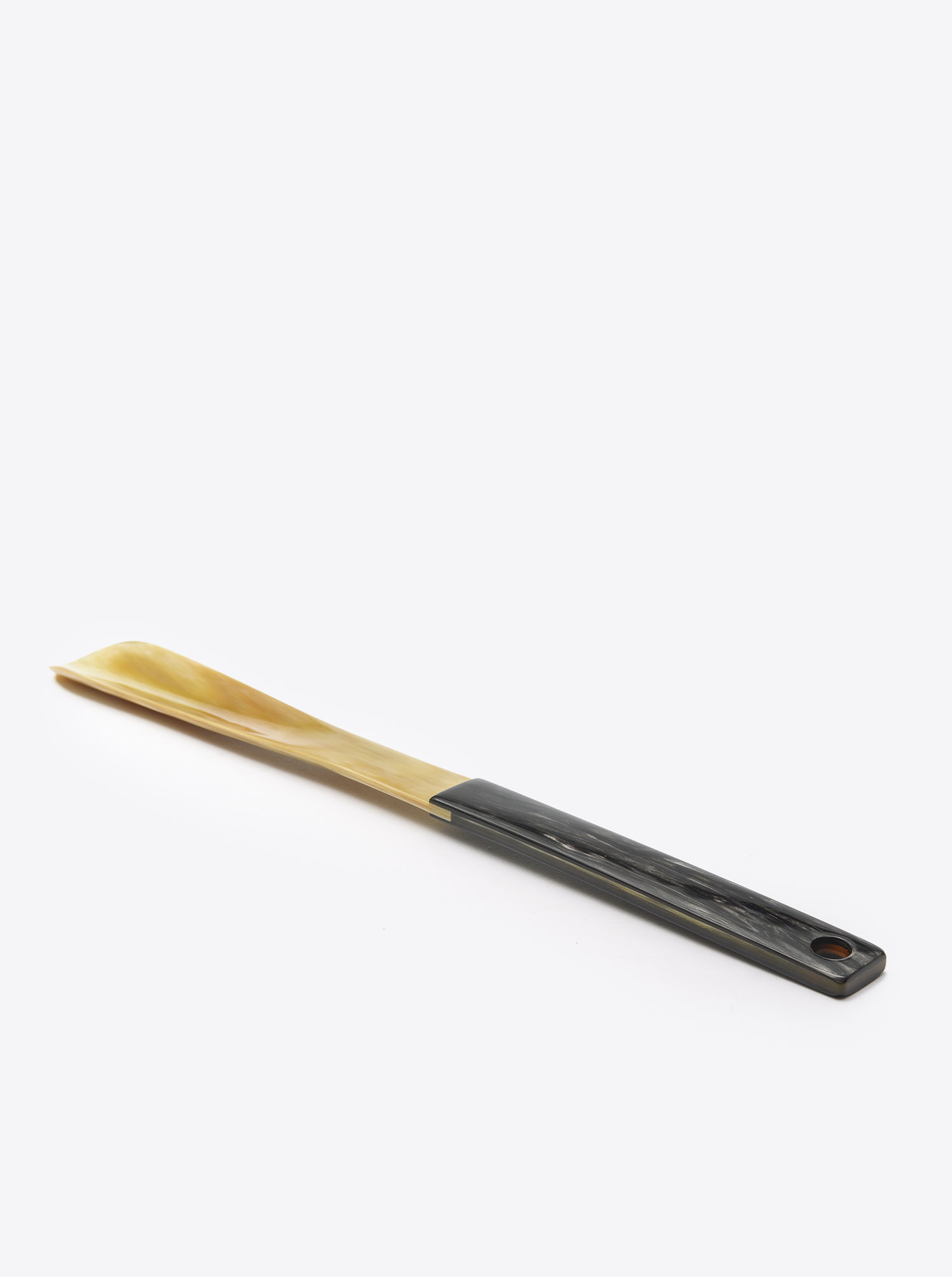 Shoehorn made of Horn light and dark handle
Prices incl. VAT plus shipping costs
Description
Very robust handmade shoehorn in light with a dark handle, handmade from horn in very elaborate steps by Thomas Petz in his Vienna based workshop. Each piece is one of a kind.
Details
Additional Information:
The material horn is a natural material and not suitable for wet use. Not dishwasher safe.
Cleaning: just clean it with lukewarm water and a little soap, then rinse and dry it with a soft cloth.
Care: Regular oiling (for example almond oil) protects the horn from drying out and preserves its shine.
The pictured leather strap is not part of your purchase.
Manufacture:
Austria
Weight:
89 g
Width:
4.5 cm
Length:
40 cm