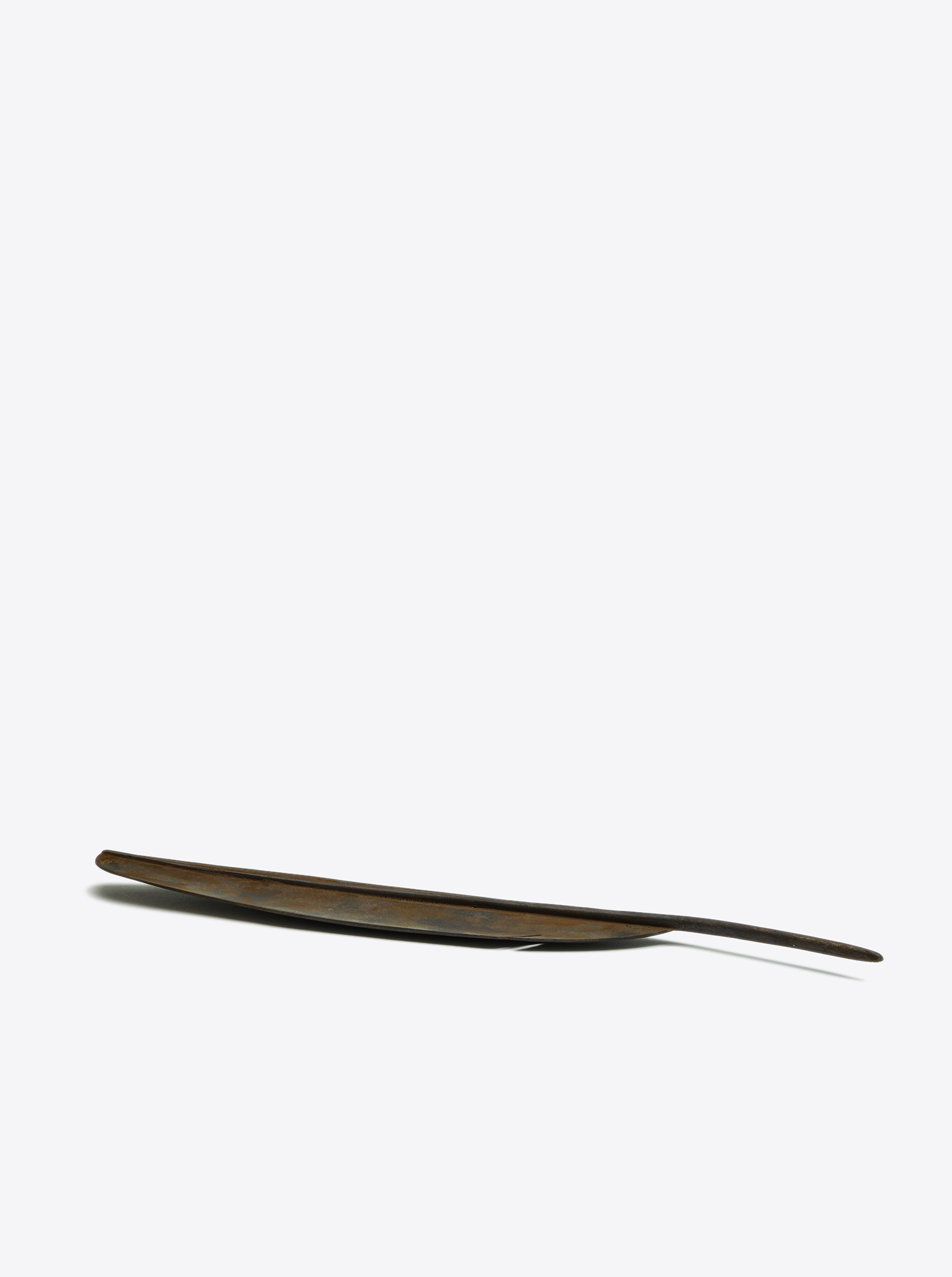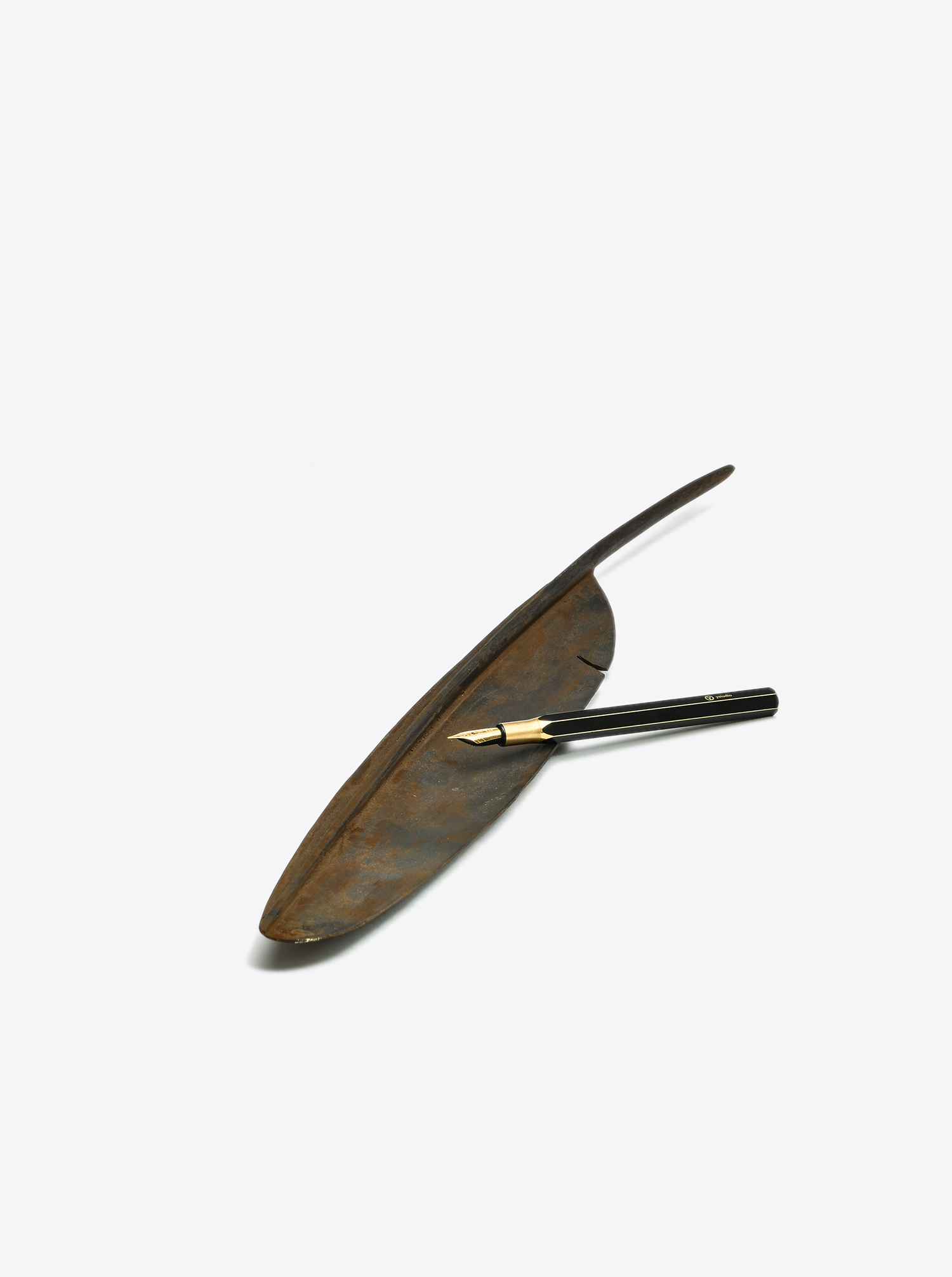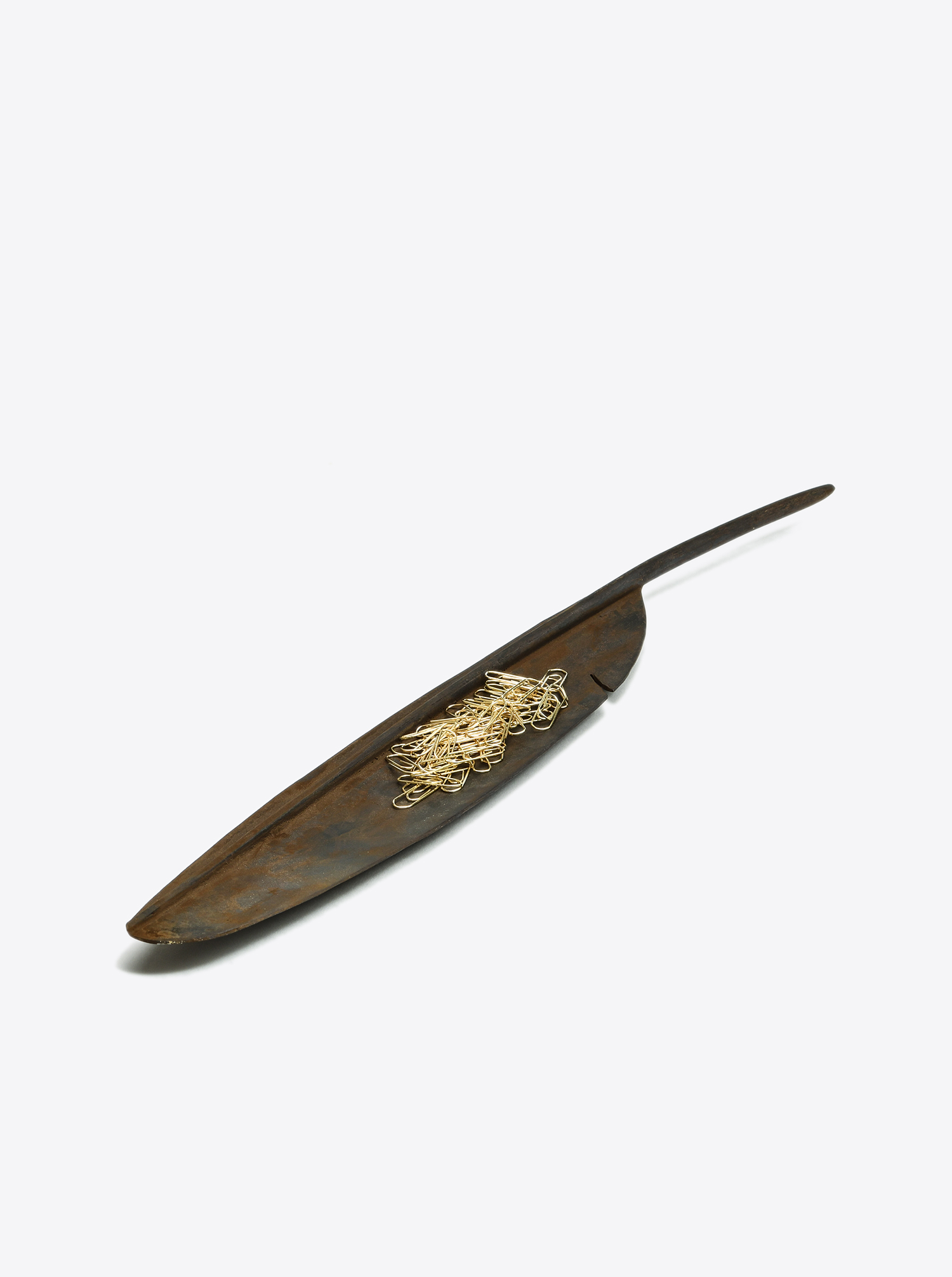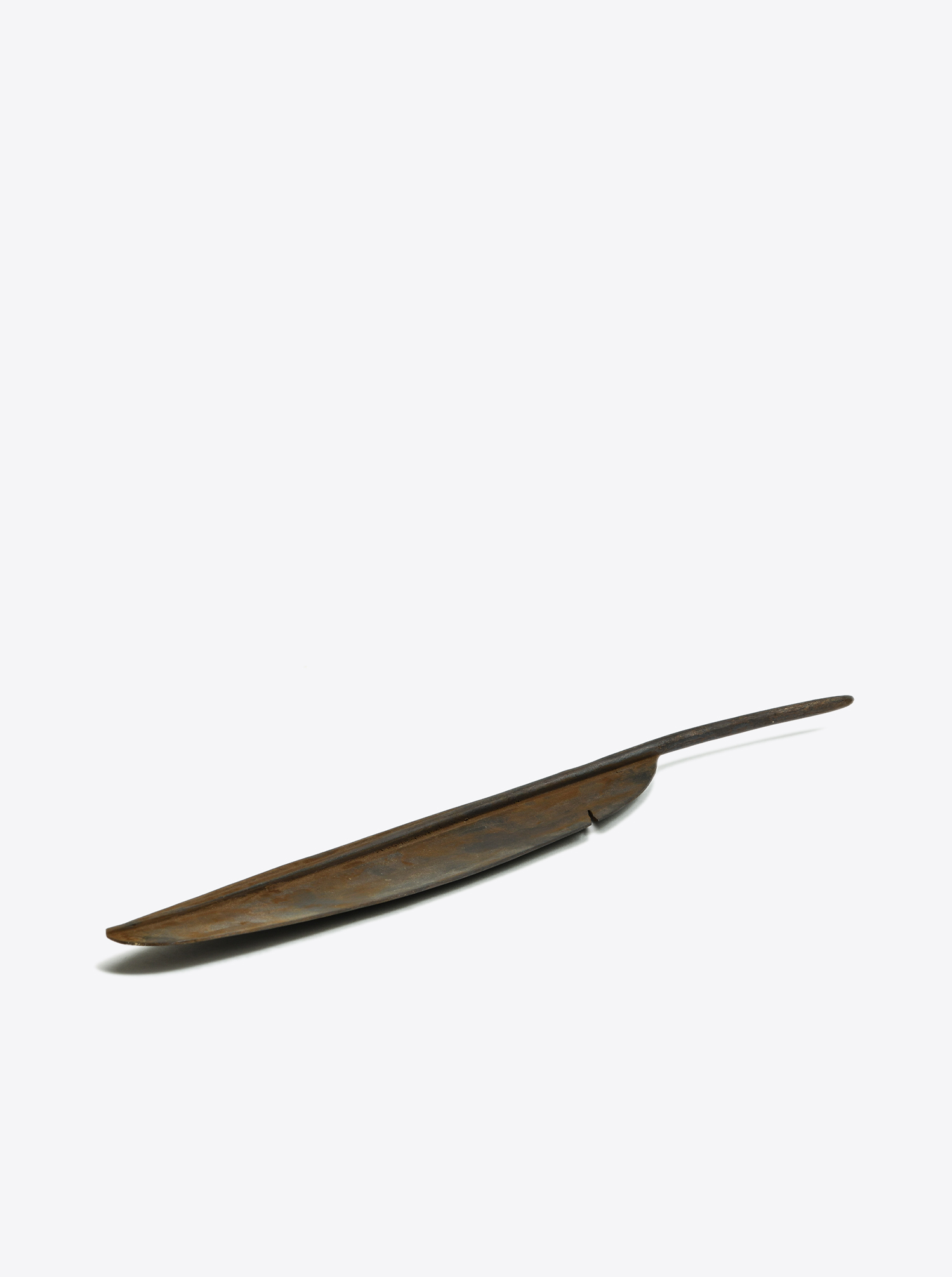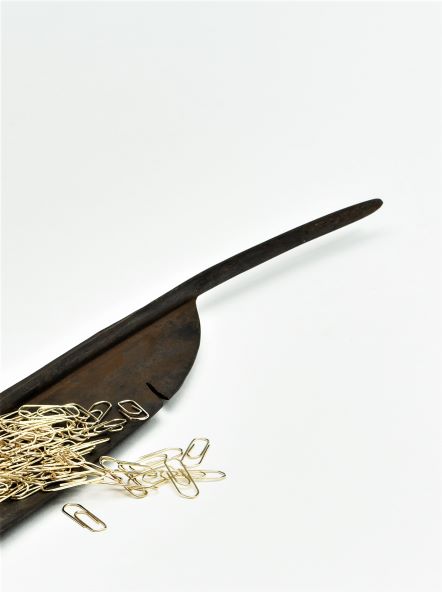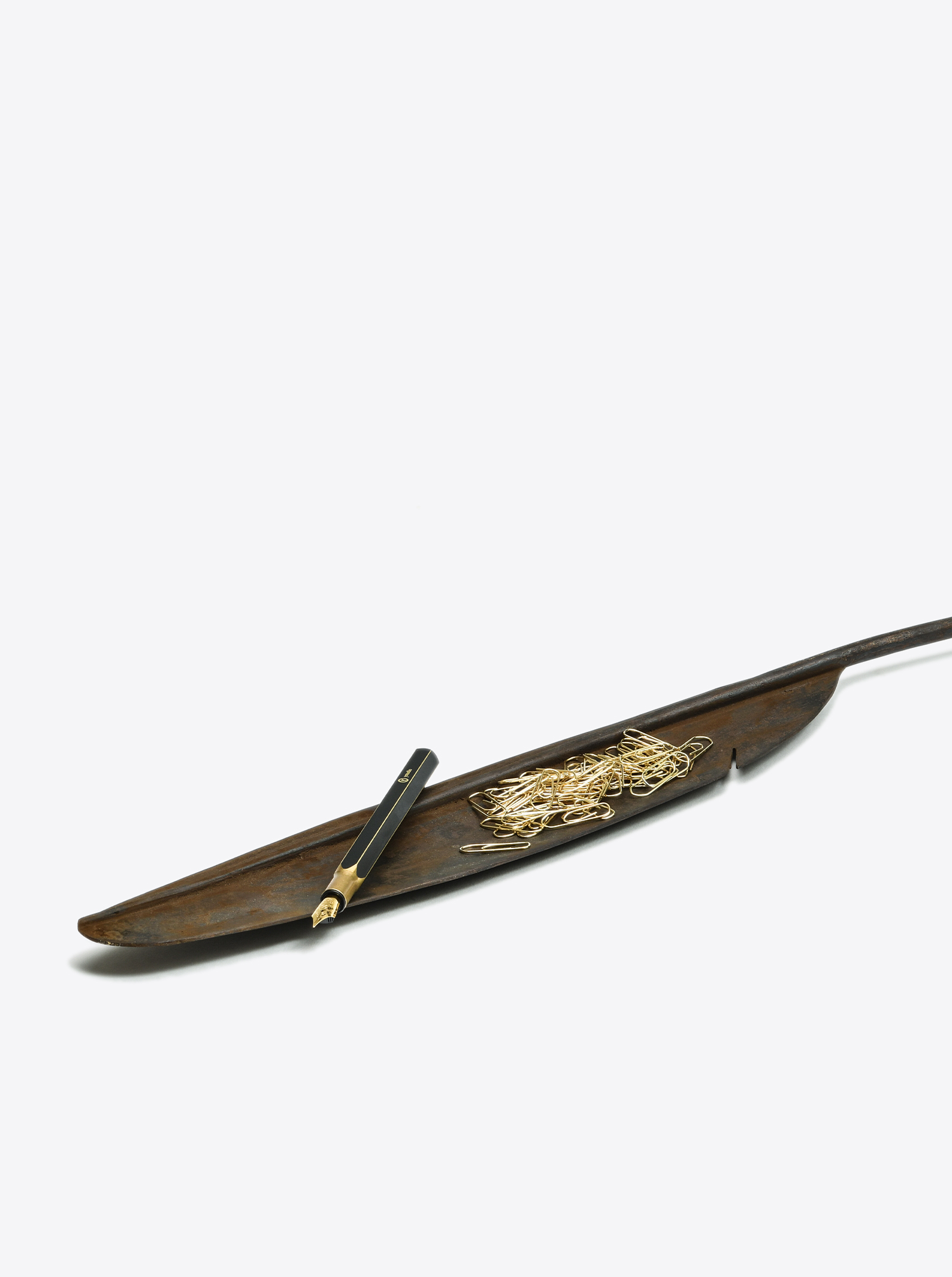 Sculpture "Feather"
Prices incl. VAT plus shipping costs
Description
This functional and original plastic called "Feather" was designed by Carl Auböck II in the 1930s and is still produced in the Vienna based workshop (The Werkstätte) with the original casting molds (sand casting). Looks great on the desk, e.g. to hold the most important utensils.
Details
Additional Information:
Material: brass completely patinated and not oiled.
Manufacturer Number: #3650
Manufacture:
Austria
Weight:
575 g
Width:
7 cm
Length:
47.5 cm