Centerpiece "Prato Solarengo" D 38cm Ltd. Edition 11/40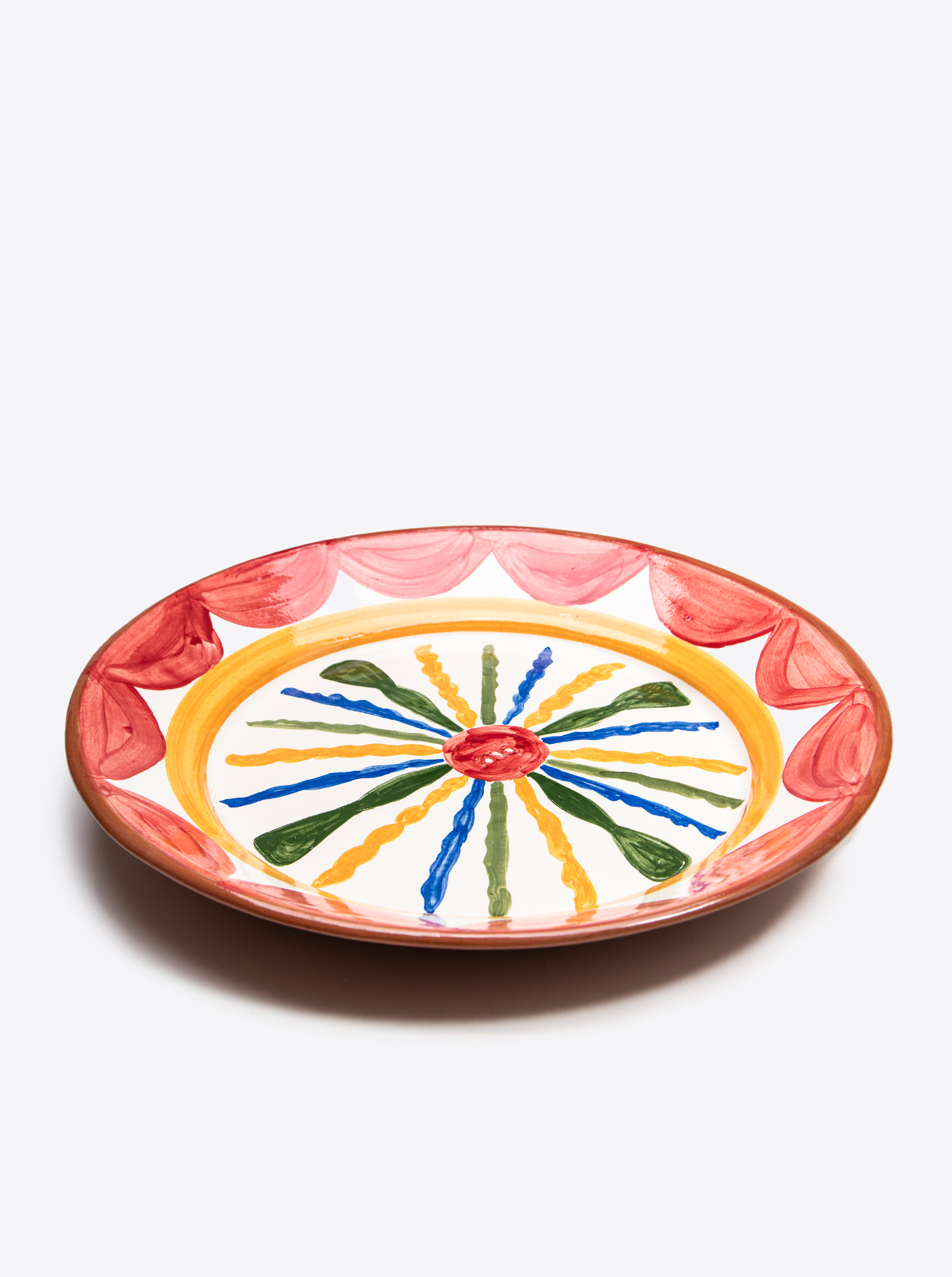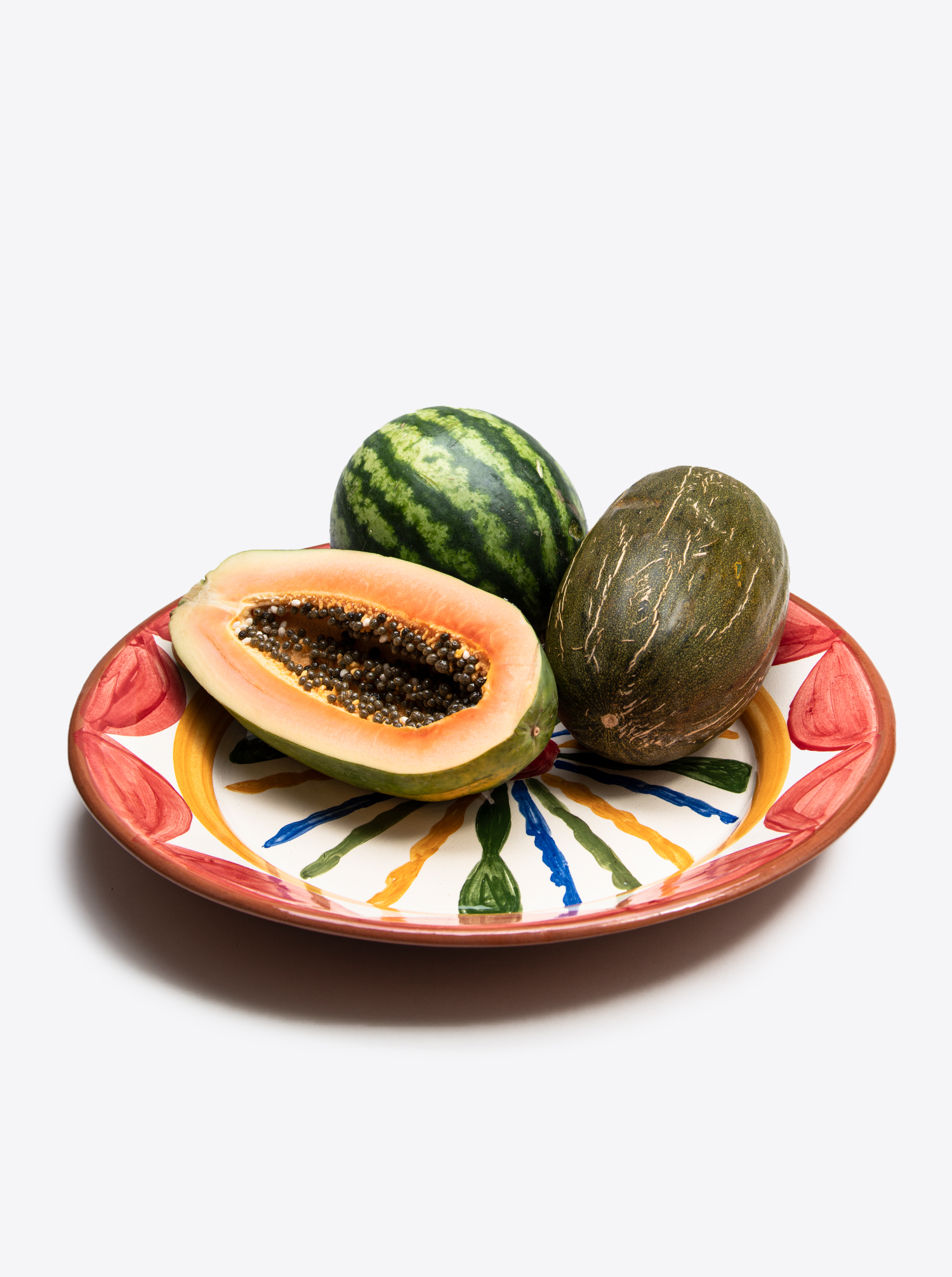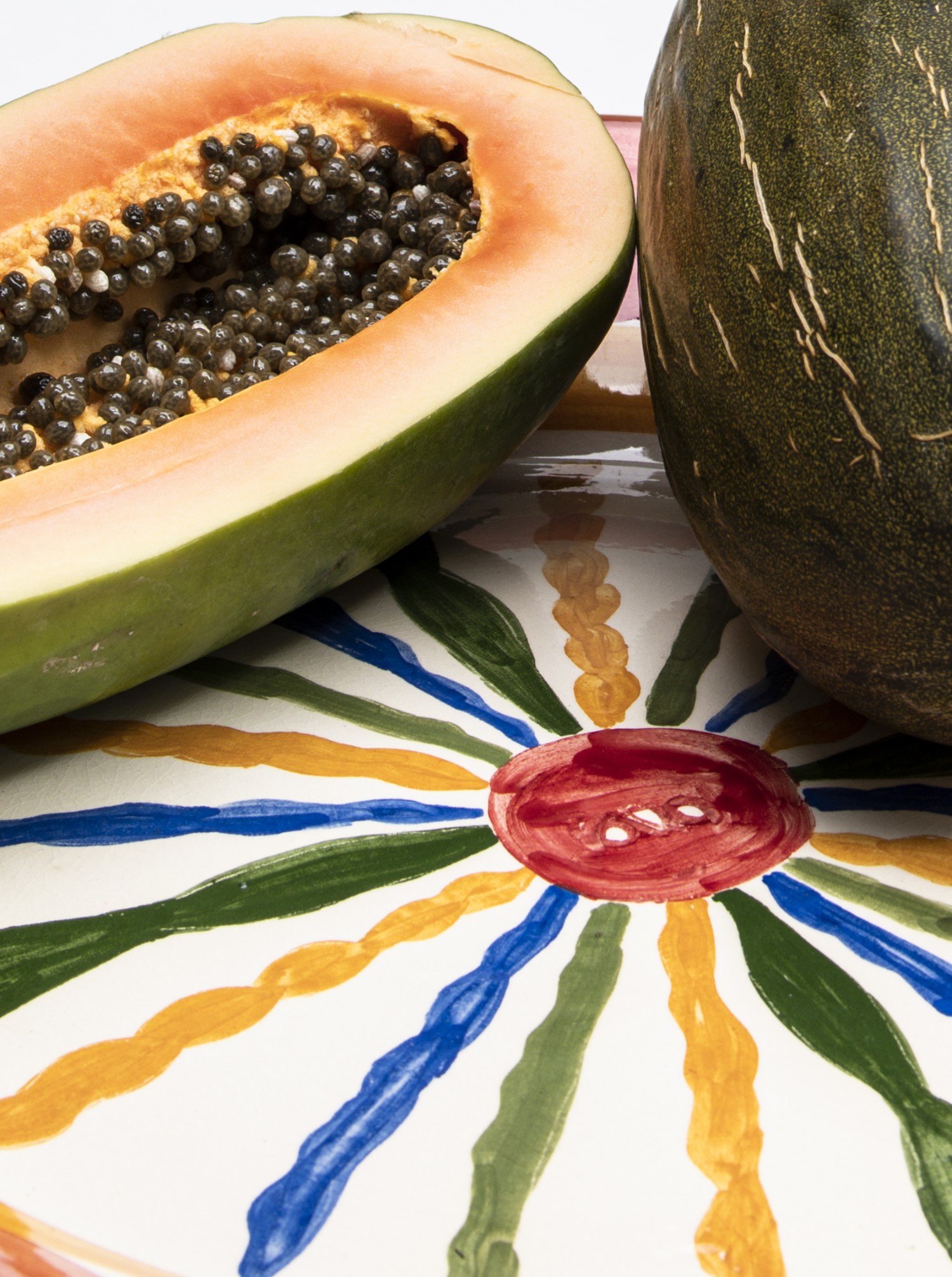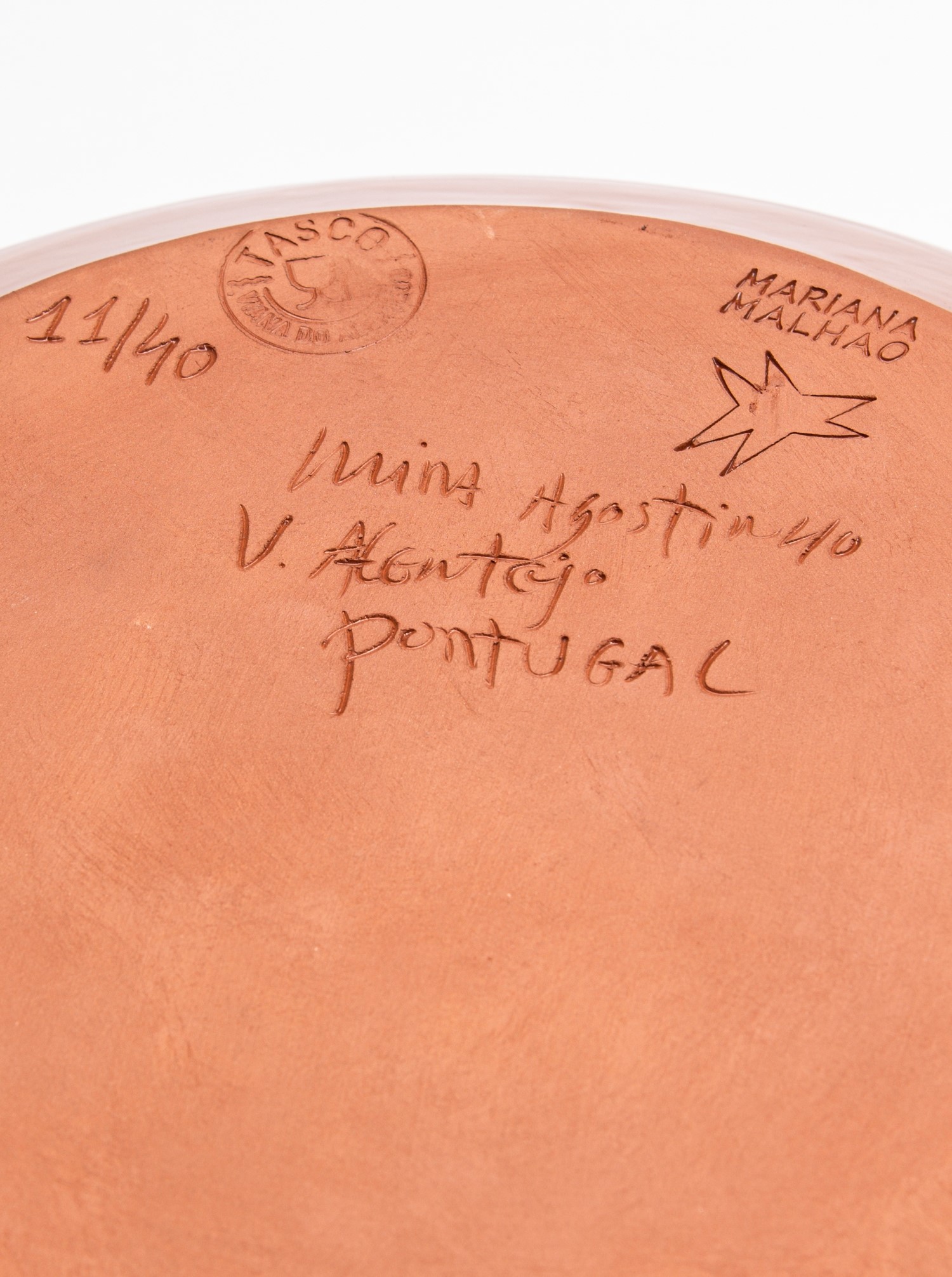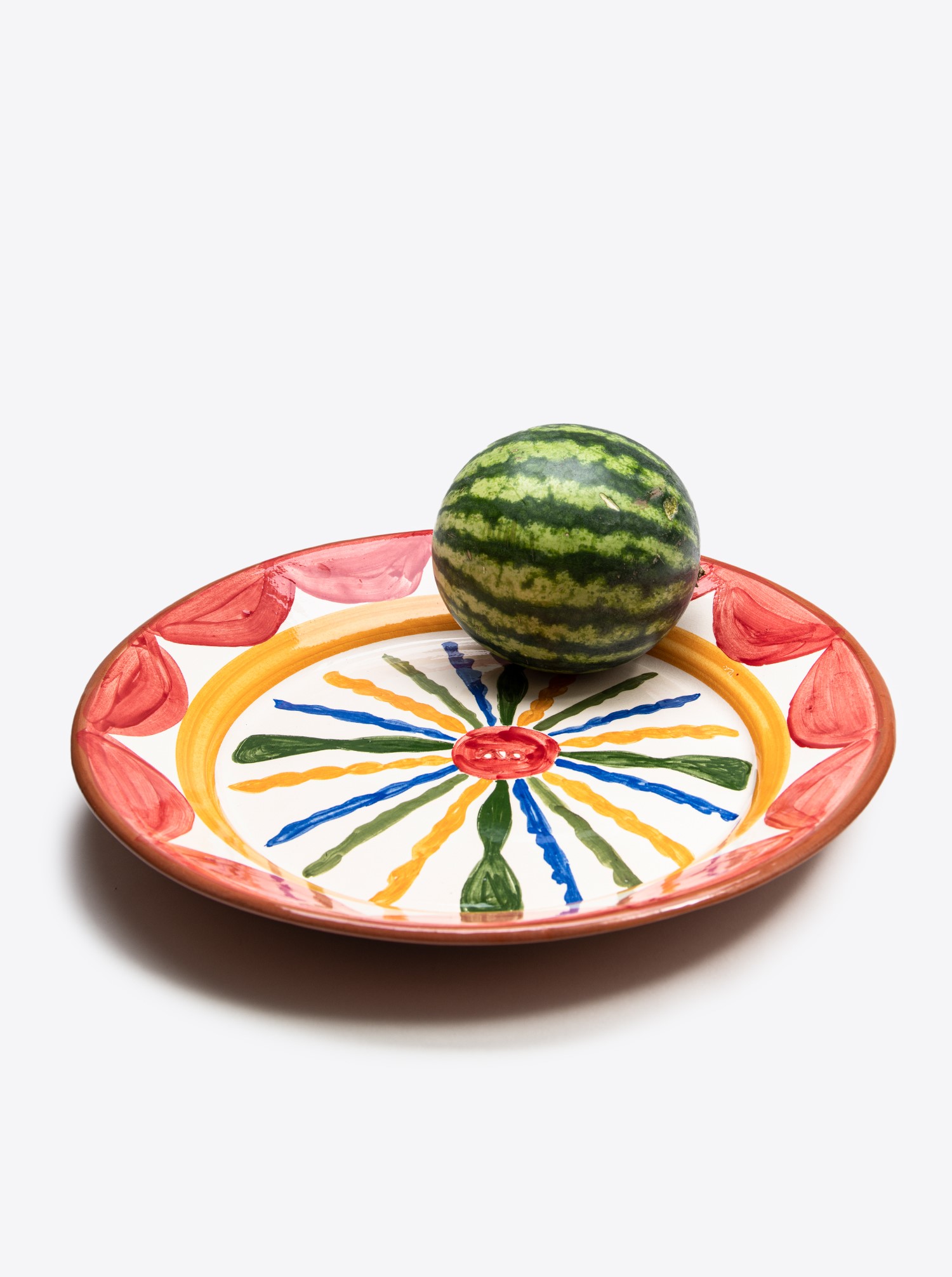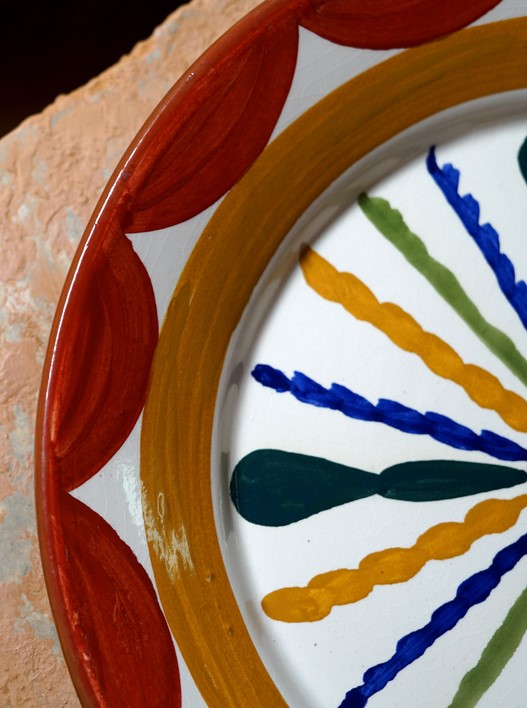 Centerpiece "Prato Solarengo" D 38cm Ltd. Edition 11/40
Prices incl. VAT plus shipping costs
Description
Beautiful serving plate or centerpiece called "Prato Solarengo" (sunny) made of terracotta, which was illustrated by the artist Mariana Malhão and hand-painted by Rosa Baptista. The beautiful piece is unfortunately extremely limited with an edition of 40 plates and is numbered 11/40. With a diameter of 32cm, the sunny plate also looks great on the wall, hung as a work of art.
Details
Additional Information:
Material: Ceramic Terrakotta, handmade + handpainted . Surface is a little rough and slightly craquelure.
Design: Mariana Malhão (PT)
Edition: 40 pieces / sold out (last offered piece here is numbered 11/40)
Manufacture:
Portugal
Weight:
1.95 kg
Height:
5 cm
Width:
38 cm
Length:
38 cm