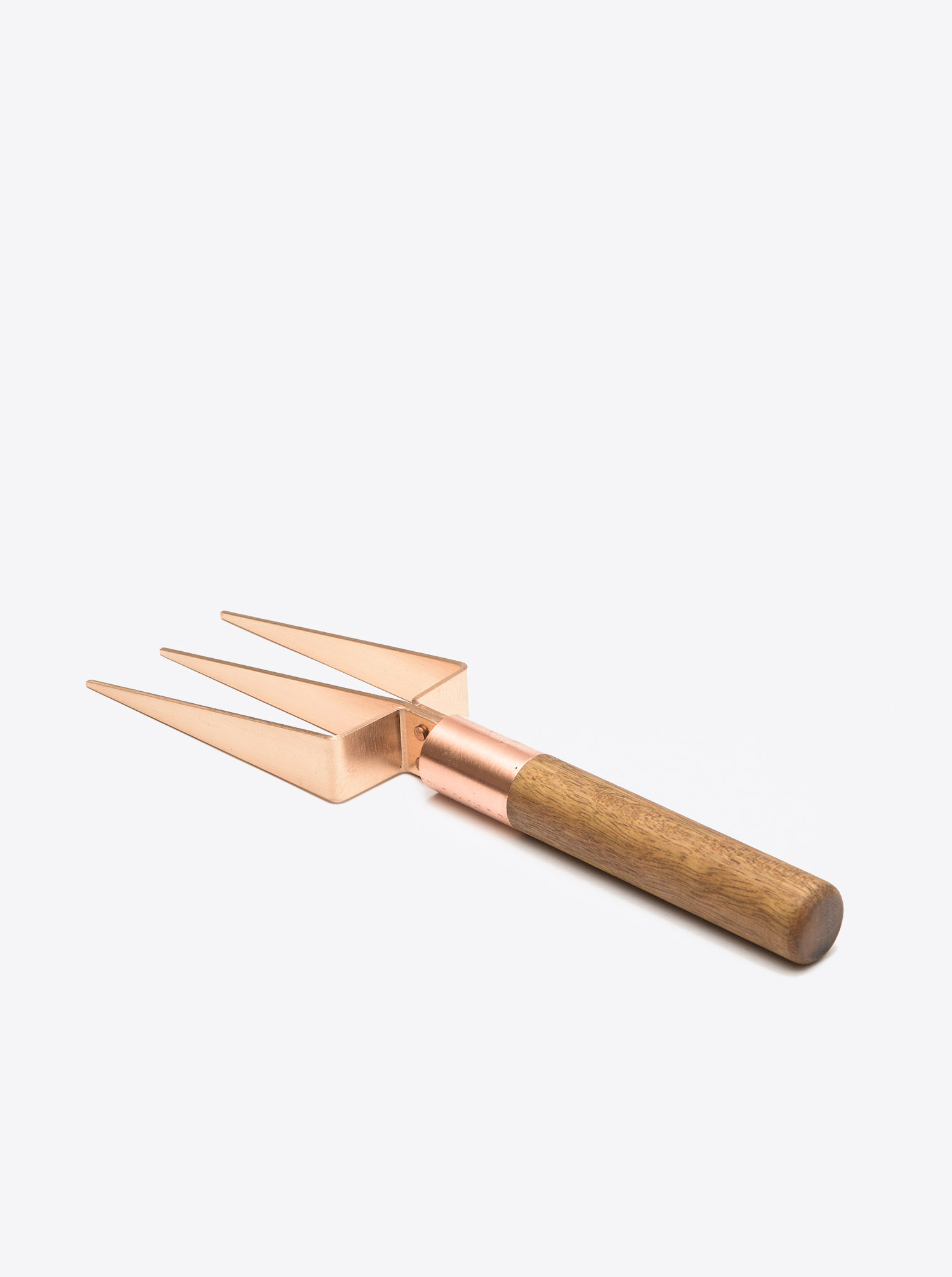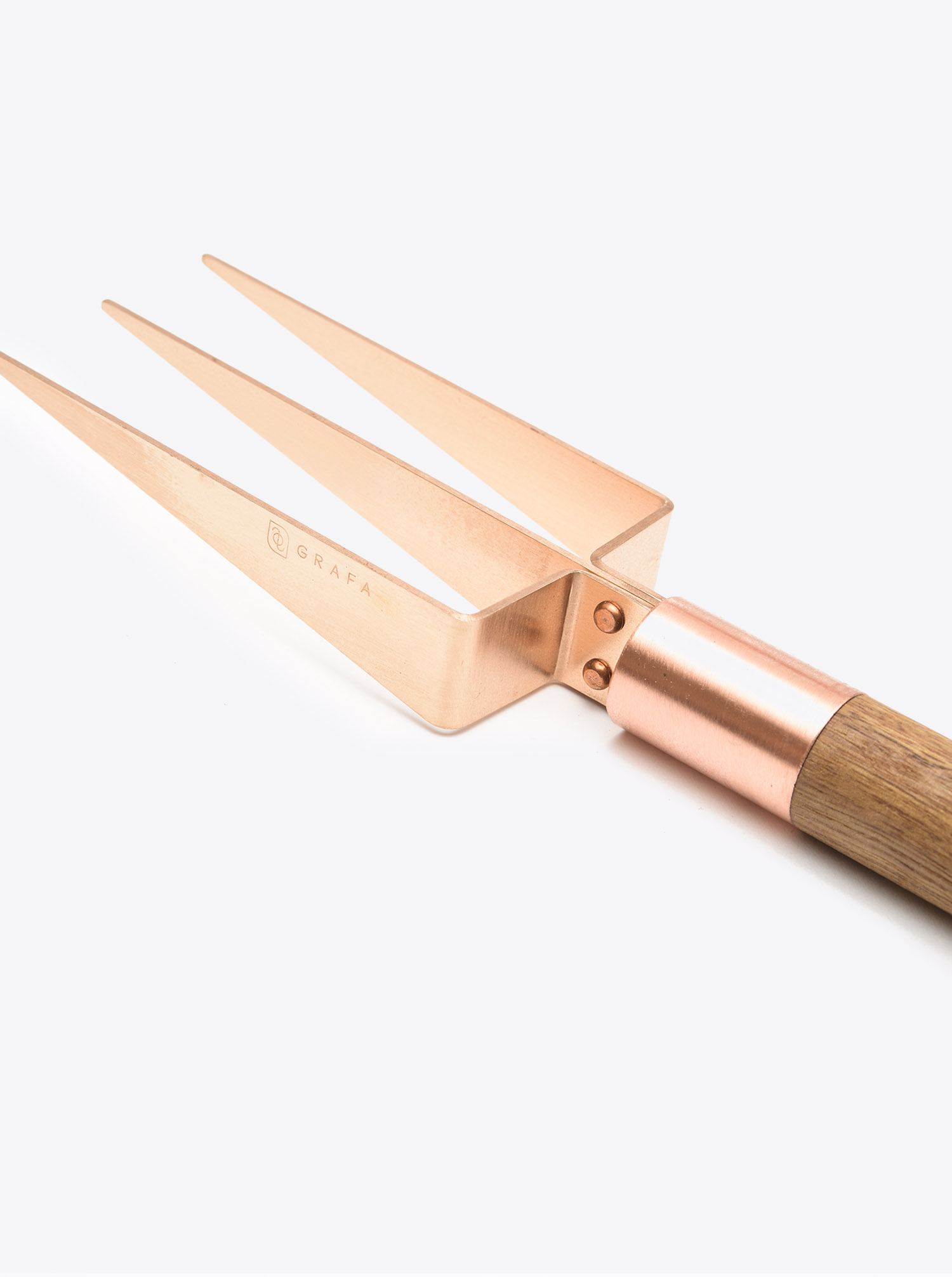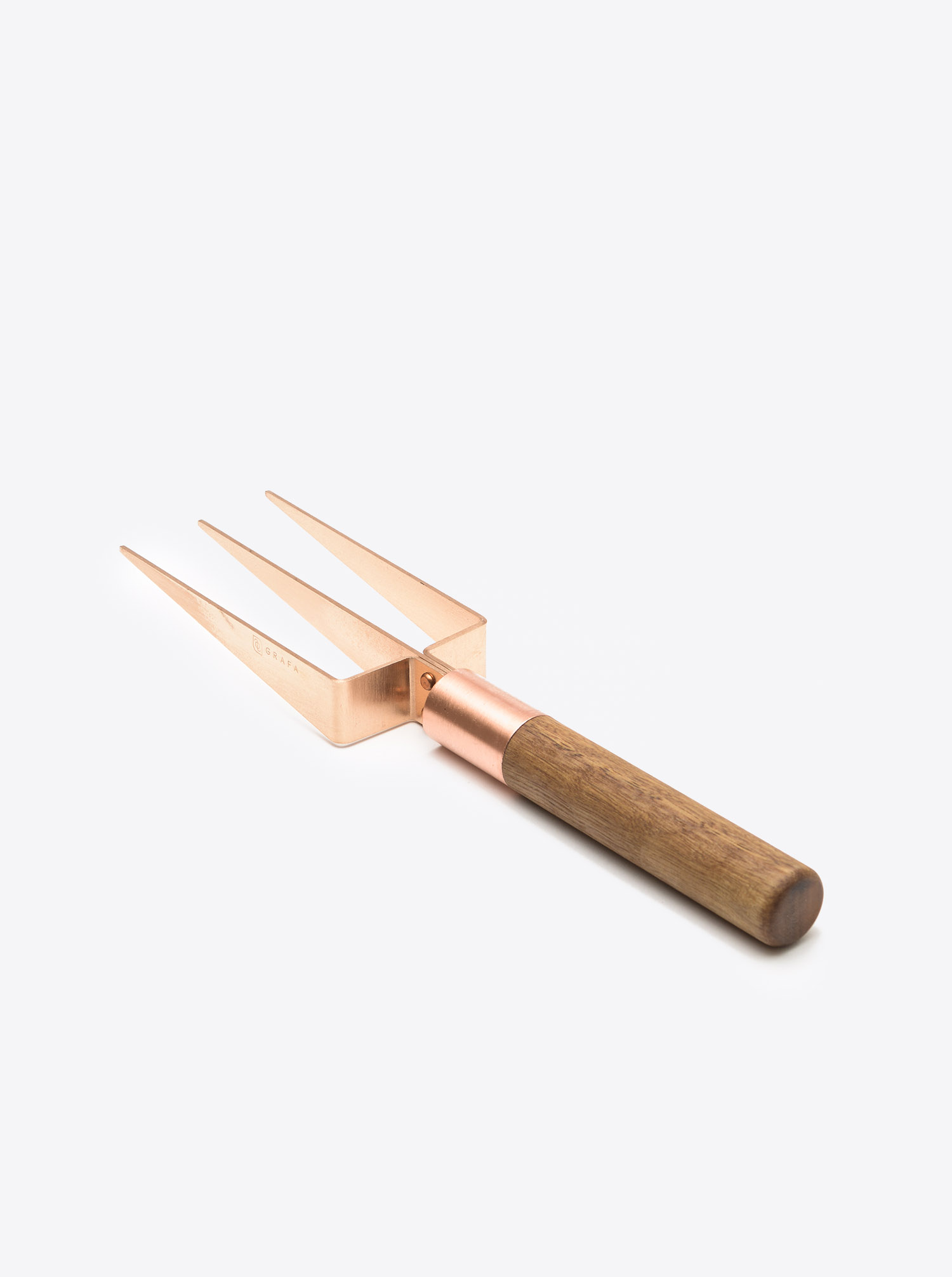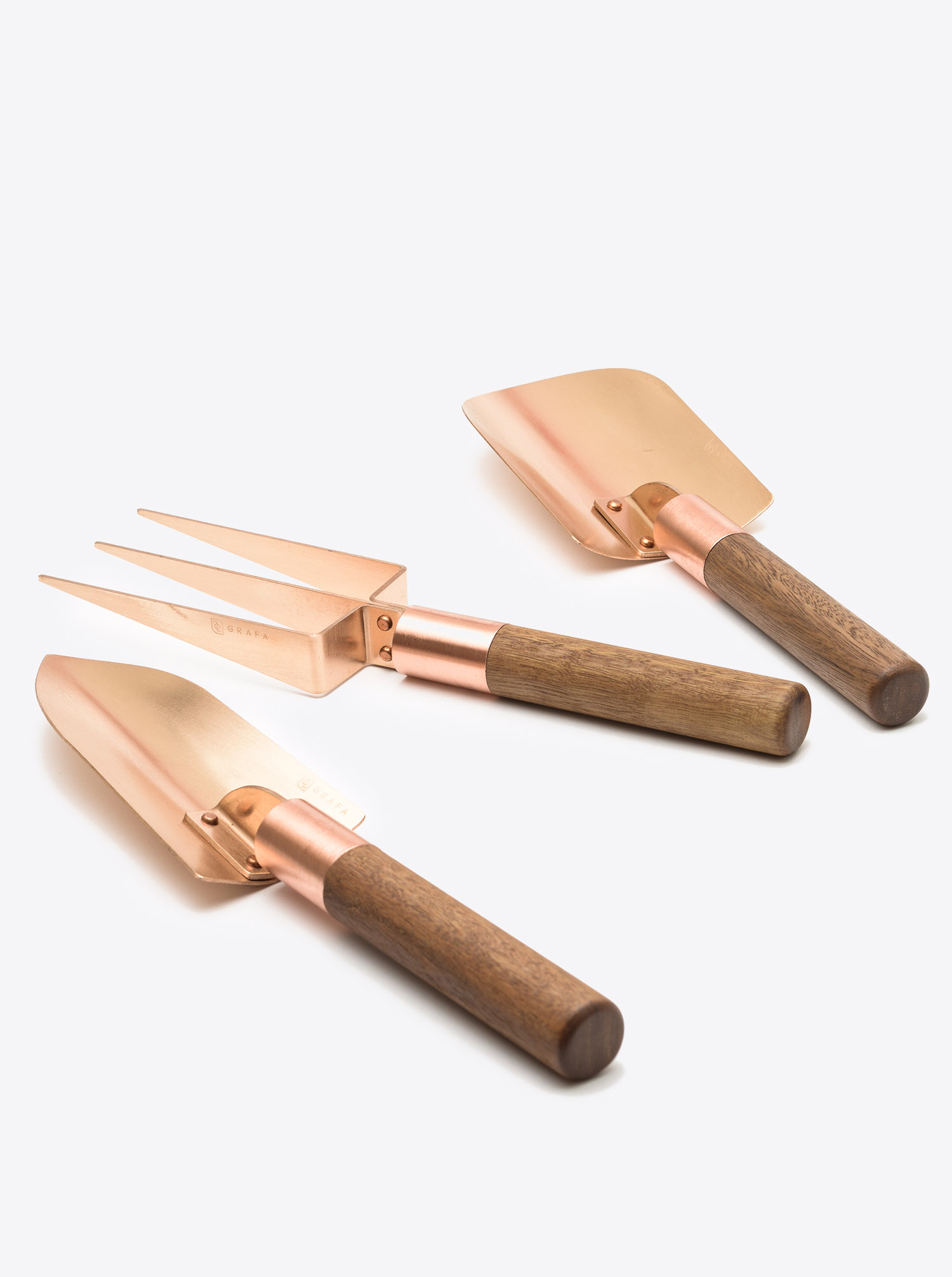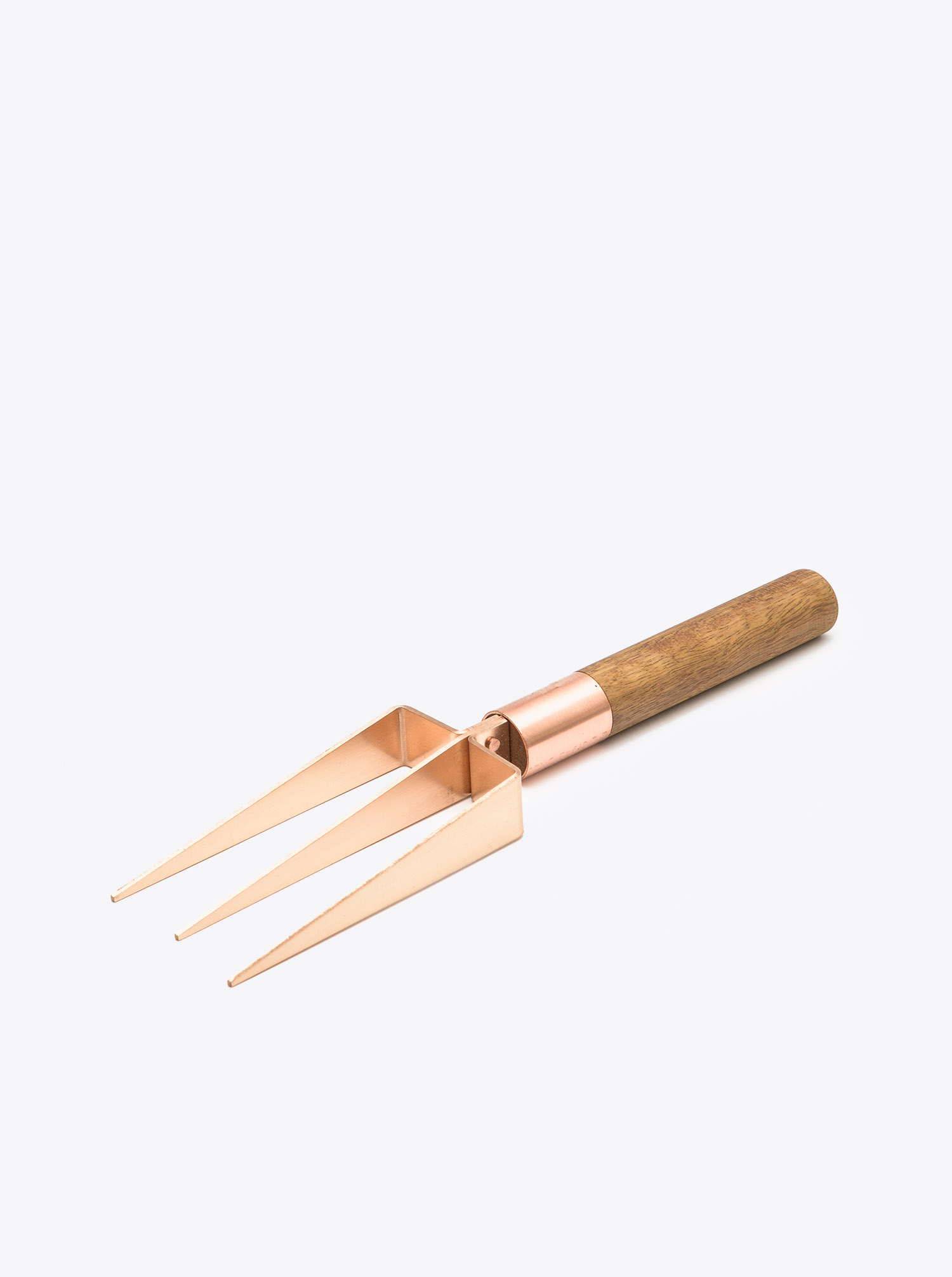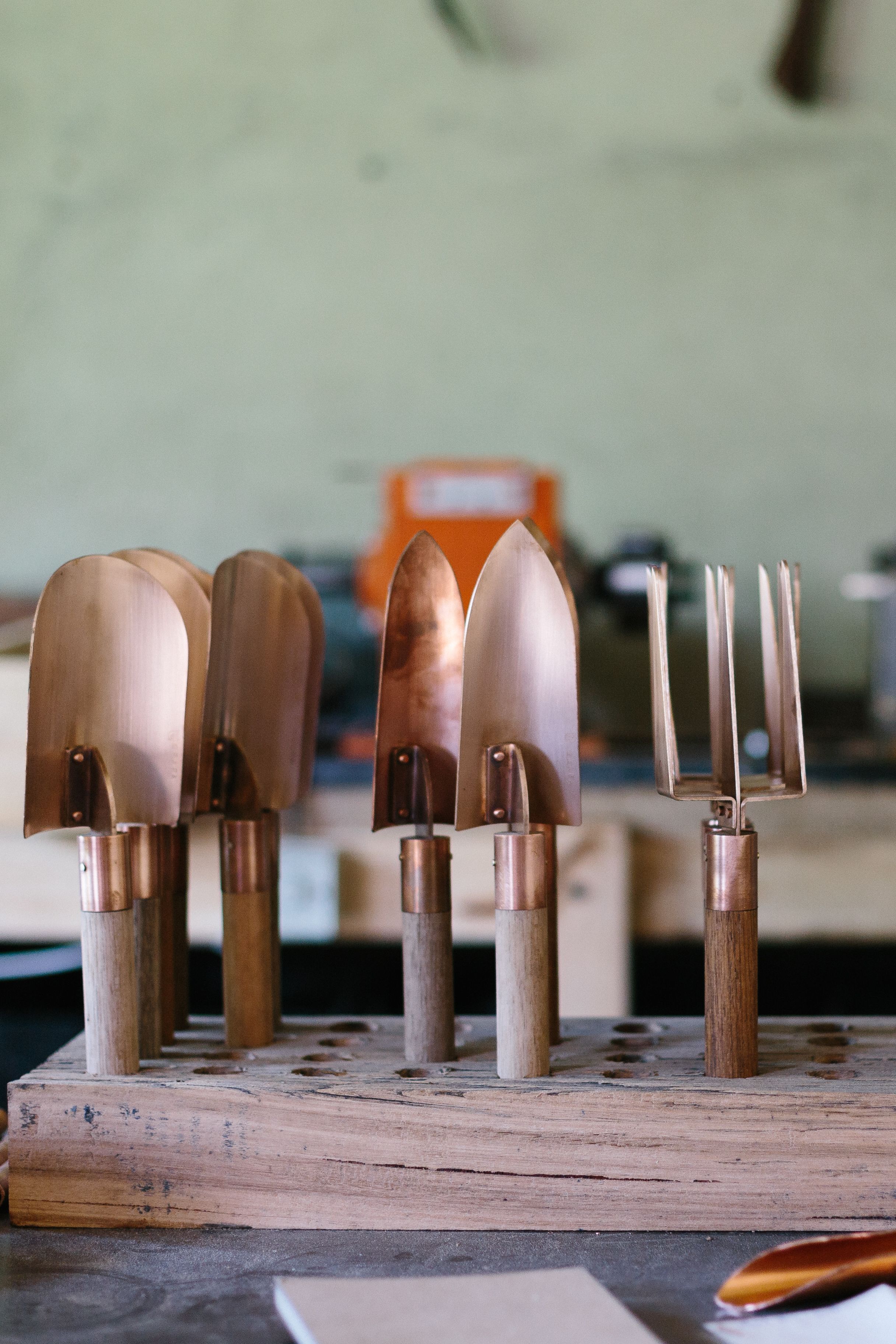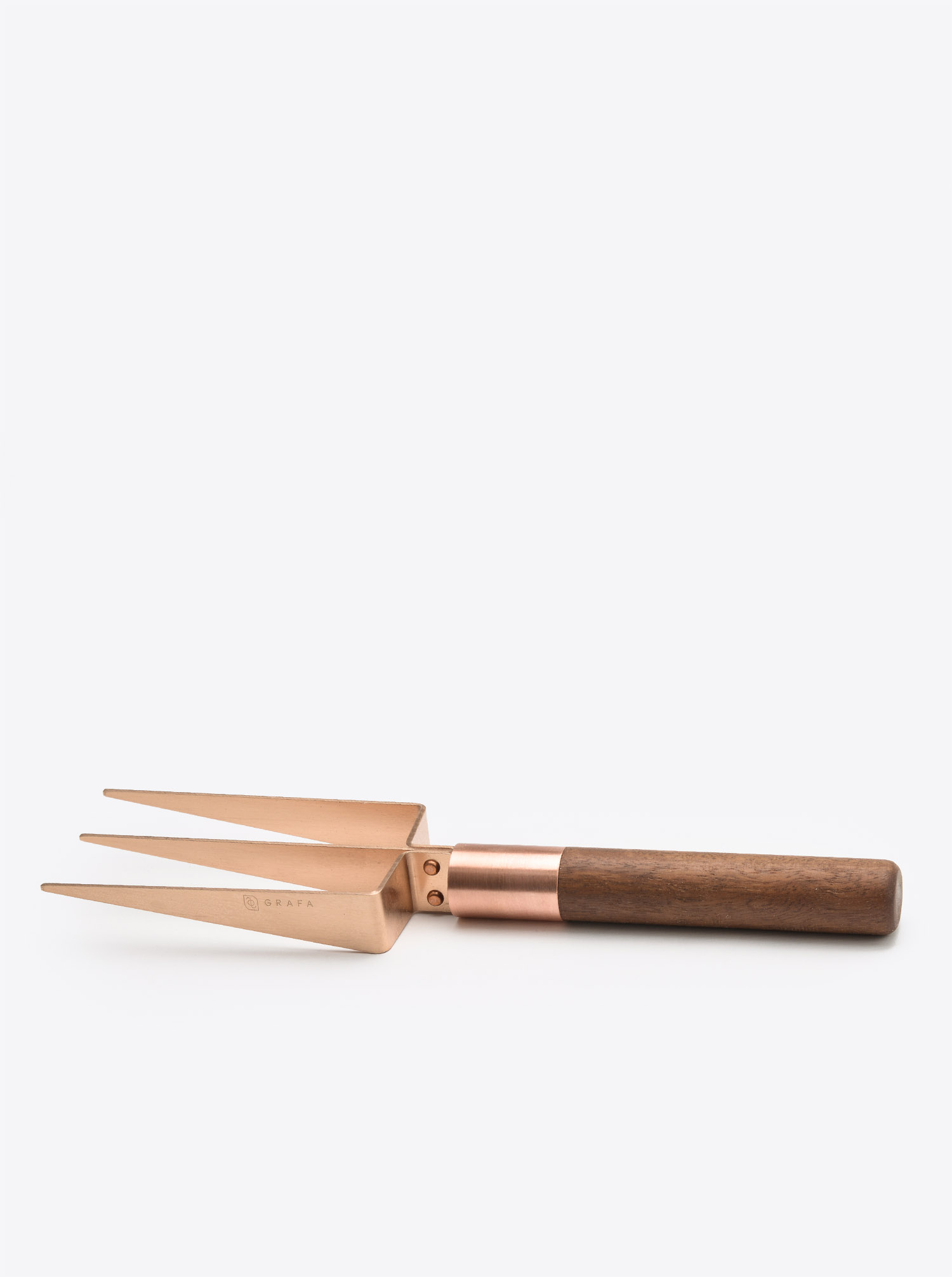 Garden Fork Forca bronze
Prices incl. VAT plus shipping costs
Description
Forca is a sustainably handmade garden fork made - by Grafa Tools Australia - of bronze with wooden handle and copper ring. Specially developed for digging into existing garden beds or courtyards. Also deal for lifting small plants and transplanting small to medium-sized plants.
Details
Additional Information:
Not suitable for difficult soil, stones or roots.
Handle: kiln dried spotted gum length 15cm / hardwood timber handle
Manufacture:
Australia
Weight:
250 g
Length:
29.5 cm