Cutting Board Walnut with Knife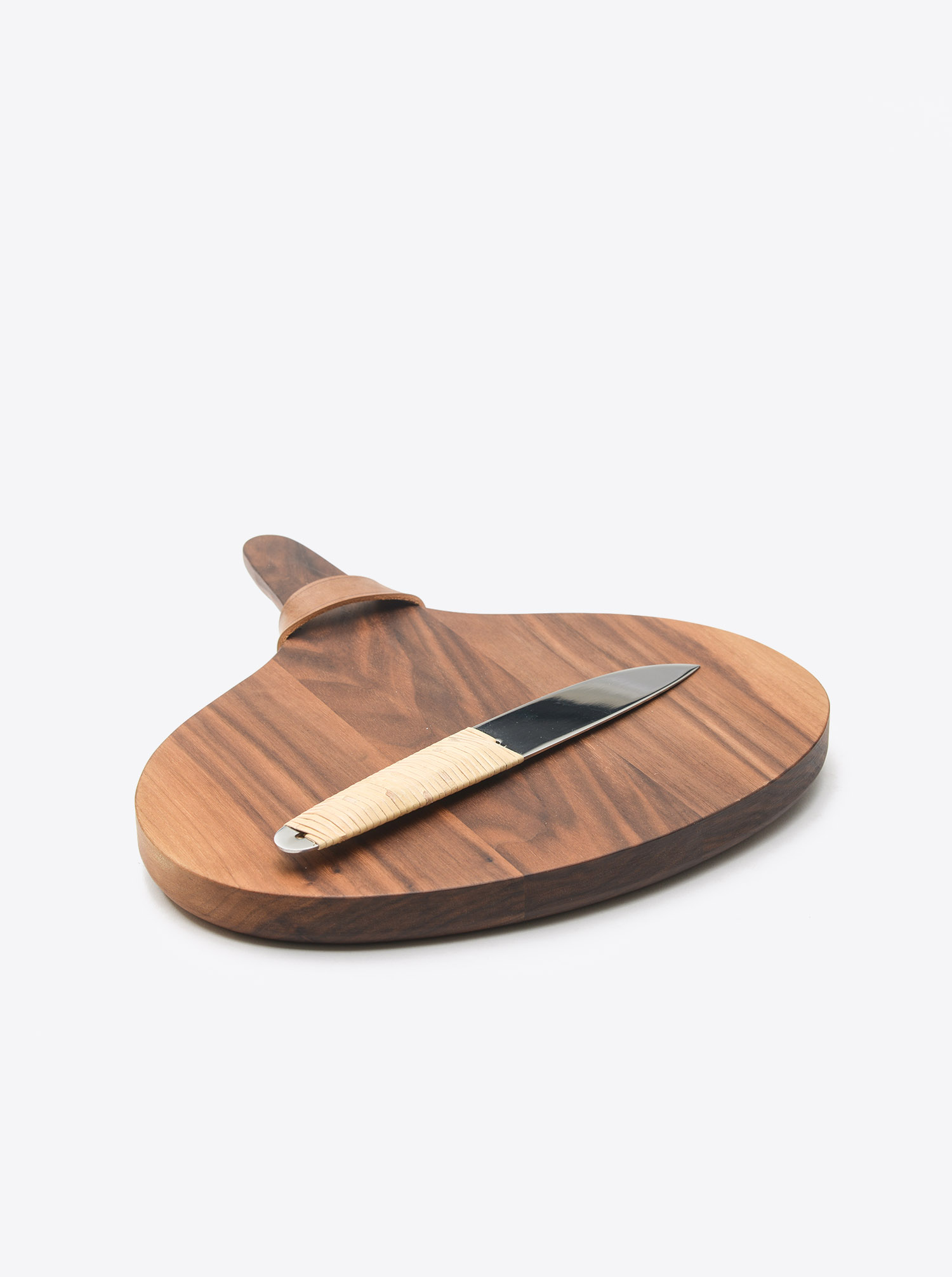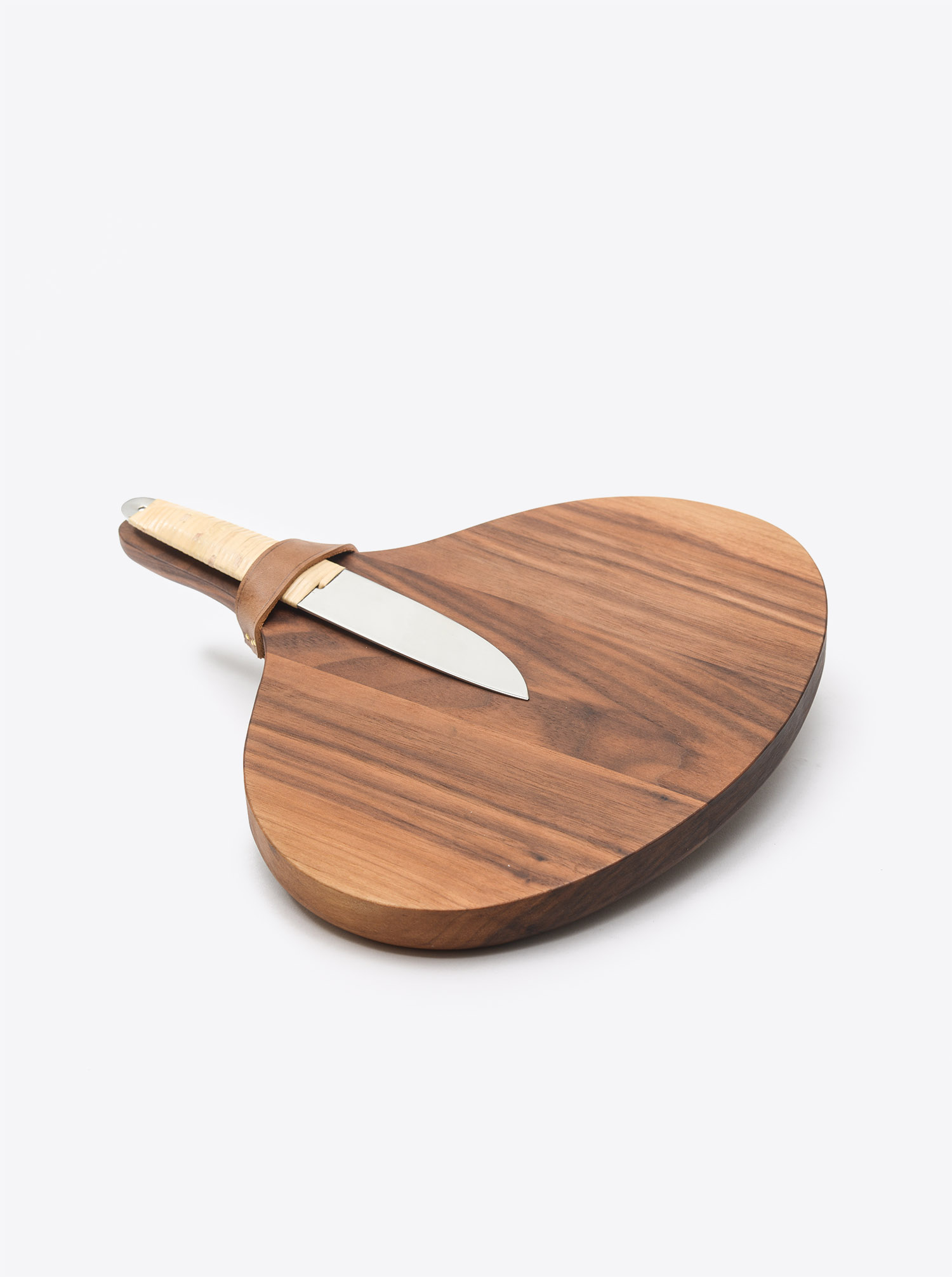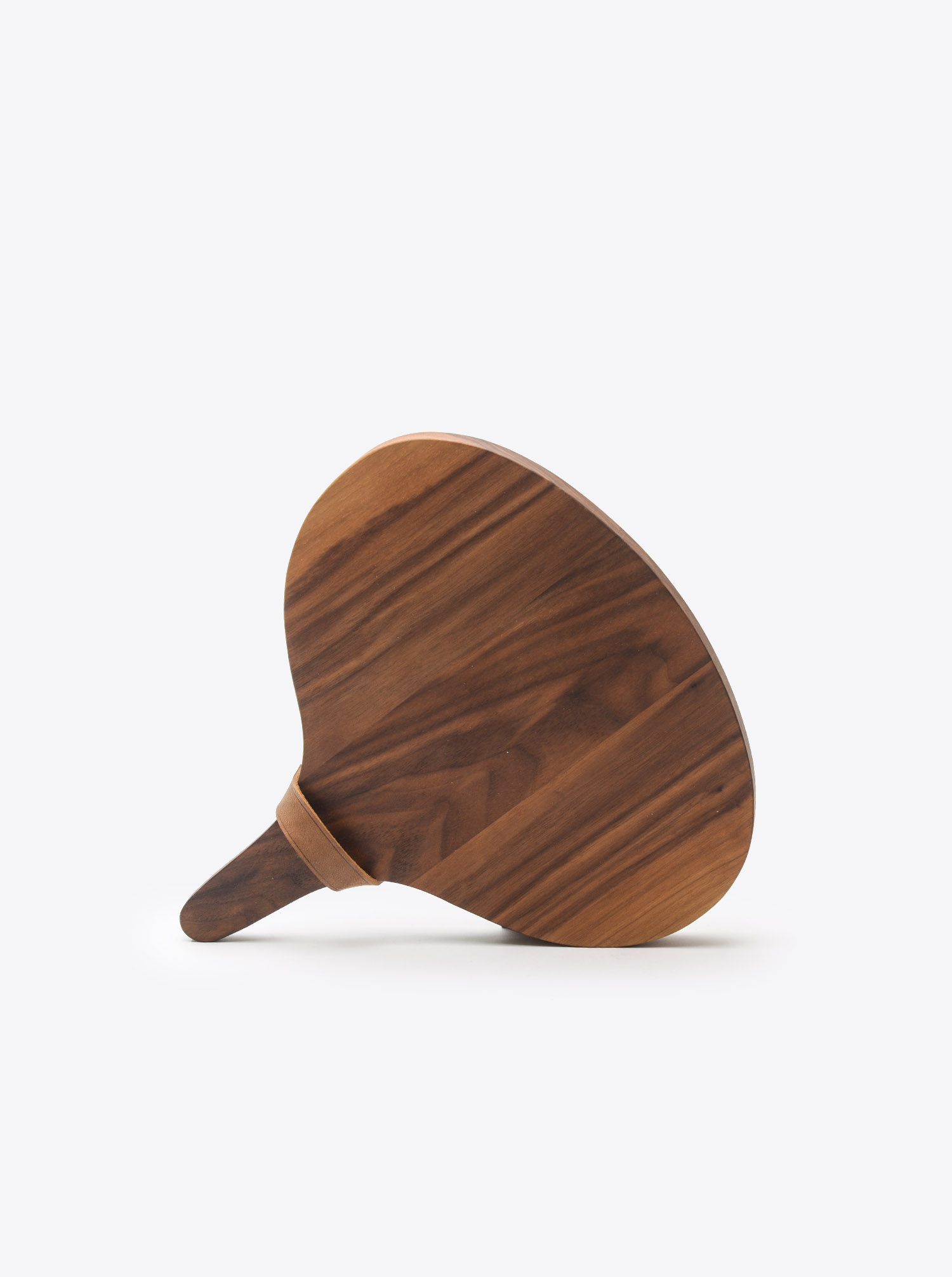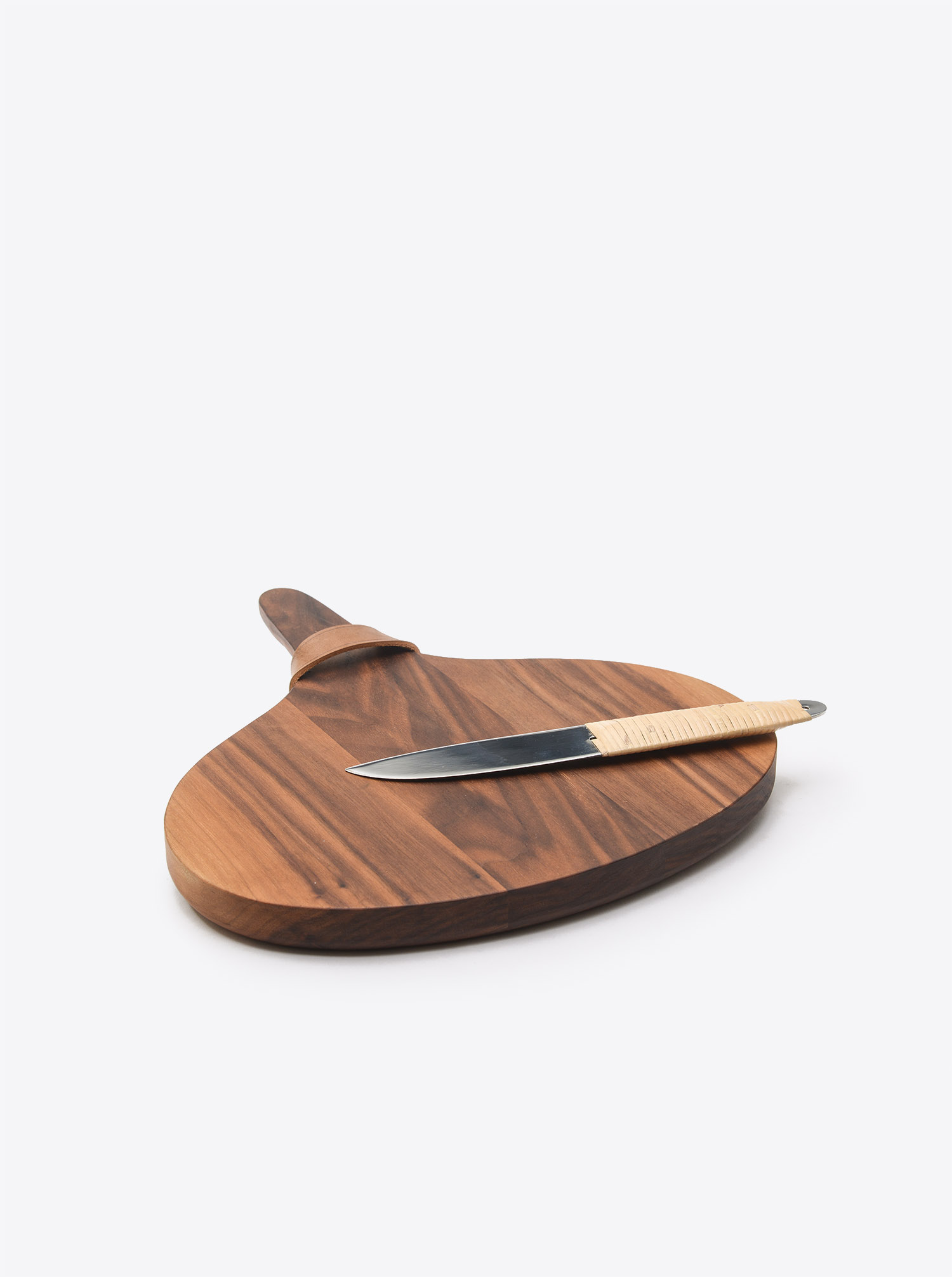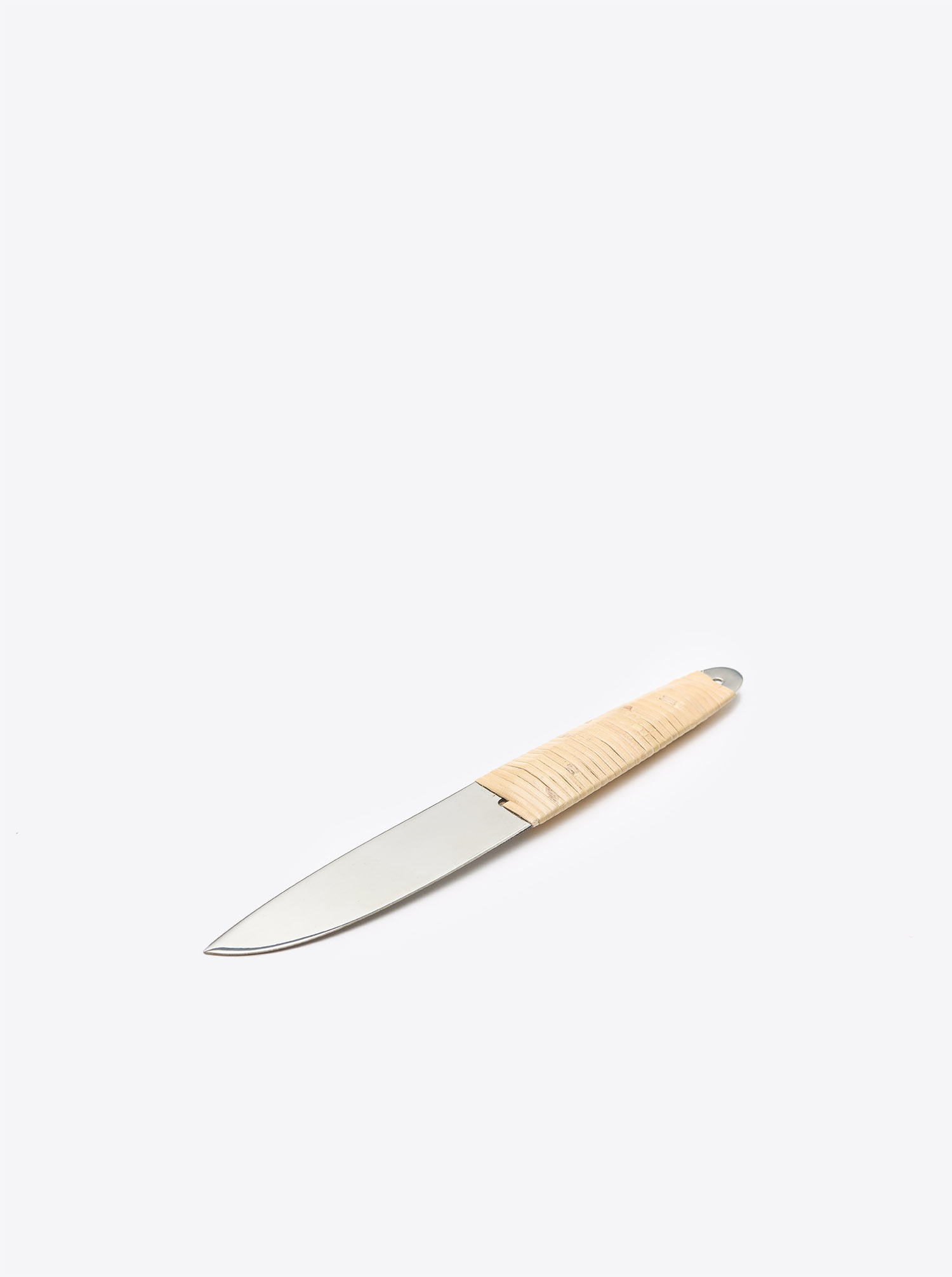 Cutting Board Walnut with Knife
Prices incl. VAT plus shipping costs
Description
The cutting board or cheese board and the knife were designed in 1955 by Carl Auböck III. The teardrop-shaped board is made of walnut and has a leather loop. The knife was made of steel by the company Amboss Austria in the 1960s and the handle is braided with raffia. The knife is NOS New Old Stock from that time and is very rare as well. In so fare the knife is sold only in the set.
Details
Additional Information:
Info: Both items, cutting board and knife must be cleaned by hand.
Manufacturer Number: #4363
Manufacture:
Austria
Weight:
348 g
Height:
2 cm
Width:
28.5 cm
Length:
31.5 cm