Tiltable table lamp "horseshoe" patinated brass with shade chintz in red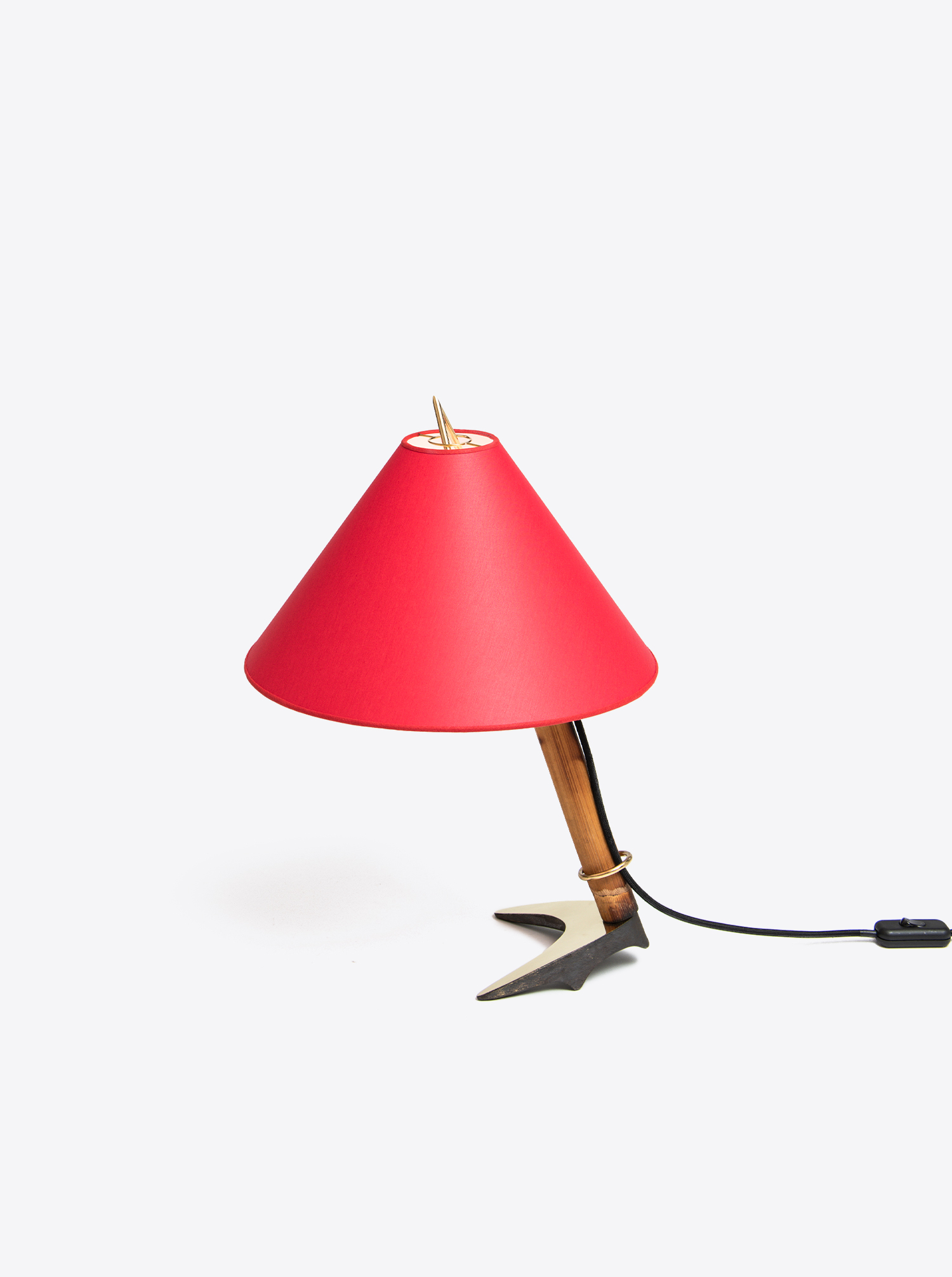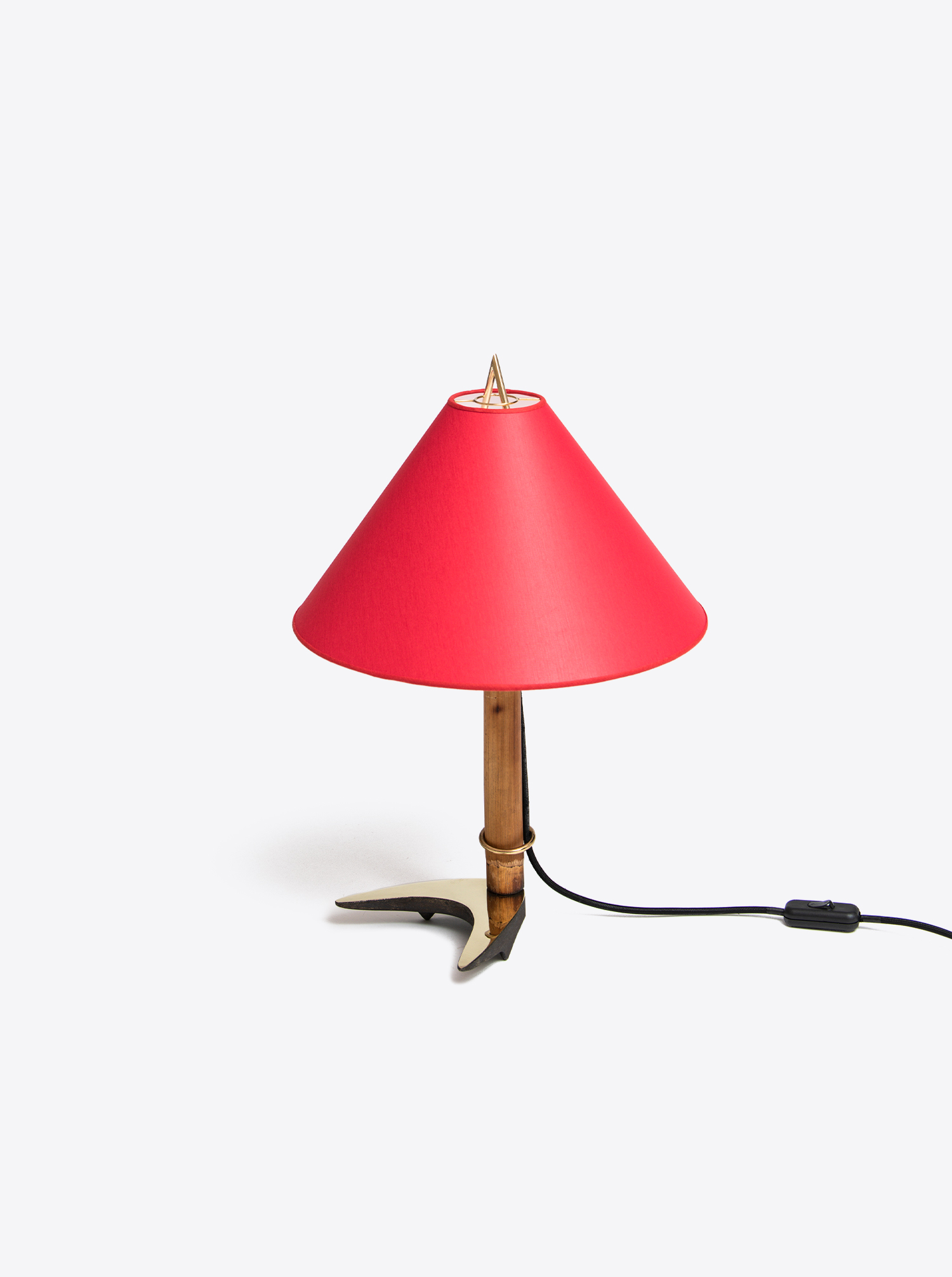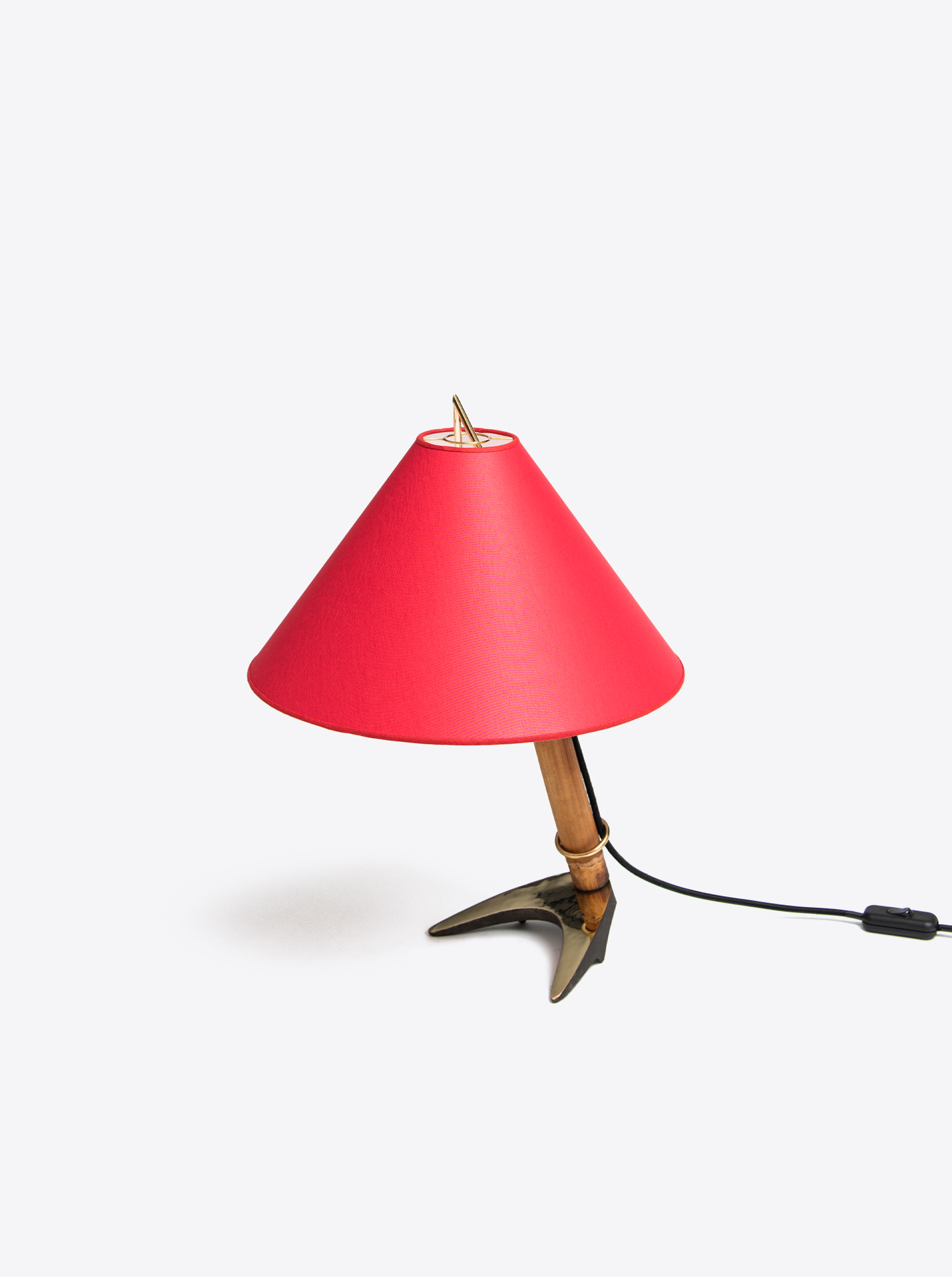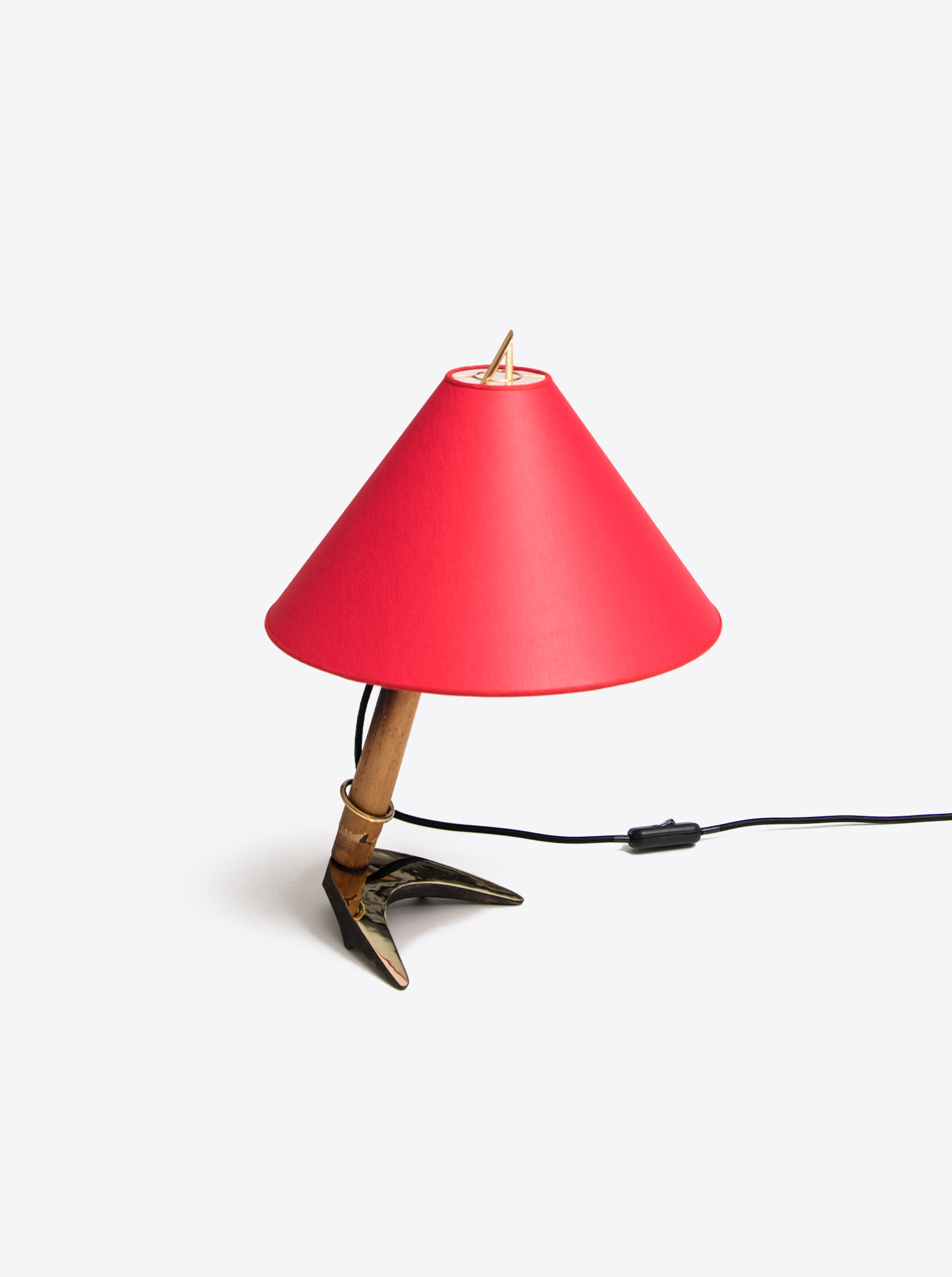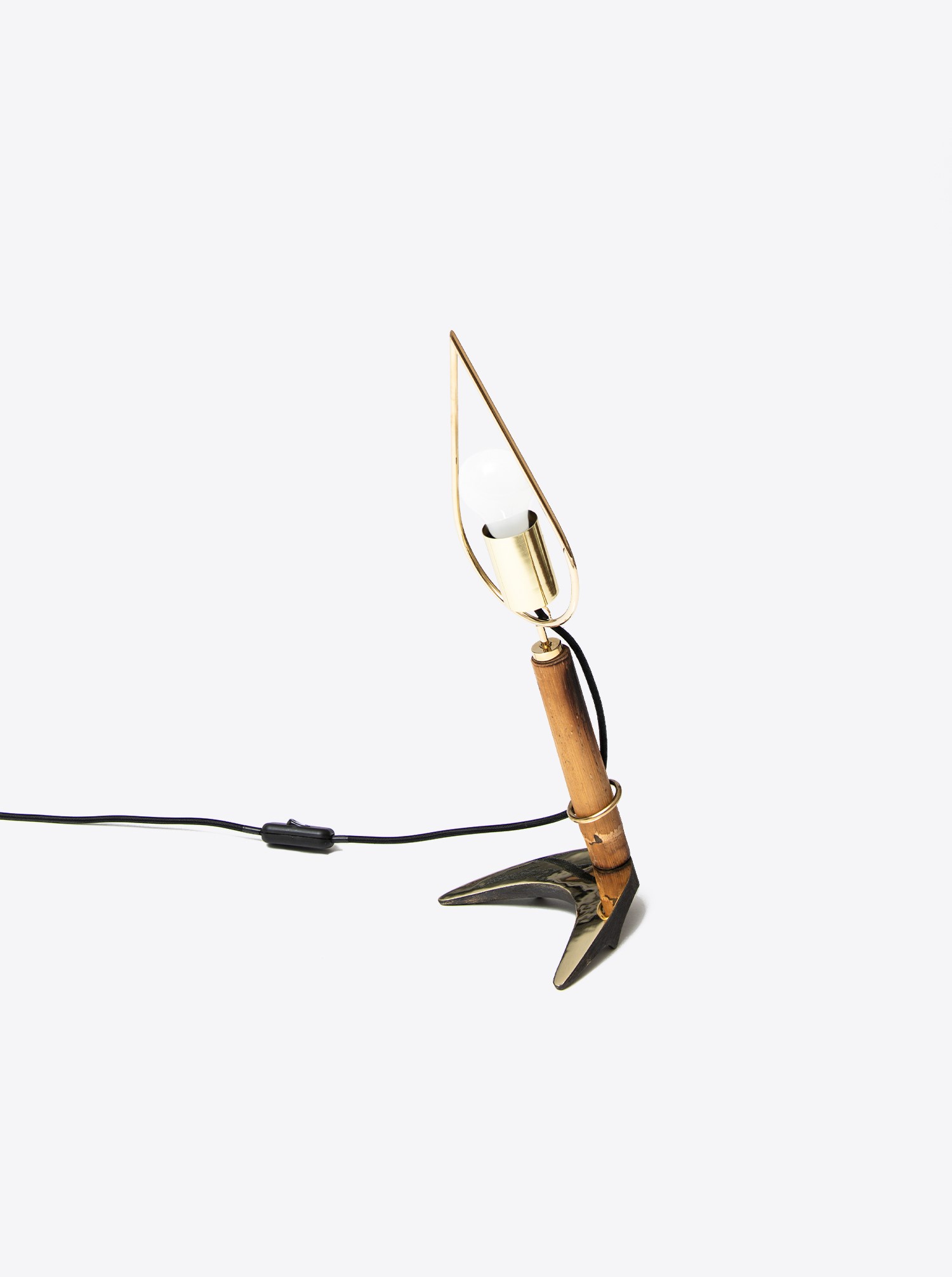 Tiltable table lamp "horseshoe" patinated brass with shade chintz in red
Prices incl. VAT plus shipping costs
Description
Welcome back to the 1950s. Here is a true design classic from this period, namely the tiltable "Horseshoe" table lamp, which was designed by Carl Auböck in 1948 and has been in production ever since. The tilting base is patinated in brass and the edge is polished, the frame is made of Manila wood and the conical lampshade is made of red chintz - here in red. What a dream of classic design.
Details
Additional Information:
Material: horseshoe base in patinated brass and polished brass edges / lamp stand Manila wood / red chintz shade.
Elictrification: Our horseshoe lamp is equipped with a European plug and can be provided with an American plug on request with 2 weeks lead time. Please inquire about this separately by email.
Manufacturer Number: #3741
Manufacture:
Austria
Weight:
1.65 kg
Height:
45 cm