Tray Set "Noir & Champagne"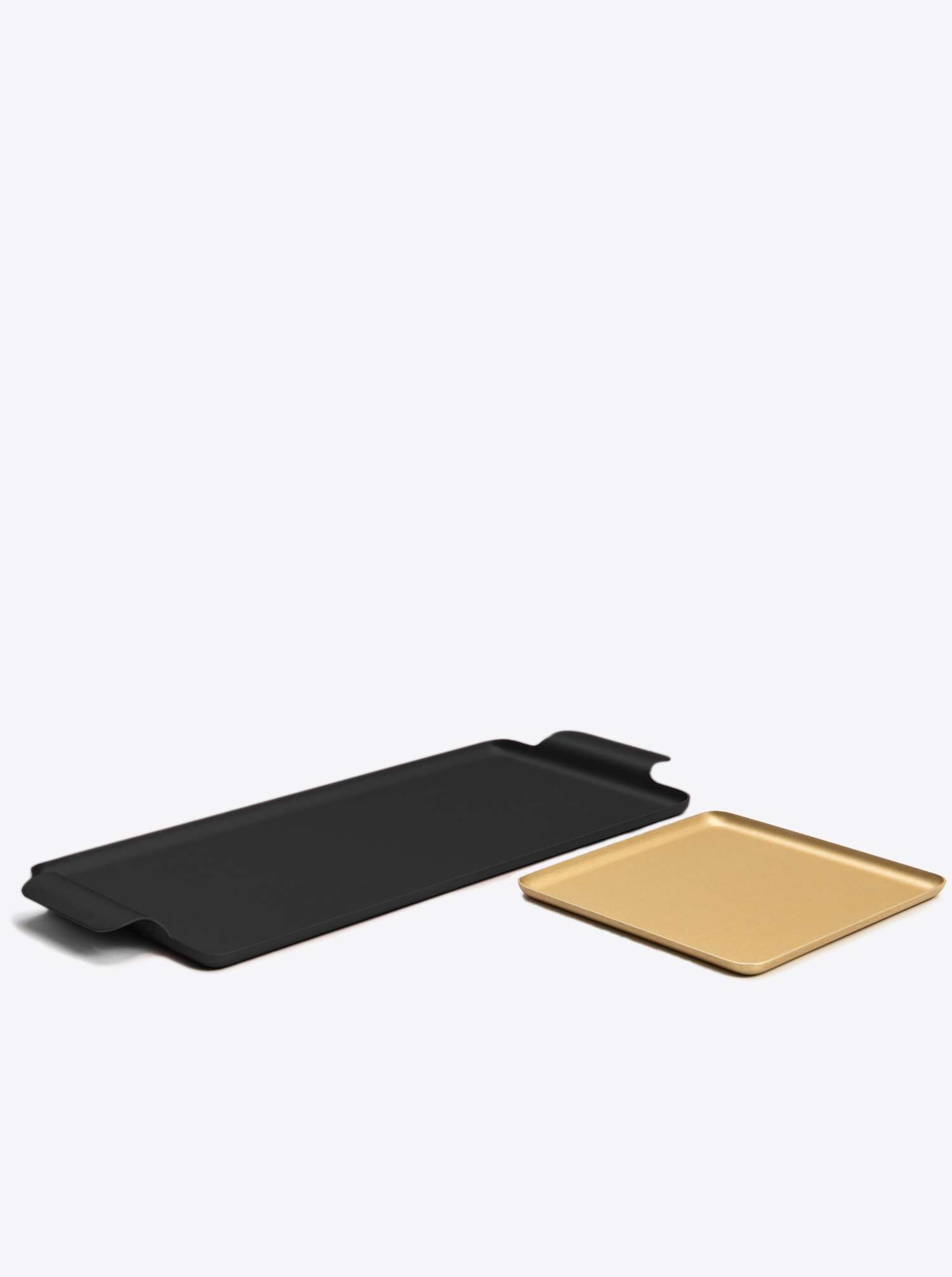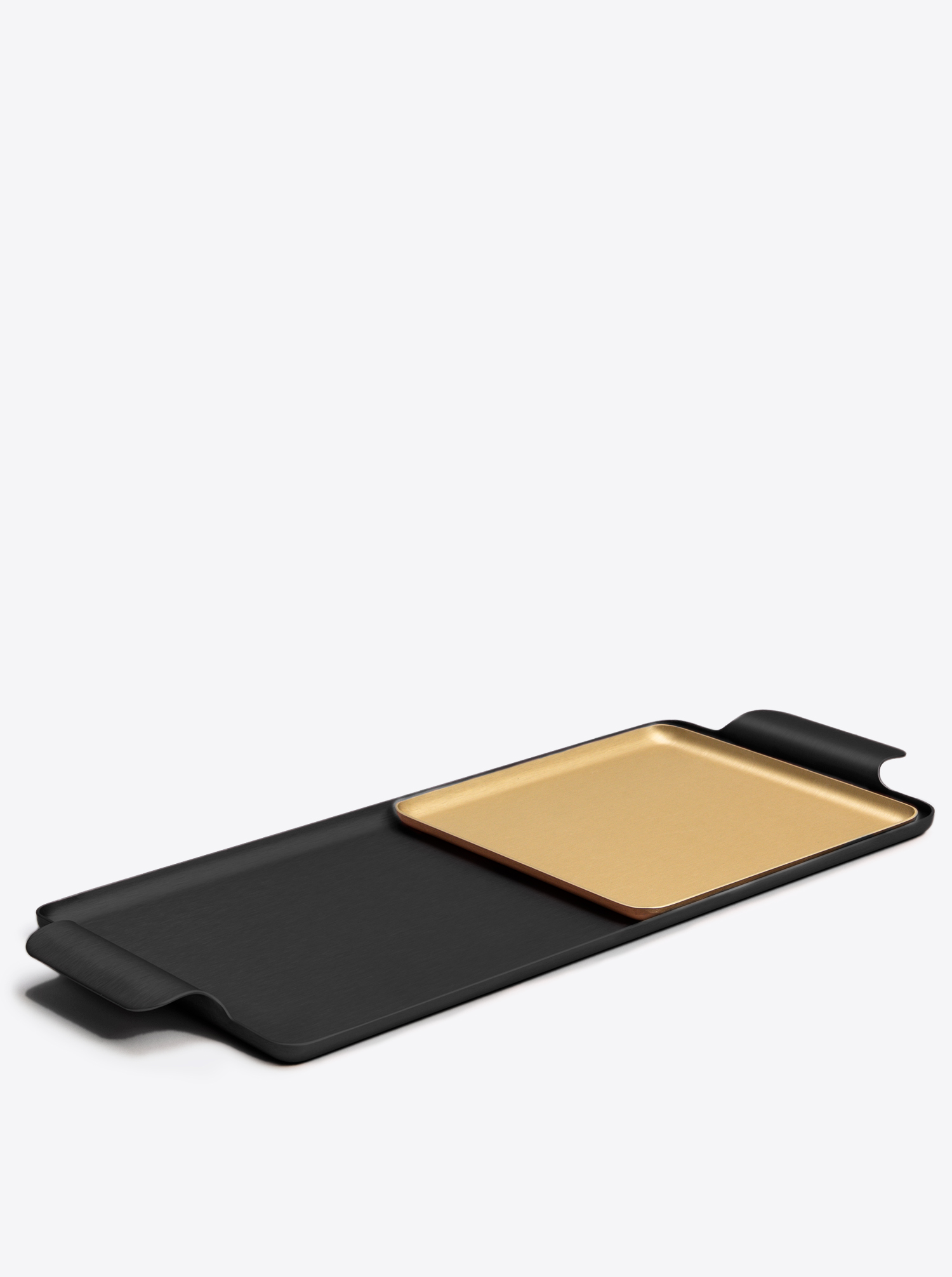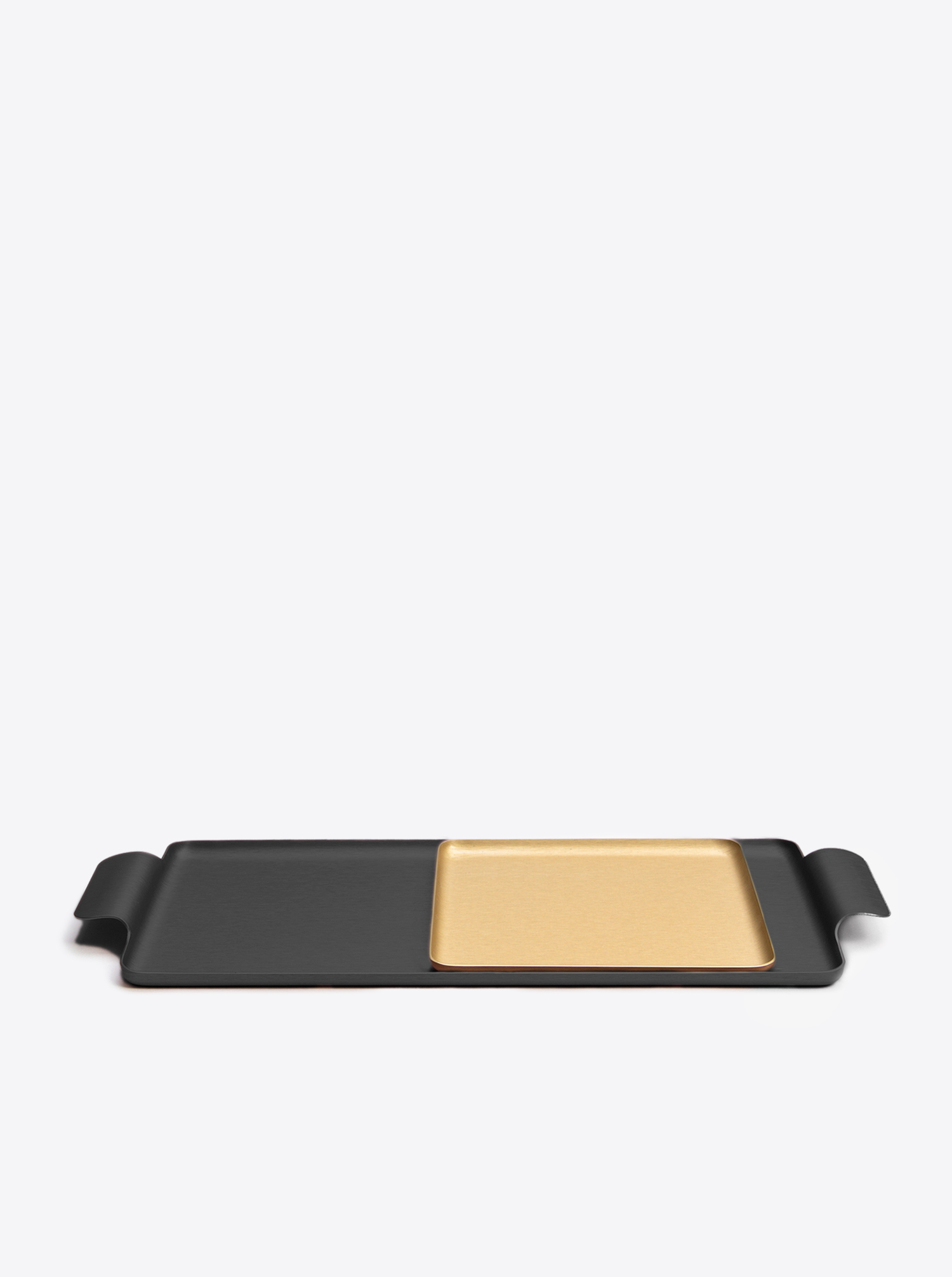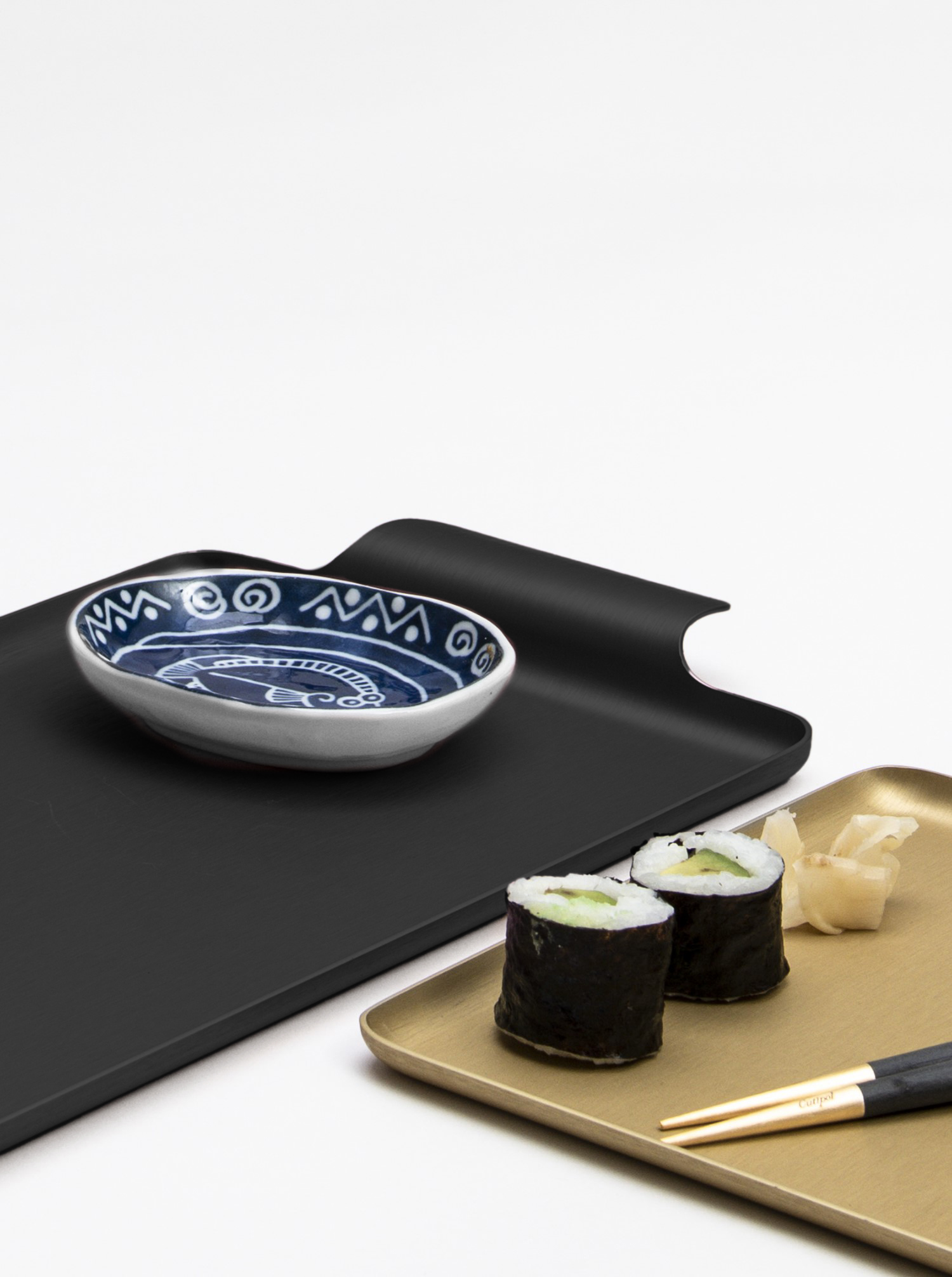 Tray Set "Noir & Champagne"
Prices incl. VAT plus shipping costs
Description
Very contemporary tray set made of pressed and andonised aluminum in "Noir & Champagne" from Kaymet London. In the sizes we offer here, they are very good for small things, including sushi, of course. Furthermore, these trays are also very suitable as a base for utensils in the bathroom.
Details
Additional Information:
Size Tray: 35 x 17,5 cm
Size Dish: 16,8 x 16,8 cm
Material: anodised aluminium, brushed surfaces, hand finished.
Manufacture:
England
Weight:
400 g
Width:
17.5 cm
Length:
35 cm