Set of two Plates Brass D16 & D21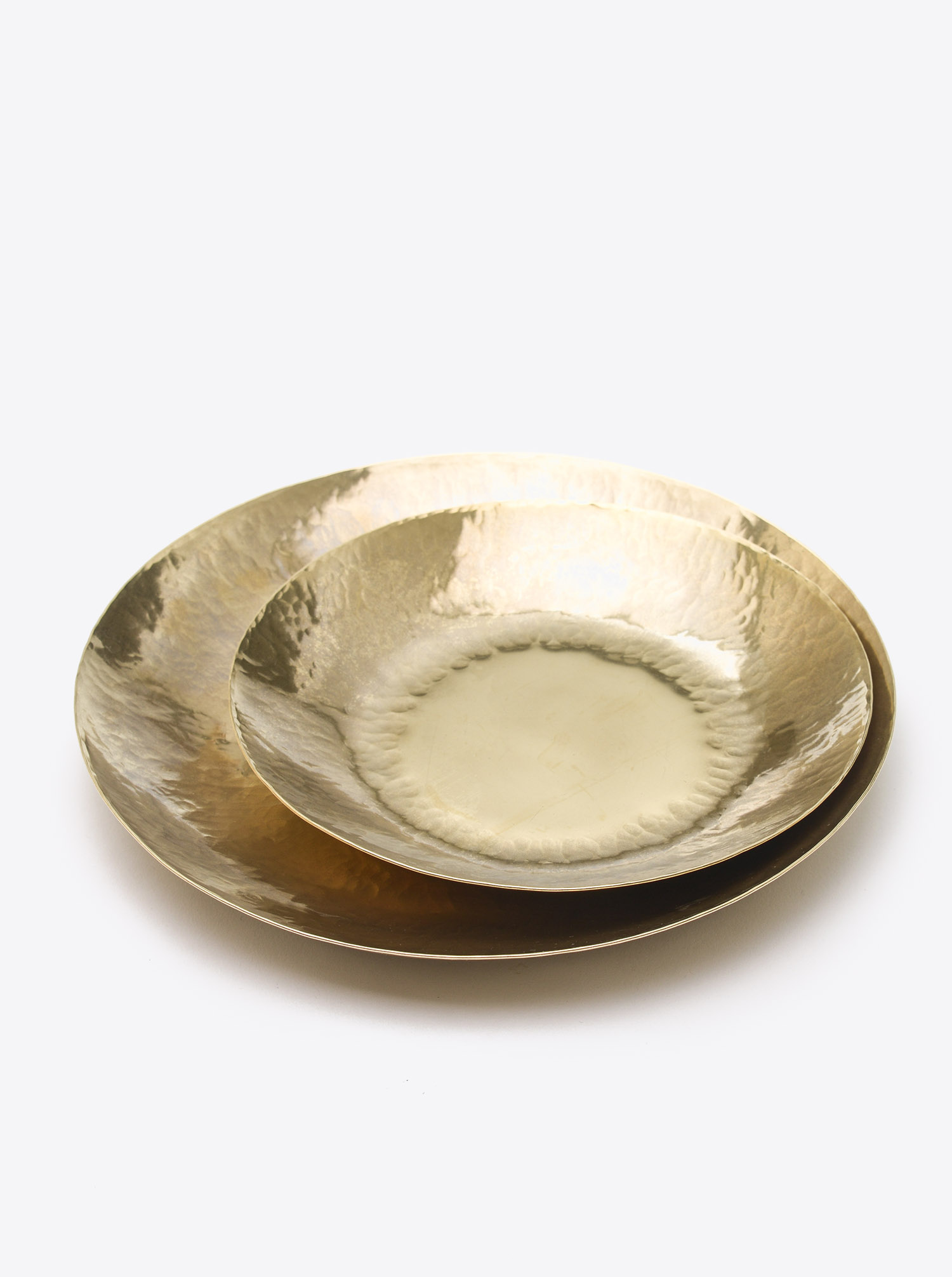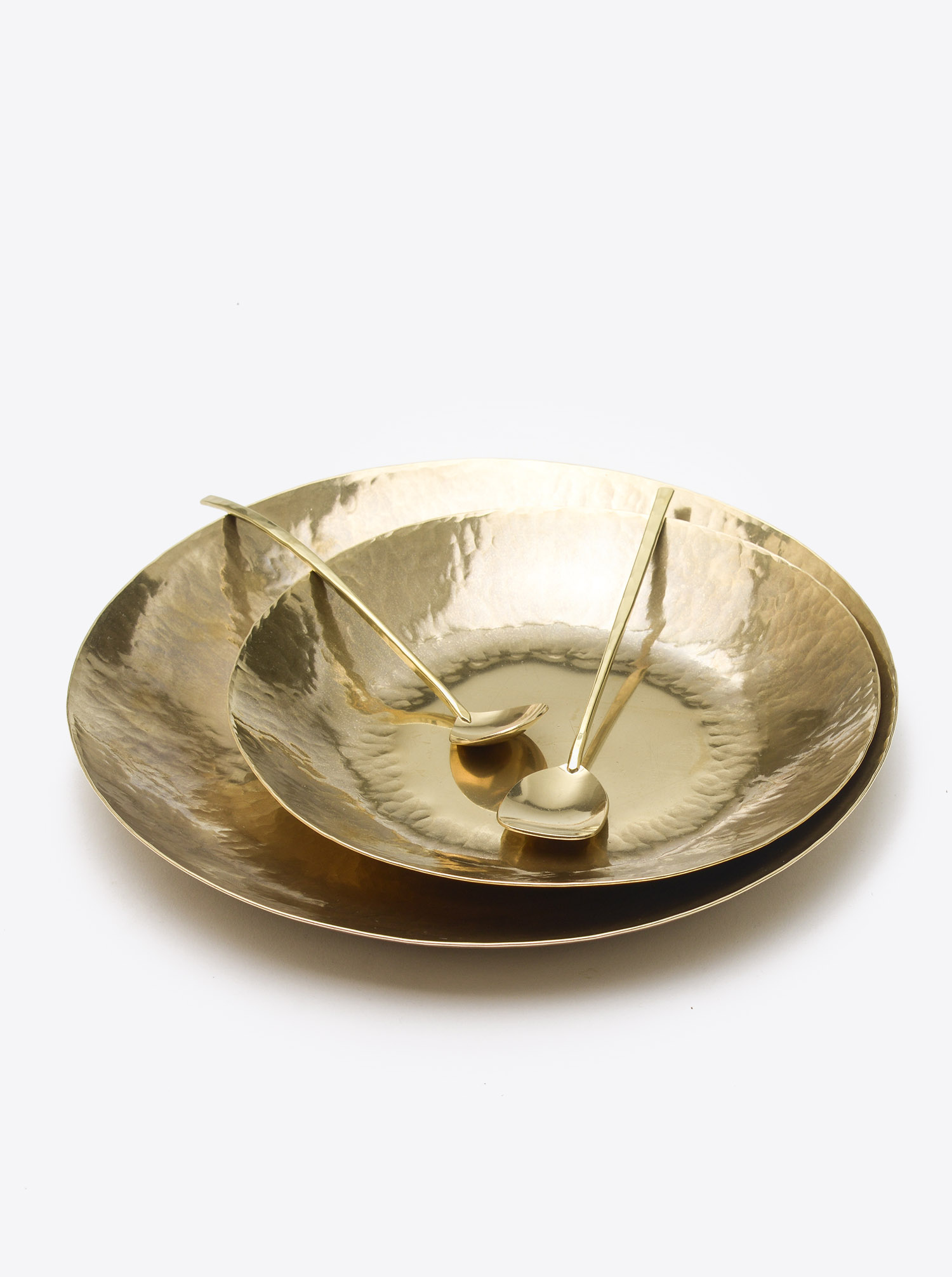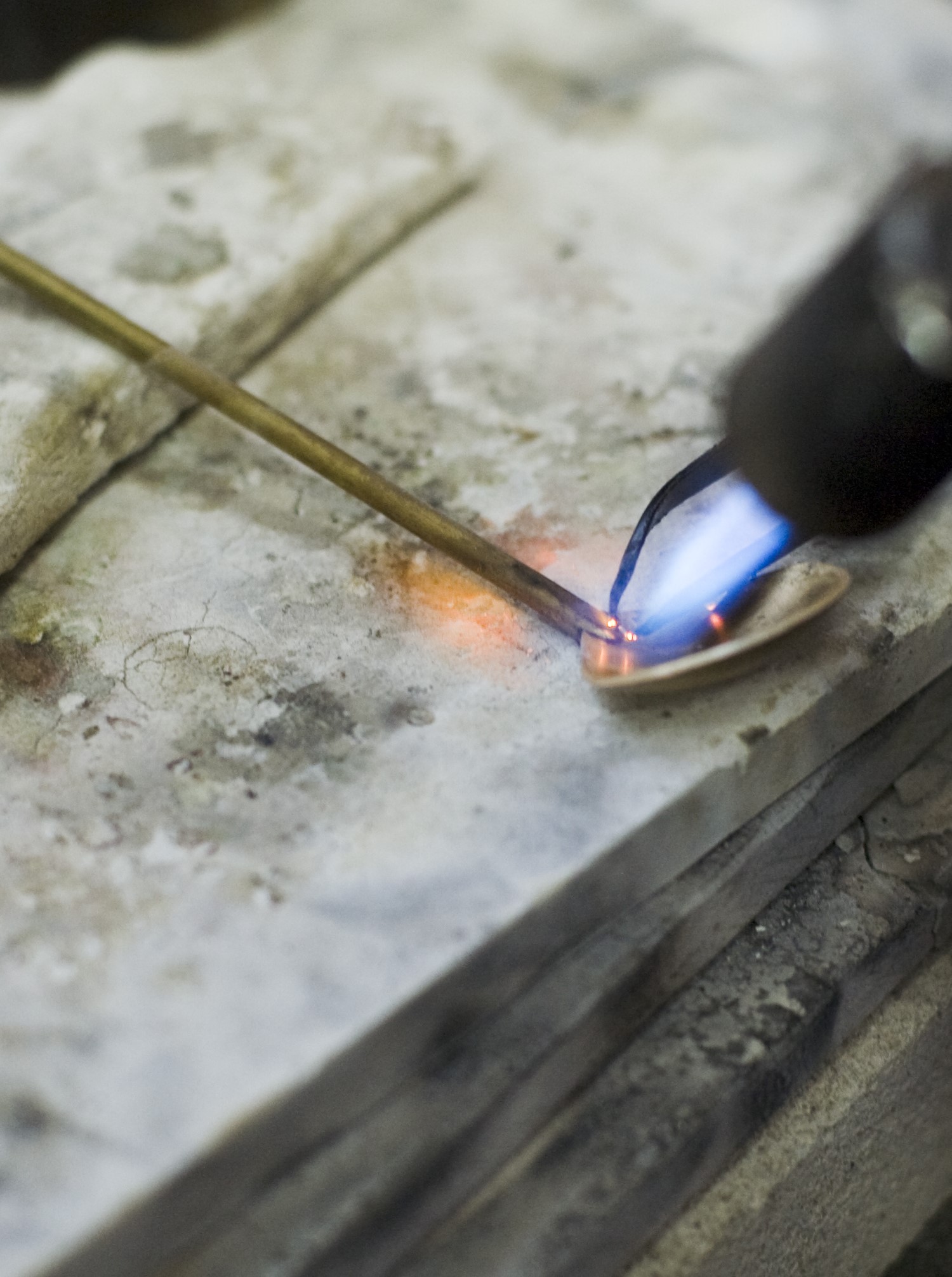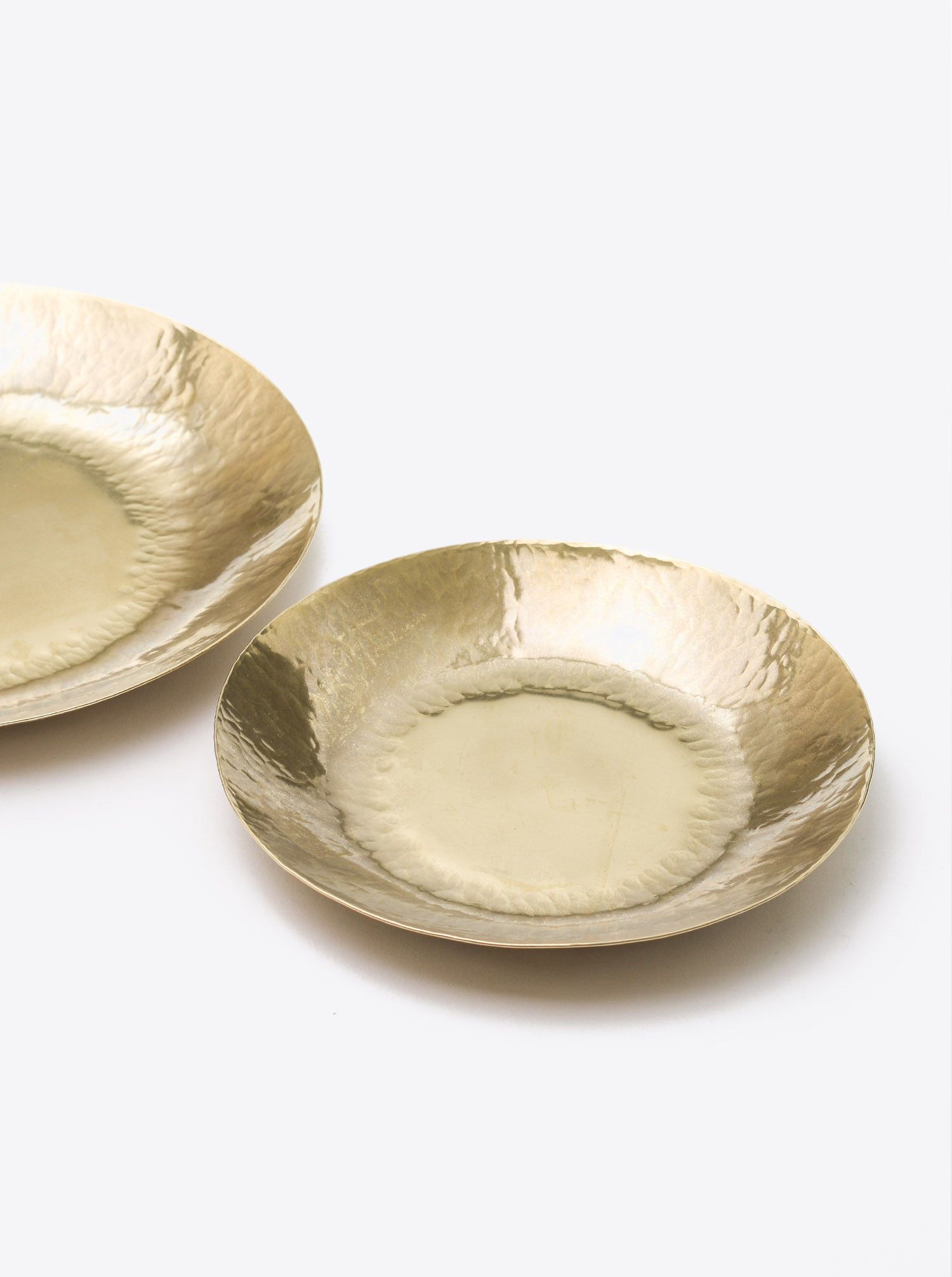 Set of two Plates Brass D16 & D21
Prices incl. VAT plus shipping costs
Description
A wonderful set of handmade plates in brass in two different sizes d21 and d16 cm made by Lue Brass. Ruka (Lue) Kukuchi, the designer and craftsman behind the Lue Brass brand, manufactures all our offered brass products in his workshop in Setouchi City, Okayama (Japan) by hand. Each piece is one of a kind.
Details
Additional Information:
After some time a patina can develop on the brass surface, which can be polished off with a soft cloth and then brass polish - if desired.
Manufacture:
Japan
Weight:
495 g
Available from:
2022-01-17