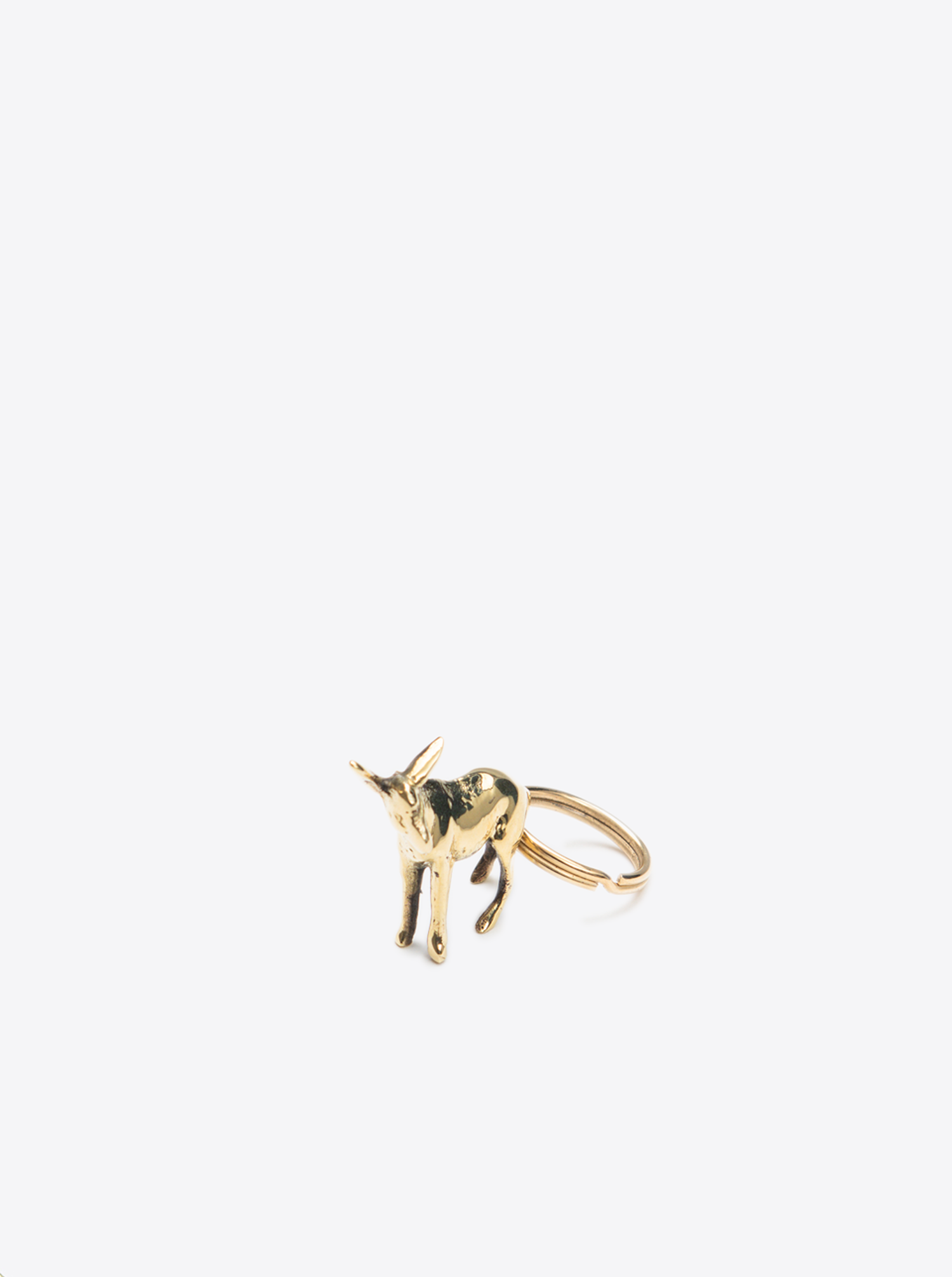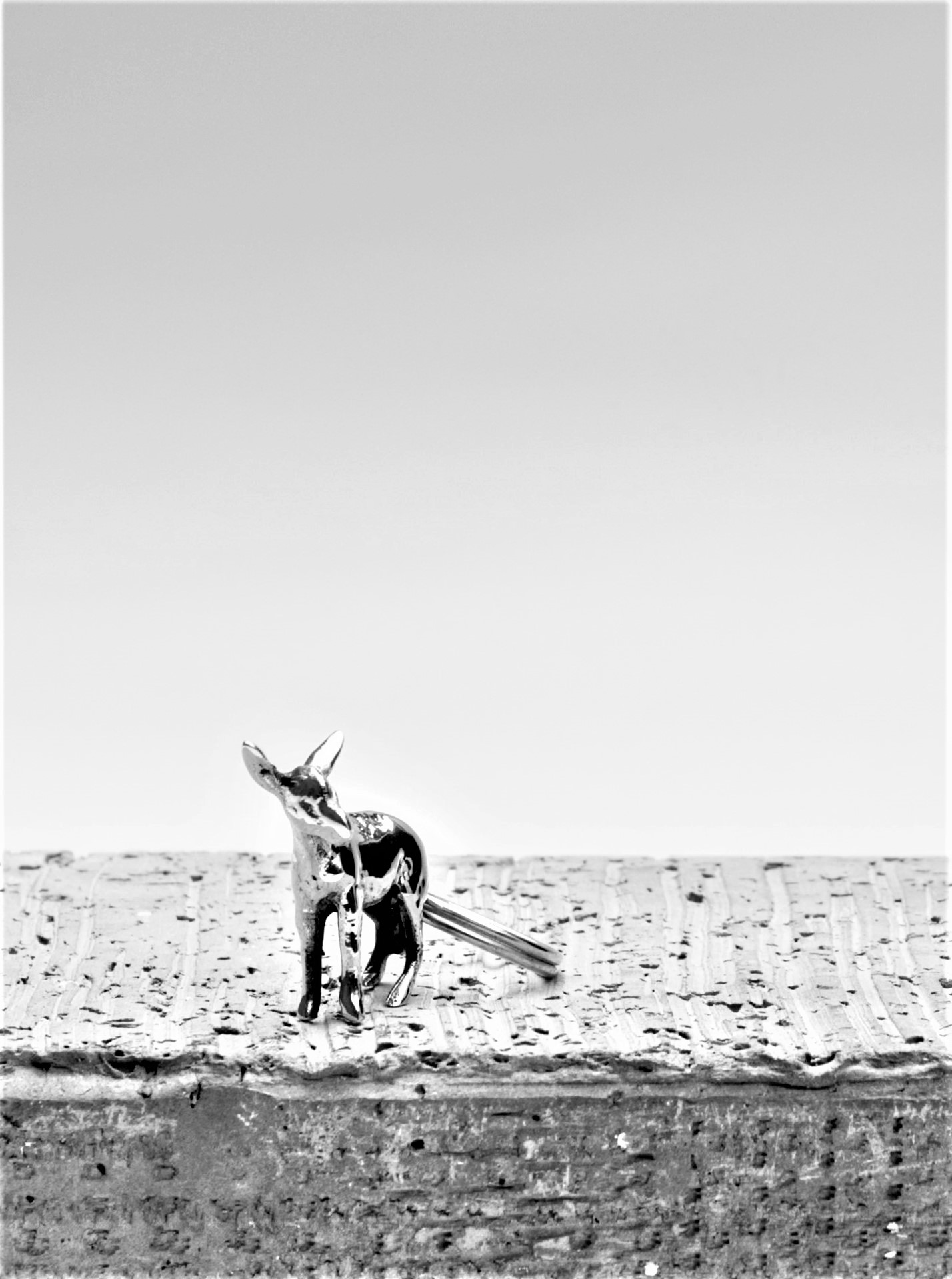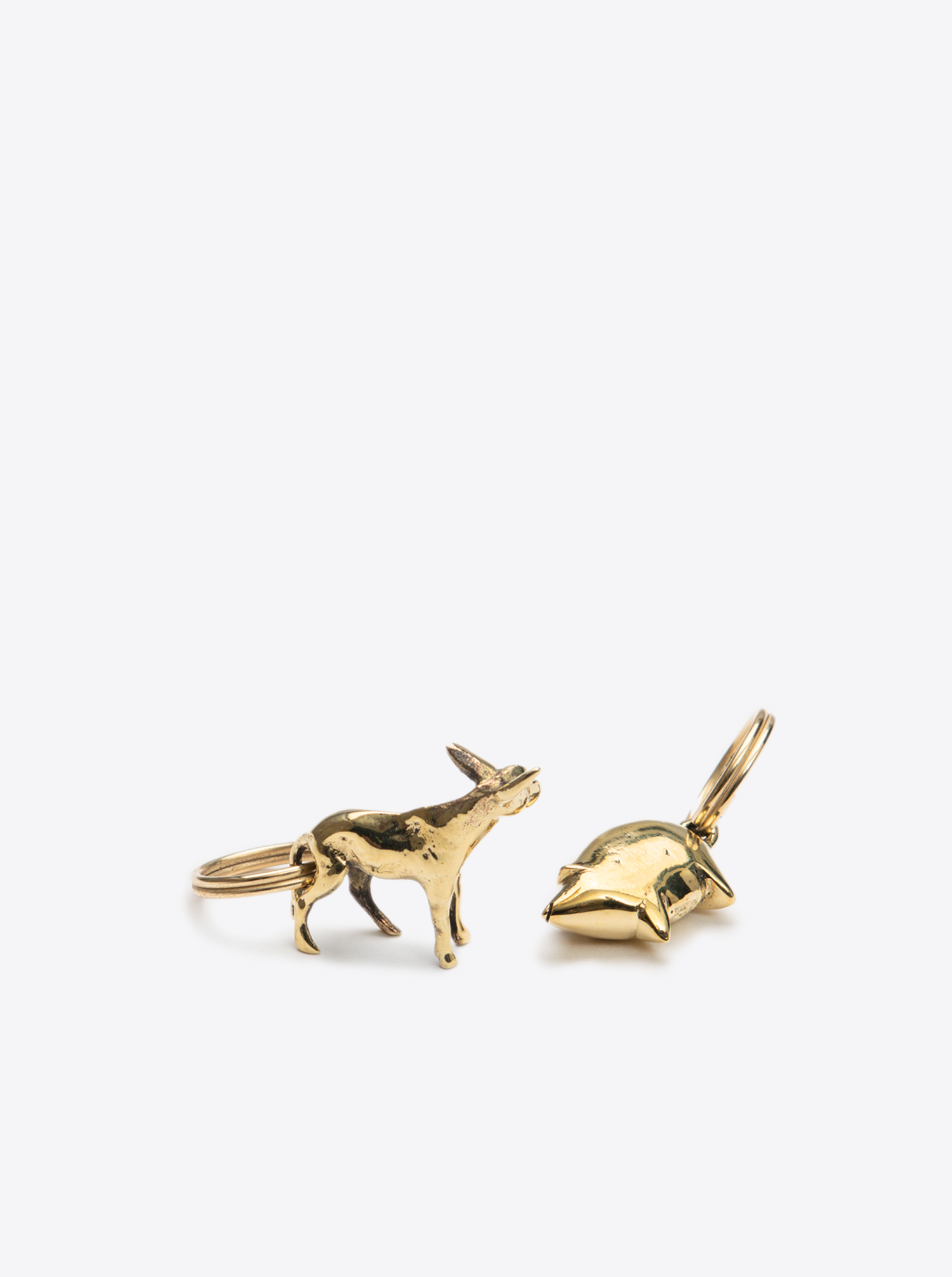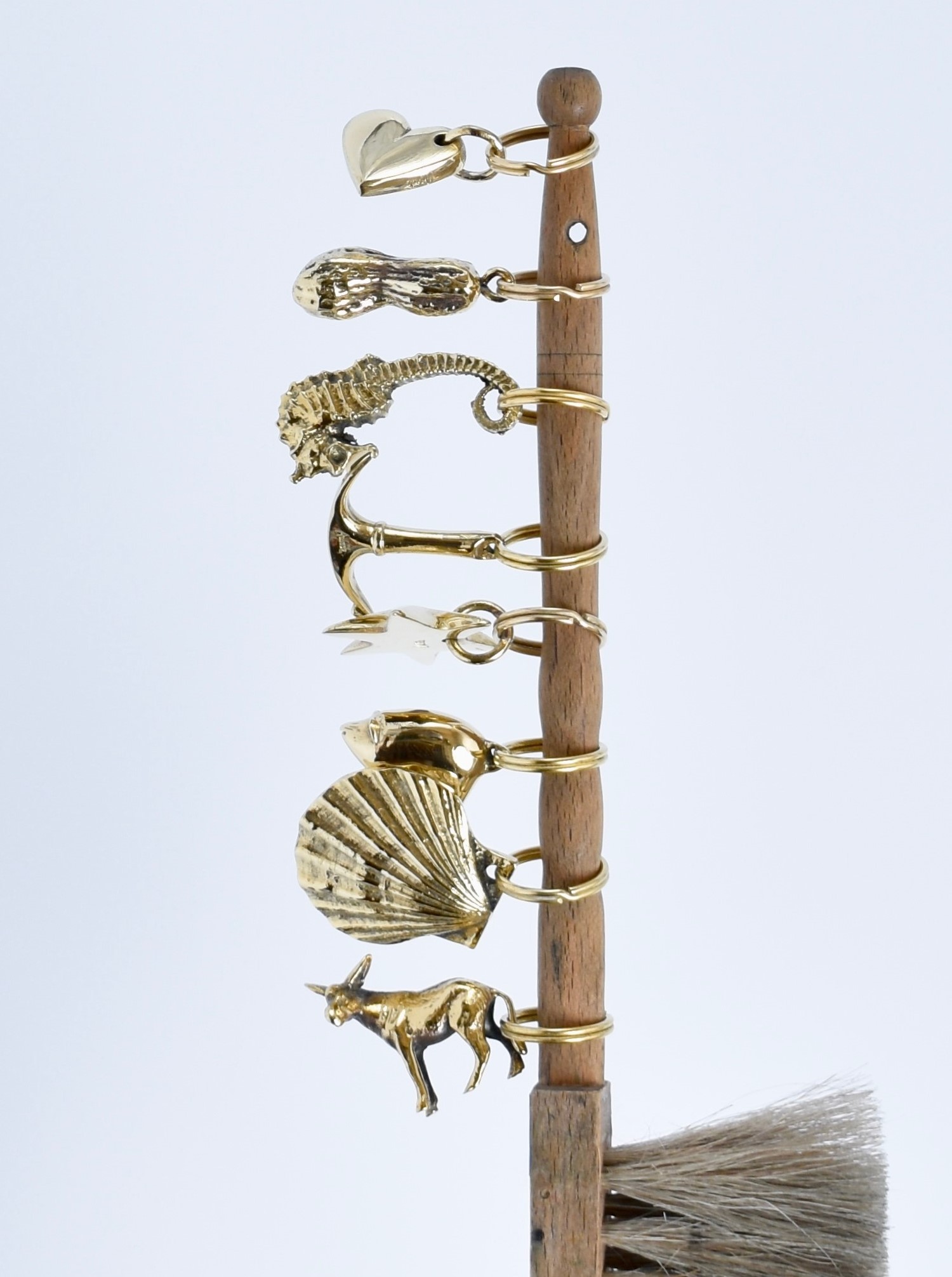 Key Chain "Donkey" brass
Prices incl. VAT plus shipping costs
Description
This timeless key chain "Donkey" made of pure brass was designed and launched by Carl Auböck III in 1972. Simply inconspicuous as it is simple and beautiful, this piece should also bring happiness and joy to its user. A really beautiful gift.
Details
Additional Information:
Material: Brass polished. Metal ring, brass plated.
Care: After some time a patina can develop on the polished brass surface, which can be polished off with a soft cloth and then brass polish - if desired.
Munufacturer number: #5608
Manufacture:
Austria
Weight:
15 g
Height:
7.5 cm
Length:
4.5 cm