Mechanical Pencil Brass polished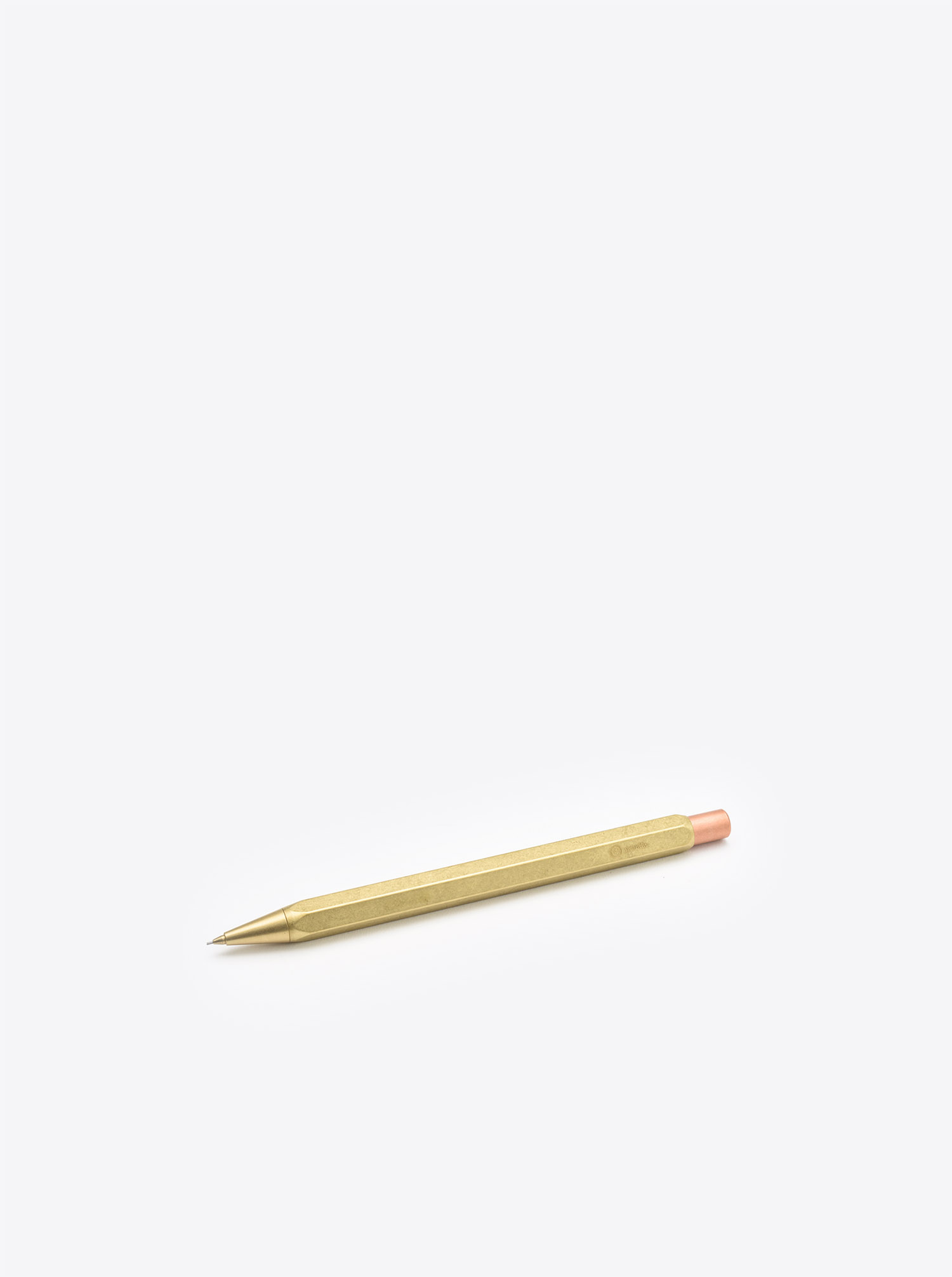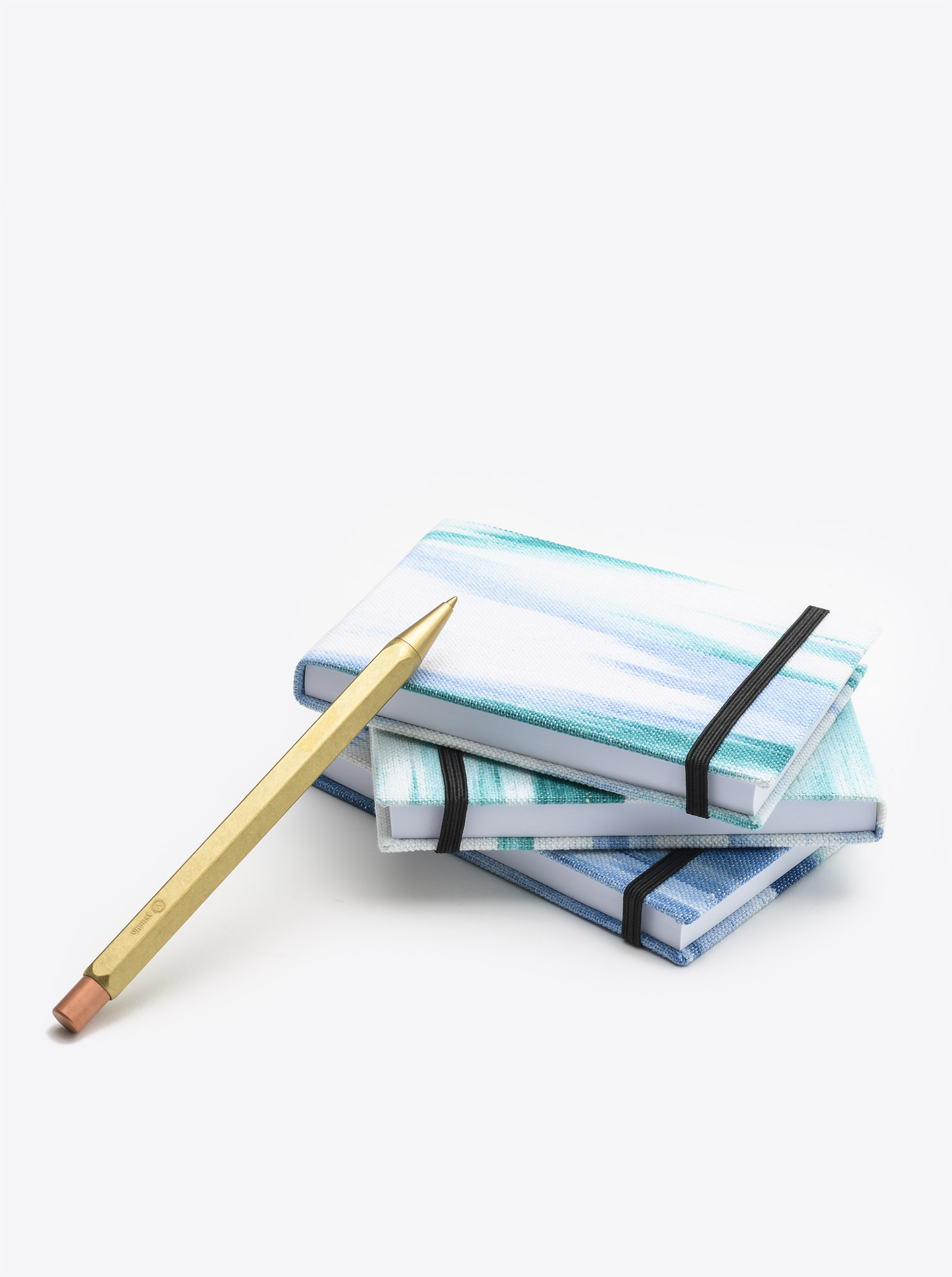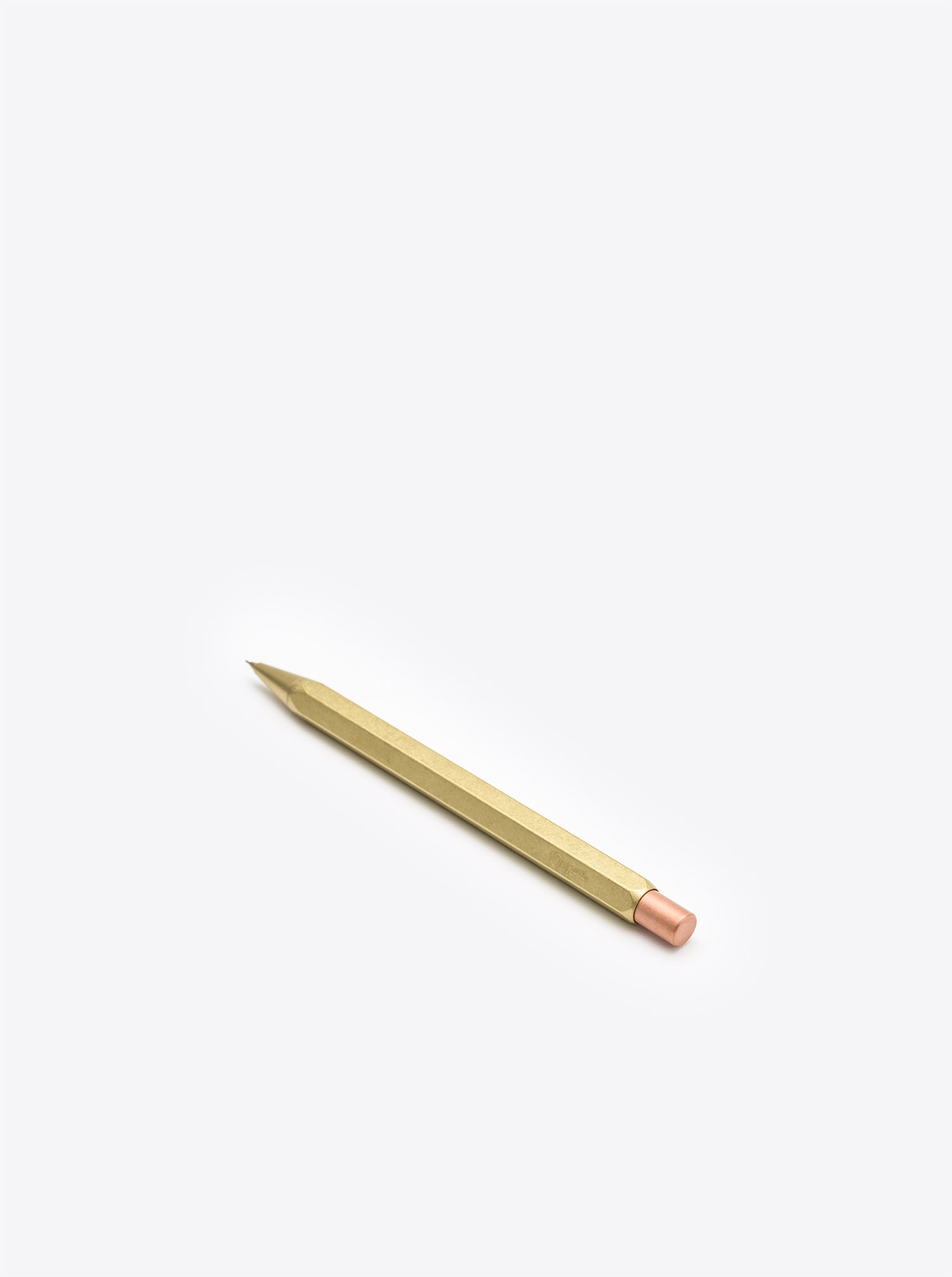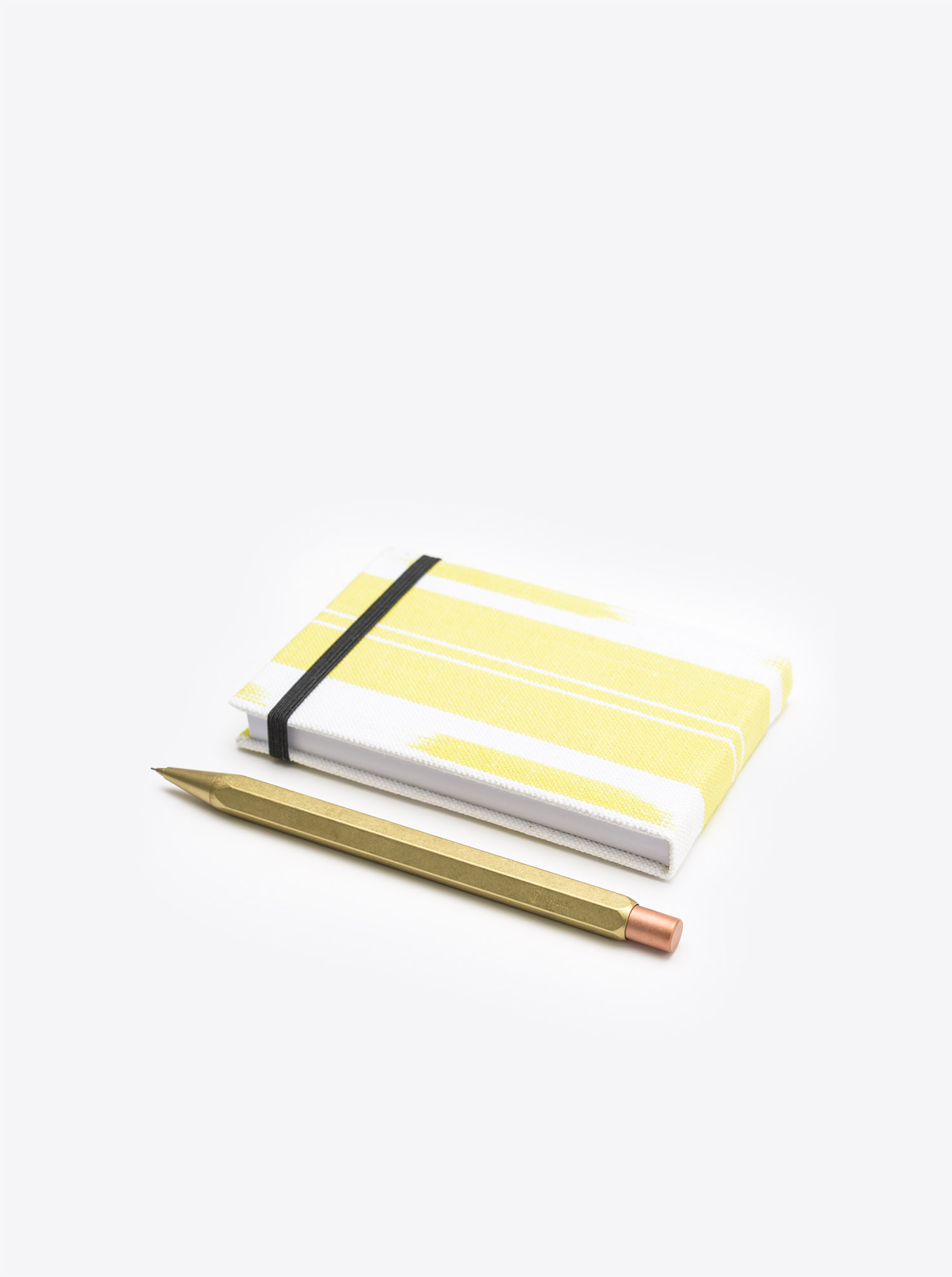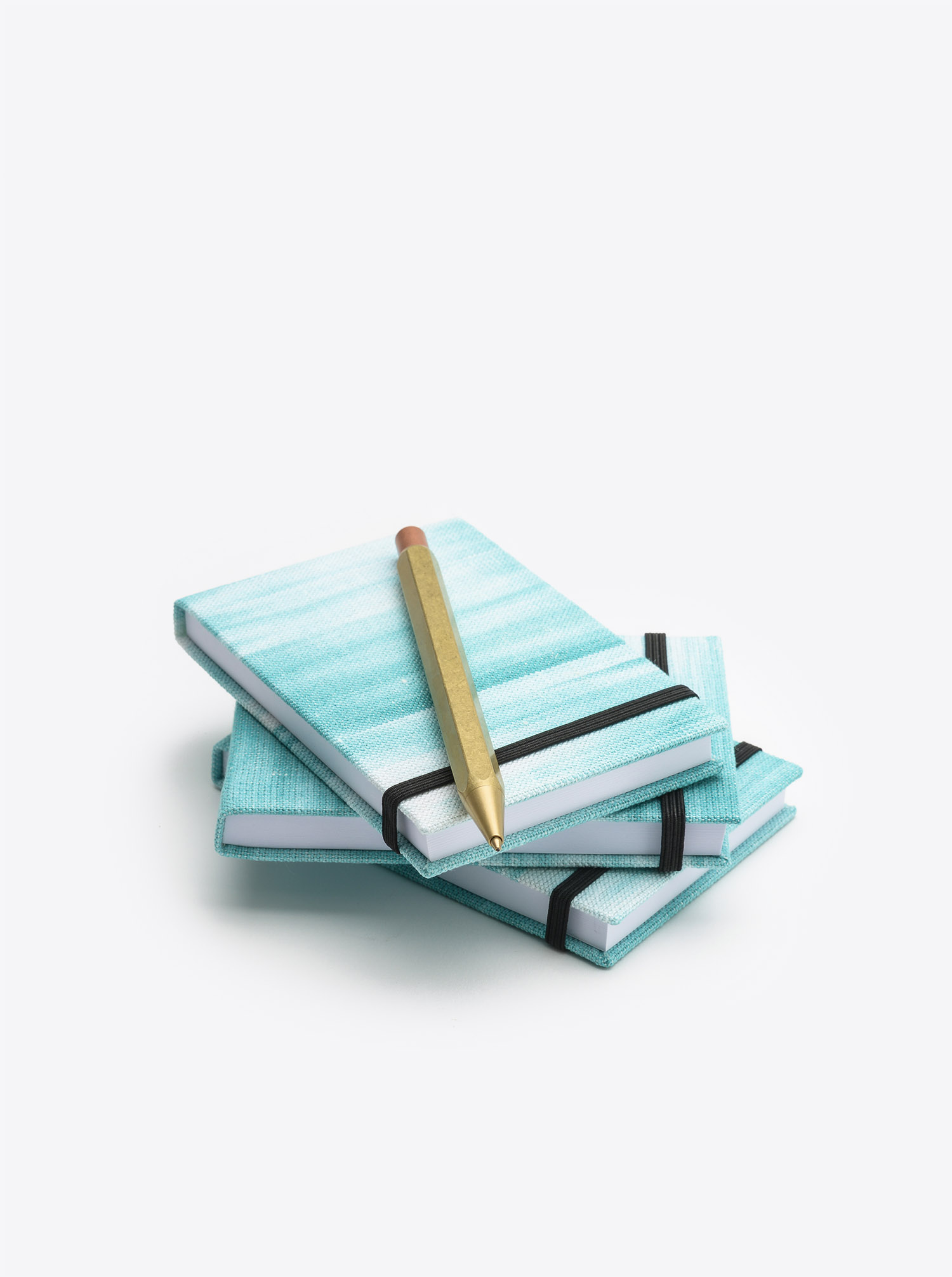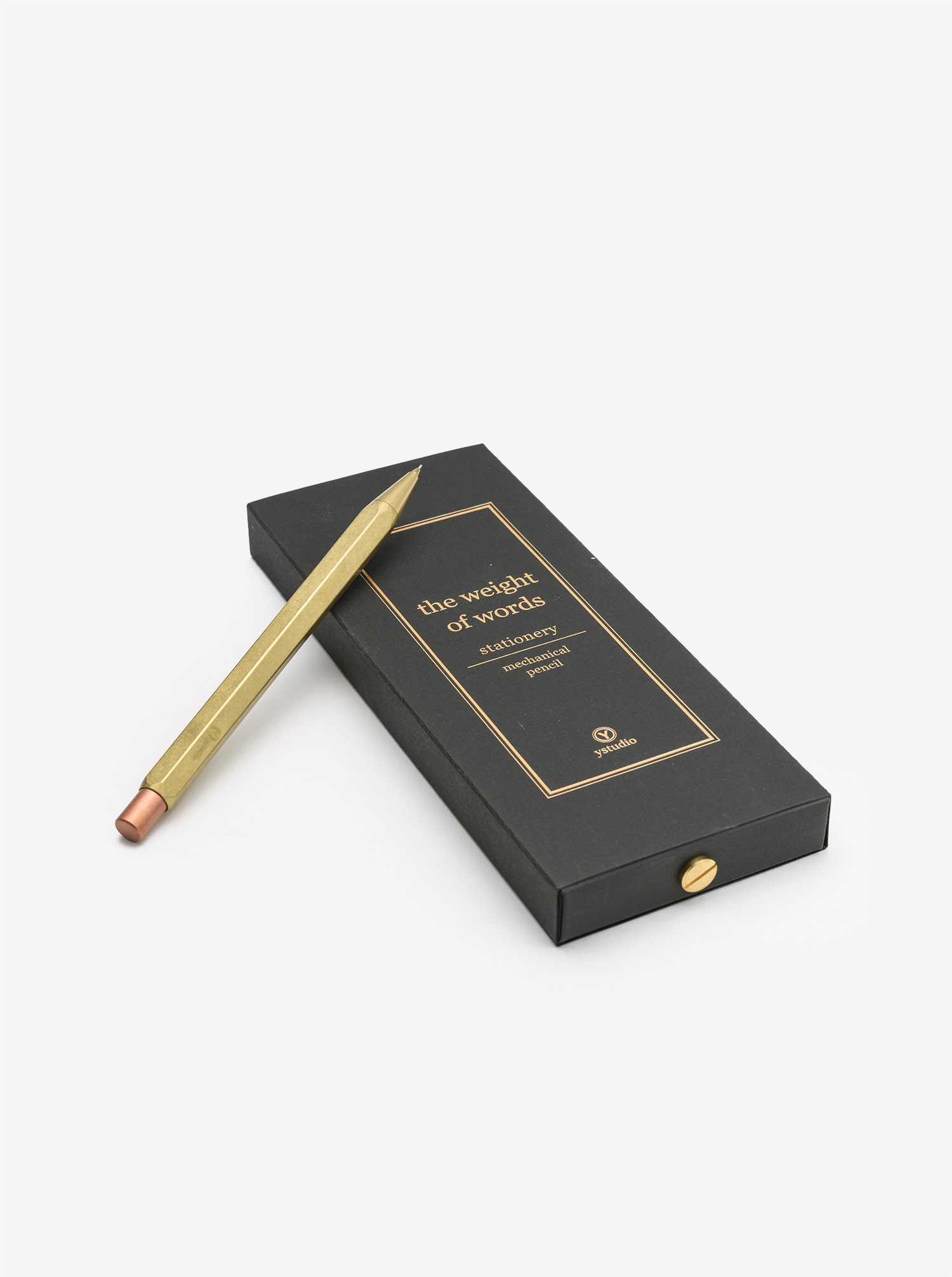 Mechanical Pencil Brass polished
Prices incl. VAT plus shipping costs
Description
The classsic and modernist mechanical pencil by Ystudio offers timeless design in perfection, whose simplicity enhances its effect. The mechanical pencil is characterized by its functionality, besides the best materials used.
Details
Additional Information:
Materials: Brass & Copper
Size: 0,95x16cm
Refills: Leade mine 0,7mm
The brass casting of this pin may oxidize in use after some time. If not desired, you can polish the pin with brass polish until it regains its original shine.
Manufacture:
Taiwan
Height:
0.95 cm
Width:
0.95 cm
Length:
16 cm