Plate Set B "Las Palmas" 2 pieces blue & gold D28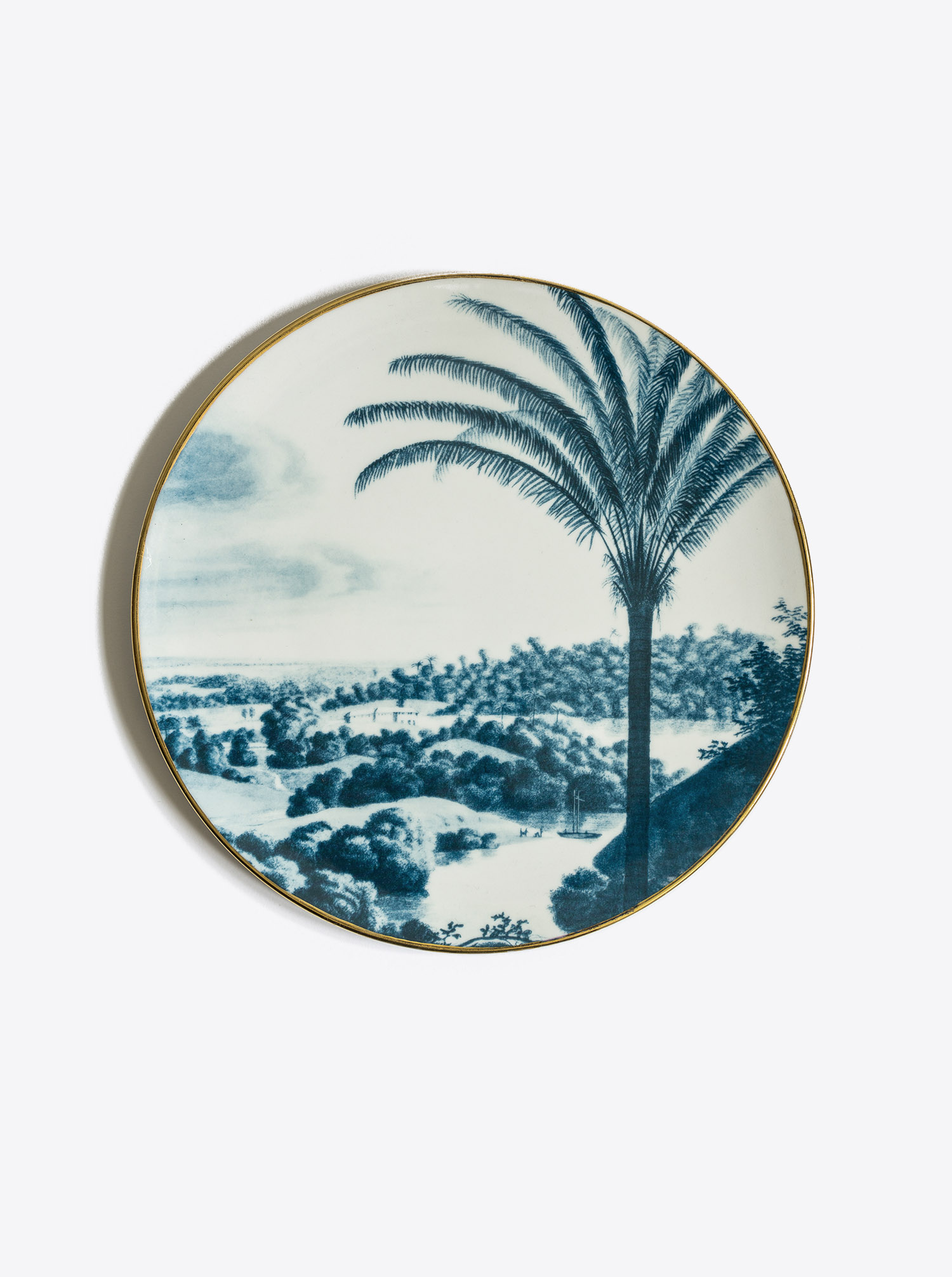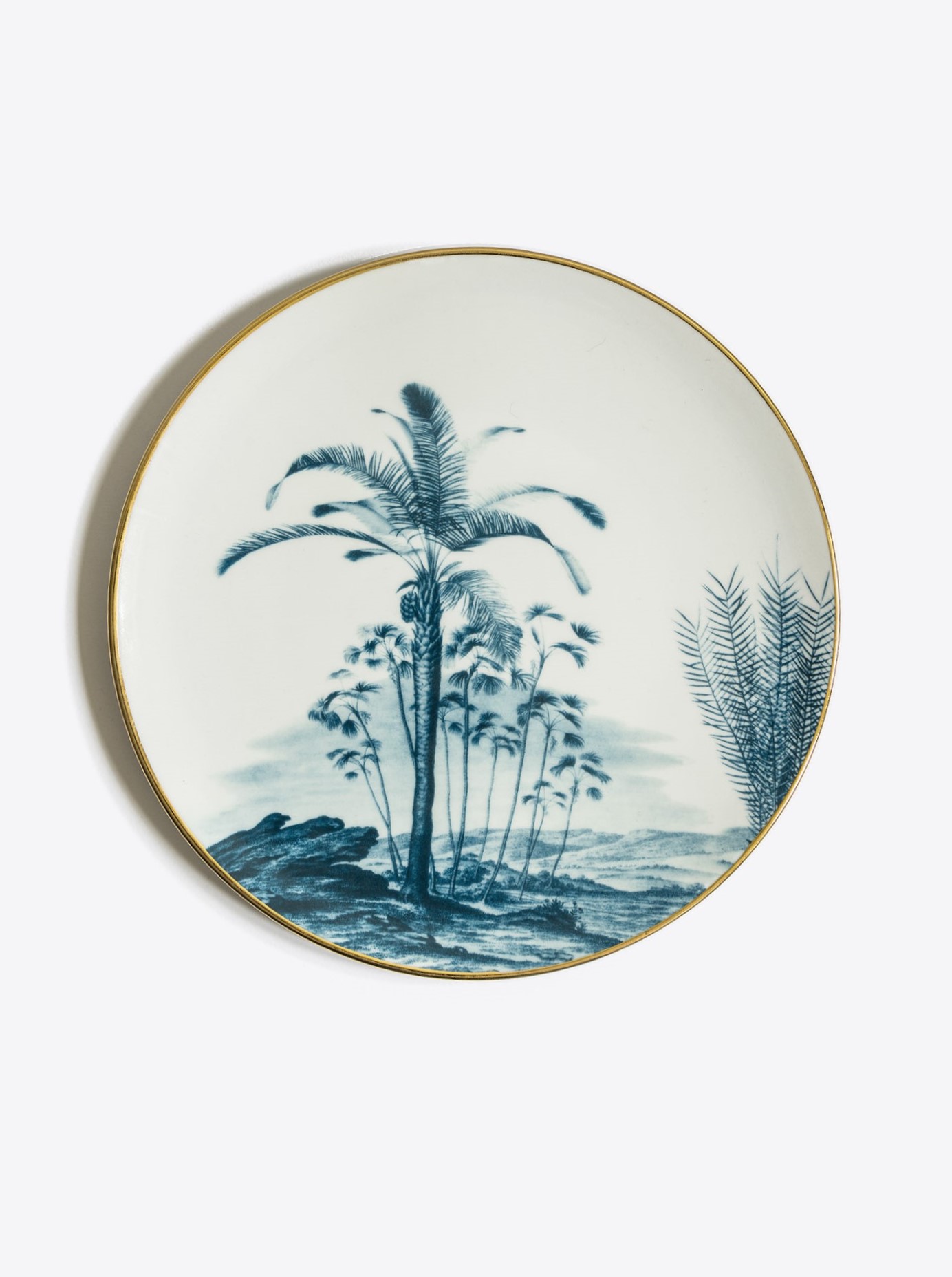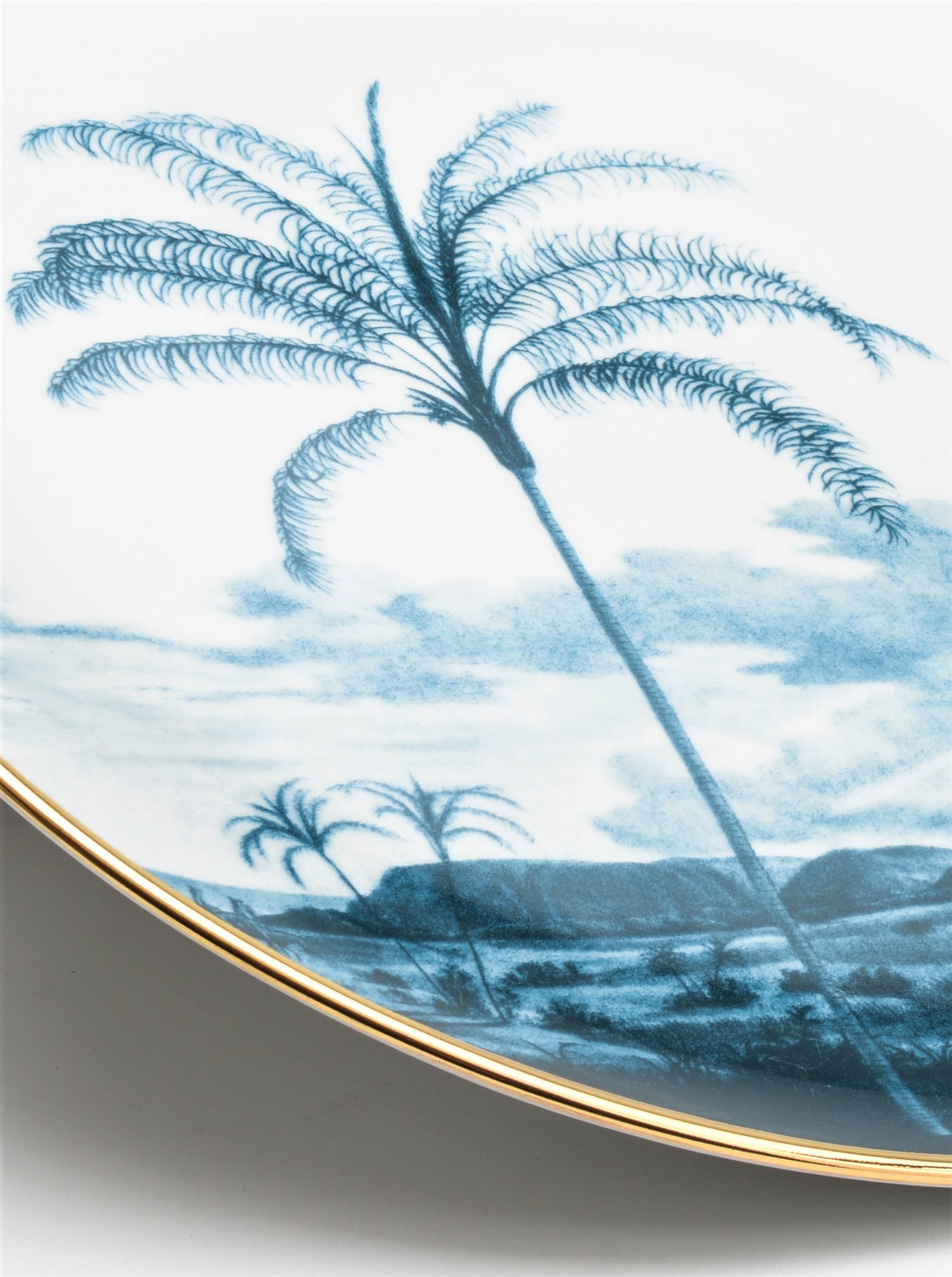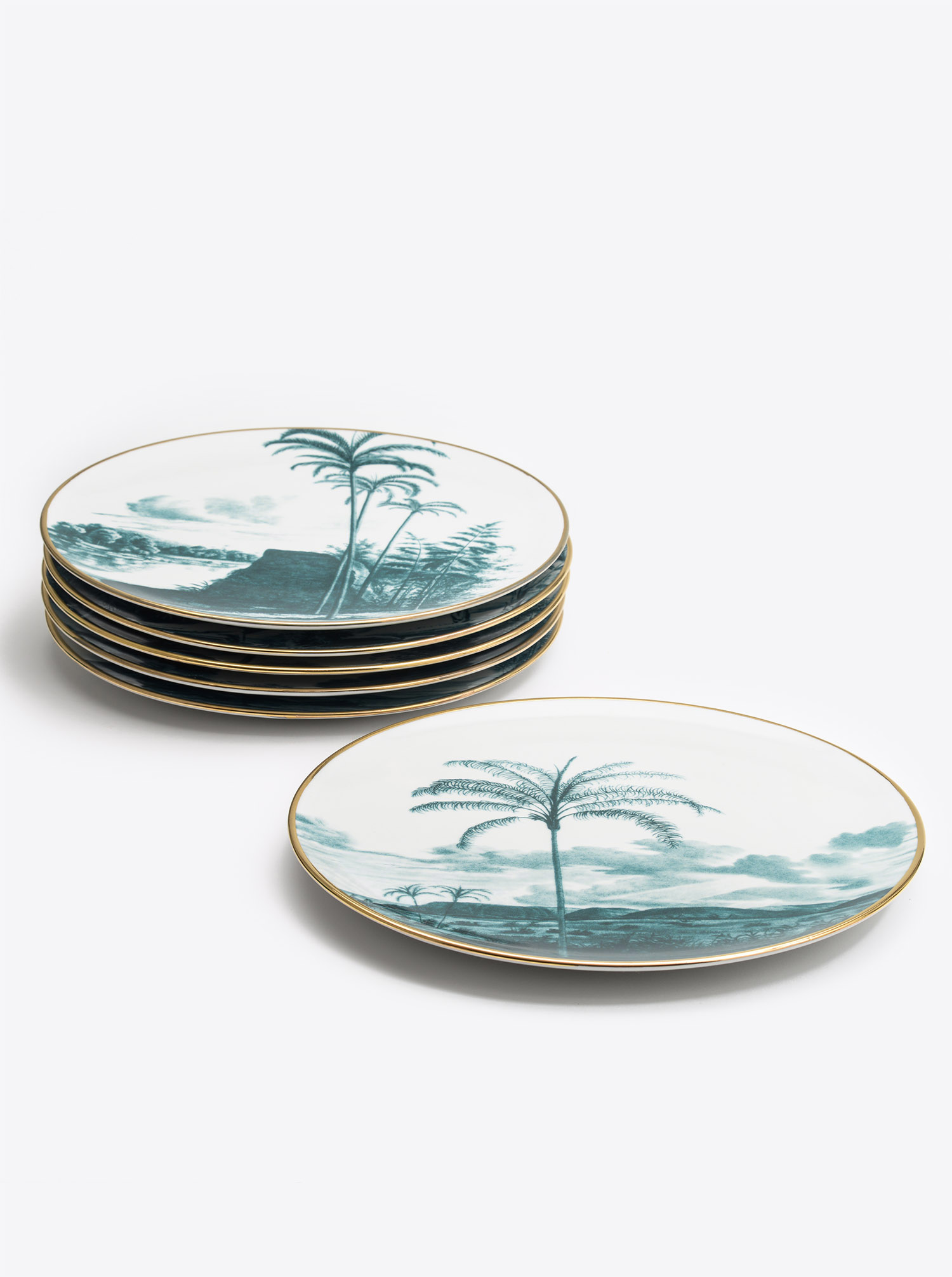 Plate Set B "Las Palmas" 2 pieces blue & gold D28
Prices incl. VAT plus shipping costs
Description
Here is Vito Nesta's first throw for his label from the Le Grand Tour series, called "Las Palmas". Inspired by the past, travel and palm trees. Incomparable plate set with a diameter of 28 cm consisting of 2 pieces with different motifs in blue-green with a gold rim. The entire series consists of 6 pieces and is currently offered here in 3 different sets of 2 (A/B/C). Also very decorative as wall plates.
Details
Additional Information:
Product: Porcelain made in the Czech Republic, refined and painted in Italy by Ceramics de Ruta.
Manufacture:
Italy
Weight:
1.86 kg
Width:
28 cm
Length:
28 cm