Coaster round Brass polished and patinated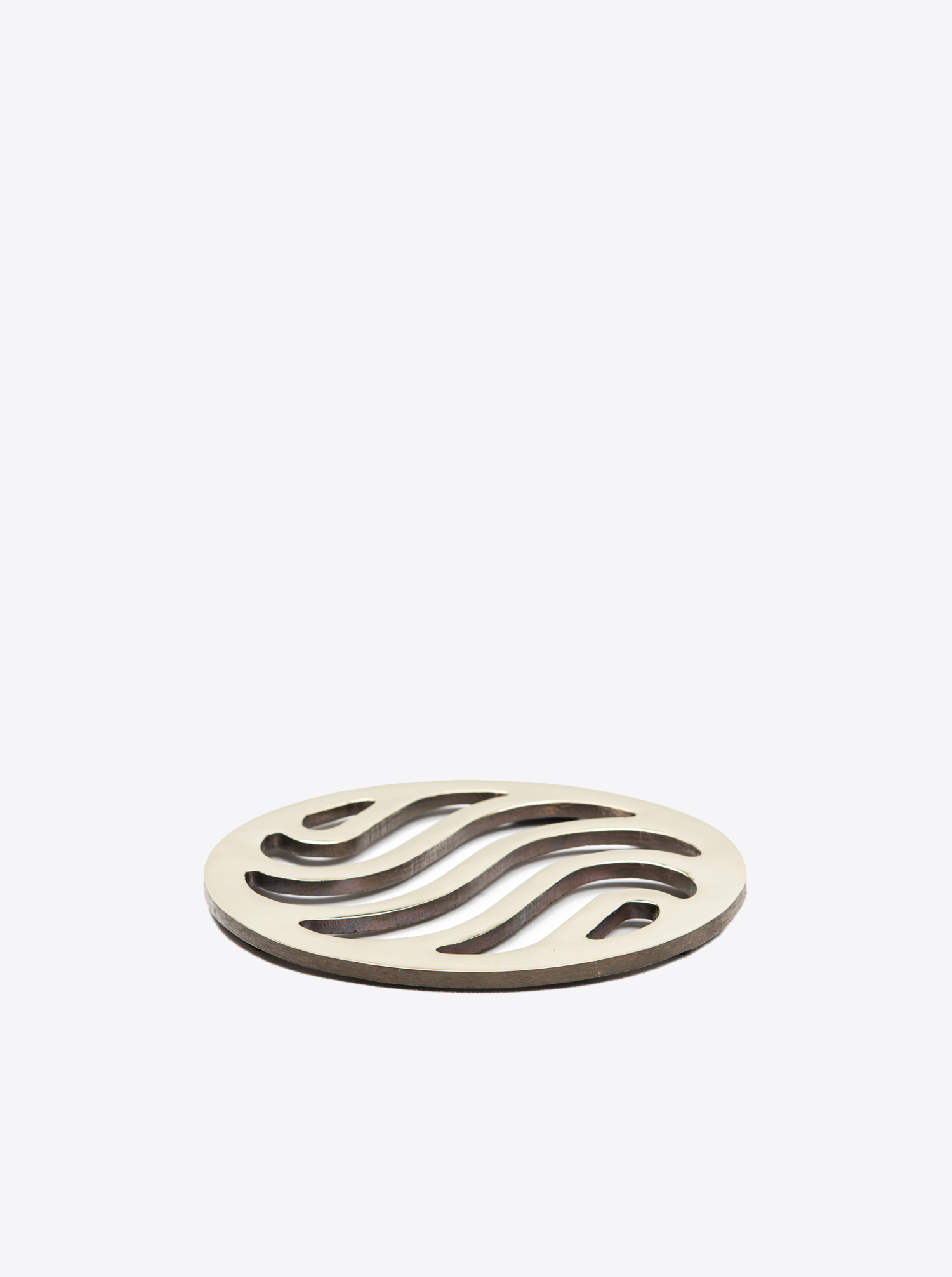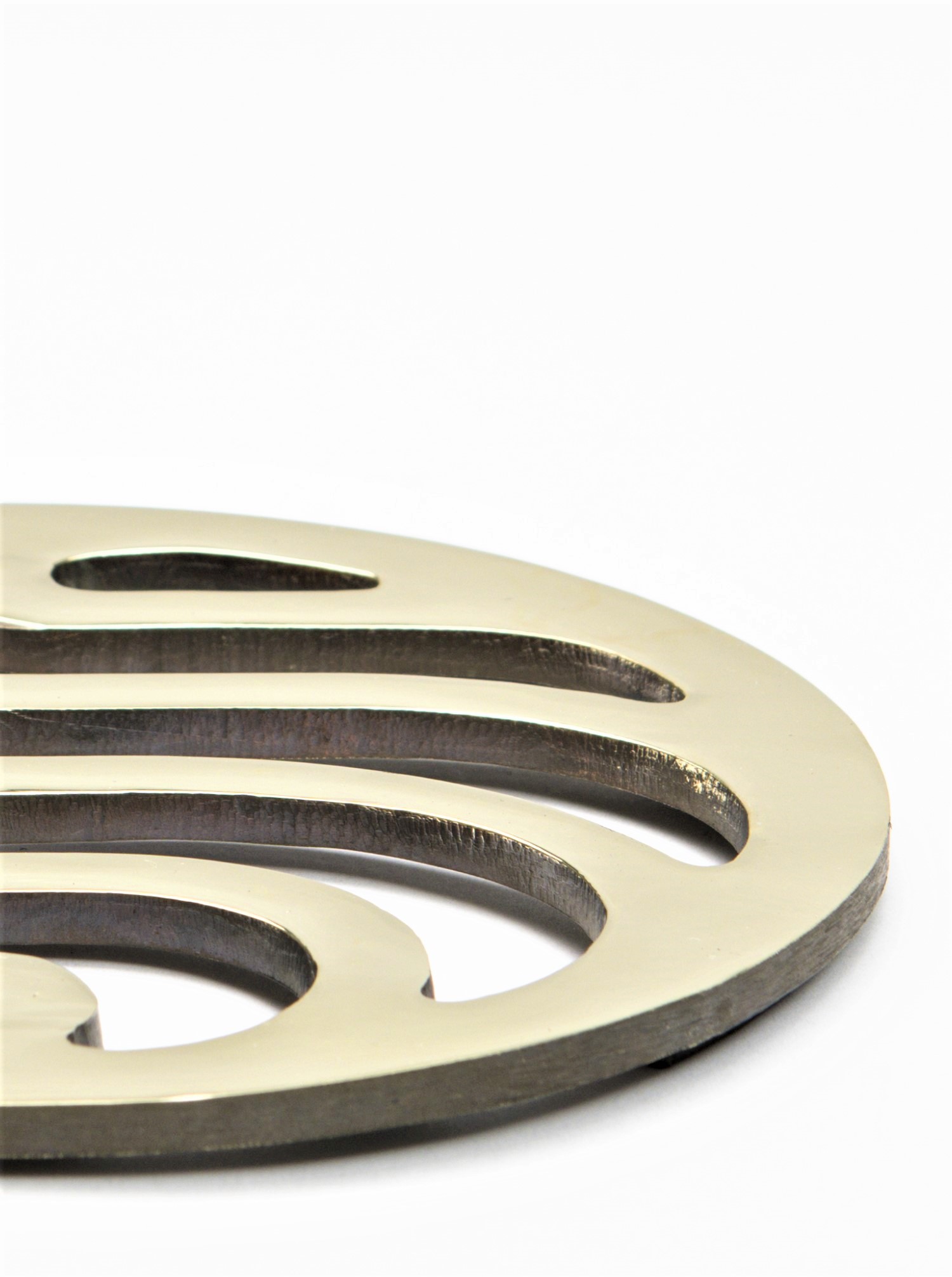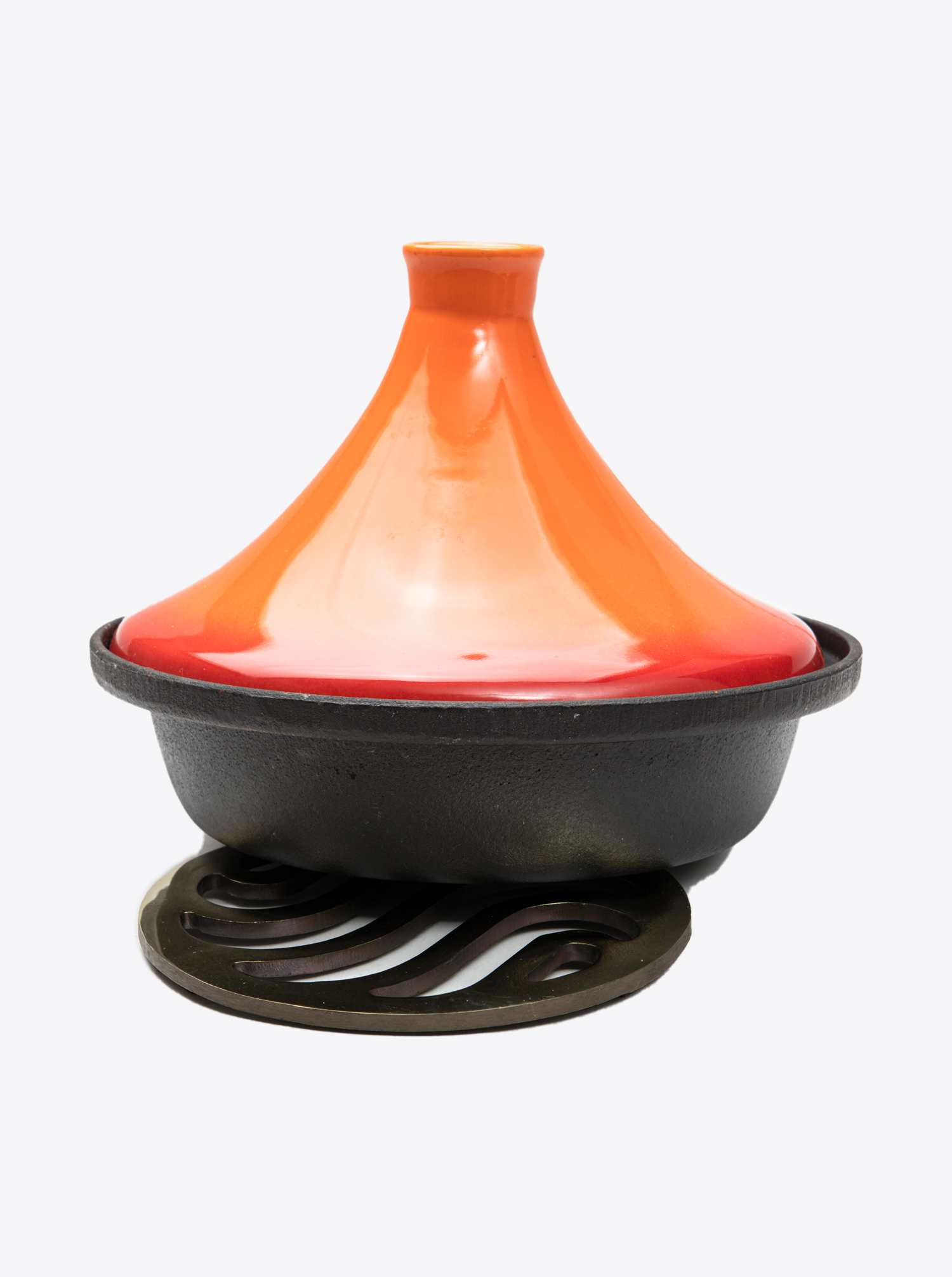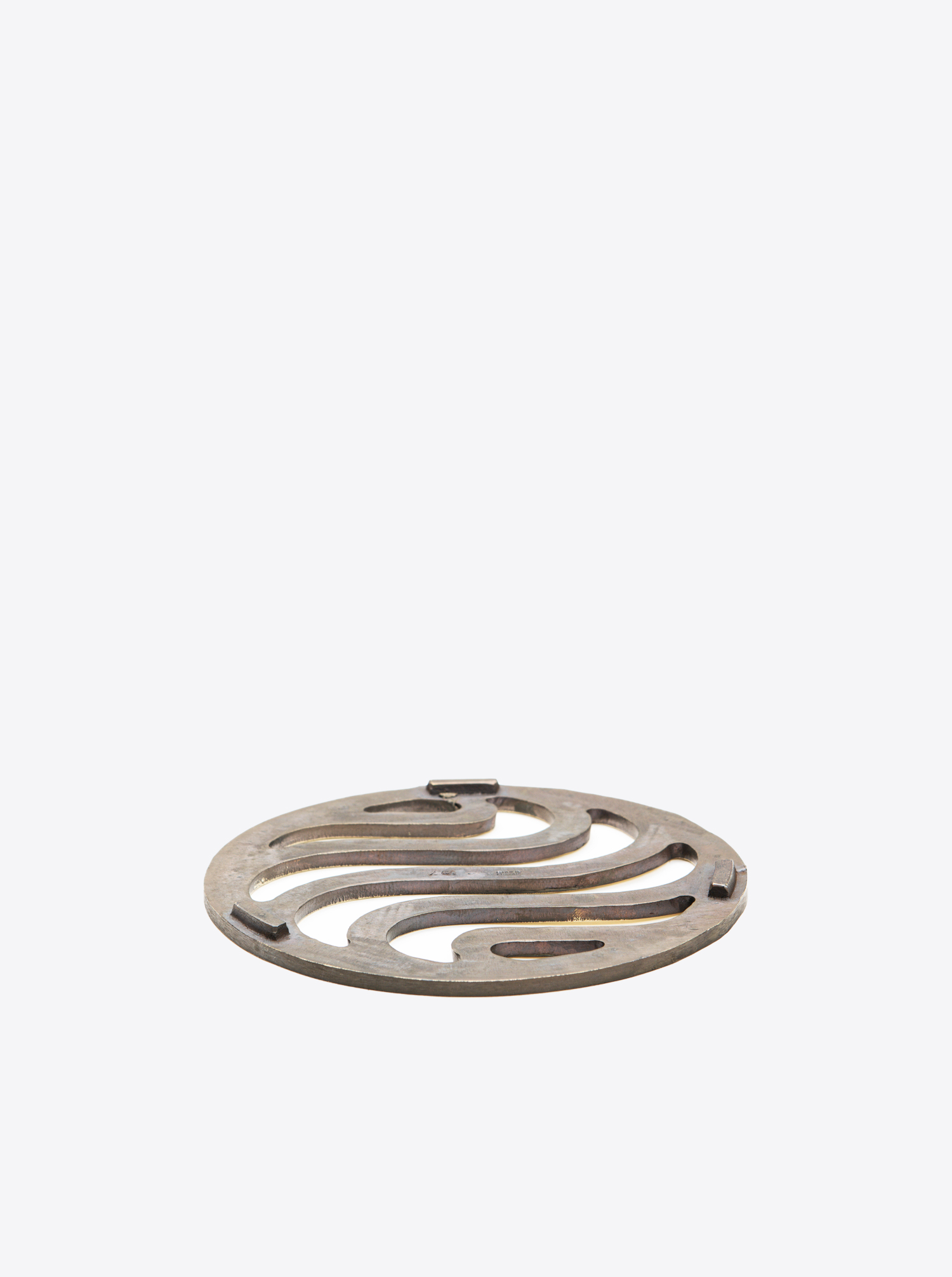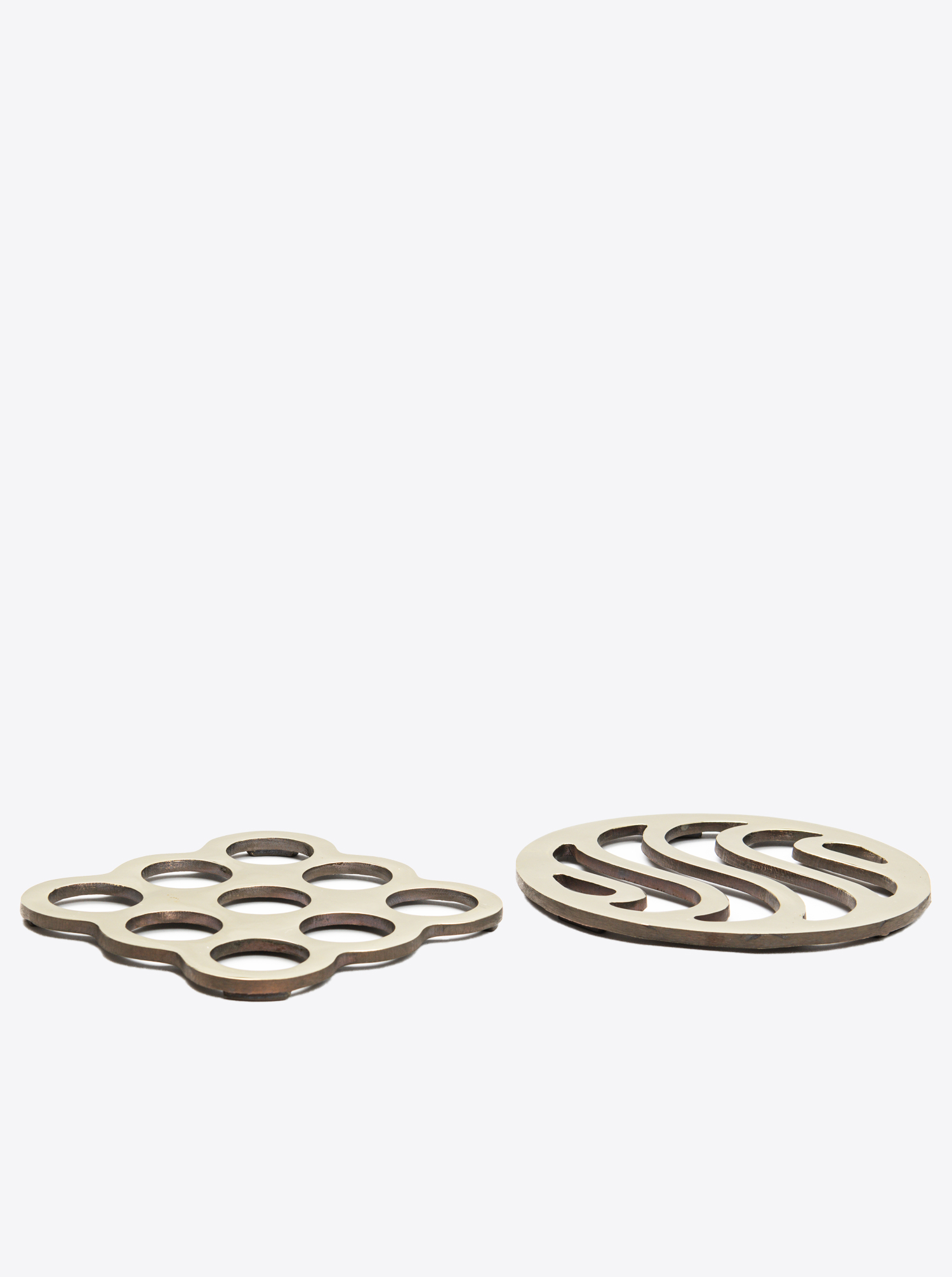 Coaster round Brass polished and patinated
Prices incl. VAT plus shipping costs
Description
A very beautiful floating trivet in polished brass and patinated brass on the underside to protect the dining table at higher temperatures. Or just as a coaster for a beautiful vase on the table. Designed in 1970 by Carl Auböck III. Of course, we also offer a rectangular counterpart here.
Details
Additional Information:
Design: Carl Auböck III . 1970
Material: Surface polished brass, rest patinated
Care: After some time a patina can develop on the polished brass surface, which can be polished off with a soft cloth and then brass polish - if desired. The patinated surface can be treated very easily with linseed oil.
Munufacturer number: #5509-1
Manufacture:
Austria
Weight:
350 g
Height:
4.5 cm
Width:
23.4 cm
Length:
23.4 cm