Bookend Set "Earlobe" Full Brass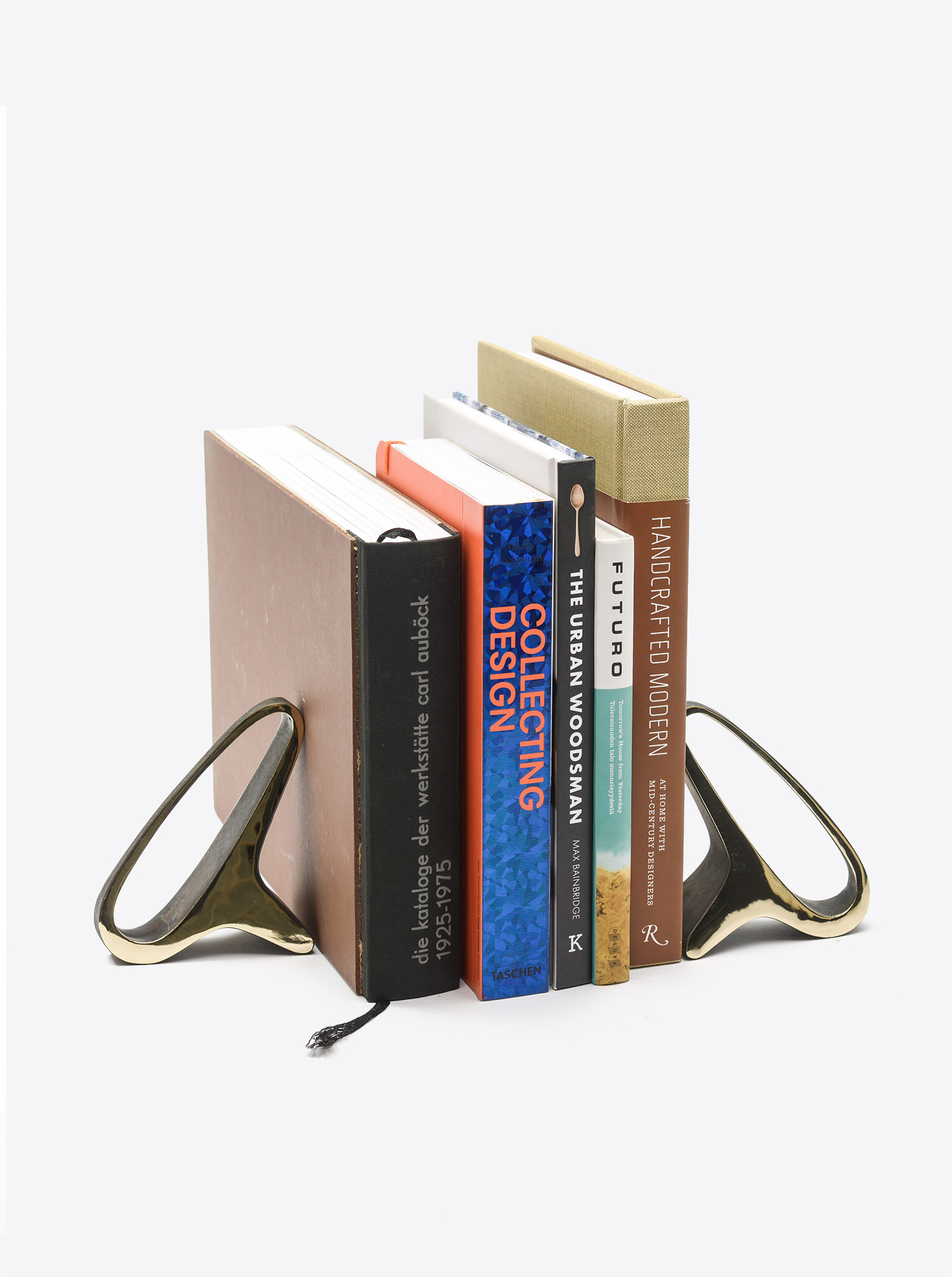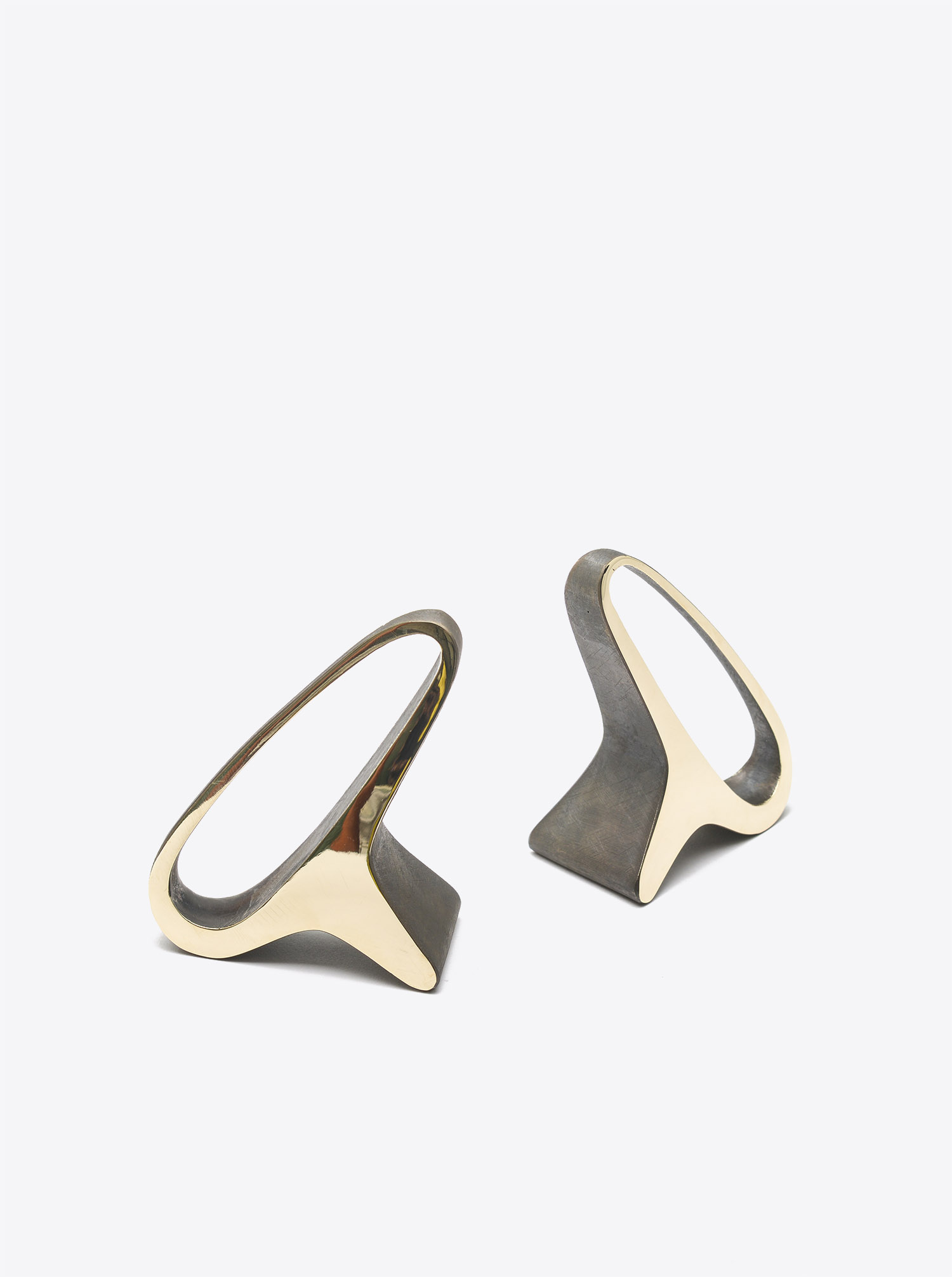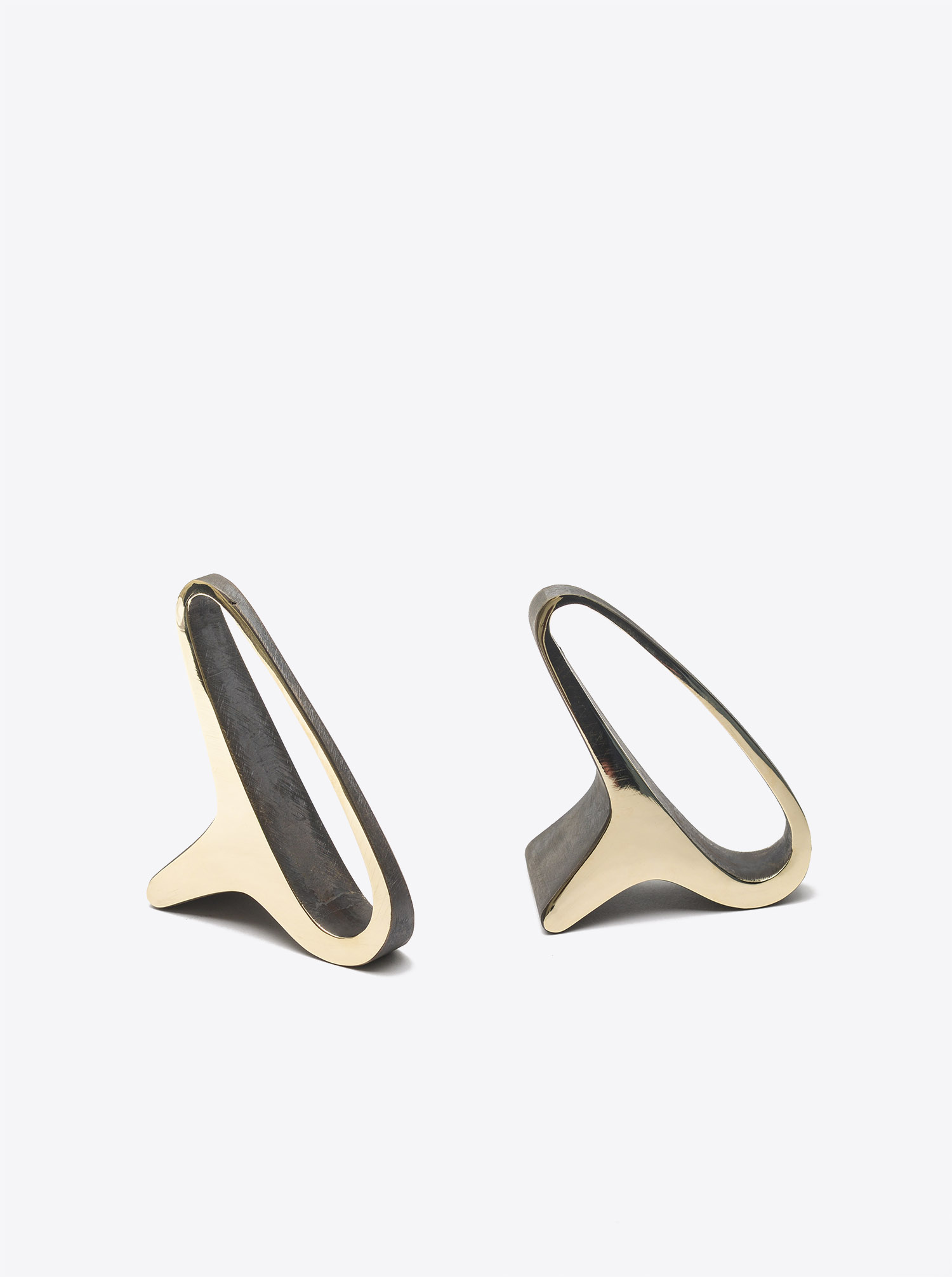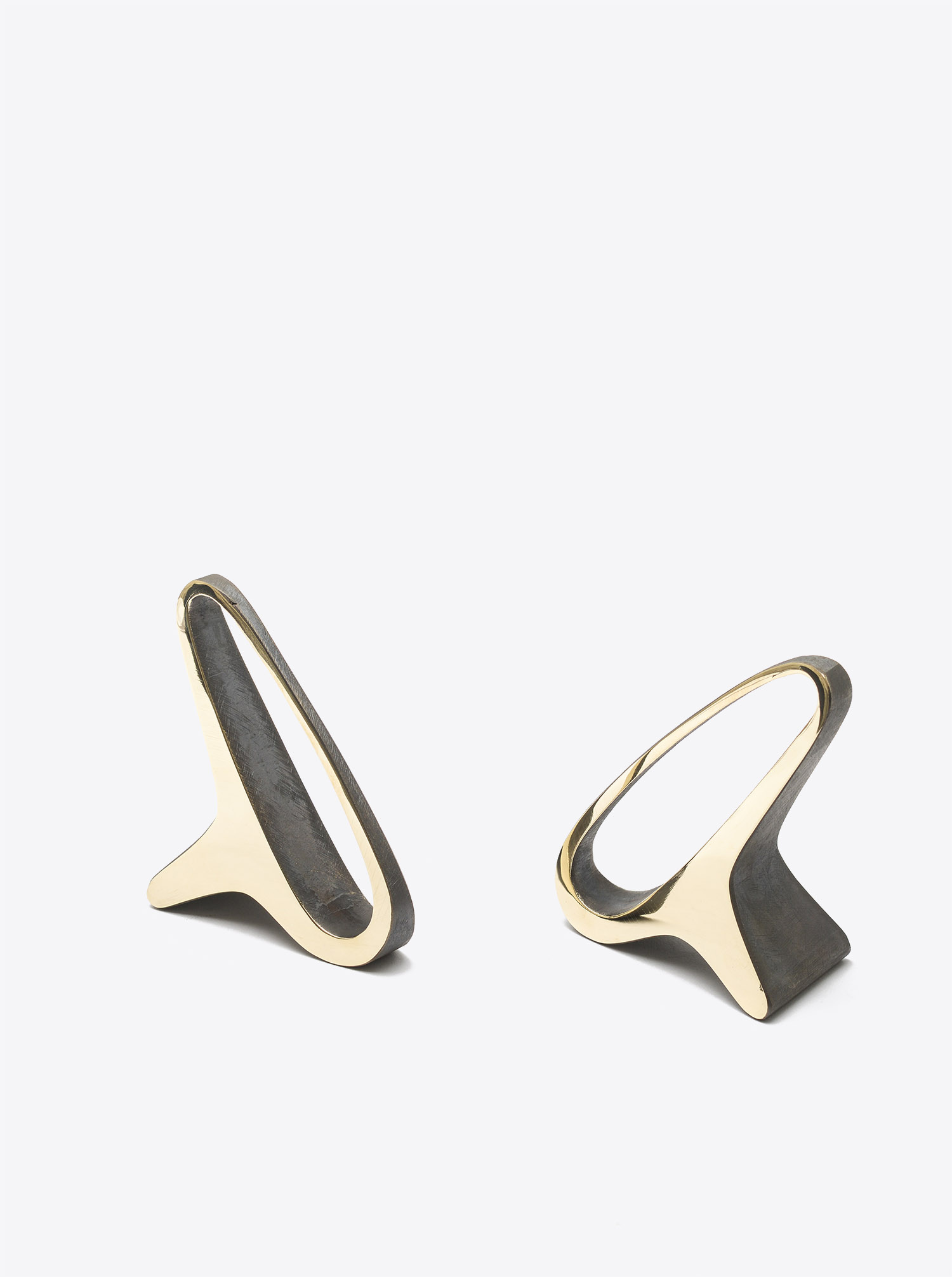 Bookend Set "Earlobe" Full Brass
Prices incl. VAT plus shipping costs
Description
This modernist bookend set named "Earlobe" was designed in 1948 (!) by Carl Auböck II (1900 - 1957). It is made in patinated and polished brass and is still in production in the Vienna based workshop in the 4th generation. There is also a similar set without a hole available in our store.
Details
Additional Information:
Material: Brass patinated and brass polished.
Info: The patinated surface must only be carefully wiped with a dry cloth and never treated with cleaning agents. If you like, you can treat it afterwards for example with a linseed oil.
After some time a patina can develop on the polished brass surface, which can be polished off with a soft cloth and then brass polish - if desired. Through the use of the original mold small errors, such as scratches or small creases can arise in the polished surface, which, however, do not detract from the charm of the object and underline the craft manufacturing process.
Manufacturer Number: #3848
Manufacture:
Austria
Weight:
1.69 kg
Height:
12 cm